Wonderful Wednesday to you as the markets drift rudderless like the midweek. 
In brief (TL:DR)
U.S. stocks turned flat Tuesday with the S&P 500 (-0.15%), tech-centric Nasdaq Composite (-0.07%) and the blue-chip Dow Jones Industrial Average (-0.07%) were more or less unchanged as investors sat on the sidelines awaiting the conclusion of a Fed policy meeting.
Asian stocks were mixed Wednesday after their biggest slide in two months as investors mulled a slew of earnings reports amid worries over virus variants and hurdles to stimulus.
U.S. 10-year Treasury yields edged up to 1.04% (yields rise when bond prices fall).
The dollar was little changed.
Oil rose with March 2021 contracts for WTI Crude Oil (Nymex) (+0.17%) up at US$52.70 and looks to continue trading rangebound.
Gold was little changed with February 2021 contracts for Gold (Comex) (-0.22%) at US$1,850.80 from US$1,854.80 as the dollar remained flat.
Bitcoin (-1.16%) fell to US$32,171 as inflows into exchanges continued to lead outflows and investors worry that a rally to US$40,000 becomes more remote (inflows typically suggest that traders are looking to sell Bitcoin in anticipation of lower prices).
In today's issue…
There's Never Been a Better Time to Borrow Money
Chinese Investors Are Hot for Hong Kong Tech Stocks  
Could Bitcoin succumb to the technicals? 
Don't miss "Women in Crypto #2: Cryptocurrency in 2021 – Opportunities and Challenges" webinar with female guest speakers from Binance, MakerDAO and Roseon.Finance. 
Learn about the latest trends in 2021, best practices and their journeys into this field!
Market Overview
Markets don't exist in a vacuum. 
Winding into Wednesday, investors are learning that when it comes to price movements, everything and anything can be a factor. 
Traders took a pause in the U.S. on Tuesday, awaiting further U.S. Federal Reserve guidance at the conclusion of a policy meeting that will provide key insights on where the central bank believes that the U.S. economy is at. 
In Asia, stocks were mostly up in the morning trading session with Tokyo's Nikkei 225 (+0.51%), Hong Kong's Hang Seng Index (+0.56%) and Seoul's KOSPI (+1.25%), all higher while Sydney's ASX 200 (-0.71%) reversed slightly. 
1. There's Never Been a Better Time to Borrow Money
Firms have raised a record amount in the debt and equity markets in the first three weeks of 2021 
No end in sight in demand for debt as central bank intervention forces excess liquidity to search for yield
"Neither a borrower nor a lender be. For loan oft loses both itself and friend. And borrowing dulls the edge of husbandry."
– Act 1, Scene 3, Hamlet
If borrowing makes one a poor manager, then companies across the world don't seem to be too concerned about their husbandry skills, because they've collectively raised a staggering US$400 billion in just the first three weeks of this year.
As a tidal wave of government and central bank stimulus has flooded in to prop up pandemic-battered economies, the global bond and equity fundraising markets are on track for one of their biggest hauls of the past twenty years, according to data from Refinitiv.
The pandemic has done little to dampen demand in both corporate debt and equity markets, allowing companies to leverage record low and importantly stable interest rates, and rallying stock prices to expand their business, reorganize their shareholder mix or simply cash out on the bonanza.
Firms raised US$337 billion in the debt markets while a record US$64 billion was raised through IPOs and secondary equity offerings, a pace double the amount raised in the same period last year, when the signs of the pandemic had yet to roil markets.
And while the past few years saw firms delay going public, concerned over the lackluster IPOs of Uber (-4.37%), the botched listing of WeWork, and souring investor sentiment, rapidly rising stock market valuations have enticed companies to pivot from staying private to going public, much sooner.
In Asia, the fundraising frenzy has been dominated by Chinese tech and healthcare firms, while in the U.S., SPACs or Special Purpose Acquisition Companies have been all the rage, despite warnings that their surging popularity may not be sustainable.
A SPAC is essentially a "blank check" shell company designed to take companies public outside of the traditional (and lengthier) IPO process.
SPACs allow retail investors to invest in private equity-type transactions, especially leveraged buyouts – more exotic types of investments that are typically reserved for accredited investors.
Low interest rates driven by central bank action has encouraged companies to raise debt cheaply, to shore up embattled balance sheets, and also to just survive the prolonged period of business closure without having to go into insolvency protection.
And record-low interest rates have also pushed investors to rout through the couch cushions for yield, even pushing them to the riskiest fringes of the debt market, which saw a historically high US$49.8 billion raised for global high-yield bonds.
But not all the debt financing is for altruistic or even business reasons, many companies are also capitalizing on frothy debt markets to raise money and line the pockets of their owners through dividend payouts.
Building material company US LBM Holdings for instance issued a US$400 million bond to fund a payout to its private equity owner Bain Capital while Swedish alarms company Verisure raised €2.5 billion (US$3.04 billion) only to pay a dividend of €1.6 billion (US$1.95 billion) to its buyout owner.
Some firms such as MicroStrategy (-2.03%) are even raising a US$400 million bond to buy Bitcoin.
For now at least, being a borrower doesn't result in a shortage of friends, or investors for that matter.
2. Chinese Investors Are Hot for Hong Kong Tech Stocks
Surge in fund flows from China into Hong Kong stocks are raising fears over a bubble
Fund flows qualitatively different from the 2015 Hong Kong stock rally that also led to the bubble bursting, driven primarily by mutual funds
The streets of Hong Kong are paved with yuan as Chinese investors have flooded into the Hong Kong stock market to snap up shares in Tencent (+0.21%), owner of Chinese super app WeChat, and other tech firms, fueling the Hang Seng Index to a record 7.9% rally in the first three weeks of 2021.
To date, the Hang Seng has outperformed the S&P 500 and even China's own benchmark CSI 300, largely due to the rise in Tencent which has rallying by 27% this year alone.
While it makes sense that the Chinese have a seemingly insatiable appetite for shares of the firm which makes the app that almost everyone uses, it's less clear if that hunger for other tech stocks is durable.
Value investors like Warren Buffett have a big following in China and investors from the mainland subscribe to his mantra of buying stock in the company whose products and services they themselves are a fan of.
Take Coca-Cola (+1.05%) for instance, Buffett has been knocking back Cokes since he bought his first share in the company in 1988 and hasn't sold shares in the company since.
Could mainland Chinese investors also be betting on Tencent to take the place of Coke in their portfolios?
Just five years ago, a squeeze on shares in China saw money flows rush out of Hong Kong stocks as quickly as they arrived.
Back in 2015, Beijing had been talking up shares and a record 30 million new retail trading accounts were opened in the first five months of that year.
New and inexperienced, these retail investors were easily manipulated into a buying frenzy, with an estimated two thirds of those investors having never having even graduated high school, according to a survey by China's Southwestern University of Finance and Economics.
Leading up to the 2015 China stock market crash, the China Securities Regulatory Commission had loosened several related financial regulations, making it possible to trade on margin and to short sell stocks as well.
Driven by speculation and rumors, retail investors bid up the Chinese stock market to a massive bubble, which after bursting, took down Hong Kong stocks with them as well.
This time however, the bulk of flows into the Hong Kong stock market appear to be from professional fund managers from China, looking for better sector allocation and increased exposure to tech stocks.
And unlike five years ago, today, Chinese investors have ditched the risky business of day trading for mutual funds, which have enjoyed a renaissance.
More importantly though, like an Hermès "it" bag, or an overseas education, buying a mutual fund that owns shares in Hong Kong has become to be seen as a status symbol as well and a mark of sophistication.
Qualitatively though, this time really feels different.
In 2015, the bulk of Chinese day traders were primarily on the Hong Kong stock exchange for price arbitrage – dual-listed shares of Chinese companies were generally cheaper on the Hong Kong stock exchange, but far less liquid, and that led to the quick departure of investors.
Are Tencent and the rest of the Chinese tech firms a sure bet?
Yes and no. There's no hint of Tencent or Alibaba (+3.00%) going away anytime soon – short of massive antitrust actions led by Beijing, their dominant market positions are assured, for now.
But when the pandemic becomes a thing of the past and investors rotate back into value stocks, tech firms which are associated with growth could see a sharp pullback. 
3. Could Bitcoin succumb to the technicals?
Technical charts for Bitcoin suggest that the US$31,000 level of support has already been tested in the 50-day moving average, a level if breached, technical analysts suggest, could send Bitcoin lower
Technical analysis only provides glimpses into part of the picture, with retail investors an unknown and immeasurable force for volatility in the cryptocurrency markets
It has been said that a technical trader is never wrong in their analysis, the market simply hasn't caught up to their charts.
But as Bitcoin extends its losses from its recent all-time-high, wonks who trade assets purely on technical analysis are watching price levels closely to see if key levels of support are at risk of being breached.
Technical analysis involves traders using historical charts to predict future movements based on precedent – the only problem is that when it comes to cryptocurrencies, particularly for Bitcoin, there's not a whole lot of reliable historical data with which to base the future on.
And considering the numerous black swan events that have marked the past few years, using technical analysis to predict where Bitcoin is headed to next is a bit like driving by looking at the rearview mirror.
Nonetheless, there are some analysts who note that Bitcoin has already tested its 50-day moving average, and who suggest that a sustained dip below that level could see further declines.
Often these technical indicators can act as self-fulfilling prophecies.
If sufficient number of traders believe that the 50-day moving average won't hold, a narrative could potentially be constructed to suggest that Bitcoin's rally over the past four months was nothing more than a massive speculative blow-out.
In the immediate term however, signs are pointing bearish, but not for reasons that the charts might suggest.
Given greater variety for accessing Bitcoin, institutional investors are starting to cool on Grayscale Bitcoin Investment Trust (GBTC), which has seen the premium that it charges for shares in the trust decline more rapidly than the underlying price of Bitcoin.
Investor flows into the US$20 billion GBTC have also understandably slowed and a sharp selloff last week is raising questions about Bitcoin's ability to regain US$40,000 again.
Longer term though, the prospect of greater regulation from members of the Biden administration who are pushing to regulate cryptocurrencies may facilitate the broader entry of institutional players into the market which many investors are betting on.
Goldman Sachs (-0.45%) has already beefed up its digital asset trading team, and more than a handful of big-name banks are looking to start institutional trading of cryptocurrencies.
It's still early days in the cryptocurrency space and there are plenty of macro factors that will affect Bitcoin's prospects and contribute greatly to its volatility in the coming weeks and months.
If the unprecedented rally in the shares of GameStop (+92.71%) are anything to go by, never underestimate the power of retail investors to drive speculation in frothy markets – and that's something the charts may not be able to show. 
What can Digital Assets do for you?
While markets are expected to continue to be volatile, Novum Alpha's quantitative digital asset trading strategies have done well and proved resilient.
Using our proprietary deep learning and machine learning tools that actively filter out signal noise, our market agnostic approach provides one of the most sensible ways to participate in the nascent digital asset sector. 
If this is something of interest to you, or if you'd like to know how digital assets can fundamentally improve your portfolio, please feel free to reach out to me by clicking here.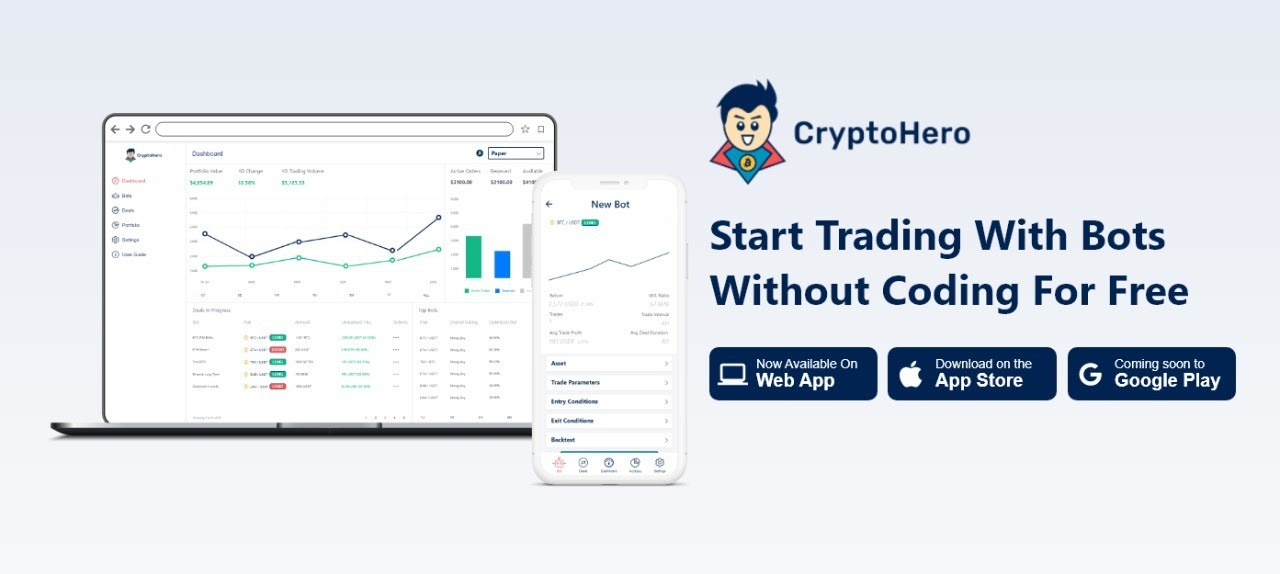 Looking to trade cryptocurrency yourself? Then why not try 
CryptoHero
, a member of the Novum Group. 
Enjoy some of the high performing algorithms that Novum Alpha uses, absolutely free! 
Because you can't be up 24 hours trading cryptocurrency markets, CryptoHero's free bots do the trading for you. 
Simple and intuitive for crypto beginners to set up and run, CryptoHero is currently available on the 
Web
 and 
iOS
 with an Android version ready in 2021.
Try our one click copy bot settings with the button below and enjoy 1-month Premium Subscription absolutely free! 
Novum Digital Asset Alpha is a digital asset quantitative trading firm.
Exclusive access to Novum Digital Asset Alpha's Daily Analysis is made in conjunction with Bitcoin Malaysia.
The information and thoughts laid out in this analysis are strictly for information purposes only and should not be regarded as an offer to sell or a solicitation of an offer to buy any security in any jurisdiction where such an offer or solicitation would be in violation of any local laws.
It does not constitute a recommendation or take into account the particular allocation objectives, financial conditions, or needs of specific individuals.
For more information about Novum Digital Asset Alpha, please click on the image below: