A wonderful weekend to you! You've made it through the first work week of the new year so congratulations and time to take a bit of a breather!  
In brief (TL:DR)
U.S. stocks ended what has been a tumultuous week higher with the S&P 500 (+0.55%), blue-chip Dow Jones Industrial Average (+0.18%), and tech-centric Nasdaq Composite (+1.03%) all higher, with dismal job data out of the U.S. fueling bets on more robust stimulus.
Asian stocks all closed uniformly higher, as faith in U.S. democracy to weather challenges to its institutions were married with prospects of a weaker dollar to drive markets higher.
U.S. 10-year Treasury yields inched higher to 1.12% from 1.08% on Friday as poor job data increased stimulus expectations (yields rise when bond prices fall).
The dollar slipped to its lowest level since February 2018 as investors bet on a sliding greenback with the Democrats firmly in charge in Washington.
Oil was sharply higher with February 2021 contracts for WTI Crude Oil (Nymex) (+2.77%) at US$52.40 from US$50.94 on the prospect of economic recovery.
Gold slipped with February 2021 contracts for Gold (Comex) (-4.09%) falling sharply to US$1,835.40 from US$1,913.80 as risk appetite dulled demand for the precious metal's safe haven properties.
Bitcoin (+5.72%) recovered to US$41,000 before slipping to trade at US$39,500 going into the weekend on profit taking during Asian trading hours as inflows into exchanges led outflows (outflows typically suggest that investors are holding Bitcoin in anticipation of further price increases).
In today's issue…
The Job Market is Dead, Long Live the Stock Market
For Asian Investors, Your Best Investment May be in your Backyard
Did you know that you might already have backed Bitcoin?
Market Overview
There are now more Americans out of work than at any time since records were kept and what did stocks do? They continued rising to set new records. 
But it's really no surprise especially when a pandemic and mob takeover of the U.S. Capitol building weren't enough to dent market sentiment, how could poor job data possibly affect the seemingly unstoppable rally in stocks. 
And key to that belief is that with Democrats firmly in charge in Washington, fiscal stimulus including something resembling a universal basic income with fatter stimulus checks and other job support schemes seem to negate the need for employment altogether. 
If the government keeps pumping money into the economy that it has magically conjured out of thin air, then markets will gladly absorb those excess dollars and push higher. 
Asian markets closed the week uniformly higher with Sydney's ASX 200 (+0.68%), Tokyo's Nikkei 225 (+2.36%), Hong Kong's Hang Seng Index (+1.20%) and Seoul's KOSPI (+3.97%) all up.
1. The Job Market is Dead, Long Live the Stock Market
Abysmal U.S. job data from December fails to put a dent in markets, fueled by optimism over coronavirus vaccines and fiscal stimulus
Normal market cycles and macroeconomic factors appear to hold little sway over the direction of the markets where massive amounts of liquidity have distorted traditional metrics
In what has started off as a year of seemingly relentless ironies, continued job losses out of the U.S. in the last month of 2020 saw markets surge higher on the back of fiscal stimulus expectations.
December capped off the worst year for jobs in the U.S. since records first started being kept in 1939.
Most badly hit were workers in the hospitality and leisure industries, with restaurants, theme parks, theaters, and other places where the public congregate, shedding the greatest number of employees.
Whilst employment started to pick up towards the last quarter of 2020, accelerating as coronavirus vaccines were first discovered, then approved, a fresh and more aggressive wave of coronavirus infections slowed down employment growth sharply. 
Business owners who had earlier anticipated that vaccines would enable their businesses to restart, have now had to contend with a vaccination program that has shot well below projected targets and as cities, counties and states institute a fresh wave of lockdowns.
As recently as the last quarter of 2020, poor job data had the potential to send intraday shocks rippling through the markets, but ever since it became clear that Democrats would have all the levers of power in Washington, investors have been increasingly betting on fiscal stimulus to buoy risk assets. 
U.S. President-elect Joe Biden has already been calling on Congress for more stimulus as job conditions worsen in the United States.
And that has investors betting that the increased stimulus will see more liquidity flowing into markets.  
Yet at the same time, investors sitting on the sidelines and wondering if they're missing out on the biggest rally ever witnessed in modern financial history, need to consider that if a pandemic, an assault on the U.S. Capitol building, and poor job data, aren't enough to dampen appetite for stocks, what could be?   
And more importantly, if and when such an apocalyptic event were to occur, would investors even be able to recognize it? 
2. For Asian Investors, Your Best Investment May be in your Backyard
Anticipated dollar weakness may make U.S. denominated assets less attractive especially if they fail to deliver returns in excess of the rate of depreciation of the dollar versus domestic Asian currencies
Commodity-linked currencies such as the Australian dollar are likely to do well against U.S. dollar weakness, as are manufacturing powerhouses such as China's yuan and South Korea's won
Astute Asian investors have always favored the U.S. capital markets for their depth, liquidity and accessibility.
Walk into any retail brokerage across much of Asia and while you're sipping on your latte and opening your stock trading account, the broker will almost always throw in a U.S. stock trading account for free.
But an unprecedented year in what may be an unprecedented epoch may soon see Asian investors and their trillions of dollars flowing back closer to home.
With U.S. assets denominated in dollars and their home currencies rising, many Asian investors will be looking to either higher returns from their U.S. stock holdings to make up for the foreign exchange losses, or moving money closer to home.
A Democratic victory in the Senate has put added pressure on an already long-term weakening in the dollar, that has been on a losing streak since last year.
And expectations that the U.S. Federal Reserve will keep interest rates low for many years to come, has seen investors seek out returns on the riskier edges of the market.
An incoming Biden administration is now talking in terms of "trillions" even after a US$900 billion stimulus package was passed.
The Fed meanwhile has pledged to keep its US$120 billion-a-month asset buying program, that purchases U.S. Treasuries and mortgage-backed assets, in place for the foreseeable future, softening the dollar further.
But given investor optimism over the rollout of coronavirus vaccines as well as expectations of fiscal stimulus to buoy economic growth, it won't be traditional safe havens like the euro or the Japanese yen that will soak up those access dollars.
Instead, there is more than an outside chance that currencies linked more closely with economic growth and recovery will rise, including the South Korean won and Chinese yuan for manufacturing, and the Australian and New Zealand dollar for commodities.
That said, sudden unforeseen shocks that would lead to a flight to safety could see demand for the greenback return in a hurry.
But if a pandemic and an assault on the U.S. Capitol aren't enough to drive demand for dollars, it'd take nothing short of something on an apocalyptic scale to see a rush for dollars.
Asia's relatively robust recovery compared to the rest of the world, particularly the rebound in China, will continue to contribute to dollar depreciation.
The Chinese yuan has had a record year versus the greenback, prompting Beijing to make it easier to bet against the yuan, but so far with limited effect.
And the emergence of not one, but several coronavirus vaccine candidates has contributed further to increased risk appetite amongst investors, instead of searching out for safe havens.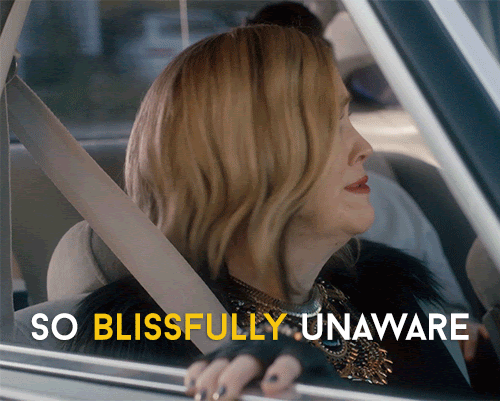 3. Did you know that you might already have backed Bitcoin?
Increased institutional interest in Bitcoin may see pension funds and other endowments allocate a portion of their assets into the cryptocurrency, increasing global exposure to investors and pensioners without their necessary knowledge
Professional investors are also increasing exposure to firms such as MicroStrategy (-0.77%), possibly on the back of speculative activity in their shares through their participation in Bitcoin
Whether you've sworn off cryptocurrencies as the biggest bubble since the dotcom era or are convinced that a decentralized digital currency is the mother of all scams, you may already be invested in them whether you know it or not.
Pension funds which have seen their returns plummet in recent years because of falling bond yields are under greater pressure than ever at a time when more Baby Boomers are retiring.
That's put pressure on pension fund managers to generate yield, including going so far as to take bets on Bitcoin, albeit through hedge funds and other holding stakes such as Grayscale Bitcoin Trust.
According to Grayscale Investments, the world's largest manager of digital assets expects increased interest from institutional investors such as pension funds and endowments to fuel its rapid growth.
Grayscale's Bitcoin Trust has become the barometer for institutional interest in Bitcoin specifically and cryptocurrencies in general, and holds about 3% of Bitcoin's total supply.
And it's not just pension funds, as other fund managers are indirectly making a bet on Bitcoin by increasing holdings of listed firms which have already bet big on the cryptocurrency.
According to a filing last December, Morgan Stanley's (+0.41%) investment management arm upped their stake in MicroStrategy to 10% last year, a business software company that has seen its share price rocket because of its large bets on Bitcoin.
MircroStrategy, whose stock price has languished for years, saw its shares surge last August after announcing that it had put as much as US$250 million of its treasury into Bitcoin and is now looking to issue a convertible bond for as much as US$400 million to fund more Bitcoin purchases.
Yet investors looking to bet on Bitcoin by proxy may be paying a high premium for such bets and by some estimates, only US$0.23 of every US$1 invested in MicroStrategy is backed by Bitcoin.
MicroStrategy's stock has gained some 37% this year alone, in large part because of its significant bets on Bitcoin. 
But what investors may not be betting on is their pensions intertwined with the fate of the world's largest cryptocurrency by market cap. 
Novum Digital Asset Alpha is a digital asset quantitative trading firm.
Exclusive access to Novum Digital Asset Alpha's Daily Analysis is made in conjunction with Bitcoin Malaysia.
The information and thoughts laid out in this analysis are strictly for information purposes only and should not be regarded as an offer to sell or a solicitation of an offer to buy any security in any jurisdiction where such an offer or solicitation would be in violation of any local laws.
It does not constitute a recommendation or take into account the particular allocation objectives, financial conditions, or needs of specific individuals.
For more information about Novum Digital Asset Alpha, please click on the image below: