Welcome to your wonderful Wednesday and I hope you're having a fabulous midweek! 
In brief (TL:DR)
U.S. stocks recovered slightly as concerns over a worsening pandemic were overtaken by a belief that the Democrats would win the seats needed to deprive Republican control of the Senate with the S&P 500 (+0.71%), blue-chip Dow Jones Industrial Average (+0.55%) and tech-centric Nasdaq Composite (+0.95%) all up.
Asian stocks were off to a muted start Wednesday as traders awaited the outcome of key elections in Georgia that could have implications for President-elect Joe Biden's agenda.
U.S. 10-year Treasury held at 0.950% as investors poured into risk assets (yields rise when bond prices fall).
The dollar traded at its lowest since February 2018 against its major peers.
Oil rose with February 2021 contracts for WTI Crude Oil (Nymex) (+0.20%) at US$50.03 from US$49.93 with Saudi Arabia unilaterally cutting production.
Gold slipped as investors cottoned on to risk with February 2021 contracts for Gold (Comex) (-0.18%) rising to US$1,950.90 from US$1,954.40.
Bitcoin (+3.80%) recovered to US$33,869 after falling to US$32,440 at one point before pulling back as inflows into exchanges slowed (inflows typically suggest that investors are selling Bitcoin in anticipation of further price decreases).
In today's issue…
Why should the Georgia Senate elections interest investors?
Where does the "smart money" think stocks are headed?
Betting on Bitcoin Literally
Market Overview
As the votes are being tallied up in Georgia, a Senatorial run-off is attracting just as much global attention as the U.S. Presidential elections. 
At stake is control of the powerful Senate, that can block spending bills, stymie President-elect Joe Biden's policy agendas and stop some of the more aggressive tax hikes that Democrats favor. 
Rather than rough it out amidst the volatility, Asian markets were mostly muted with Sydney's ASX 200 (-0.98%) down on increasing tensions with China and Tokyo's Nikkei 225 (+0.08%), Hong Kong's Hang Seng Index (+0.64%) and Seoul's KOSPI (+0.02%) all up on decreased volumes.
1. Why should the Georgia Senate elections interest investors?
Possibility of Democrats sweeping both Senate seats in Georgia, initially held unlikely is now increasingly possible, giving Democrats the ability to pass through tax hikes and broader spending packages because a 50-50 Senate has the Vice President to break the deadlock
Status quo with Republicans controlling the Senate would shore up the dollar and cap government spending especially on welfare programs
Whether or not you're from the United States, the Georgia senatorial run-off elections will affect markets and the global economy for the better part of four years.
For those unfamiliar with the U.S. political system, it may seem confusing at times why it's so difficult to get laws passed.
Key to the American political way is a concept pioneered by its Founding Fathers known as the "separation of powers" – which ensures that power isn't concentrated in any single branch of government.
And that's why the legislature (the House of Representatives and the Senate) is separate from the executive (the White House) and the judiciary (the Supreme Court).
The House of Representatives has the power to propose spending bills, but the Senate can ultimately block that spending, or ask for it to be pared down and it's the President who ultimately signs those bills into law.
At stake in Georgia right now is control of the Senate.
Come January 20, the Democrats will control two key levers of power in Washington, the White House and the House of Representatives, but control of the Senate still hangs in the balance.
At stake in Georgia are two Senate seats with Republican incumbents that puts control of the Senate in the hands of the Republicans.
And for those unfamiliar with American politics, the Democrats generally believe in higher taxes and more government welfare programs, whereas the Republicans favor limited government, lower taxes and greater market freedoms.
With a record turnout of voters in Georgia (higher voter turnouts have historically favored the Democrats), many investors are already betting on a Democratic clean sweep of Washington and some have even put a figure on a fresh stimulus package after January – US$600 billion.
The prospect of Democrats in power will certainly shift the investment matrix somewhat, with green stocks likely to do well, while more pollutive industries may suffer and tech and financial services may see heavier regulatory burdens.
Tech firms, especially if the Democrats get an appetite for antitrust actions, could come under particular pressure, especially the big names in social media, search and e-commerce.
But tech firms and other growth sectors will also enjoy a boost that will outweigh any antitrust concerns because interest rates and greater government spending will renew pressure on the dollar, as already evidenced by bullishness in stocks even as voting continues in Georgia.
If the Republicans hold their Senate seats in Georgia though, it reduces the likelihood of any aggressive tax hikes for the time being and could act as a cap on government spending.
Republicans just need to win one seat to maintain their Senate majority, whereas the Democrats would need to pull off nothing short of a miracle to force a 50-50 Senate with the incoming Democratic Vice President Kamala Harris acting as a tie-breaker when the Senate is hung. 
If the Republicans retain control of the Senate, not much will change going forward as the Senate will temper any of the Biden administration's most ambitious policy measures as well as curb Congress profligacy.
And that's why who wins in Georgia matters.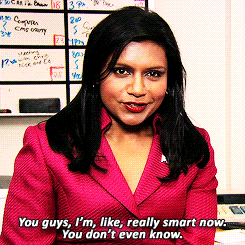 2. Where does the "smart money" think stocks are headed?
Professional investors rotated out of value stocks and back into safe bets with a strong pandemic theme, including tech and e-commerce
Likelihood of an extended period for recovery means that stocks of airlines, cruise operators, hospitality and physical retail are unlikely to recover as quickly
Right up till December last year, professional investors were of the view that with the arrival of coronavirus vaccines, 2021 would be a year of renewal and repair, rotating into value stocks ahead of the herd.
But on the first trading day of the new year, stocks tanked as fund managers fell back on what has come to be known as the "stay home" trade, scooping up tech firms optimized for a world under lockdown.
As traders returned to their desk on Monday morning, stocks of travel, leisure and physical retail saw large sell downs as the coronavirus surged in the United Kingdom and the U.S. instituted fresh lockdowns, all while vaccine distribution fell short of targets.
The problem with administering the coronavirus vaccine is that it needs access to healthcare professionals who are currently battling a pandemic that shows no signs of abating.
And between coronavirus treatment and preventative measures, the choice is obvious, lives need to be saved first, before more loss can be prevented.
Previous short positions in a swathe of internet and software companies were quickly reduced at the beginning of the week, while airlines and cruise operators saw the largest net selling in weeks.
That having been said, the "smart money" hasn't sworn off stocks just yet, just not the kind that they were hot on in the second half of 2020.
Be that as it may, retail investors, who had been credited with moving markets last year, through their pervasive use of zero-fee trading apps like Robinhood, have continued to embrace a rally in stocks that has added some US$19 trillion to their market cap since last March.
With interest rates continuing to be close to zero and looking to trend that way into the future, everyone from day traders to grandmothers were piling into stocks and betting on their one-way ascent – Monday was a reminder that that isn't always the case.
Yet despite that timely reminder, equity funds are attracting fresh money at one of the fastest rates on record and idle cash accounts on online brokerages are at record lows (i.e. people are using their money to buy stocks).
One anecdotal survey of what Americans will use their US$600 stimulus checks to buy has stocks at the very top, with some respondents also suggesting they'll buy Bitcoin as well.
And despite persistent warnings that a bubble is being created in equities (stocks were at an eye-watering 30 times reported earnings at the end of last year), the S&P 500 started 2021 at its highest earnings multiple in over 60 years!
Regardless, Wall Streeters are continuing to bet on equities, preferring to throw caution to the wind and go with the flow, and can you blame them?
Last year, retail traders almost single-handedly buoyed already frothy markets, defying all traditional valuation models and institutional investors are now trawling Reddit message boards and Twitter (-1.19%) for clues as to where the herd will be headed to next.
Just as cow herds can suddenly change direction for no apparent reason, the specific catalyst for a sharp correction in the markets is generally hard to identify.
And while the smart money may be going with the flow for now, if investors head for the exit in a hurry, you can bet your last dollar they'll be the first out the door – investors need to address the increasing risks and reconsider extended exposures.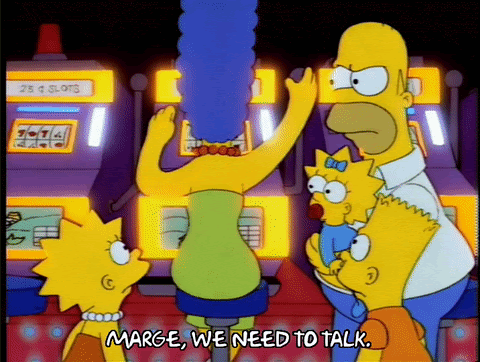 3. Betting on Bitcoin Literally
Patent awarded for technology that would allow slot (jackpot) machines to receive cryptocurrency
Enabling cryptocurrency in casino gaming could broaden the appeal to a younger audience and boost cryptocurrency usage and adoption
Unbeknownst to the wider population, the porn industry is often at the cutting edge of technology. It's thanks to lotharios across the planet that streaming videos and online payments are pervasive.
Adoption of streaming videos, user-generated content and online payments were all pioneered by the porn industry.
And the porn industry was also one of the first to accept cryptocurrencies as soon as the first Bitcoin was minted.
So, it comes as no surprise then that other vice-related industries would soon follow suit when it came to cryptocurrencies.
Yesterday, the world's largest maker of slot (jackpot) machines, International Game Technology (+8.64%), received a patent for a way to transfer cryptocurrency between a player's gaming account held with a casino and an external cryptocurrency wallet.
That patent could pave the way for casinos everywhere to enable cryptocurrency as a gambling currency, moving Bitcoin into digital wallets on a slot machine using a smartphone.
The gaming industry has struggled over the past year, with pandemic lockdowns limiting travel and casinos devoid of gamblers.
Enabling cryptocurrency use for slot machines, which are typically the most profitable game for casino operators, could also enable casinos to cater to a younger audience.
The coronavirus pandemic has increased interest in Bitcoin as well as other cryptocurrencies, especially among Millennials, with one survey suggesting that as many as 44% are planning to buy Bitcoin within the next five years.
And that could be a huge boost for Las Vegas casinos, where according to International Game Technology, a third of guests are between 21 to 40.
Cryptocurrency use for in real world situations is still somewhat limited for now.
And while there are some anecdotes of Bitcoin being used to buy houses, cars and yachts, for the most part, gambling has been limited to a handful of online poker sites and a clutch of other gambling apps.
Until now, the crypto-rich would have to contend with special cryptocurrency ATMs on casino floors before placing their bets.
But last year, the Nevada Gaming Commission made it easier for casinos to introduce cashless systems, allowing players to transfer funds from smartphones to gaming machines directly.
International Game Technology has already received regulatory approval for using cashless wallets on slot machines but has yet to receive approval for enabling its machines to accept cryptocurrencies.
And when it does, game on. 
Novum Digital Asset Alpha is a digital asset quantitative trading firm.
Exclusive access to Novum Digital Asset Alpha's Daily Analysis is made in conjunction with Bitcoin Malaysia.
The information and thoughts laid out in this analysis are strictly for information purposes only and should not be regarded as an offer to sell or a solicitation of an offer to buy any security in any jurisdiction where such an offer or solicitation would be in violation of any local laws.
It does not constitute a recommendation or take into account the particular allocation objectives, financial conditions, or needs of specific individuals.
For more information about Novum Digital Asset Alpha, please click on the image below: