Top of the Tuesday to you and markets are being whipsawed by a worsening coronavirus pandemic, even as fresh stimulus out of Washington appears to be forthcoming. 
In brief (TL:DR)
U.S. stocks were lower at the start of the week with the S&P 500 (-0.35%) and tech-centric Nasdaq Composite (-0.10%) down while the blue-chip Dow Jones Industrial Average (+0.12%) was only marginally higher.
Asian stocks opened lower on Tuesday after U.S. equities joined a global decline as a new variant of the coronavirus in the U.K. and a wave of lockdowns and travel restrictions hurt sentiment.
U.S. 10-year Treasury yields held at 0.935% and look set to fall further as uncertainty rises (yields fall when bond prices rise).
The dollar held gains as concerns over a mutating coronavirus fueled flights to safety in the greenback.
Oil fell sharply with January 2021 contracts for WTI Crude Oil (Nymex) (-2.77%) at US$47.74 from US$49.10 on concerns that the mutating coronavirus in the United Kingdom will stall the resumption of travel.
February 2021 contracts for Gold (Comex) (-0.03%) fell to US$1,882.30.
Bitcoin (-4.14%) fell sharply to US$22,679 as inflows into exchanges surged ahead of outflows and on the back of risk aversity (inflows typically suggest that investors are selling Bitcoin in anticipation of further price decreases).
In today's issue…
How bad is the coronavirus mutation?
The Pandemic Battle of Britain's Airlines
The Ledger Hack & What You Need to Know About It
Market Overview
Any fan of Marvel's X-Men will tell you that not all mutants are good and in this case the mutant in question is the coronavirus which is forcing a fresh wave of lockdowns in the United Kingdom. 
Suspected at being far more virulent than previously discovered strains, the mutated coronavirus pandemic is not expected to have any material impact on existing vaccines, but nonetheless could cause substantial short term economic pain as businesses shutter and travel is suspended. 
In Asia, markets dipped lower with Tokyo's Nikkei 225 (-0.90%), Sydney's ASX 200 (-0.88%), Hong Kong's Hang Seng Index (-0.72%) and Seoul's KOSPI (-0.58%) all down in the morning trading session on concerns over the worsening pandemic situation.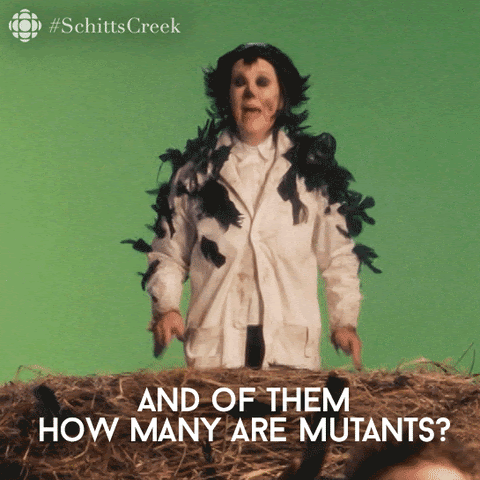 1. How bad is the coronavirus mutation?
Mutated coronavirus is more virulent, making it spread more easily and will require a fresh wave of lockdowns and other social distancing measures to address 
Existing coronavirus vaccines approved for use are not likely to be impacted given the technology that they are based on, but surprises are still possible 
Just as a coronavirus vaccine is being distributed across the globe, scientists are discovering that a mutation has seen the coronavirus become more virulent and by extension, more deadly, unsettling investors. 
Detected in October, the mutation affects the key spike protein that enables the coronavirus to enter human cells, which some scientists believe is contributing to its more aggressive spread throughout the southeastern United Kingdom.
Computer modeling of the mutated coronavirus suggests that the new variant could be 70% more transmissible than any other previously known strain.
But given that populations themselves are shunning social distancing and traveling for the holiday season, it's impossible to say for sure if the increasing spread of the coronavirus is due to the mutated coronavirus or for other reasons.
And because the mutated coronavirus requires intensive genomic sequencing, very few countries are actively looking to determine if the new variant has landed on their shores.
Regardless, most experts do not expect the coronavirus mutation to affect the efficacy of the current batch of vaccines from Pfizer (-0.80%) and BioNTech (+2.13%) and Moderna (-1.38%) because they train the recipient's immune system to recognize many different sites on the viral spike protein to attack.
Unlike conventional vaccines, the coronavirus vaccines approved so far use mRNA technology, which basically makes cells themselves an antiviral factory.
Speaking with the Financial Times, Daniel Altmann, Professor of Immunology at Imperial College in London noted,
"The vaccines induce neutralizing antibodies to several parts of the spike and most of these would be unchanged by the mutations, so the vaccines will still work."
And right now, there is no evidence to suggest that the coronavirus mutation is more deadly either.
So why then are markets panicking?
If there's anything that investors hate, it's uncertainty.
And that's why news that the coronavirus is mutating is worrying investors, with risk assets falling across the board.
But also, the mutation changes the timetable for opening many parts of the world.
Because the new coronavirus variant is more virulent, its higher spread would force many countries to face fresh lockdowns again, and forces investors to consider the economic impact of the suspension of business activities on recovery expectations. 
2. The Pandemic Battle of Britain's Airlines
British airlines hoping for some revenue respite over the holiday season are having to combat cancelled flights and fresh travel bans for people travelling from the U.K. to Europe
British airlines may need to raise fresh capital to tide over the period until traffic loads return to normal
It's beginning to look a lot like there'll be no Christmas, not in the United Kingdom at least.
The once mighty British Empire is now facing challenges on several fronts, a messy Brexit, a mutating pandemic and a massive cancellation of flights.
British airlines are struggling as scores of flights were cancelled yesterday given a growing list of countries banning travel from the United Kingdom.
Germany, France, Spain, Italy, Hong Kong and India are just the latest in a long list of countries that have blocked people arriving from the United Kingdom to control the spread of a new, more infectious variant of the coronavirus.
The move sparked a selloff in major airlines, with easyJet (-7.21%) and IAG (-7.96%) (owner of British Airways) leading declines, just as airlines in general were enjoying a tepid recovery as coronavirus vaccines were being rolled out.
On Saturday, the British government placed London and southeast England under strict lockdown and flights across the United Kingdom as well as to Europe were cancelled.
Prior to the lockdown, there were as many as 900 flights daily between Europe and the United Kingdom, with a rise in festive bookings offering a critical cash lifeline to embattled airlines following the collapse in revenue.
Now there is a very real risk that the Christmas period will see airlines' stockings stuffed with coal with speculation over whether IAG and easyJet would need more cash infusion to see them through until traffic returns to more regular levels. 
3. The Ledger Hack & What You Need to Know About It
Data breach of physical and email addresses as well as phone numbers exposes Ledger cryptocurrency hardware wallet holders to attack
While digital assets stored in the Ledger hardware wallets still safe, users must be on guard against phishing attacks which attempt to obtain their seed phrases that could enable hackers to steal the funds in their hardware wallets
It was only a matter of time before the hacker that breached cryptocurrency hardware wallet provider Ledger's marketing database would release the personal data of thousands of users and now that it's finally happened, users are threatening to take legal action against Ledger.
A cryptocurrency hardware wallet is a physical device that stores a user's private keys which enable cryptocurrency transactions from a digital wallet.
Ledger's marketing database breach which occurred in June this year has been floating around the dark web for some time now, but it was only last week that it was made publicly available.
It's estimated that over a million email addresses and some 270,000 Ledger orders which also include physical addresses and phone numbers have been dumped, posing a major risk to Ledger users.
One of the key advantages of dealing in cryptocurrencies is the anonymity that they afford.
And while a hardware wallet continues to be one of the best ways to store cryptocurrency, the act of buying the hardware wallet itself exposes a hardware wallet holder's personal details to breach.
The biggest risk is through phishing attempts, with hackers sending out convincing-looking emails asking users to download the latest version of the Ledger software, which is really malware to trick users into revealing the secret codes needed to unlock their hardware wallets.
Phishing attacks may also attempt to get users to reveal their secret passphrases through websites that look almost exactly like the Ledger website and sending out emails to users requesting for their recovery phrases that would unlock their wallets.
Though the cryptocurrencies stored in the Ledger hardware wallets themselves are safe, if users are careless with their passphrases or accidentally download the malware into their computers, or phones, hackers could steal the funds secured inside the wallets.
Because of the transparency of the blockchain, the ability to tie a hardware wallet's digital wallet address to a physical address exposes the owner of the hardware wallet to considerable risk.
Typically, the amount of money a person has in their bank account isn't publicly known, nor can such information be easily and freely extracted.
And the bank itself can't be threatened to release those funds to unauthorized persons.
With digital assets however, if a criminal knows where you live and is aware of the amount of cryptocurrency you own, they could potentially threaten you on pain of death to transfer your cryptocurrency to them.
In 
January this year
, a Singaporean businessman was kidnapped in Thailand with his captors demanding a ransom of US$1 million in Bitcoin from their victim. 
Novum Digital Asset Alpha is a digital asset quantitative trading firm.
Exclusive access to Novum Digital Asset Alpha's Daily Analysis is made in conjunction with Bitcoin Malaysia.
The information and thoughts laid out in this analysis are strictly for information purposes only and should not be regarded as an offer to sell or a solicitation of an offer to buy any security in any jurisdiction where such an offer or solicitation would be in violation of any local laws.
It does not constitute a recommendation or take into account the particular allocation objectives, financial conditions, or needs of specific individuals.
For more information about Novum Digital Asset Alpha, please click on the image below: