Here's wishing you a wonderful weekend! 
In brief (TL:DR)
U.S. stocks slipped at the end of the week on surging coronavirus numbers and and on risk that a stimulus deal would fall through with Republicans stonewalling, the S&P 500 (-0.35%), tech-centric Nasdaq Composite (-0.07%) and blue-chip Dow Jones Industrial Average (-0.41%) were all down on the news.
Asian stocks ended the week lower, with the prospects of a vaccine and stimulus outweighed by concerns over a worsening pandemic.
U.S. 10-year Treasury yields edged higher to 0.946% from 0.922% despite the possibility that any stimulus deal would fall through (yields rise when bond prices fall).
The dollar continued to recover as investors expecting fresh stimulus may be disappointed.
Oil rose sharply with January 2021 contracts for WTI Crude Oil (Nymex) (+1.53%) at US$49.10 from US$48.24 as OPEC+ indicated that they would be more aggressive in managing supply.
February 2021 contracts for Gold (Comex) (-0.08%) slipped to US$1,888.90 despite a rise in other commodities as the prospect of fresh stimulus fades with political haggling in Washington.
Bitcoin (+2.57%) soared to US$23,450 into the weekend as outflows from exchanges surged ahead of inflows (outflows typically suggest that investors are looking to hold Bitcoin in anticipation of price rises).
In today's issue…
Speculation Has Become a Pandemic Way of Life
Cheap Credit Could Turn Costly
Bitcoin's Back Baby
Market Overview
So close yet so far. In the uncertain world of politics, nothing should ever be taken for granted. 
For what seemed like a done deal, late on Friday, demands by House Republicans left Congress without a deal on a fresh spending deal, just as Christmas rounds the corner. 
Markets are in for a choppy start next week as investors had been more or less betting on a fresh stimulus package worth some US$900 billion to head into Christmas. 
But with no deal left on the table, markets may be in for some shocks as crucial assistance measures fall through at the end of the year. 
With barely any time left before the end of the year and many politicians looking forward to time with their families than on saving the American people, there is a clear and present danger that stimulus will fail to be passed and the economy will be left to fend for itself. 
In Asia, markets ended Friday mainly lower with Tokyo's Nikkei 225 (-0.16%), Sydney's ASX 200 (-1.20%) and Hong Kong's Hang Seng Index (-0.67%) all lower while Seoul's KOSPI (+0.06%) was up slightly
.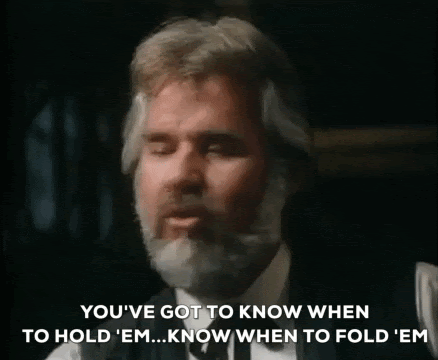 1. Speculation Has Become a Pandemic Way of Life
Retail speculation in stocks has driven valuations past 2000 bubble levels, before the dotcom crash 
Speculation no longer driven by retail investors but by institutional investors as well given low interest rates and a low yield environment 
Much has been made of the recent "everything" rally, from stocks to bonds, cryptocurrencies to commodities, where animal spirits appear to have taken over the collective consciousness.
But crunch the numbers and the delirium has reached dangerous levels.
Globally, stocks are now worth US$100 trillion and U.S. companies have raised some US$175 billion in what ought to have been a muted year for IPOs.
As if that were not crazy enough, some US$3 trillion worth of corporate bonds are trading at negative yields – that's right, you're actually paying a company to borrow money.
And all of this is happening even as the coronavirus pandemic is worsening, the economy stays on government support and businesses are facing the prospect of fresh lockdowns.
From day traders to professional money managers, investors of every stripe and sophistication are enjoying the easiest financial conditions in history.
Everything from airline stocks to options on tech companies is in play, and retail investors have driven the S&P 500 to earnings multiples some 16% above its peak in 2000, before the dotcom bubble burst.
And investors are pouring into all manner of risk assets for fear of missing out on the rally.
Whether this market euphoria is sustainable or not is no longer even being considered with recovery expectations surpassing prior recessions in both speed and magnitude.
One thing fueling the surge has been the relentless fiscal and monetary stimulus by central banks and even when economic conditions improve, there will no doubt be reluctance on the part of politicians and central bankers to be the ones to ratchet back the flood of liquidity.
Timing markets is always a fraught-filled endeavor and the speed and violence with which markets rebounded in March caught many short sellers off guard.
Until inflation rears its ugly head, rampant speculation and record-breaking rallies will continue to be the order of the day. 
2. Cheap Credit Could Turn Costly
Companies gouging on cheap credit may find themselves unable to service their debts should interest rates rise
Yield-hungry investors have had little option other than to pour into high-yielding debt, and while some companies may survive the pandemic because of this debt, they may not survive the recovery
Supporting the notion that all of that money has to go somewhere is the fact that despite a worsening pandemic, some US$18 trillion worth of negative-yielding debt is being traded globally, forcing investors to gorge on risky corporate bonds at dubious valuations.
Higher yields typically symbolize the credit risk of bonds, but because there has been so much liquidity awash in the markets, investors are having to stomach bigger risks for less returns.
In the U.S., yields on junk bonds have tumbled below levels at which even highly-rated borrowers could have issued debt at earlier in the year.
To understand just how crazy things have gotten in the debt market, even Carnival (-0.79%), a cruise operator has cut funding premiums progressively this year – all this while most of its fleet is laid up at docks or anchored offshore.
With the U.S. Federal Reserve's window to tinker with its bond-buying program narrowing, there's a risk that U.S. Treasury yields will suddenly climb much faster than predicted, causing yields to shoot up, and with it the yields for other debt as well.
At its final policy meeting for 2020, the Fed decided not to change the mix of its bond purchases towards Treasuries with longer maturities, something that could have kept a lid on longer-term interest rates.
While it's in the Fed's interest to keep long-term rates down because that reduces the borrowing costs for individuals and businesses, a rise could derail any nascent recovery from the current pandemic-induced economic slump.
Higher inflation and an improving economic recovery could push the Fed to let rates rise, and with it the borrowing costs of a plethora of companies.
As it is, there are plenty of firms which aren't even making the interest payments on their loans, but if and when interest rates do rise, it may be just the tipping point to push these firms into bankruptcy, even when the pandemic is over. 
3. Bitcoin's Back Baby
Without traditional metrics for valuation, it's almost impossible to say if Bitcoin is cheap or expensive at US$23,000 or even what the upside is
As an unconstrained asset that is susceptible to a variety of narratives, Bitcoin is driven primarily by narratives, making it the ultimate speculative instrument
And finally, any discussion over speculation wouldn't be complete without mentioning Bitcoin.
 
Up over 200% this year on a wave of new money, many believe that the cryptocurrency's time has come, while there are still those on Wall Street who believe that it's just the latest sign of irrational exuberance pervasive throughout the entire market and all asset classes.
 
It's hard to ignore the fact that Bitcoin's rise has come at a time when stocks are trading beyond bubble levels and IPOs of loss-making firms are making a splash on the markets.
 
While Bitcoin's inherent volatility makes it a hard pill to swallow for all but the most iron-stomached of investors, the likes of JP Morgan Chase (-0.49%) and Nomura Holdings (-0.58%) have noted plenty of interest in the cryptocurrency from both family offices and trend-following quantitative hedge funds.
 
Bitcoin is surfing a wave of speculation on long-duration assets, assets which investors believe will last well beyond the pandemic and represent a stake in the technology of tomorrow, regardless of valuation (or lack thereof).
 
Unlike any other asset class, traditional metrics of valuation don't apply to Bitcoin.
 
As an unconstrained asset, Bitcoin's dollar value is reflective of at times at odds narratives, but the fear of missing out isn't over yet with some investors willing to pay a premium of as much as 34% to participate in one of the few regulated Bitcoin investment vehicles – Grayscale Bitcoin Trust.
 
Such dislocations mean that large institutional investors and retail traders alike must fork out massive premiums for shares in regulated Bitcoin vehicles instead of buying the underlying cryptocurrency outright.
 
As experience and comfort in dealing with cryptocurrencies grows, that premium may start to whittle down, but for now at least it shows the seemingly insatiable appetite for Bitcoin.  
Novum Digital Asset Alpha is a digital asset quantitative trading firm.
Exclusive access to Novum Digital Asset Alpha's Daily Analysis is made in conjunction with Bitcoin Malaysia.
The information and thoughts laid out in this analysis are strictly for information purposes only and should not be regarded as an offer to sell or a solicitation of an offer to buy any security in any jurisdiction where such an offer or solicitation would be in violation of any local laws.
It does not constitute a recommendation or take into account the particular allocation objectives, financial conditions, or needs of specific individuals.
For more information about Novum Digital Asset Alpha, please click on the image below: