Top of the Thursday to you and I hope you're having a terrific week so far! 
In brief (TL:DR)
U.S. stocks had a muted midweek with the S&P 500 (+0.18%) and tech-centric Nasdaq Composite (+0.50%) up slightly while the blue-chip Dow Jones Industrial Average (-0.15%) was lower on concerns over a faltering economic recovery.
Asian stocks were flat even as the prospect of fresh stimulus out of the U.S. increased, on growing concerns of the need for stimulus to keep the economy moving along.
U.S. 10-year Treasury yields rose to 0.931% from 0.920% as stimulus prospects had investors betting on risk (yields rise when bond prices fall).
The dollar extended this week's retreat as both fiscal and monetary stimulus became genuine prospects.
Oil rose with January 2021 contracts for WTI Crude Oil (Nymex) (+0.42%) at US$48.02 from US$47.82 mainly on the back of a slipping dollar.
February 2021 contracts for Gold (Comex) (+0.59%) rose sharply to US$1,870.00 from US$1,859.10 as investors bet on more money printing.
Bitcoin (+10.01%) continued to climb, surging to US$21,325 from US$19,510 as outflows from exchanges surged ahead of inflows and on the back of increasing worry over money printing (outflows typically suggest that investors are looking to hold Bitcoin in anticipation of price rises).
In today's issue…
Coronavirus Vaccine's Inevitable Teething Troubles
Christmas Comes Early for Embattled Airlines
Bitcoin Blasts Past US$21,000
Market Overview
You know things are bad when bipartisan bickering in Washington gives way to bipartisan pandemic stimulus packages. 
In the dying weeks before a new president is inaugurated in the U.S. and a new session of the House of Representatives and the Senate sits, few expected politicians to deliver on any tangible pandemic relief, with so little time left to run. 
But amid signs that the economic recovery is faltering and stimulus relief measures that are due to lapse at the end of this month could see a sharp correction, government spending could not come at a more crucial time. 
In total, pandemic relief is expected to be worth nearly US$900 billion, including stimulus checks for households and support for airlines. 
In Asia, markets entered Wednesday mostly higher with Tokyo's Nikkei 225 (+0.10%), Sydney's ASX 200 (+0.79%), Hong Kong's Hang Seng Index (+0.22%) and Seoul's KOSPI (-0.80%) all up slightly. 
1. Coronavirus Vaccine's Inevitable Teething Troubles
First recorded allergic reaction to Pfizer and BioNTech's coronavirus vaccine logged in the United States 
Highly specific cold storage requirements for the Pfizer vaccine makes transportation and administration of the vaccine challenging, but Moderna's coronavirus vaccine which does not have such requirements could improve distribution and effective administration 
It was hailed as a feat of human achievement, an opus to our advances in science and technology as the time from when the coronavirus was first discovered, till the time an effective vaccine was created has been the shortest in human history.
But the administration of coronavirus vaccines was always going to be challenging and teething troubles, inevitable.
On Wednesday, a healthcare worker from Juneau, Alaska, with no history of allergies, experienced flushing and shortness of breath just 10 minutes after receiving Pfizer's (-2.25%) coronavirus vaccine, the first known allergic reaction.
The episode in Juneau follows a report of similar reactions in the United Kingdom where health officials have advised anyone with a history of severe allergies to avoid receiving the Pfizer vaccine.
Pfizer and BioNTech (-4.87%) were the first to announce an effective coronavirus vaccine and also the first to have their vaccine candidate approved by the U.S. and U.K., but also have exacting requirements for the transport and storage of their vaccine.
Pfizer and BioNTech's jointly developed vaccine requires storage below 70 degrees Celsius and need specialized freezers and containers, with a relatively short shelf life once delivered.
Four delivery trays of the vaccine have already been pulled from delivery to California and Alabama this week because they were kept colder than anticipated.
So far at least, there haven't been any major production hiccups on the part of Pfizer.
And with Moderna's coronavirus vaccine candidate set for approval soon, as many as 20 million Americans might receive vaccinations by December, according to Operation Warp Speed. 
Nonetheless, hiccups in a mass vaccination exercise on such a scale were always going to expected.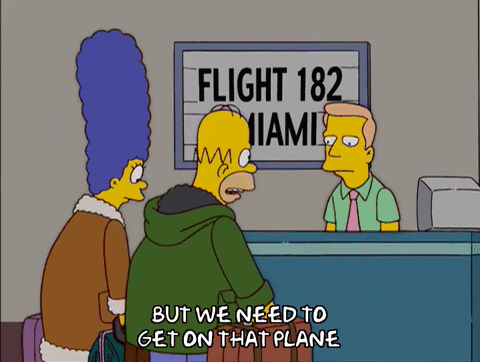 2. Christmas Comes Early for Embattled Airlines
Congressional pandemic package has US$17 billion provision for U.S. airlines, that should help airline workers through March next year 
Airlines are swapping to shipping cargo as the demand for distribution services of coronavirus vaccines is expected to soar, but will be insufficient to cover the gaping hole until people start traveling again 
As airlines have faced the full impact of the coronavirus pandemic, vaccines and a bit of help from Congress might just make for an early Christmas.
While U.S. Congressional leaders are still haggling over the final details of a US$900 billion coronavirus aid package, that could be voted on as early as this week, U.S. airline executives will cheer the US$17 billion that has been set aside to keep airlines in the sky.
The bipartisan relief package will help airlines recall furloughed workers and cover payrolls through March.
Stocks of airlines rose yesterday on the news, following two days of losses.
The global aviation industry is also looking to play a critical role in delivering the billions of vaccine doses that the world will need to fight the coronavirus pandemic, with embattled airlines using passenger jets for cargo-only flights and revamping their handling procedures.
Airports meanwhile are bolstering security at depots handling coronavirus vaccines or expanding cold-storage facilities to keep the vaccines at their required temperature.
Industry experts estimate that as more vaccines are approved and distribution gets into full swing, about half of the doses will be transported globally by air.
But investors hoping that vaccine distribution will provide a financial cushion for airlines may be disappointed to know that coronavirus vaccines are estimated to account for just 1% of total air cargo shipments industrywide in 2021.
In the long run however, the airline industry is helping itself by ensuring as many people around the world are vaccinated as possible, that could open borders again and see travelers take to the skies once more.
While the prospects for airlines are improving, shifts in work patterns, with an increased reliance on video conferencing and an avoidance of large scale gatherings mean that the challenges airlines are currently facing will persist for some time more.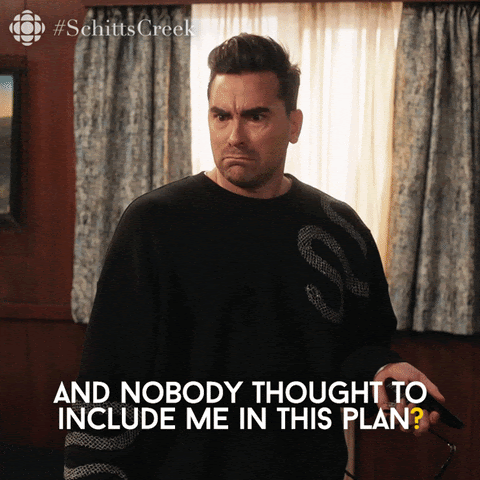 3. Bitcoin Blasts Past US$21,000
Bitcoin charges through US$21,000 to set new all time record highs, an important psychological barrier
Opportunities abound for other cryptocurrencies which have yet to come close to previous 2017 highs
Bitcoin is now in uncharted territory, having blasted past US$21,000 for the first time ever and before the year is up.
Having almost tripled this year, Bitcoin cleared US$20,000 for the first time earlier this week before setting a new record at US$21,000 that has seen it become the best performing asset this year.
Despite a severe crash in March that saw Bitcoin lose over a quarter of its value in March amidst the coronavirus pandemic, more investors have seized on the narrative that the cryptocurrency could act as a store of wealth amid rampant central bank money printing, even as inflation, for now, remains mostly muted.
Significantly, there has been greater interest in Bitcoin and its ilk from Wall Street firms, with many seeking to capitalize on gains against a backdrop of near-zero interest rates.
Guggenheim Partners for instance recently announced that it might allocate up to 10% of its US$5.3 billion Macro Opportunities Fund in a Bitcoin trust.
And One River Asset Management, a hedge fund specializing in volatility bets has emerged as one of the largest investors in Bitcoin, after quietly buying over US$600 million in cryptocurrencies and joining forces with billionaire investment manager Alan Howard, co-founder of Brevan Howard Asset Management.
Whereas the surge in Bitcoin's price in 2017 may have largely been driven by retail investors, this year has seen increasingly big money managers push into the digital asset class.
Given that investors tend to pile behind momentum trades, Bitcoin could still see additional upside from here.
And while other cryptocurrencies have also risen on the back of Bitcoin, including the world's second largest cryptocurrency by market cap Ethereum, they have yet to surpass their previous all-time highs.
Ether has risen by over 7%, rallying on the back of CME Group's plans to expand its suite of cryptocurrency derivative offerings to include Ether futures next year.
Importantly, Bitcoin's robust rally past US$20,000 marks an important psychological milestone and current macroeconomic conditions, including a fresh round of fiscal stimulus from Congress are the perfect setup for Bitcoin.  
Novum Digital Asset Alpha is a digital asset quantitative trading firm.
Exclusive access to Novum Digital Asset Alpha's Daily Analysis is made in conjunction with Bitcoin Malaysia.
The information and thoughts laid out in this analysis are strictly for information purposes only and should not be regarded as an offer to sell or a solicitation of an offer to buy any security in any jurisdiction where such an offer or solicitation would be in violation of any local laws.
It does not constitute a recommendation or take into account the particular allocation objectives, financial conditions, or needs of specific individuals.
For more information about Novum Digital Asset Alpha, please click on the image below: