Happy weekend and as the holidays draw close, we hope you're getting your fill of holiday shopping!
In brief (TL:DR)
U.S. stocks ended the week a mixed bag with the S&P 500 (-0.13%) and tech-centric Nasdaq Composite (-0.23%) down slightly, while the blue-chip Dow Jones Industrial Average (+0.16%) was up marginally.
Asian stocks also finished the week a mixed bag as some investors took profit while others were more sanguine about prospects.
U.S. 10-year Treasury yields fell further to 0.897% from 0.910% as investor sentiment continued to fall on poor U.S. job data and soaring coronavirus infections (yields fall when bond prices rise).
The dollar rose as investors rotated out of stocks, but the outflows were slowed by stopgap stimulus measures out of Washington.
Oil fell with January 2021 contracts for WTI Crude Oil (Nymex) (-0.45%) at US%46.57 from US$47.05 on concerns over the economic recovery.
February 2021 contracts for Gold (Comex) (+0.34%) rose slightly to US$1843.60 from US$1,842.10 enjoying a respite as sentiment in other risk assets soured.
Bitcoin (+3.19%) reversed losses to rise to US$18,350 entering the weekend from US$18,150 as flows into exchanges remained more or less unchanged (inflows typically suggest that investors are looking to sell Bitcoin in anticipation of price falls).
In today's issue…
Five Things Investors Should Watch in 2021
China's Exceptional Entrepreneurism Endures More Challenges
Cryptocurrency's Clarion Call to Coders
Market Overview
In a rare demonstration of bipartisan unity, Congress and the Senate have approved a US$740 billion defense spending bill that may not be blocked by outgoing U.S. President Donald Trump.
Trump has vowed to block the legislation because its wording refused to include language that would strip social media companies of legal protection against content hosted on their platforms, which is somewhat ironic considering that it was an avalanche of fake news shared on social media that many analysts suggest led to Trump's 2016 electoral victory in the first place. 
What Trump may have failed to realize though is that the social media knife cuts both ways and the reality that many Americans realize a reality TV show president is quite different from an actual one.  
In Asia, markets ended the week a mixed bag with Tokyo's Nikkei 225 (-0.39%) and Sydney's ASX 200 (-0.61%) lower, while Seoul's KOSPI (+0.86%) and Hong Kong's Hang Seng Index (+0.08%), were both up.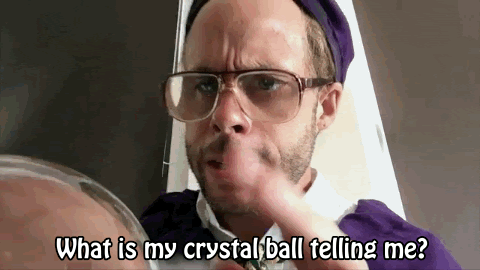 1. Five Things Investors Should Watch in 2021
Investors should expect a mixed economic recovery as well as brace themselves for unexpected geopolitical shocks
The absence of international terrorism doesn't mean that terrorist threats no longer exist, and tech investors should gird themselves for antitrust and other regulatory challenges for some of the biggest names in technology next year
For many investors, 2020 has been a disastrous year, yet for many others, the pandemic has provided unprecedented opportunity.
As the world lurches into 2021, what lays in store?
Vaccines Are No Silver Bullet – Whilst the arrival of a coronavirus vaccine couldn't come sooner, challenges remain for their distribution and administration and countries will inevitably start to bicker and fight over their limited numbers, both domestically and internationally. There will still be a significant number who may resist receipt of the vaccine, and that effectively nullifies the efficacy of any mass vaccination exercise. Investors should anticipate that international travel will not resume as quickly as hoped.
Mixed Economic Recovery – The economic recovery is likely to resemble the stock market during the pandemic, with big winners and big losers and workers in the most battered sectors of the economy likely to continue to require government support while tech leads. Investors should expect such themes to play out in the market as well, with stocks of growth companies still widening their gap versus more value stocks such as airlines and hospitality.
The U.S. Returns to the Global World Order – Whilst many world leaders will no doubt welcome the return of the U.S. to the global negotiation table, investors also should expect that the Biden administration will still preserve some trade tariffs against China to boost U.S. manufacturing. Whether or not a Biden administration can rebuild the global rules-based world order is more difficult to say. As global travel continues to remain frozen, there may be a return to nationalism and isolationism as in previous periods of history, whenever the world became increasingly globalized. Stocks with larger domestic markets and hinterlands may do better than those more reliant on cross-border trading.
Technology's Ticking Time Bomb – While Facebook (-1.29%) is currently in the crosshairs of regulators, other tech giants like Google (+0.40%) and Amazon (+0.48%) aren't safe by any measure. Debt-laden governments will be looking for easy sources of revenue, including examining more closely the tax practices of these massive global technology firms that book their taxes in more friendly jurisdictions. Antitrust concerns will be on the agenda again and investors into some of the world's largest tech firms must gird themselves against these sudden shocks.
Unexpected Shocks – If there is anything to have been learned over the past year is that investors should expect the unexpected. The market took a massive dump in March but has since moved on to new all-time highs. As pandemic risks eventually subside, geopolitical risks will rise, including border flashpoints and other regional tensions that were put on hold because of the pandemic. International terrorism has been on the backburner because of the pandemic but the same systemic and ideological issues that existed before the coronavirus continue to burn in the background and investors can consider beefing up on the stocks of defense contractors as a hedge for such shocks. 
2. China's Exceptional Entrepreneurism Endures More Challenges
Chinese entrepreneurs are facing more challenges than ever before as Beijing makes it clear that they are no longer within the circle of trust
Chinese economy may lag in productivity but its massive domestic market should ensure that any capital inefficiencies can continue to be papered over for some time
When Chinese leader Deng Xiaoping first mooted market reforms for China, his immediate concern was lifting hundreds of millions of people out of poverty.
The frenetic pace of change and a shift to a capitalist-styled market economy, albeit with "Chinese characteristics" unlocked a wave of innovation, entrepreneurship and growth, the likes of which the world has never witnessed in any prior period.
Seemingly overnight millionaires and then billionaires were minted, as millions of Chinese suddenly found themselves making and selling any and all manner of goods and services.
Global technology giants such as Alibaba (+1.17%) and Tencent (+1.73%), as well as Huawei were born from the innovation of the period.
Yet that may all be set to change thanks to Chinese President Xi Jinping who is looking to extend his grip on power into the sphere of private enterprise.
To be sure, the risk of the Chinese Communist Party's encroachment into private enterprise was ever-present, with entrepreneurs more tolerated than embraced, so long as they pledged undying loyalty to the Party.
The aborted US$34 billion IPO of Alibaba's Ant Financial is a case study on the limits of the CCP's tolerance of criticism, when former Alibaba Chairman Jack Ma openly criticized the Chinese banking system, much to the chagrin of pre-IPO Ant Financial investors.
But it's not just Ant Financial, private enterprise from fish farms to factories are all starting to feel the pressure of Beijing's encroachment on their firms, with party members promoted to higher positions or installed within company boards.
By some estimates, it now takes twice as much capital for the same level of productivity as it did before President Xi took the reigns of power.
And while that inefficiency could have been glossed over whilst China was still able to keep labor costs low, competition from the rise of new manufacturing bases such as Vietnam and Indonesia, as well as rising labor costs in China itself, mean that the low hanging fruit have all been plucked.
China's massive domestic market however ensures that the loss of productivity will go without consequence for some time, but the trend is worrying.
And while state support for even the most inefficient firms are a form of subsidy that will enable Chinese firms to compete on the global stage unencumbered by the pressure of profitability, it could also spark a brain drain from the Middle Kingdom.
At some point, Chinese innovation will atrophy because of state support, and innovation sacrificed at the altar of toeing the Party line could see China's brightest and most innovative citizens deciding to pack up and relocate to more accommodating jurisdictions. 
3. Cryptocurrency's Clarion Call to Coders
Dramatic increase in developers flocking to support cryptocurrency, in particular Ethereum
Cryptocurrency's role as more than just a digital asset enhanced by increasing number of talented developers building the next generation of digital asset projects and enhancing the value proposition of programmable money
With the ascent of Bitcoin again this year, many investors may be so caught up in the cryptocurrency rally that it's easy to forget that Bitcoin and its ilk are not just digital assets, but programmable money as well.
And as the fortunes of cryptocurrencies have risen, so have coders been flocking at a pace not seen since three years ago, a welcome change from the purely speculative activity that digital assets typically attract.
The number of new developers for cryptocurrencies has increased this year for more than three months in a row, for the first time since 2017, according to a report from Electric Capital, a venture firm that invests in cryptocurrency startups.
During the so-called "crypto winter" of the previous two years, developer interest in cryptocurrencies declined sharply, following the 2018 plunge in cryptocurrency prices and the collapse of initial coin offerings.
Many ICOs attracted developers to the space by rewarding their efforts with digital tokens. But as the value of those tokens plummeted, so did the number of developers.
But with Bitcoin on a tear this year, more than doubling and surpassing the previous all-time-high this month, more developers have dived back into the cryptocurrency space.
The advent of decentralized finance or DeFi has also drawn many coders back into platforms like Ethereum, with the number of new monthly cryptocurrency developers rising in the first 10 months of this year and with over 80% of all active developers entering the space in the past two years.
And while cryptocurrency prices can be volatile, sometimes rising and falling without any apparent reason, developer activity is often viewed as the best measure of a cryptocurrency's prospects and health – those with the largest and most vibrant developer communities tend to persist and succeed.
The biggest winner so far from the increase in developer interest has been Ethereum – the blockchain that underpins much of the growth in DeFi.
Ethereum has seen more than 300 new developers joining every month with monthly active developers focused on DeFi – which enables users to lend, trade and borrow digital assets built atop the Ethereum blockchain – surging by over 67% since January.
While the total pool of active cryptocurrency developers is about 9,000 a month, DeFi attracted over 10% of that total in October alone.
But some of that growth in Ethereum developers has come at the expense of Bitcoin.
While Bitcoin's onthly active developers grew by over 70% in the last three years, their numbers are down nearly 12% year-on-year, dovetailing with a rising interest in developing protocols atop the Ethereum blockchain for DeFi projects. 
Novum Digital Asset Alpha is a digital asset quantitative trading firm.
Exclusive access to Novum Digital Asset Alpha's Daily Analysis is made in conjunction with Bitcoin Malaysia.
The information and thoughts laid out in this analysis are strictly for information purposes only and should not be regarded as an offer to sell or a solicitation of an offer to buy any security in any jurisdiction where such an offer or solicitation would be in violation of any local laws.
It does not constitute a recommendation or take into account the particular allocation objectives, financial conditions, or needs of specific individuals.
For more information about Novum Digital Asset Alpha, please click on the image below: