I hope you're having a great weekend so far! 
In brief (TL:DR)
U.S. stocks rallied strongly to finish the week higher with the S&P 500 (+0.88%), blue-chip Dow Jones Industrial Average (+0.83%) and tech-centric Nasdaq Composite (+0.70%) all higher.
Asian stocks ended the week mostly higher.
U.S. 10-year Treasury yields soared to 0.970% from 0.930% as investors wagered that the U.S. Federal Reserve would continue to keep government borrowing costs low (yields rise when bond prices fall).
The dollar continued to slide on optimism that poorer jobs data would spur a fresh round of stimulus from Washington.
Oil rose with January 2021 contracts for WTI Crude Oil (Nymex) (+1.36%) at US$46.26 from US$45.13 on the back of a weaker dollar and impending supply cuts from OPEC+.
February 2021 contracts for Gold (Comex) (+0.46%) edged up to US$1,840.00 from US$1,831.40, mainly on the back of a weaker dollar.
Bitcoin (-0.93%) was mostly flat at US$19,150 from US$19,183 as flows into and out of exchanges remained unchanged (outflows typically suggest that investors are looking to hold Bitcoin in anticipation of price rises).
In today's issue…
Forget About Financials, The Trend is Your Friend Till it Ends
No Dollars Please, Thank You
For Everything Else, There's Ethereum
Market Overview
It's as if the pandemic never happened. 
When the market's rising regardless of what's happening around us, then any narrative makes sense, even if it really shouldn't. 
Whether you believe markets are rising because of cheap credit and loose monetary policy or because of the prospect of coronavirus vaccines opening the world up again, there's a story for everyone. 
Balance sheet laden with debt? Buy that stock. 
No fundamentals? Who cares? Buy that stock. 
Dated business model and decline customer base? It's due for a turnaround of fortunes, buy that stock.
It's becoming more difficult than ever to be a contrarian in today's market, but one thing is for certain, in a bull markets as strong as the current one, it takes a strong constitution to swim against the current. 
In Asia, markets ended the week mainly up with Tokyo's Nikkei 225 (-0.22%) the only standout, while Sydney's ASX 200 (+0.28%), Hong Kong's Hang Seng Index (+0.40%) and Seoul's KOSPI (+1.31%), were up.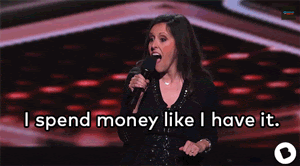 1. Forget About Financials, The Trend is Your Friend Till it Ends
Investors are ignoring the massive debt loads that companies are incapable of servicing and pushing stocks in these firms even higher
Much of the borrowings are not earmarked for growth or expansion and will do little as the economy turns towards recovery, with many firms unable to even service their interest payments, despite their shares soaring
The coronavirus has gotten so bad in states like Ohio, that authorities there are advising out-of-state visitors to stay out, and in-state visitors to quarantine themselves within Ohio, to stop the spread.
Whole parts of the United States are at risk of closure.
November payroll growth in the United States was anemic at best, and more firms are at risk of insolvency than ever before.
Yet despite the facts, markets are rallying and the firms leading the charge are also those with some of the weakest balance sheets.
Based on data compiled by Goldman Sachs (+1.75%), companies with shakier finances rallied 4.3% over the past week, the longest streak in over a year, and are up some 25% since the start of October.
Relative to companies with beefy balance sheets, the weak-credit group is poised for its best quarter of relative performance since the last bull market started in 2009.
Now it should come as no surprise that the companies most heavily indebted are also those which were worst affected by the coronavirus pandemic.
But by now the narrative has switched from fear and despair, to optimism.
And catching the recovery wave have been shares of airlines like Delta Airlines (-1.37%) and cruise operators like Royal Caribbean (-1.98%), which have seen their stocks soar amidst the prospect of a coronavirus vaccine being rolled out soon.
But many of these firms aren't even paying the interest on their debt.
In the last quarter, the number of junk-rated companies borrowing in dollars that lost money before interest and other required expenses was almost double the previous three months.
Debt delinquency isn't just an anomaly for many firms, it's almost a lifestyle choice.
As the year comes to an end, investors are pouring money into the market's riskiest corners, brushing aside the risk of insolvencies and piling into zombie companies whose businesses are losing money even before servicing their debt.
Shares in these zombie companies have surged 53% on average this quarter, about ten times the rate of the S&P 500.
The resurgence is a turnaround from March this year when despite all the strength of the top end of the market, shares of companies with weaker credit, languished.
But the prospect of a coronavirus vaccine being rolled out means that investors are looking well beyond the tips of their noses and betting that leverage will pay off in upcycles.
Whether that really will be the case is less clear.
Bearing in mind that companies such as airlines and cruise operators didn't borrow for expansion, but purely for survival – they're not exactly out there shopping for new equipment, in fact they may already have too much.
And with an expected abundance of skilled personnel, it's not like they'll need to pay top dollar to hire talent – in the immediate term there already is an oversupply.
Where this debt load will show up is as a drag in any prospective recovery, with many of these firms, years and maybe decades away from profitability.
But considering that the Fed is likely to keep rates low well into 2023, it makes sense for these firms to borrow as much as they can, when they can – investors should just take note that that leverage hasn't been earmarked for expansion.
When the upswing happens, these firms which have borrowed to the eyeballs may not necessarily be well-positioned to take advantage of any recovery, they may have spent their borrowings on survival already. 
2. No Dollars Please, Thank You
Dollar decline has increased the allure of emerging market assets, including higher-yielding emerging market sovereign debt
Expectation that the dollar will continue to decline for the next few years amidst low interest rates and accommodative Fed policy that keeps U.S. government borrowing cheap
A sign at Ni Luh's shop selling pungent-smelling bottles of gasoline in repurposed Absolut Vodka bottles says, "No Dollars, Rupiah only."
In many parts of the island paradise of Bali, shopkeepers and proprietors are increasingly asking customers to pay in the local currency, the Indonesian rupiah, when previously they would have been more than happy to accept the greenback.
Over the past decade, the Indonesian rupiah has slid against the dollar, bogged down by domestic issues and the slow progress of economic reform.
But the coronavirus pandemic has changed all that with the rupiah having risen sharply against the dollar, as investors bet on the Indonesian central bank keeping interest rates steady, helping to hold the currency's comfortable yield advantage against the dollar.
And last week, the dollar endured a third week of selling, pushing other currencies to multi-year highs as investors wagered that coronavirus vaccines would pave the wave for a global economic recovery and doubled down on emerging markets such as Indonesia.
The dollar is now down by over 6% versus a basket of major peers including the euro, the British pound, the Japanese yen and the Swiss franc.
And expectations that the Fed will keep its monetary policy highly accommodative for years to come, even as inflation pressures mount, has dented the allure of holding U.S. Treasuries, with investors opting for higher-yielding emerging market debt.
Goldman Sachs and Citigroup analysts have led a growing chorus of voices that are suggesting the dollar is set to decline further next year making emerging market assets more attractive. 
3. For Everything Else, There's Ethereum
Ether has risen more than double the rate of Bitcoin this year alone
Ethereum remains the world's most heavily used blockchain and that may put a cap on any further price appreciation on Ether, beyond which point using the network becomes prohibitively expensive
For developers first starting out on blockchain programming, their go-to language isn't Golang or C++, the languages used for Bitcoin's core network, but Solidity, whose syntax is based on JavaScript, a programming language that many programmers are already familiar with.
Ethereum, unlike Bitcoin, is Turing complete – meaning that it is computationally universal – or for the lay person, can perform any calculation that any other programmable computer can.
This provides developers using the Ethereum blockchain the flexibility to implement sophisticated smart logic into Ethereum smart contracts, and implement logic from other programming languages such as Python, into Ethereum's Solidity, if so desired.
And while for the most part these special features for Ethereum haven't meant anything for investors, it's meant a lot for developers.
But all that seems to be changing as investors are now casting an eye on to the prospects for Ethereum.
With Bitcoin's astronomical rise in recent months, Ethereum has continued to broaden its appeal beyond developers.
And while Bitcoin may be the world's biggest cryptocurrency by market cap, Ethereum is far and away the world's most actively used blockchain.
In an interview with Bloomberg, Michael Sonnenshein, Managing Director of Grayscale Investments, the world's largest Bitcoin and Ethereum trust products provider, said.
"Over the course of 2020 we are seeing a new group of investors who are Ethereum first and in some cases Ethereum only."
"There's a growing conviction around Ethereum as an asset class."
Grayscale Investments is already on track to control some 5% of the entire circulating supply of Bitcoin by the end of next year, snapping up the cryptocurrency at an alarming clip and driving prices higher.
If Ethereum becomes the next target, investors can bet that the price of Ether, will certainly follow in the footsteps of Bitcoin, once Grayscale Investments starts weighing in.
Part of the reason for Ethereum's wide usage of course has been stablecoins, with dollar-backed stablecoins predominantly issued atop the Ethereum blockchain, including Tether and USDC.
Interest in decentralized finance or DeFi has also fueled Ethereum's network usage.
And that interest has seen Ether outperform Bitcoin this year, without the fanfare of its bigger brother.
Bitcoin has gained approximately 170% year-to-date while Ether has more than doubled that gain and is now up 360% for the year.
And while Bitcoin has already surpassed its all-time-high on several occasions before pulling back, Ether is nowhere near its all-time-high, suggesting that there is still plenty of room for the cryptocurrency to appreciate – with one major caveat – it's not in the interest of the community for that to happen.
Because Ethereum transactions as well as the logical processes that are run on a smart contract all require gas fees, which are paid for using the native token Ether, high Ether prices in dollar terms means that it becomes progressively more expensive to use the Ethereum blockchain.
In 2017, the rapid rise in Ether's price was fed primarily by speculative activity and fundraising via initial coin offerings (ICOs) that saw Ether soar to some US$1,350 before crashing in 2018.
This time round, although Ether has rallied, it's still nowhere close to that all-time-high.
Unlike Bitcoin, Ether does not have a deflationary emission schedule, and the amount of Ether that can ever exist is deliberately not fixed.
And that's an important point for investors to remember.
If the goal of Ethereum is to promote usage, then a never-ending increase in gas fees will discourage developers from using the Ethereum blockchain.
Nonetheless, Ethereum also currently enjoys plenty of network effects – because so many stakeholders are already on the Ethereum blockchain, it costs more to not be on it and that's why so many dollar-backed stablecoins continued to be built atop Ethereum.
Even central banks use the Ethereum blockchain as a basis for the issuance of their own digital currencies, mimicking its software architecture.
And investors may be betting on Ethereum's indispensability.
Grayscale Ethereum Trust, which tracks Ether's price, has seen inflows surge by over 10 times, rising from US$20.1 million in the last quarter of 2019 to US$204.1 million in the third quarter of this year.
And over 17% of inflows to the Grayscale Ethereum Trust was from new institutional investors, suggesting that Bitcoin may no longer be the gateway into cryptocurrencies for many new investors.
Novum Digital Asset Alpha is a digital asset quantitative trading firm.
Exclusive access to Novum Digital Asset Alpha's Daily Analysis is made in conjunction with Bitcoin Malaysia.
The information and thoughts laid out in this analysis are strictly for information purposes only and should not be regarded as an offer to sell or a solicitation of an offer to buy any security in any jurisdiction where such an offer or solicitation would be in violation of any local laws.
It does not constitute a recommendation or take into account the particular allocation objectives, financial conditions, or needs of specific individuals.
For more information about Novum Digital Asset Alpha, please click on the image below: