Finally it's Friday and I hope you're looking forward to the weekend! 
In brief (TL:DR)
U.S. stocks were a mixed bag with the blue-chip Dow Jones Industrial Average (+0.29%) and tech-centric Nasdaq Composite (+0.23%) higher, while the S&P 500 (-0.06%) was marginally lower as investors subscribed to conflicting narratives over economic prospects and current challenges with a surging pandemic.
Asian stocks opened the morning session mainly higher as pressure on the dollar drove flows into emerging markets.
U.S. 10-year Treasury yields were higher at 0.910% as investors fanned out in search of higher yields in riskier assets (yields rise when bond prices fall).
The dollar steadied after declines in the previous days as it entered oversold territory.
Oil recovered some lost ground with January 2021 contracts for WTI Crude Oil (Nymex) (+0.59%) at US$45.91 from US$45.64 on news of a potential OPEC+ deal that could see production cuts kick in as early as next month.
February 2021 contracts for Gold (Comex) (+0.08%) rose to US$1,842.60 from US$1,841.10, mainly on the back of a weaker dollar.
Bitcoin (+1.58%) rose to US$19,486 from US$19,183 as outflows from exchanges continued tp lead inflows (outflows typically suggest that investors are looking to hold Bitcoin in anticipation of price rises).
In today's issue…
The Ripple Effect of Spiking Treasury Yields
Not Coming to a Needle Near You – The Pfizer & BioNTech Coronavirus Vaccine
As Goes Bitcoin, So Go Its Investors
Market Overview
We're saved from the coronavirus pandemic! Or are we?
In its rush to cling on to some semblance of hope for a brighter tomorrow, the United Kingdom has become the first western country to approve the Pfizer and BioNTech coronavirus vaccine despite criticisms from U.S. infectious diseases czar Anthony Fauci. 
Fauci criticized the haste with which the U.K. moved to approve the coronavirus vaccine as likely to fuel skepticism about its effects. 
And that skepticism may lead to a backlash, especially with governments already struggling to convince their populations that a coronavirus vaccine is safe and needed. 
Fauci also criticized the United Kingdom for not really scrutinizing the data from Pfizer and BioNTech, suggesting that authorities there took it at face value. 
That haste may come back to haunt us. 
In Asia, such concerns were shrugged off as markets were mainly up with Tokyo's Nikkei 225 (-0.18%) the only standout, while Sydney's ASX 200 (+0.45%), Hong Kong's Hang Seng Index (+0.74%) and Seoul's KOSPI (+1.15%), were all up.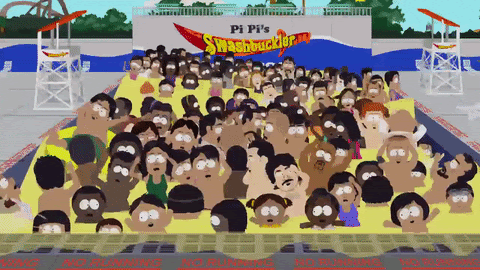 1. The Ripple Effect of Spiking Treasury Yields
U.S. benchmark 10-year Treasury yields are edging close to 1% and some analysts are predicting a surge to between 1% to 2%
Spiking Treasury yields could boost interest in more economically-sensitive stocks, such as energy, financials and hospitality, while burnishing the attraction of emerging market currencies and assets against the backdrop of a declining dollar
From what we pay on our mortgages to what's in our investment manager's portfolio, U.S. Treasury yields affect us in ways we may not fully appreciate on a daily basis.
Treasury yields are basically how much interest the U.S. government needs to pay on its debt, and the U.S. 10-year Treasury bill, is often used as a gauge of expected economic conditions.
Renewed optimism of a fresh round of stimulus from Washington has pushed the benchmark 10-year yield to 0.910%, rising to almost 1% at one stage before correcting.
The bigger question is whether that spike in yields is accompanied by an economic recovery and moderate levels of inflation that will allow the U.S. Federal Reserve to keep interest rates low.
For now, investors are betting on that, with benchmark Treasury yields tripling from their lows in March on bets of a global economic recovery and a return to normalcy with the help of vaccines.
Treasury yields typically fall when Treasury prices rise and vice versa.
Low yields signal that the market is risk averse and is willing to pay a premium for safe Treasuries despite their low yield.
Rising Treasury yields could push stocks even higher, but not necessarily for tech stocks and growth companies, which were seen as defensive plays at the height of the pandemic.
Instead, expect a rotation into stocks in economically more sensitive sectors, such as industrials, materials, energy, transport and hospitality.
Emerging markets are likely to benefit from rising Treasury yields as well because the Fed has already intimated that it will keep rates lower for some time.
And emerging market currencies are also likely to benefit, as higher Treasury yields, a reflection of improved U.S. economic prospects, would be beneficial to emerging economies, but would be less supportive of the dollar.
The Indonesian rupiah for instance has gained some 3.6% versus the dollar this year alone.
Gold's prospects however are less certain.
Goldman Sachs (-0.92%) and Citigroup (-1.08%)  suggest that gold is set to rise in 2021 on the prospect of higher inflation, while other analysts suggest gold will dip further as investors steer away from haven assets.
To be sure, gold's ability to hedge against inflation is unclear, and the narrative so far has been more of the precious metal as a "safe haven" than an inflation hedge, with some investors veering towards Bitcoin instead.  
But ultimately, whether or not Treasury yields will continue to spike will depend on the biggest buyer of Treasuries – the Fed.
The Fed currently buys around US$120 billion worth of Treasuries and mortgage-backed securities every month, aimed at lowering borrowing costs for households and businesses.
Whether the Fed keeps that rate of purchase at the status quo or starts ramping it up, will have a significant impact on where yields head, and where everything else heads thereafter. 
2. Not Coming to a Needle Near You – The Pfizer & BioNTech Coronavirus Vaccine
Initial supply chain hiccups with Pfizer and BioNTech's coronavirus vaccine candidate not necessarily indicative of systemic supply chain issues 
Pharmaceutical industry is not used to developing supply chains in parallel with research and development, unexpected coronavirus vaccine manufacturing delays still possible 
Vaccinating massive populations was always going to be a logistical challenge. From ensuring the quality of raw materials to storage issues, the task of human vaccination was never going to be smooth sailing.  
And nowhere has this become more apparent than the supply-chain issues currently facing Pfizer and BioNTech, which were the first to announce a successful coronavirus vaccine.
Forget that the Pfizer (-1.74%) and BioNTech (-1.99%) coronavirus vaccine already requires specific cold-chain logistics support for transport and storage, right now their ability to scale up the raw material supply chain has already suffered setbacks.
Pfizer and BioNTech had been looking to roll out as many as 100 million vaccines by the end of this year, but issues over raw material quality has slashed that target to 50 million.
Vaccines typically contain materials from suppliers that can include antivirus agents, antiseptic liquids, sterile water and elements of the DNA of the virus itself that won't cause serious symptoms but trigger the immune system to make antibodies.
In a typical vaccination campaign, pharmaceutical firms would normally wait until their vaccine candidate was approved, before buying raw materials, establishing manufacturing lines and setting up supply chains to distribute the vaccine.
But the coronavirus is not your typical disease and Pfizer has never handled mRNA technology before, which is going into its vaccine, making the task doubly difficult of having to scale up production capacity, even as research was running in parallel.
Nonetheless, Pfizer and BioNTech look on track to roll out 1.3 billion vaccine doses next year, and the interim supply chain issues don't look likely to be part of a systemic issue, but just teething problems.
The United Kingdom has already approved the Pfizer and BioNTech coronavirus vaccine, marking a milestone in human development, and the shortest time from when a pandemic first hit to when a useable vaccine was made available. 
That having been said, other coronavirus vaccine makers may also experience unexpected supply chain hiccups along the way as well and so investors should be prepared for that in the coming year. 
3. As Goes Bitcoin, So Go Its Investors
Stocks of companies with investments in Bitcoin are increasingly behaving like Bitcoin ETFs than reflecting corporate prospects
Firms with cryptocurrency exposure have seen their shares rise alongside the rally in Bitcoin
The problem sometimes with a high-profile investment is that its high profile.
Even though MicroStrategy (+3.20%) has had improving profitability over the past few years, its share price was unexcitable, ignored for other sexier growth prospects in the tech sector.
But when the firm announced in a July conference call that its capital allocation strategy included investing up to US$250 million in assets including Bitcoin, stock of the company surged along with the price of Bitcoin.
Ever since announcing its investment into Bitcoin, MicroStrategy's stock has behaved more like an ETF tracking Bitcoin than the stock of a software company.
If so, investors are using a very inefficient proxy to gain exposure to Bitcoin, with an estimated US$1 in MicroStrategy equating to no more than US$0.23 worth of Bitcoin.
But there may be a reason for investors to buy into MicroStrategy apart from Bitcoin.
The firm has been profitable for the last five years and cut costs even as revenue has risen with over US$480 million in sales in the past 12 months.
But the bigger problem is that MicroStrategy's share price have less to do with its business model right now and more to do with the price of Bitcoin.
When Bitcoin failed to clear the US$20,000 level of resistance, falling below US$18,000 at one stage, the stock of MicroStrategy slumped as well, dropping 7.6% lower after closing in on its highest level since 2000.
MicroStrategy holds 38,250 Bitcoins, according to regulatory filings, with an aggregate cost of US$425 million – those Bitcoins are now worth some US$732 million today, or almost double.
For MicroStrategy to lose money on their Bitcoin investment, Bitcoin would have to fall by half from its current level – possible, but unlikely at the current moment.
And a sliding dollar may also work in MicroStrategy's favor, even as Bitcoin pulls back slightly.
MicroStrategy CEO Michael Saylor has been quoted by Barron's as saying that the dollar will lose "anywhere between 10% and 15% every year for the next five years" a very aggressive decline in the greenback.  
Analysts at Goldman Sachs seem to echo that view, 
suggesting
 that the dollar could decline by as much as 15% by the end of 2023, but that a larger move is "certainly possible."
Citigroup has an even more bleak outlook for the world's reserve currency, 
suggesting
 that the dollar could fall by as much as 20% should coronavirus vaccines become widely distributed and help to revive global trade and economic growth.
But MicroStrategy isn't the only one betting big on Bitcoin.
Shares of other companies with exposure to cryptocurrencies have also jumped with Bitcoin's rally, including Marathon Patent Group (+2.60%), which has nearly tripled and Riot Blockchain (+13.51%), which is up over 170% since the end of October.
Silvergate Capital (+0.82%) is up 60% while payment services provider Square (+1.75%) is up 30%.
Last month, Citigroup analyst Ronit Ghose wrote in a note that "crypto is clearly getting mainstream validation." 
Novum Digital Asset Alpha is a digital asset quantitative trading firm.
Exclusive access to Novum Digital Asset Alpha's Daily Analysis is made in conjunction with Bitcoin Malaysia.
The information and thoughts laid out in this analysis are strictly for information purposes only and should not be regarded as an offer to sell or a solicitation of an offer to buy any security in any jurisdiction where such an offer or solicitation would be in violation of any local laws.
It does not constitute a recommendation or take into account the particular allocation objectives, financial conditions, or needs of specific individuals.
For more information about Novum Digital Asset Alpha, please click on the image below: