TGIF and I'm hoping you're having a fantastic Friday and to all our American readers a Happy Thanksgiving! 
In brief (TL:DR)
U.S. markets were closed today for the Thanksgiving holiday.
Asian stocks were mostly higher on the back of a weaker dollar and as emerging markets are increasingly looking attractive to dollar-based investors.
U.S. 10-year Treasury yields fell to 0.850% from 0.880% as the dollar edged lower.
The dollar continued to slide in Asian trading as investors bet on fresh stimulus out of Washington with an incoming Biden administration.
Oil fell sharply with January 2021 contracts for WTI Crude Oil (Nymex) (-1.58%) at US$44.99 from US$45.71 as coronavirus case numbers continue to soar in the U.S. and investors are increasingly skeptical about a rapid economic recovery.
February 2021 contracts for Gold (Comex) (+0.20%) rose slightly to US$1,814.90 from US$1,811.20.
Bitcoin (-7.90%) fell sharply to US$17,354 from US$18,843 as inflows into exchanges continued to lead outflows (inflows typically suggest that investors are looking to sell Bitcoin in anticipation of price falls) just as the cryptocurrency was inches shy of its all-time-high.
In today's issue…
AstraZeneca Coronavirus Vaccine Raises Questions
The Dollar is On the Ropes – Should Investors Bet on a Knock Out?
Abandon All Hope, Bitcoin is Rekt
Market Overview
Just as trees do not grow to the sky, investors are taking stock (no pun intended) that equities cannot rise indefinitely as well. 
As stocks are commanding eye-watering valuations, some investors are understandably skeptical over a rally that shows no signs of slowing down. 
So it's no wonder that Bitcoin took a breather as well, just shy of its all-time-high (about US$7 but who's keeping score?) the Dow Jones Industrial Average as well as other major stock indices pulled back before the Thanksgiving holiday in the United States. 
In Asia, stock markets were mostly thankful that the U.S. markets were closed with
Tokyo's Nikkei 225 (+0.38%), Seoul's KOSPI (+0.09%) and Hong Kong's Hang Seng Index (+0.56%) all up, while Sydney's ASX 200 (-0.52%) was down slightly in the morning trading session.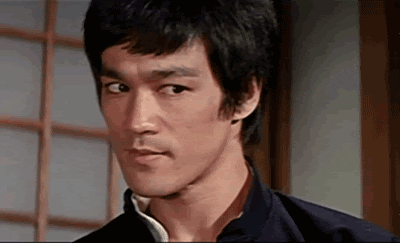 1. AstraZeneca Coronavirus Vaccine Raises Questions
Revelation of manufacturing flaws in AstraZeneca (-0.67%) and Oxford University's coronavirus vaccine candidate raises further questions on the accuracy of their efficacy estimates
AstraZeneca experience (especially in such a highly controlled clinical trial environment) raises concerns that other vaccine manufacturers may make mistakes as well
A reminder of the pressure that pharmaceutical companies are under to produce a coronavirus vaccine, especially when they've taken government money, can be seen in AstraZeneca.
Working together with the University of Oxford, AstraZeneca received US$486 million to supply up to 100,000 doses of a coronavirus vaccine to the U.S. government.
And when Pfizer (-0.19%) and BioNTech (+3.03%) as well as Moderna (+10.78%) announced their coronavirus candidates last month, which were over 90% effective, the silence from AstraZeneca's corner was deafening.
So AstraZeneca made an announcement of the efficacy of its coronavirus candidate as well this week, sending markets sharply higher. 
Now it's been revealed that a manufacturing error may have led to some participants in the clinical trial of the AstraZeneca and Oxford vaccine receiving a half dose before a full dose, which is over 90% effective, whereas two full doses only achieves 62% efficacy.
Confused yet?
AstraZeneca and Oxford's sketchiness with regards to the details of the clinical trial are now leading some to wonder if their coronavirus candidate will receive approval, with more information regarding the trial now being uncovered, including other lapses. 
For instance, the AstraZeneca dose showing the higher level of effectiveness was tested in a younger population and the half dose was given to some participants because of an error in the quantity of vaccine put into some vials.
In its original statement regarding its coronavirus vaccine candidate, AstraZeneca revealed none of this.
What this means though is that if AstraZeneca and Oxford's coronavirus vaccine candidate is approved, people may be immunized using a vaccine, the efficacy of which is unclear.
The AstraZeneca incident also begs for greater scrutiny on both Pfizer and BioNTech as well as Moderna's coronavirus vaccine candidates and serves as a reminder that a lab vaccine is very different from a manufactured one.
Mistakes in manufacturing a vaccine potentially make it no better than a sugar pill and investors should brace for such shocks, especially since these vaccines have not yet been approved.
2. The Dollar is On the Ropes – Should Investors Bet on a Knock Out?
Dollar downers are betting on a rapid recovery that will see investors dump the dollar in favor of other more risky assets in emerging markets
Foreign exchange is more likely to be down to individual countries inter se, as opposed to a broader decline in the dollar
From the wet markets of Phnom Penh to the underground casinos of Caracas, the greenback has been a passport to a world of goods and services.
But the dollar has been down, battered to its lowest level in two years against a basket of major trading partners, with investors and analysts speculating that it has room to slide further.
Conventional wisdom on the Street is basing the dollar's decline on a big assumption – that coronavirus will be licked (don't lick anyone) in the months ahead, and vaccines will allow economies around the world to return to normal within the next year.
And that should encourage investors to step away from the relative safety of U.S. assets and invest in stocks, bonds and currencies outside of America.
Citigroup suggests that the dollar could fall by a fifth in 2021, and is bullish on gold, while Goldman Sachs suggests a 6% slide.
But currencies are notoriously difficult to predict, because exchange rates are determined by a host of factors that affect capital flows, including trade and investment, interest rates and relative growth and inflation.
In March, the greenback gained at the height of the pandemic panic selloff in stocks, but fell when the U.S. Federal Reserve flooded global markets with dollars through a string of facilities to support bonds and corporate credit.
And as economies started reopening later in the year, the dollar continued sliding.
Surveys are also revealing that investors are keeping an inordinate amount of money in American assets.
But that could change in a heartbeat, with successful vaccines, coupled with expectations of a less antagonistic trade policy from an incoming Biden administration, that should drive global growth, making non-dollar assets more attractive.
Ultimately though, exchange rates may be more a function of the changing economic outlooks for different countries relative to each other, as opposed to the dollar sliding against all currencies.
Take for instance China, which has seen the renminbi rise by 5.5% versus the dollar, this year alone.
And analysts may also be overestimating the willingness of people, in particular Americans, to receive the coronavirus vaccine.
Millions of Americans won't even wear a mask, what more have a needle stuck in their arm?
According to a Pew Research survey, in May, 72% of Americans said they would receive a coronavirus vaccine, a number which fell to 51% in September.
And as has been seen throughout most of this year, sudden shocks favor the dollar.
An assumption that all things will be hunky dory would be a mistake – so would writing off the dollar. 
3. Abandon All Hope, Bitcoin is Rekt
Bitcoin investors fail to push the cryptocurrency past its all-time-high
Pullback is more a function of uncertainty than necessarily reflective of a bubble bursting as the same macro factors that fueled Bitcoin's ascent are still present
Like a vending machine needs to be rocked back and forth before it finally topples, Bitcoin's ascent past its all-time-high was never going to be a one-push effort.  
As the world's prima donna cryptocurrency headed within a hair of its record high in 2017, investors got jittery, had a "come to Jesus" moment, and started dumping Bitcoin, dragging other cryptocurrencies with it.
Yesterday, Bitcoin fell by as much as 14% at one stage, in one of its worst days since March, when pandemic selloffs hit Bitcoin and other cryptocurrencies as well.
But a 14% pullback in a year that has seen Bitcoin surge by over 250% should hardly register as a flesh wound and a bout of profit-taking should be welcome.
Speculation ran rife in the cryptosphere as to the potential cause for the crash, with some suggesting that a possible Trump administration clamp down on cryptocurrencies could be a catalyst for the cull.
Given that Trump is only going to be in office for a few more weeks, we wouldn't put too much stock in that theory.
Heading into November, cryptocurrencies were already looking somewhat overbought.
Support from mainstream Wall Street money managers and fund providers added to the frothiness in cryptocurrencies, and a correction was coming.
The good news?
A healthy correction is a mark of a well-functioning market, or at the very minimum, one that is reasonably rational.
Part of the reason why Bitcoin fell so close to its all-time-high is that as it draws closer to that level, the risk-reward ratio shifts dramatically, with investors buying into Bitcoin at such levels more exposed to downside than upside.
And part of that has to do with psychology as well.
Before Bitcoin crosses its all-time-high, there seems to at least be a target, a goal to head towards, but what happens after it clears that level?
Is that a new base or a ceiling?
And many investors don't want to stick around in the Bitcoin markets to have that question answered – hence the selloff.
Better to clock profits now and figure out the rest later.
Once the dust settles, investors can then take out their charts and tools and make more medium to long-term assessments of where Bitcoin and the cryptocurrency space is headed.
And even when (at this point it's increasingly looking like a matter of "when" rather than "if") Bitcoin clears its all-time-high, expect that Bitcoin will pull back just as quickly thereafter for the same reasons it couldn't clear that level this time round.
Investors hate uncertainty and any time an asset crosses an unprecedented threshold, many will chicken out – just look at the Dow Jones Industrial Average which peaked above 30,000 points, but only momentarily. 
Novum Digital Asset Alpha is a digital asset quantitative trading firm.
Exclusive access to Novum Digital Asset Alpha's Daily Analysis is made in conjunction with Bitcoin Malaysia.
The information and thoughts laid out in this analysis are strictly for information purposes only and should not be regarded as an offer to sell or a solicitation of an offer to buy any security in any jurisdiction where such an offer or solicitation would be in violation of any local laws.
It does not constitute a recommendation or take into account the particular allocation objectives, financial conditions, or needs of specific individuals.
For more information about Novum Digital Asset Alpha, please click on the image below: