Top of the Tuesday to you and I hope you're having a fantastic start to your day!   
In brief (TL:DR)
U.S. stocks opened the week higher with the S&P 500 (+0.56%), tech-heavy Nasdaq Composite (+0.22%) and blue-chip Dow Jones Industrial Average (+1.12%) all up as even more coronavirus vaccine candidates are discovered.
Asian stocks opened higher in the morning trading session on news that Oxford and AstraZeneca's (-3.81%) coronavirus vaccine candidate is over 90% effective.
U.S. 10-year Treasury yields rose to 0.870% from 0.820% as investors rotated into stocks yet again (bond yields typically rise when Treasury prices fall).
The dollar continued its slide, with investors betting on emerging markets and other risk assets.
Oil inched up with December contracts for WTI Crude Oil (Nymex) (+0.23%) at US$43.16 from US$43.06 as Chinese demand for oil has shown a resurgence.
Gold was more or less flat as December contracts for Gold (Comex) (-0.30%) fell to US$1,838.50 from US$1,844.10.
Bitcoin (+0.78%) rose to US$18,294 from US$18,152 as inflows into exchanges continued to lead outflows, albeit at a slower pace (inflows typically suggest that investors are looking to sell Bitcoin in anticipation of price falls).
In today's issue…
The Outlook for 2021 Gets Worse Before It Gets Better
The Ticking U.S. Mortgage Time Bomb
Ethereum Excites With Promise of Speed & Capacity Increases
Market Overview
This year is turning out more twists than a Game of Thrones remake. 
With Trump tacitly conceding the results of the election and a third coronavirus vaccine candidate proving to be over 90% effective, the world has faced an unprecedented global pandemic and returned improbable solutions in record time. 
Still, coronavirus infections are surging, especially in the United States and Europe, at a time when families will want to congregate for the holidays and vaccines will still take time to produce, distribute and administer. 
For now at least, markets are looking to the future and ignoring the not insubstantial challenges facing the present, just as major economies face the prospect of a fresh wave of lockdowns. 
Asian markets took their cue from Wall Street, with 
Tokyo's Nikkei 225 (+2.58%), Sydney's ASX 200 (+1.02%), Seoul's KOSPI (+0.58%) and Hong Kong's Hang Seng Index (+0.13%) all up in the morning trading session. 
1. The Outlook for 2021 Gets Worse Before It Gets Better
Coronavirus vaccine prospects are papering over the more immediate risks that economies look set to go into fresh series of lockdowns
Central banks are increasingly limited in their ability to boost their economies without more fiscal stimulus, potentially leading to destabilizing asset bubbles
If you thought 2020 was bad, buckle in, because the outlook for 2021 could get a whole lot worse before it gets better.
Investors hungry for any bit of good news have bid up markets of late, buoyed primarily by positive sentiment of not one, but several coronavirus vaccine candidates with high levels of efficacy, in a feat of modern medicine that few could have predicted.
Historically, the world has not fared well when it's come to dealing with viruses and the rate at which these coronavirus vaccines were developed, independently, with teams from across the globe, must be celebrated.
But a vaccine in the lab is not the same as a needle in the arm.
And while government authorities are racing to have these vaccines approved and rolled out into production, coronavirus infections are continuing to surge and even resurface in places which had appeared to have the situation under control.
Countries which had lifted lockdowns are now looking at herding their beleaguered populations back indoors, just as temperatures are dropping in the northern hemisphere – ideal conditions for the coronavirus to spread.
The pressure is on for central banks and governments to lay aside other concerns (such as yawning budget deficits) and to do more to spur demand, the least of which are fresh economic stimulus packages.
Economists on Wall Street are now predicting that it wouldn't take much for the U.S., Eurozone and Japan to each contract again either this quarter or the next, just months after they bounced from the deepest recession in generations.
That leaves policy makers on the hook for more stimulus, even as central banks are already stretched and starting to worry about what former U.S. Federal Reserve Chairman Alan Greenspan once termed "irrational exuberance."
Undeterred, the European Central Bank (ECB) is set to ease monetary policy again next month, while the Fed could concentrate more of its bond purchases on longer-term Treasuries, to push down interest rates.
Even then, there are still concerns that the central banks are reaching the limit of what they can do.
Just as addicts require progressively larger amounts of drugs to reach their previous dopamine high, markets may have already developed an immunity to repeated rounds of quantitative easing.
The International Monetary Fund is already warning that elevated asset prices potentially point to a disconnect with the real economy and may pose a threat to global financial stability.  
Both Fed Chairman Jerome Powell and ECB President Christine Lagarde are warning against exuberance on news of successful vaccine trials, primarily because of the lag between the time taken to approve the vaccines and for them to be administered.
And while a vaccine drives market optimism, it does nothing for the immediate term to re-open economies.
The worst affected sectors will continue to shed jobs as companies warn on profits and renewed lockdowns will mean that the last quarter of 2020 will be challenging at best.
Things are likely to get a lot worse before they get any better.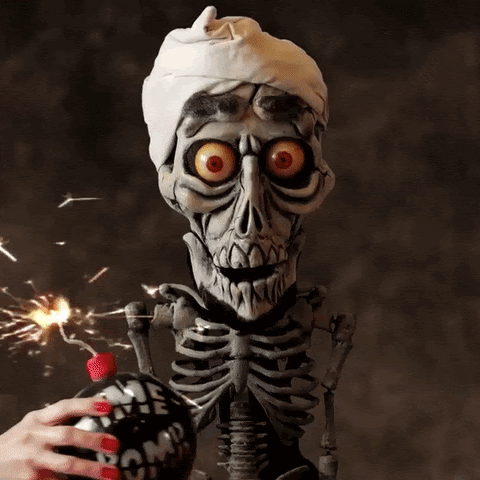 2. The Ticking U.S. Mortgage Time Bomb
Markets appear to be underestimating the risk of a wave of foreclosures and evictions
Many U.S. government led protections against foreclosures will be expiring just as the Trump administration hands over to the Biden administration and during a lame duck session of Congress, meaning financial aid is unlikely to be forthcoming at the worst possible time
Mark Johnson (not his real name) is so far behind on his mortgage payments that he doesn't even bother to open letters from his mortgage lender anymore because he already knows what they'll say.
An airport worker at Washington Dulles International Airport, Johnson was laid off in April and hasn't been able to find steady work ever since, and living in the Washington D.C. area is anything but cheap.
Like millions of Americans, Johnson is facing eviction by the end of this year, adding to the suffering already inflicted by the coronavirus pandemic that continues to rage across the United States.
Thanksgiving and Christmas this year are likely to be muted affairs, not just because coronavirus restrictions are limiting the number of family members traveling home for the holidays, but also because more Americans are out of work or facing uncertain economic prospects than at any time in the past decade.
According to the U.S. Census Bureau, about 5.8 million Americans say they are somewhat to very likely to face eviction or foreclosure in the next two months, or representing bout a third of the 17.8 million Americans in households that are behind on rent or mortgage payments.
The CARES Act, which was passed in March, allowed homeowners to pause mortgage payments for up to a year if they experienced hardship as a result of the pandemic, but with March 2021 looming, a wave of foreclosures and evictions is on the horizon.
The U.S. Centers for Disease Control and Prevention's nationwide temporary suspension on evictions – aimed at stemming the spread of the coronavirus – is slated to end on December 31 – the worst possible time, as millions of Americans are set to lose their unemployment benefits at the exact same moment, without an extension from Congress.
And while President-elect Joe Biden expressed his support for rent freezes and eviction moratoriums, the timing of the transition between the outgoing Trump administration means that any move to shore up households could get bogged down depending on who controls the Senate.
A wave of mortgage defaults could also put further pressure on the U.S. Federal Reserve, which so far has been the biggest buyer of mortgage-backed securities.
Home prices have also soared as low interest rates led many Americans to re-finance their homes or to draw down on their home equity in order to have some liquidity to tide through the tough times.
If a wave of mortgage foreclosures ensues, a sharp fall in real estate prices could have a knock-on effect on these refinanced home loans and lead to a secondary wave of foreclosures.
Given how much of American wealth is tied up in real estate, the effects could be devastating and remain a hidden danger which markets may have ignored or underpriced. 
3. Ethereum Excites With Promise of Speed & Capacity Increases
Ethereum continues to soar on the prospect that it is getting close to a major network change that could see a reduced floating supply of Ether
Increased transaction speeds to rival the likes of credit card companies as well as a more heavily used blockchain all point to potential upside for Ethereum
One of the biggest criticisms leveled at cryptocurrencies has been the amount of transactions that they can handle, as well as the speed with which such transactions could be processed.
All that may be set to change however as the world's second largest cryptocurrency by market cap, Ethereum, looks set to implement a brand new "proof-of-stake" network upgrade that would allow it to potentially process as many transactions as Mastercard (+2.80%) or Visa (+2.10%).
Since Ethereum was launched in 2015, it has relied on the same energy-sapping "proof-of-work" cryptocurrency mining methodology inherited from Bitcoin, a slow method to ensure that miners on the blockchain agree on the current state of the digital ledger, otherwise known as "consensus."
But that requirement for "consensus" has meant cryptocurrencies generally can't handle as many transactions or deliver the speed that centralized payment services like Visa and Mastercard could.
Ethereum developers have been toiling for years to transition to a system that instead uses a pooled amount of Ether to secure the network and allow it to reach "consensus" more rapidly – "proof of stake."
Today is the day of reckoning because the Ethereum blockchain will need 524,288 Ether for the changes to take place and kick in automatically from December 1.
As of yesterday, about 72% of the target had already been reached, with the upgrade having the potential to reduce the total supply of Ether, putting upwards pressure on price.
Ethereum continues to be the most actively used blockchain in the world, and has gained in popularity with its promise of creating an alternative financial sector and even internet, where middlemen are eliminated.
By processing transactions using immutable smart contracts etched into the blockchain, Ethereum has the potential to streamline back-office transactions for a wide variety of industries, including banking, cross-border payments, trade finance and supply chains, potentially saving companies millions.
Up till now however, Ethereum has been limited by its throughput and capacity of transactions, which could change in a move to "proof-of-stake."
The Ethereum upgrade is expected to occur in phases, the first of which will begin once the 524,288 Ether is "staked" to process transactions on the Ethereum blockchain and the second, when the new Ethereum network will split into 64 separate blockchains so that transactions can be processed more quickly.
If successful, the Ethereum network would have delivered on Satoshi Nakamoto's promise of Bitcoin – an almost frictionless medium of exchange that people can actually use as a spendable currency, with both speed and security. 
Novum Digital Asset Alpha is a digital asset quantitative trading firm.
Exclusive access to Novum Digital Asset Alpha's Daily Analysis is made in conjunction with Bitcoin Malaysia.
The information and thoughts laid out in this analysis are strictly for information purposes only and should not be regarded as an offer to sell or a solicitation of an offer to buy any security in any jurisdiction where such an offer or solicitation would be in violation of any local laws.
It does not constitute a recommendation or take into account the particular allocation objectives, financial conditions, or needs of specific individuals.
For more information about Novum Digital Asset Alpha, please click on the image below: