Wishing you a whimsical Wednesday! As we head into the midweek, markets have headed off for happy hour and staged a pullback. 
In brief (TL:DR)
U.S. stocks took a breather from their relentless ascent as the S&P 500 (-0.48%), tech-heavy Nasdaq Composite (-0.21%) and blue-chip Dow Jones Industrial Average (-0.56%) all down as investors weighed prospects of reopening the global economy against soaring coronavirus infections.
Asian stocks opened mostly lower this morning, taking their cue from Wall Street.
U.S. 10-year Treasuries rose as yield fell sharply to 0.860% from 0.906% as investor risk appetite turned sour (bond yields typically fall when Treasury prices rise).
The dollar fell as the U.S. Federal Reserve hinted that more monetary policy moves were likely.
Oil edged lower with December contracts for WTI Crude Oil (Nymex) (-0.48%) at US$41.23 from US$41.39 as traders come to grip with soaring rates of coronavirus infections in the United States.
Gold slipped lower as December contracts for Gold (Comex) (-0.24%) fell to US$1,880.60 from US$1,888.60.
Bitcoin (+5.17%) rose despite the fall in other markets, pushing past US$17,000 and surging to US$17,585.00 from US$16,700 as outflows from exchanges continued to lead inflows (outflows typically suggest that investors are looking to hold Bitcoin in anticipation of price increases) with investors betting on Bitcoin even as markets took a breather.
In today's issue…
A Stock Reset Everybody & Nobody Saw Coming
The Fed is Fueling a Mortgage-Backed House of Cards
Bitcoin is Soaring to a Collective Yawn of Disinterest
Market Overview
Winding into Wednesday and the markets are taking a bit of a breather because a coronavirus vaccine in the lab isn't quite the same as a needle in your arm. 
Investors are taking a welcome pause to discern if all that optimism over the resurrection of languishing stocks and sectors is warranted and whether this truly is a new dawn. 
Coronavirus cases are continuing to surge in the United States, crossing the one million mark.
And while there may not have been a one million MAGA march, there was certainly the equivalent in coronavirus terms. 
A petulant President continues to stew in the White House, refusing to let in an incoming administration and potentially throwing a spanner in any attempt to bring the pandemic under control. 
Access to crucial pandemic briefings as well as the distribution of novel coronavirus vaccines may all be stymied by a lame duck U.S. President quacking conspiracy theories and that continues to weigh on sentiment. 
Asian markets were mixed on Wednesday, with 
Tokyo's Nikkei 225 (-0.24%) and Hong Kong's Hang Seng Index (-0.09%), down marginally, while Sydney's ASX 200 (+0.28%) and Seoul's KOSPI (+0.12%) were up on promising economic data out of China.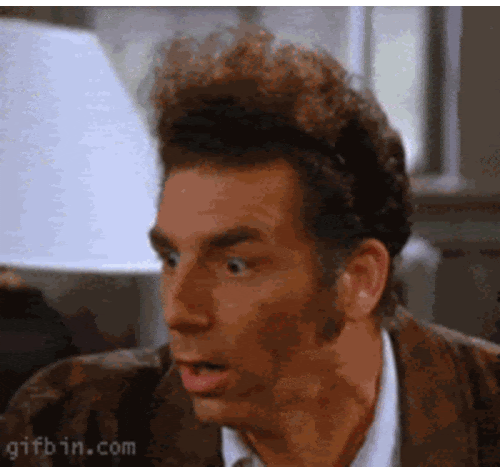 1. A Stock Reset Everybody & Nobody Saw Coming
Growth stocks have been ditched for value stocks in the most recent rally, and there are some who suggest that this rotation could be durable
Regardless of the development of a coronavirus vaccine, growth stocks have demonstrably resilient qualities that justify why investors continue to be willing to pay a premium for them
It's official, hope springs eternal.
With many analysts predicting a long drawn out economic slump because of the coronavirus, sectors most badly hit by the pandemic saw their stocks languish.
And while tech stocks soared and defied all expectations, from revenue targets to profits, stocks in the battered leisure, travel, hospitality, energy and financial sectors were beaten to a pulp.
But that has all changed now that not one, but two coronavirus candidates with efficacies in excess of 90% have been announced, and left investors wondering whether a switch in favor of unloved corners of the market has finally arrived.
The scale of the rotation into cheap "value" stocks from the more hip "growth" sectors has the most violent on record, eclipsing the turmoil of the 2008 financial crisis and even the bursting of the dotcom bubble.
But it's not as if these forgotten sectors had disappeared.
There weren't any large-scale airline bankruptcies. The oil wells are still pumping, and nobody's scuttled their fleet of cruise ships nor demolished their hotels. 
And given the economic circumstances, that in and of itself is pretty amazing.
With the end to the pandemic potentially in sight, some investors and even some analysts, are wondering if vaccines may provide the long-awaited catalyst for a durable shift into value stocks – shares of companies that are economically sensitive and as a result, most susceptible to the pandemic.
To be sure, the religion of value investing has been struggling for the better part of a decade,
Sluggish growth in the rich world and battered bond yields had forced investors into sexier stocks in growth sectors, primarily U.S. tech companies, with the five biggest component stocks of the S&P 500 all tech firms, which make up almost 20% of the entire index.
Growth stocks are still up by over a quarter this year and have climbed a whopping 225% over the past decade, according to MSCI's global index, while value stocks have shed some 7% this year and gained only 88% over that same decade.  
That disparity has seen growth stocks trade at an average price-to-earnings ratio, a common measure of how expensive a stock is, at 38 times, versus just 17 times for value stocks.
But the run-up in growth stocks has not been without reason.
For starters, most investors had expected the coronavirus pandemic to be a prolonged affair and as such, were willing to pay the premium that growth stocks were charging, given they were the only companies that were profitable and indeed, generating record returns.
But now that there is a glimmer of hope the pandemic may not be as long as anticipated, investors may scrutinize the lofty valuations in growth stocks a bit more closely, but that may not necessarily mean they will shun them altogether.
Regardless of the success of a coronavirus vaccine, growth stocks have demonstrated provable resilience, come pandemic or panic, and for that reason alone, they continue to command a premium.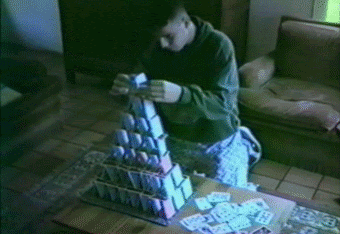 2. The Fed is Fueling a Mortgage-Backed House of Cards
The pandemic has seen U.S. unemployment rise to its highest levels in over a decade, yet not set off a wave of mortgage defaults
Low interest rates are propping up property prices and homeowners unlocking home equity are delaying a wave of defaults
A sudden rise in interest rates because of inflation could send a shockwave that may precipitate a second housing crisis
It's been well over a decade since the 2008 financial crisis and these days it's rare to hear anyone wax lyrical about the dangers of "mortgage backed securities" or "collateralized debt obligations" as financial weapons of "mass destruction."
Yet in the decade and a bit since bad mortgages led to the housing crisis that precipitated the financial crisis, some of the same irresponsible behavior of the noughties is resurfacing yet again, only this time, it's the U.S. Federal Reserve that's backstopping the profligacy.
Despite what the International Monetary Fund has termed the "worst financial conditions since the Great Depression," the S&P 500 and the Dow Jones Industrial Average have all soared to record highs.
Never mind that U.S. unemployment is at its highest in over a decade, American households appear to be in their best financial shape in decades, regardless of wealth level.
But the reason why that may be the case has more in common with what caused the last financial crisis than may be apparent.
With 30-year mortgage rates dropping to record lows during the pandemic, touching as low as 2.78% this month, according to data from Freddie Mac, more homeowners have refinanced their mortgages, allowing them to lower their monthly payments, and in many cases to tap "equity" in their homes.
With the Fed keeping rates so low, property prices have risen, allowing homeowners two bites of the cherry – refinancing their home loans allows them to reduce their mortgage payments, while rising home prices helps them to take out equity from the higher value of their homes.
But in reality, this is nothing more than cooking the books.
Because homeowners haven't necessarily "added" value to their homes, their homes are simply worth more because more money has been chasing the same number of assets – whether it's stocks or real estate, helped by low interest rates.
And homeowners aren't necessarily taking out home equity for investment in capital stock, they're often times doing it out of necessity, especially where a spouse has lost their job due to the pandemic.
At some stage, the spouse who continues to remain employed also loses their job and they can no longer make their mortgage payments, in which case they are forced to sell their home, depressing prices and possibly setting off a wave of mortgage defaults.
And if this sounds familiar to you, that's because it's happened before.
The only difference this time is that it's the Fed that's enabling mortgage-backed ground hog day, holding on to more mortgage-backed securities than at any other time in over a decade.
Right now, the Fed is sitting on over US$2 trillion of mortgage-backed securities, with central bankers repeatedly pledging to keep adding to that spreadsheet, which strongly suggests that it has no intention of hiking rates any time within the foreseeable future.
And that could be a problem.
Because the vast majority of investors would have purchased the safest mortgage-backed securities at a premium, a constant cutting of rates leaves them vulnerable to prepayment risk as homeowners refinance and pay off their existing obligations at par.
And that could start pushing investors away from highly rated mortgage-backed securities, into higher-rate securities – the riskiest segments of the market that are most vulnerable to default.
Worse still, that shift might be under the assumption that the Fed will backstop any mortgage-backed debt, should things go bad.
With U.S. home prices nearing an all time high, the Fed's focus on dealing with the worst effects of the pandemic may have come at a high price.
Although the high housing prices are a result of near-zero interest rates, problems will appear when there no longer appears to be any upside for real estate prices.
And the Fed has essentially painted itself into a corner as well – it has to keep long-term mortgage rates down to bolster household balance sheets, yet the Fed desperately wants to boost inflation beyond its 2% target – the two are mutually exclusive.
If the U.S. economy comes jumping back, longer-term Treasury yields (which help set mortgage rates) will almost certainly jump higher, but if that happens too quickly, households, especially if employment doesn't pick up as fast, will default just as speedily.
So while the Fed may have helped the economy to deal with the coronavirus crisis, it may have just precipitated another mortgage crisis.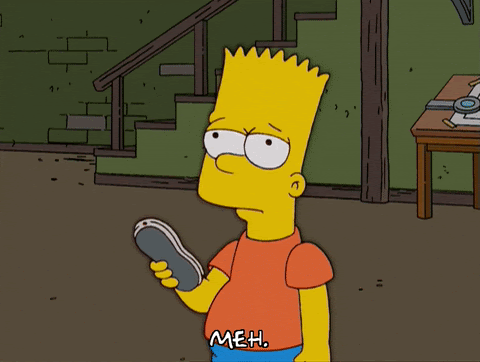 3. Bitcoin is Soaring to a Collective Yawn of Disinterest
Bitcoin has soared past US$17,000, it's highest level in almost three years
Bitcoin's ascent this time feels qualitatively different and has appeared to have happened in a hype vacuum
In the time it took you to finish reading this sentence, Bitcoin just soared by another few hundred dollars and has now breached US$17,000 for the first time in almost three years.
Just three years ago, Bitcoin's surge was the talk of Thanksgiving tables across the U.S., between mouthfuls of turkey and stuffing, yet this year, Americans would be grateful to just have their immediate family at Thanksgiving dinner.
With the coronavirus pandemic surging and the U.S. reporting its millionth infection, Bitcoin has been soaring quietly.
And despite surpassing its highest level in almost three years, Bitcoin just hasn't attracted the same level of media attention that it did back in 2017 as it marched towards US$20,000.
Part of the reason for this ambivalence of course is the lack of novelty.
It's like attending a friend's second wedding, if you're not playing with your phone, you're looking at your watch wondering when this will all be over.
The first time you watch you friend get married, it's exciting, it's new, it's fresh.
By the second or even third time, it's not uncommon to think, "Gee, I wonder how long this one will last."
But a lot has changed for Bitcoin since 2017 and arguably, the cryptocurrency sector as a whole has gone through a maturation process.
Ditching the hoodies for suits, more institutional investors have stepped forward and admitted that they have a cryptocurrency fetish.
Even listed companies like Square (+4.93%)  and MicroStrategy (+2.09%)  have thrown in some of their treasury with Bitcoin.
More importantly perhaps, Bitcoin is no longer an unknown animal, something strange and exotic, fueled only by the dreams of avarice, but more like that weird uncle at Thanksgiving who stores his own urine and is convinced the power grid causes cancer. 
Yet despite all its quirks, Bitcoin has had a stellar year.
After shedding almost a quarter of its dollar value as markets crashed in March, because of the coronavirus pandemic, Bitcoin has more than doubled since last December and many are wondering if it won't breach US$20,000 by the end of the year.
To be sure, there are plenty of reasons for Bitcoin fanatics to cheer.
PayPal (+0.17%)  has made clear that it intends to support the trading of cryptocurrencies using its platform, as well as their use in making payment.
And Facebook's (-1.42%) Libra, which for a while looked like it would be set to challenge Bitcoin's dominance, is now stuck deep inside a regulatory quagmire, its prospects of ever gaining approval by authorities darkened by the shadow of Facebook's social media empire and data monopoly.
Bitcoin's rally also appears to be, somewhat ironically, not as speculative as it was in the past.
And unlike in 2017, which saw Bitcoin rise from US$1,000 to US$19,000 in the span of a year, Bitcoin's ascent this year has been relatively glacial in comparison.
Initially, Bitcoin pulled back when both Pfizer (-3.53%) and BioNTech (-5.02%) announced a highly effective coronavirus vaccine candidate – investors sold Bitcoin as it was seen as the "safety" trade.
But more recently, a return of risk appetite has seen investors pour into Bitcoin again, betting that it will rise faster than the dollar.
And unlike any other asset class, both narratives might just be right.  
Whether Bitcoin will continue to climb is anyone's guess because it's subject to so many conflicting narratives and yet can somehow rise and fall on all of them. 
So if politics doesn't dominate the conversation this year's Thanksgiving tables (where available), perhaps discussing the merits of Bitcoin just might. 
Novum Digital Asset Alpha is a digital asset quantitative trading firm.
Exclusive access to Novum Digital Asset Alpha's Daily Analysis is made in conjunction with Bitcoin Malaysia.
The information and thoughts laid out in this analysis are strictly for information purposes only and should not be regarded as an offer to sell or a solicitation of an offer to buy any security in any jurisdiction where such an offer or solicitation would be in violation of any local laws.
It does not constitute a recommendation or take into account the particular allocation objectives, financial conditions, or needs of specific individuals.
For more information about Novum Digital Asset Alpha, please click on the image below: