I hope you're having a terrific Tuesday because the markets are having a whale of a time! 
In brief (TL:DR)
U.S. stocks surged at the start of the week as the S&P 500 (+1.16%), tech-heavy Nasdaq Composite (+0.80%) and blue-chip Dow Jones Industrial Average (+1.60%) all soared higher on news of positive results on another mRNA-based coronavirus vaccine.
Asian stocks opened higher in the morning trading session on the back of coronavirus vaccine developments.
The yield on U.S. 10-year Treasuries rose 0.906% from 0.892% as investors poured into risk assets and shunned the safety of bonds (bond yields typically rise when Treasury prices fall).
The dollar continued its slide as investors rotated out into emerging markets, commodities and risk assets.
Oil went higher with December contracts for WTI Crude Oil (Nymex) (+0.12%) at US$41.39 from US$40.47 and look set to continue rising this week on a weaker dollar and renewed prospects of a global economic recovery enabled by effective coronavirus vaccines.
Gold gave up some gains as as December contracts for Gold (Comex) (-0.24%) dipped to US$1,888.60 from US$1,893.20 held firm mainly by a weaker dollar despite an increase in risk appetite.
Bitcoin (+4.68%) ripped ahead to US$16,700 as outflows from exchanges surged ahead (outflows typically suggest that investors are looking to hold Bitcoin in anticipation of price increases) with investors increasingly bullish on Bitcoin as the prospect of a weaker dollar rises.
In today's issue…
mRNA as a Cure to the Coronavirus Pandemic?
Coronavirus Vaccine Dampens Dollar Demand
Cryptocurrencies to Calm Your Portfolio?
Market Overview
Bet you didn't expect 2020 to take a turn this way did you? 
With more twists then an 
M. Night Shyamalan movie (the goods ones, not his later stuff), 2020 has turned out to be a stellar year for a slew of assets.
You name it, and chances are the asset is probably worth more in dollar terms than it was worth in March, when markets thought that the world was coming to an end in a cough and a sneeze. 
But mRNA technology may just save the world from the devastating effects of the coronavirus pandemic and markets are cheering, with investors rotating into assets outside of the usual themes of tech stocks, gold and Treasuries. 
Heck, even Bitcoin has surged higher – which begs the question, can the cryptocurrency be both a haven asset and a speculative one? Can two competing narratives exist in the same asset all at once? 
Stay tuned…2020 is not over yet. 
Not to be left out of the party, 
Asian stocks opened higher on Tuesday, with 
Tokyo's Nikkei 225 (+0.27%), Sydney's ASX 200 (+0.43%), Seoul's KOSPI (+0.20%) and Hong Kong's Hang Seng Index (+0.86%), all up in morning trading.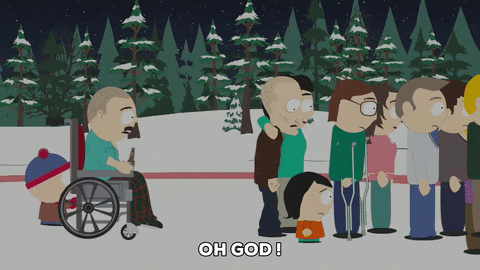 1. mRNA as a Cure to the Coronavirus Pandemic?
The experimental mRNA technology has finally passed crucial milestones with Moderna (+9.58%) being the latest firm to announce success in its coronavirus vaccine efficacy
mRNA-based vaccines are quicker to produce than traditional vaccines and could dramatically shorten the time needed to inoculate large populations and has fueled a resurgence in stocks of firms most badly hit by the pandemic
Just days after Pfizer (-3.34%) and BioNTech (-13.66%) announced the success of their coronavirus vaccine, with 93% efficacy, Moderna, one of the early pioneers in mRNA technology has announced that their vaccine candidate can achieve over 94.5% efficacy.
The news sent stock markets soaring, particularly in sectors worst hit by the pandemic.
A first analysis of data from over 30,000 volunteers showed that Moderna's vaccine prevented virtually all symptomatic cases of coronavirus and the vaccine appeared to be effective in preventing the most serious cases of infections.
While the results of both Moderna and Pfizer's coronavirus vaccine candidates are preliminary, both firms are expected to seek emergency-use authorization from the U.S. Food and Drug Administration if further study shows that their vaccines are safe.
But challenges remain in the administration of any mRNA-based coronavirus vaccine, with Pfizer and BioNTech's vaccine candidate needing special cold-chain logistics before it is administered.
Moderna's vaccine candidate is said to be stable at refrigerator temperatures for as long as 30 days, much longer than the previous estimate of 7 days and doesn't require the special facilities required for the Pfizer and BioNTech vaccine, which is why shares of the latter sank on Moderna's announcement. 
mRNA technology is designed to transform the body's own cells into vaccine making factories and once injected, are meant to instruct cells to make copies of the spike protein found in the coronavirus, stimulating the body's own production of protective antibodies.
And even better, unlike traditional vaccines which require a longer production period, vaccines made using mRNA technology are faster to produce, which should help in their distribution.
Nonetheless, investors may be getting slightly ahead of themselves by snapping up stocks in sectors such as travel, leisure and retail, as a rollout of any coronavirus vaccine is likely to be in fits and starts.
And more importantly, there is the mountain of debt facing firms most badly affected by the pandemic that will eventually need to be reckoned with.
For now though, investors are cheering what is being perceived as a shorter coronavirus winter, and while stocks are soaring based on longer-term thinking, it's just a matter of time before some pockets of astute investors notice the problems that lay in the moment.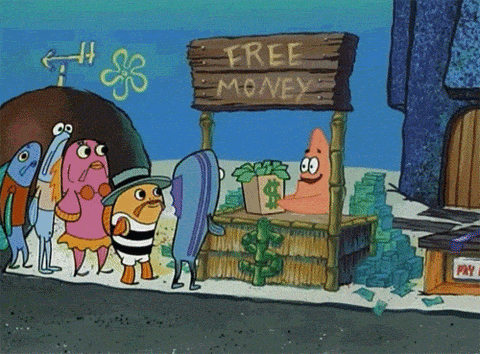 2. Coronavirus Vaccine Dampens Dollar Demand 
The dollar has repeatedly proved its value as a haven asset in times of instability, volatility and turmoil but a coronavirus vaccine that is readily distributed may see it head lower
Dollar will come under continued pressure not just from a successful vaccine for the coronavirus, but also from dovish central bank monetary policy and renewed stimulus packages
It appears that a coronavirus vaccine is not just a cure for the pandemic, but for a rising dollar as well.
As the world plunged into a global lockdown in the early days of the pandemic, demand for the dollar, from haven-seeking investors, saw its value soar against other major trading partners and emerging market currencies.
But a successful coronavirus vaccine that could be distributed widely next year looks set to curb the dollar's rise with strategists at Citigroup (+3.58%) writing in a report on Monday that they expect the dollar to drop by as much as a fifth next year.
Strategists have for months been positing that the U.S. election, coronavirus vaccine breakthroughs, or Federal Reserve policy could deal a serious blow to the dollar.
And while U.S. elections ultimately had limited impact on the dollar, thanks in large part to the avoidance of a contested election, the broad macroeconomic backdrop will be a bigger driver of the greenback sinking.
With the Fed expected to remain dovish, well into 2023, pressure on the dollar is anticipated to remain even as the global economy normalizes, with the rest of the world likely to grow at a faster rate, and investors rotating out of U.S. assets to international ones.
And if, as many expect, a fresh round of stimulus will come forth from an incoming Biden administration, inflation could see investors seeking to hedge their dollar exposure, potentially sending the greenback lower in the immediate term.
If so, dollar weakness should see a rise in the value of dollar-based commodities, particularly if the global economy shows encouraging signs of recovery, and currencies such as the Australian dollar can be expected to make a comeback, with gold and Bitcoin likely to rise as well.
As noted by Citigroup, in 2001, the catalyst that kicked off the multi-year downtrend in the greenback was China's entry into the World Trade Organization, which spurred a wave of globalization, pushing global trade volumes higher and leaving behind the closed U.S. economy that had a much lower beta to global growth.
That could change however in a Biden administration.
Biden has demonstrated a greater willingness to engage with the rest of the world and it's widely anticipated that he will lower trade barriers and seek to integrate the United States to retake its seat at the head of the global world order.
But barring another major crisis, it's expected that the dollar will tend lower throughout most of next year and the following, even as the U.S. resumes its global leadership trajectory and seeks to unwind the damage to its role in globalization from the Trump administration.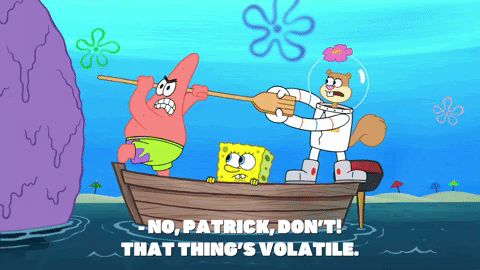 3. Cryptocurrencies to Calm Your Portfolio?
While cryptocurrencies have long been derided as being volatile, their movements opposite to stocks may make them invaluable to reduce overall portfolio swings
A basket of the top five cryptocurrencies, according to strategists, paired with stocks, could see minimum portfolio variance
It's long been chastised by critics for being volatile and essentially backed by "nothing."
Yet that "nothing" has seen Bitcoin rise by over threefold since its low in March, pulling up a slew of other cryptocurrencies in its wake. 
Although it's been a roller-coaster year for the stock market, some analysts are wondering if Bitcoin and other cryptocurrencies couldn't act as a counterbalance to portfolio volatility.
According to research firm Cornerstone Macro, estimates of volatilities and correlations among the S&P 500 and five top cryptocurrencies, including Bitcoin and Ether, show that swings in stocks can be balanced by cryptocurrencies and vice versa.
Strategists from Cornerstone Macro, including Roberto Perli and Benson Durham suggest,
"Even though cryptos remain more volatile than stocks, the so-called minimum variance portfolio – comprised of the S&P 500 and a handful of digital coins – can nonetheless reduce risk meaningfully relative to equities alone, including during the worst of 2020."
Cryptocurrencies have been the standout asset class of 2020, with increased institutional acceptance, interest from family offices and younger investors and concerns about the coronavirus pandemic's impact on the global economy as well as fiat currencies, because of stimulus flooding the monetary system.
But cryptocurrencies continue to be volatile and are still perceived as such, with challenges remaining in the purchase, storage and security of the nascent asset class.
All that may be set to change next year as online payments giant PayPal (+1.76%) is set to facilitate the sale, purchase and safekeeping of cryptocurrencies.
The payments giant will also allow users to spend cryptocurrencies with PayPal merchants, giving merchants the option to accept payment in both fiat currencies and cryptocurrencies.
And with a growing cottage industry of regulated custodians and other service providers contributing to the ecosystem, there are a growing number of gateways to add cryptocurrencies to an investor's portfolio.
According to Cornerstone Macro, one key reason why a basket of the largest cryptocurrencies can help reduce overall volatility risk is the significant variance in price moves between the cryptocurrencies themselves, making them good diversifiers.
While Bitcoin and Ether tend to track each other's price direction, they rarely mirror each other in terms of magnitude of such movements, with Bitcoin tending to move faster and to a larger extent than Ether in dollar terms. 
The correlations between Bitcoin and other cryptocurrencies is even more diverse, with some so-called altcoins moving opposite to the dollar price of Bitcoin at times.
Roberto Perli and Benson Durham add,
"Despite high volatility among cryptos, the evidence points to potential diversification benefits for a wide array of investment mandates, even during a year as tricky as 2020."
Novum Digital Asset Alpha is a digital asset quantitative trading firm.
Exclusive access to Novum Digital Asset Alpha's Daily Analysis is made in conjunction with Bitcoin Malaysia.
The information and thoughts laid out in this analysis are strictly for information purposes only and should not be regarded as an offer to sell or a solicitation of an offer to buy any security in any jurisdiction where such an offer or solicitation would be in violation of any local laws.
It does not constitute a recommendation or take into account the particular allocation objectives, financial conditions, or needs of specific individuals.
For more information about Novum Digital Asset Alpha, please click on the image below: