A Magnificent Monday to you and I hope that your week is getting off to a great start! 
In brief (TL:DR)
U.S. stocks ended last week higher as the S&P 500 (+1.36%), tech-heavy Nasdaq Composite (+1.02%) and blue-chip Dow Jones Industrial Average (+1.37%) all fed into the optimism over a coronavirus vaccine.
Asian stocks opened strongly in the morning session on Monday, fueled by positive sentiment from Wall Street.
The yield on U.S. 10-year Treasuries ended last week at 0.900% as investors poured into risk assets (yields typically rise when Treasury prices fall).
The dollar dipped in Asian trading as money flows moved into a variety of risk assets and emerging markets.
Oil ended last week flat with December contracts for WTI Crude Oil (Nymex) (+0.85%) at US$40.47 and looks set to rise this week on a weaker dollar and greater risk appetite.
Gold ended the week higher as December contracts for Gold (Comex) (+0.37%) edged up to US$1,893.20 from $1,886.20 on the back of a weaker dollar.
Bitcoin (-0.61%) slid to US$15,956 as inflows into exchanges slowed slightly (inflows typically suggest that investors are looking to sell Bitcoin in anticipation of price decreases) with investors taking advantage of the dip to buy into more Bitcoin.
In today's issue…
Investing Outside the Lines
Selling Shares in a Successful Coronavirus Vaccine?
Optimism is In the Air, So Why is Bitcoin Flatlining?
Market Overview
Welcome to the start of another week and how time flies! 
We're just weeks away from the end of 2020, a year that has been spent in the throws of the coronavirus pandemic and which shows no signs of abating in 2021. 
A coronavirus vaccine may be on the way, but it'll be some time before the global economy heads back into normal territory. 
Asian stocks started the week higher, with 
Tokyo's Nikkei 225 (+1.59%), Sydney's ASX 200 (+1.23%), Seoul's KOSPI (+1.54%) and Hong Kong's Hang Seng Index (+0.71%), all up in the morning trading session.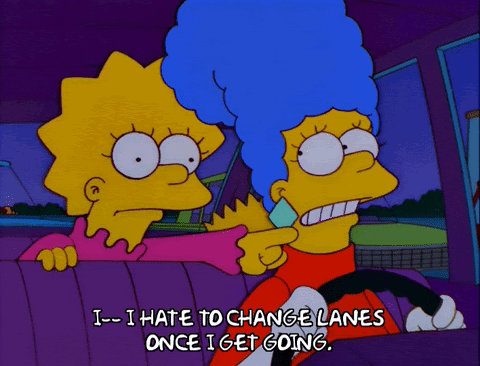 1. Investing Outside the Lines
Investors venturing further from pandemic investment themes as the prospect of a coronavirus vaccine increases
Stocks of sectors most badly hit by the pandemic have seen a resurgence, including airlines, hospitality, retail, real estate, energy and finance
Investing during the time of the pandemic has generally followed certain set themes, tech stocks, gold and Bitcoin, with perhaps a side of U.S. Treasuries with almost zero yield.
But news of a coronavirus vaccine that has up to 93% efficacy from Pfizer (+2.85%) and BioNTech (+4.30%), has seen investors move beyond the tried and tested pandemic investment themes.
Last week, stocks of United Airlines (+5.81%), Delta Airlines (+6.05%) and American Airlines (+4.26%) surged by over 15% over the past week, while International Airlines Group (-0.10%), owner of British Airways bested that feat by rising some 25% over the same period. 
Rolls Royce (+3.66%), maker of jet engines saw its shares soar by 44% over the course of the week.
Aviation has taken flight again in the stock markets, even as passengers remain very much grounded.
Airlines, along with energy, finance, real estate, hospitality and retail, were among the sectors hardest hit by the pandemic, but a potential vaccine has seen them surge from very cheap levels yet still well short of where they were trading at the start of the year.
While investors are looking beyond the pandemic, the immediate outlook appears somewhat less sanguine.  
Pfizer and BioNTech's vaccine is logistically complex and expensive to distribute, with cold-chain requirements along the entire stretch of its administration, and unlikely to reach a critical mass until well into 2021.
Meanwhile, many countries continue to face rising infections, especially as the coronavirus catches more quickly in winter conditions in the northern hemisphere.
Whether these more expansive bets don't turn out to be expensive, will depend considerably on the extent of an anticipated economic recovery next year.
But there is some hope.  
A Biden administration is likely to push through some measure of support and stimulus, and considering that the sectors affected by the pandemic are also those that provide the highest levels of employment, there's a glimmer of hope for some support.
And because the Republicans are likely to maintain their control over the Senate, the ability of the Democrat-controlled House and Presidency, limits the extent of any stimulus package, so tech stocks, Treasuries, gold and Bitcoin could be more measured in their ascent as inflation fears wane.
2. Selling Shares in a Successful Coronavirus Vaccine?
Executives at companies with leading coronavirus vaccine candidates have appeared to be surprisingly willing to dump stock of their apparently successful firms
Investors buying up shares in firms that have promising coronavirus vaccine candidates, whose executives are dumping the stock must ask themselves if they're not buying a lottery ticket off of someone else
What if you knew your company was extremely close to a world-changing, life-saving vaccine, would you hold on to the shares or sell it as it was hyped to a high?
The latter seems to be the case.
Given the novel nature of the mRNA technology which both Moderna (+1.80%) and Pfizer use in their respective coronavirus vaccines, the timing of share sales by both their executives, soon after progress was announced, leaves a somewhat unpleasant taste in the mouths of investors.
Last week, as shares in Pfizer rose some 7% on Monday, CEO Albert Bourla sold US$5.6 million worth of stock at a price just shy of the company's all-time-high.
But selling shares in a pharma company touting mRNA as the next big thing is hardly a new trick.
Earlier this year, Moderna CEO Stéphane Bancel sold US$49.8 million worth of shares, on news that the firm's mRNA coronavirus candidate was showing promise.
If Bourla and Bancel believe in their coronavirus vaccine candidates, then their moves in the stock market don't seem to suggest it.
And while both companies have seen their executives sell stock as part of pre-established stock plans under Securities and Exchange Commission rules, consider that Bourla has already dumped 62% of his entire holdings in Pfizer, in the three months since the stock plan was put in place.
Contrast the behavior of these pharma executives, who can't seem to wait to dump stock in their own companies, versus tech executives, and the difference couldn't be starker.
Whereas tech company CEOs tend to maintain dual-class share structures that afford them considerable control over their companies with greater voting rights than ordinary shares, it's clearly evident that these leaders are reluctant to sell their shares or the rights attached therefrom.
The CEOs of Pfizer and Moderna don't seem to have that same hang up, which leads one to naturally ask why that is the case.
To be sure, the business models of tech and pharma are chalk and cheese.  
And although vaccine candidates can and do often show early promise, they also just as easily become overcome by circumstance or viral mutations soon thereafter.
It's entirely possible that these pharma executives are simply making hay while the sun shines, better to take some money off the table before the jig is up.
And unlike technology, the business of developing cures and vaccines is almost like a lottery, so if someone else is willing to buy your lottery ticket off you at a decent price, the only logical thing to do is sell.
The question that investors should be asking themselves is whether their interests are aligned with that of the executives at these pharmaceutical companies, because in the latter case, it can truly be a matter of life and death.
More importantly, are investors in these companies buying a lottery ticket off someone else?
3. Optimism is In the Air, So Why is Bitcoin Flatlining?
Bitcoin is now more than ever, moving in accord with the narrative that it is the new digital gold
High profile investors touting Bitcoin's role as a store of value and as a hedge against inflation means that when markets rotate into risk, Bitcoin, just like gold, is likely to see pullbacks
It beggars belief but if the rest of the world is rejoicing at a potentially miraculous cure for the coronavirus via a vaccine, why is money pouring into seemingly every other risk asset except for Bitcoin?
Well for starters, the same sentiment that fueled Bitcoin's seemingly unimpeded ascent from March – fear – has now been replaced by optimism and given that Bitcoin has been captured by the narrative that it is a form of "haven" asset, investors betting on risk aren't buying.
And that goes some ways to explain why Bitcoin fell from US$16,500 to hover now just below US$16,000.
Helping to fuel that narrative has been a growing cadre of some of the biggest names in the financial industry who are touting Bitcoin as the new gold.
Wall Street legend Bill Miller, founder of investment manager Miller Value Partners has "strongly" recommended Bitcoin at current prices, branding it the "single best performing asset class" in the last year and projecting it to do even better over 5-year and 10-year windows.
And Miller is hardly alone.
Billionaire investor Stanly Druckenmiller has recently revealed that he too owns some Bitcoin, admitting that he's "warmed up" to the cryptocurrency as a store of value.
Speaking with 
CNBC
, Druckenmiller says,
"Bitcoin could be an asset class that has a lot of attraction as a store of value to both millennials and the new West Coast money and, as you know, they got a lot of it."
"It's been around for 13 years and with each passing day it picks up more of its stabilization as a brand."
Druckenmiller made headlines last week as a dollar bear, and expects Bitcoin to "work better" than gold, though he reveals that his holdings of gold are much larger than his holdings of the cryptocurrency.
In 2018, Druckenmiller 
commented
 that he "didn't want to own Bitcoin," but now expects it to work better than gold,
"Frankly, if the gold bet works the Bitcoin bet will probably work better because it's thinner, more illiquid and has a lot more beta to it."
But as more high profile investors turn to Bitcoin this year, touting it as the new digital gold, that means that the investment narratives that typically attach to gold will be hitched onto Bitcoin as well, regardless of the development of the Bitcoin protocol.
And while other cryptocurrency protocols like Ethereum have been developing steadily, Bitcoin's development has been relatively glacial, thanks in large part to the difficulty of achieving consensus within its development community, which is good for stability, but bad for evolving the platform.
In that sense at least, Bitcoin does live up to its reputation as being relatively stable for a cryptocurrency, which is what investors would appreciate in a store of value.
The protocol is unlikely to develop any major changes, without sparking a hard fork in the Bitcoin blockchain.
And while that may be unfortunate from a developmental perspective, it's perfect for investors looking toward a stable asset.  
Speaking with 
CNBC
, Miller sums it up as such,
"[Bitcoin has] been very volatile, but I think right now it's staying power gets better every day. I think the risks of Bitcoin going to zero are much, much lower than they've ever been before."
Novum Digital Asset Alpha is a digital asset quantitative trading firm.
Exclusive access to Novum Digital Asset Alpha's Daily Analysis is made in conjunction with Bitcoin Malaysia.
The information and thoughts laid out in this analysis are strictly for information purposes only and should not be regarded as an offer to sell or a solicitation of an offer to buy any security in any jurisdiction where such an offer or solicitation would be in violation of any local laws.
It does not constitute a recommendation or take into account the particular allocation objectives, financial conditions, or needs of specific individuals.
For more information about Novum Digital Asset Alpha, please click on the image below: