A fantastic Friday to you!  
In brief (TL:DR)
U.S. stocks caved on coronavirus concerns as the S&P 500 (-1.00%), tech-heavy Nasdaq Composite (-0.65%) and blue-chip Dow Jones Industrial Average (-1.08%) all fell, with record numbers of infections in the U.S.
Asian stocks were mostly down in the morning trading session, taking their cue from Wall Street's slump.
The yield on U.S. 10-year Treasuries was steady at 0.880% after declining 10 basis points Thursday (yields typically fall when Treasury prices rise) as investors sought safety in government bonds on concerns that the coronavirus pandemic could cripple any nascent economic recovery.
The dollar was flat, as competing narratives gripped traders, some betting on the U.S. Federal Reserve needing to intervene that would put pressure on the greenback while others bet that the dollar would be seen as a haven against the pandemic.
Oil fell with December contracts for WTI Crude Oil (Nymex) (-1.51%) at US$40.50 as coronavirus case numbers put a damper on a return of demand.
Gold inched up as December contracts for Gold (Comex) (+0.31%) pushed higher to US$1,879.20 from US$1,873.30 on coronavirus fears.
Bitcoin (+5.01%) surged to US$16,407 as inflows into exchanges fell off a cliff (inflows typically suggest that investors are looking to sell Bitcoin in anticipation of price decreases) and as investor sentiment turned sour as coronavirus case numbers soared.
In today's issue…
Markets Are Ignoring Trump at Their Own Risk
Why the Pfizer-BioNTech Coronavirus Vaccine is no Silver Bullet
Betting on Bitcoin But Vicariously
Market Overview
Over the past weekend, the impending end of the Trump regime sparked spontaneous celebrations in major cities and other urban areas across the United States.
Mask-wearing Americans were partying in the streets, but social distancing was clearly an afterthought and it'll be impossible to know how many additional cases of coronavirus were caused by the revelers. 
Amidst Trump's refusal to acknowledge his defeat at the polls, a paralyzed White House clearly has no mind space to deal with the coronavirus pandemic that is being exacerbated by winter quickly approaching. 
Asian stocks were down in the morning trading session, taking their cue from Wall Street with 
Tokyo's Nikkei 225 (-0.74%), Seoul's KOSPI (-0.50%), Sydney's ASX 200 (-0.53%) and Hong Kong's Hang Seng Index (-0.22%) all down.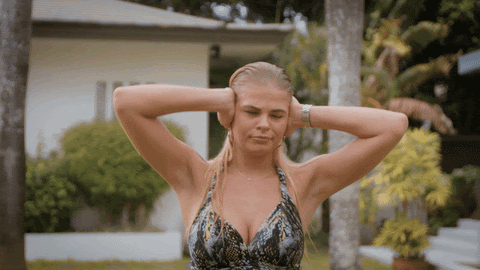 1. Markets Are Ignoring Trump at Their Own Risk
Trump may have been defeated but he's not out of the White House just yet and his ability to wreak havoc in the dying days of his administration should not be underestimated
His ego bruised, Trump may take to using his powerful executive orders for vengeance and out of spite, with the potential to upset markets until January next year
By now, no rational investor has any doubts as to who will occupy the Oval Office come January 20th, 2021 and the stock markets, which Trump has long used as a barometer of his performance, have now turned a cold shoulder towards him.
But investors should also take note that while Trump may be down, he's not out. 
And in the seventy odd days left in his presidency, he still has the power and the propensity to cause significant economic damage.
Once President-elect Joe Biden's win is certified, Trump will enter the so-called "lame duck" phase of his presidency, but as his scorched earth strategy has clearly demonstrated, his capacity for disruption and destruction should not be underestimated.
Any number of executive decisions might leave investors caught high and dry.
Trump has already ousted his defense chief and other top leadership positions at the Pentagon out of spite.
His petulance knows no boundaries and top Pentagon officials have said that his latest moves are scary because they are moves a dictator would make.
On the table are trade disputes with China and Europe and an upcoming deadline on U.S. government funding in December, all of which could dramatically affect markets if Trump continues to act out in defiance.
And just earlier this week, Secretary of State Mike Pompeo said that the Trump administration was "not finished yet" with getting tough on China.
With his ego bruised, Trump is highly unlikely to be in a conciliatory or co-operative mood and investors only need to go back to last month to see how a barrage of unilateral presidential action can upset markets.
Not too long ago, U.S. stocks slumped and Treasuries surged after Trump 
tweeted
 that he had unilaterally decided to call off trade talks with China.
Right now, trade with China appears to be the most obviously vulnerable area for global markets, not least because Trump blames the country for the coronavirus outbreak, and by extension, his electoral defeat.
And because Trump can bypass Congress and raise or lower tariffs on a variety of Chinese goods and services, markets can easily be whipsawed by the actions of a petulant president in the weeks before an adult takes the helm at Washington.
At the time of writing, Trump has just banned Americans from investing in Chinese companies that have links to the military, via executive order.
And that may just be the start. Who knows what an ego-bruised and upset president with broad executive powers could do next? Order a drone strike between Diet Cokes?
But whatever damage that Trump wreaks in the final weeks of his reality TV show presidency, that damage is likely to be short lived as President-elect Joe Biden could very easily make it his first order of business to have them unwound.
And that does go some way to explaining why volatility indicators have fallen of late, with markets thankful not necessarily that Biden is entering the White House, but that there is certainty as to who will be the next U.S. president.
The real long term damage of the Trump administration will be to America's global prestige and its democratic institutions.
And in this regard, Biden will have his work cut out for him. 
2. Why the Pfizer-BioNTech Coronavirus Vaccine is no Silver Bullet 
Coronavirus vaccine requires special cold-storage and transport which makes it virtually out of reach of developing countries
Limited shelf life after being thawed also puts pressure on existing logistic infrastructure to effectively distribute the vaccine
Guns don't kill people, bullets do.
And when it comes to the coronavirus, it's not the efficacy of the vaccine that matters, but the ability to deliver it that counts.
Just as a bullet loses speed over distance traveled, a coronavirus vaccine that can't survive the transportation phase is limited in its efficacy and that could be a big problem.
As stocks surged earlier this week on news that Pfizer (-2.52%) and BioNTech (-7.14%) had developed a coronavirus vaccine that had an efficacy of 93% in its latest large scale clinical test, few actually stopped to question what it would take to administer the vaccine.
The answer is more complicated than one would have thought.
The Pfizer-BioNTech vaccine requires a complex and costly system of deep-freeze airport warehouses and refrigerated vehicles in order to make it into a person's arm.
The vaccine is frozen at minus 70 degrees centigrade and needs to be injected within five days after thawing before it goes bad.
But wait, there's more.
That same logistical nightmare needs to be undertaken all over again to deliver the second booster shot a month later.
Because no currently used vaccine has ever been made using the messenger RNA technology deployed in Pfizer-BioNTech's vaccine, much of the infrastructure needed to administer it will have to be built from scratch.
And that includes deep-freeze production, storage and transport networks needed for the vaccine to survive, which almost all but guarantees that only a handful of rich nations can afford access to the vaccine and probably only urban populations will receive it in the initial stages.
The initial euphoria over the Pfizer-BioNTech vaccine glossed over the massive logistical hurdles needed in mass producing an expensive, unstable vaccine, that has a short shelf life and requires special cold-chain infrastructure to store and administer.
Worse still, if any part of the logistics chain needed to deliver the vaccine should fall short and go unreported, for instance improper storing temperatures, it will be harder to determine whether a lack of immunity from the coronavirus is because the Pfizer-BioNTech vaccine is losing its efficacy, or because its delivery was defective.
And developing countries may not have the resources to acquire the vaccine and even if they do, might not want to invest in the cold-chain infrastructure needed to support its distribution, choosing instead to wait for other vaccination alternatives that are more cost effective.
That could be a problem.
Because the way immunization works is that as many people as possible need to be immunized for a vaccine to be effective in containing the spread of the coronavirus.
But given the daunting requirements to roll out Pfizer-BioNTech's vaccine, markets have pulled back recently on the realization that while Pfizer-BioNTech's solution is a step in the right direction, it may not be the silver bullet that the world is looking for. 
3. Betting on Bitcoin But Vicariously
For investors wanting to get in on Bitcoin, but not wanting to stomach the volatility involved in the underlying asset, a bet on "crypto-adjacent" companies may be more desirable
Investing in the "picks and shovel" – companies that service or support the cryptocurrency sector may be a way of dipping a toe into cryptocurrencies without taking a deep dive
With Bitcoin rising by over 50% since September, interest in the cryptocurrency has reached a nadir for 2020.
But given Bitcoin's penchant for volatility, some investors are understandably wary of investing directly in the cryptocurrency.
Yet there are ways to get in on Bitcoin action, albeit vicariously.
For instance, when investors want to get exposure to oil, they may not want to buy the commodity directly, which can be volatile, instead they buy the stock of oil services companies like Haliburton (-1.90%), which provides access to the upside from a spike in oil prices, but with less volatility.
Could similar opportunities exist for Bitcoin?
One method of course is to look for "cryptocurrency stocks," or companies which are adjacent to the cryptocurrency sector, but still have other businesses that could offset a concentrated bet on cryptocurrency.
This includes companies such as graphics chip makers, that manufacture the semiconductors needed to mine cryptocurrency, and payment service providers that facilitate the purchase, sale and trade of cryptocurrencies.
Square (-2.72%) was one of the first few payment services providers to offer a way for users to buy and sell Bitcoin and has also recently announced that it has placed tens of millions of dollars of its reserves into Bitcoin, as a means of hedging against inflation in the dollar.
The firm has gained a whopping 183% to October as investors bet that Square's digital payment solutions will continue to do well even in a post-pandemic landscape.
But the 400-pound gorilla in the online payments space is still PayPal (-1.68%).
Last month, the payment services giant, with an estimated 364 million active users and which processed some US$2 billion worth of transactions in the second quarter alone, announced that it would be making cryptocurrency available on its platform in 2021.
Stock of PayPal surged overnight on the announcement and from next year, PayPal users will be able to buy, sell and use cryptocurrencies to pay for their purchases.
Even more significantly however, PayPal merchants can choose to still accept fiat currencies from customers who pay using cryptocurrencies.
Nvidia (+0.29%) makes the graphics processing units (GPUs) used in a variety of applications, including machine learning, artificial intelligence, and gaming.
But less widely known is that Nvidia GPUs were also the first pieces of hardware adapted to mine cryptocurrencies such as Bitcoin, and during the early rush to mine Bitcoin and other cryptocurrencies, some of Nvidia's top GPUs were sold out for months.
Nvidia even launched GPUs that were specifically targeted towards cryptocurrency miners at one stage before withdrawing the product.
And while Nvidia no longer publicly supports the use of its products for cryptocurrency mining, and a large proportion of cryptocurrency mining is actually achieved using Application Specific Integrated Circuits or ASIC cards, it remains one of the best equipped companies to repurpose its technology towards cryptocurrency mining should demand for such technology return.  
Finally, what would cryptocurrency be without a bit of speculation?
And that's where CME Group (-2.89%) comes in.
One of the first firms to offer Bitcoin derivative trading, through its cash-settled Bitcoin futures, open interest in Bitcoin futures has soared this year on the back of greater retail and institutional interest in cryptocurrencies.
CME Group is the laggard of the lot, and has been down some 18% to October, but should cryptocurrency derivatives catch on, it is well positioned to take advantage of the institutional flows that will inevitably head its way, as it expands its product range. 
Novum Digital Asset Alpha is a digital asset quantitative trading firm.
Exclusive access to Novum Digital Asset Alpha's Daily Analysis is made in conjunction with Bitcoin Malaysia.
The information and thoughts laid out in this analysis are strictly for information purposes only and should not be regarded as an offer to sell or a solicitation of an offer to buy any security in any jurisdiction where such an offer or solicitation would be in violation of any local laws.
It does not constitute a recommendation or take into account the particular allocation objectives, financial conditions, or needs of specific individuals.
For more information about Novum Digital Asset Alpha, please click on the image below: