Wishing you a wonderful Wednesday! 
In brief (TL:DR)
U.S. stocks retreated on Tuesday, dragged down by tech heavy indices as investors rotated into other sectors, with the S&P 500 (-0.14%) and tech-heavy Nasdaq Composite (-1.37%) all down, while the blue-chip Dow Jones Industrial Average (+0.90%) which is not as tech-centric, was up.
Asian stocks rallied in the morning trade as the prospect of a weaker dollar buoyed sentiment in emerging markets.
The yield on U.S. 10-year Treasuries ticked down to 0.970% from 0.957% (yields typically fall when Treasury prices rise) as the dollar slipped.
The dollar edged lower as risk appetite increased.
Oil moved upwards with December contracts for WTI Crude Oil (Nymex) (+0.89%) at US$41.73 from US$41.36 in the previous session on renewed optimism that a coronavirus vaccine could help fuel a global economic recovery.
Gold inched up as December contracts for Gold (Comex) (+0.12%) pushed higher to US$1,878.70 from US$1,876.40 in the previous session, as the dollar edged lower.
Bitcoin (+0.29%) recovered slightly to US$15,431 as outflows from exchanges slowed (outflows typically suggest that investors are looking to hold Bitcoin in anticipation of price increases).
In today's issue…
Asian Stocks Look Set to Boom with Dollar Weakness
Betting on Travel Stocks? Better Think Twice
The European Central Bank Likes Cryptocurrency, as Long as It's Theirs
Market Overview
The seasons appear to be changing and it's not just the weather. 
With a Biden administration coming in, just as winter is fast approaching, the mood for investors has shifted. 
A potential coronavirus vaccine has seen investors leave the "safety" of tech stocks and pour into emerging markets and other sectors which have been left behind by the pandemic. 
Investors have also gone cool on Bitcoin which has since traded flat as investors sought risk assets in other areas. 
Asian stocks surged higher in the morning trading session with 
Tokyo's Nikkei 225 (+1.49%),  Seoul's KOSPI (+1.15%), Sydney's ASX 200 (+1.59%) and Hong Kong's Hang Seng Index (+0.43%) all up sharply, fueled by the emerging market trade and a dipping dollar. 
1. Asian Stocks Look Set to Boom with Dollar Weakness
Asian stocks have galloped ahead on news of a potential new vaccine for the coronavirus with over 90% efficacy
A weaker dollar suits Asian economies well, in particular emerging market economies which may need to service debt in dollars
Even though Samuel Lee has never stepped foot into the United States of America, he has a healthy U.S. dollar account with his local bank in Hong Kong.
Across Asia, the greenback is not only seen as a haven currency in times of turmoil, it is also viewed as a mark of good husbandry of one's asset portfolio.
And many of these Asian-based dollar accounts are built from the proceeds of years of investments in American capital markets.
But those inflows to the United States may be set to change as Asian investors eye a Biden presidency as potentially weakening the dollar.
And with domestic consumption set to rise in most Asian countries, and the prospect of international travel still somewhere in the future when a coronavirus vaccine is successfully tested and delivered, some investors are wondering if their dollars wouldn't be better off invested in stock markets closer to home.
Monday's positive news of a potential coronavirus vaccine sent Asian stocks higher, while the MSCI Asia Pacific Index is at an almost 2-year high, extending gains on Tuesday as global stocks rallied.
A weaker dollar is generally seen as signaling higher risk appetite, and a positive for Asia's emerging economies, many of which rely on imports priced in dollars.
Stronger local currencies also help bolster national balance sheets and help companies in repaying dollar-denominated debt.
Boosting the attractiveness of Asian stocks is that China appears to be the frontrunner in any post-pandemic economic recovery, with its domestic consumption rising and the coronavirus largely under control.
With the dollar set to continue declining under a Biden presidency, and the prospect of extensive stimulus unlikely, as the Republicans are set to retain control of the Senate, the burden will fall to the U.S. Federal Reserve to intervene and prop up the U.S. economy using monetary policy, weighing down the dollar.
And with a Biden administration likely to take a more dovish stance towards China, as well as with the lifting of trade tariffs and an end to the damaging American-Sino trade war, Asian stocks stand to gain the most. 
So where better to spend those well-stored dollars than at home in some of the region's hottest stocks and sectors? 
2. Betting on Travel Stocks? Better Think Twice 
Despite progress on a coronavirus vaccine, expect that its rollout and administration will likely take one to two years
Stocks of airlines, hotels and other travel-related industries will need to have sufficiently large war chests to tide over the continued lean periods until a turnaround can be expected
With news that Pfizer (-1.23%) and BioNTech (+7.60%) have potentially developed a coronavirus vaccine that has an efficacy of over 90%, some investors are wondering if the languishing travel and hospitality sector is now worth a punt.
Stocks of hotels, airlines and other travel-related companies that have been battered by the global pandemic rose alongside other firms yesterday as investors bet on a coronavirus vaccine turning fortunes around for these companies.
Unfortunately, the timeline for a coronavirus vaccine's successful rollout, as well as a global vaccination program that could facilitate worldwide travel, is likely to take several more years.
Sans government intervention, many airlines and firms in the hospitality industry will likely not have sufficient resources to see the light at the end of the tunnel.
Compounding the problem, the realization that many businesses can be conducted virtually, together with the confusing array of testing and quarantine restrictions until a vaccine is widely available, mean that many don't plan to resume their regular travel routines, even when the pandemic has subsided.
According to a study by 
Inmarsat,
 as many as 83% of travelers globally are reluctant to fall back into their old travel habits and over a third will travel less often by air, which will be crippling for airlines, particularly those without domestic markets.
In a survey of some 10,000 frequent fliers, the London-based firm found that fear of infection meant that only one quarter of people in the Asia Pacific region felt confident enough to fly again within the next six months.
Companies have also slashed expense budgets, including for travel, as their revenues are battered by the pandemic.
And many firms have also found that productivity has actually increased because of the time saved from travel, raising questions of whether in-person meetings with executives crisscrossing the world is even a necessity (or environmentally friendly for that matter). 
Although corporate travelers only make up 10% of passengers, they drive between 55% and 75% of profit for some of the top airlines, because they are the most likely to purchase higher class or more expensive refundable fares.
With airlines globally letting go of hundreds of thousands of staff, losses are expected to top US$84 billion in 2020 alone, according to the International Air Transport Association, which does not foresee a recovery to pre-2019 levels until 2024.
And while leisure travel may return first, especially if a coronavirus vaccine becomes more widely available, it could well be several more years before airlines and the hospitality industry as a whole return to the halcyon pre-pandemic days.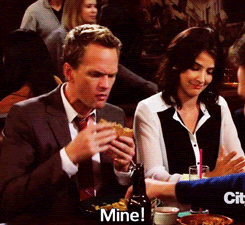 3. The European Central Bank Likes Cryptocurrency, as Long as It's Theirs
Facebook's Libra cryptocurrency continues to face stiff regulatory pushback
Central banks are never ever likely to fully embrace either private digital currencies or decentralized cryptocurrencies because of their threat to seigniorage privileges
One reason that Bitcoin's creator, Satoshi Nakamoto, may never be known is because if he, she, they or it (artificial intelligence maybe?) were ever discovered, they would never have a day of peace for the rest of their lives.
And the other reason is probably because it's easier to say sorry than it is to ask for permission as Facebook's (-2.27%) abortive Libra cryptocurrency project is finding out the hard way.
What Facebook's executives may have underestimated is that by planning to issue its own digital currency, it poses an existential threat to one of a sovereign's key privileges – to print its own money and enjoy seigniorage.
Redesigned earlier this year, Libra was scaled back in an attempt to overcome regulatory and political resistance and Libra 2.0 is far less ambitious than its original purport, yet somehow, it's still finding almost no official support.
In a 
speech
 last week, Fabio Panetta, a senior executive at the European Central Bank ("ECB") made clear why regulators are still uncomfortable with the idea of a big tech firm like Facebook moving into the world of payments through its new "stablecoin."
Intended to minimize the volatility that cryptocurrencies are notorious for, stablecoins are pegged to reserves of fiat currencies held at commercial banks, against which these digital currencies can ultimately be exchanged for.
If Bretton-Woods created the "gold standard," think of stablecoins as creating the "fiat standard."
Initially designed to fill the gap between speculative cryptocurrencies such as Bitcoin and dollar-backed stablecoins, Libra was positioned as an alternative to the U.S. dollar, able to be used by anyone to transfer money (for instance via WhatsApp, which is owned by Facebook) or to buy products online without needing a bank account or a credit card.
But in April, amidst a flurry of backlash from regulators, Libra was dramatically scaled back, with individual stablecoins to be launched, each backed by a different national currency, instead of a single Libra backed by a basket of both government debt and fiat currencies.
Unfortunately, Libra's modifications did little to impress ECB executives like Panetta, who is responsible for payments and who warned of the "host of risks (stablecoins) can pose to our social and economic life."
According to Panetta, data-driven models dominated by large American tech companies "could pose a risk of misuse of personal information for commercial or other purposes, which could jeopardize privacy and competition and harm vulnerable groups."
By essentially outsourcing part of the European payment system to a foreign company, Panetta argues that a stablecoin "could raise potential issues of traceability in the fight against money laundering, terrorist financing and tax evasion."
But perhaps most telling is Panetta's concern that stablecoins would "threaten financial stability and monetary sovereignty."
And it is this last point that perhaps executives at Facebook may have overlooked – the ability of governments and central banks to earn seigniorage – or the difference between the face value of money and what it costs to produce (print) it. 
Instead, central banks like the ECB have decided that instead of letting companies like Facebook dominate the development of a new generation of money, it would prefer instead to launch its own digital currency, as China has already piloted.
A recent study by the Bank for International Settlements, a clearing bank for central banks, found that as many as 80% of central banks are examining the possibility of launching their own central bank-issued digital currencies.
The ECB is currently seeking public consultation on the proposed move and will decide whether or not to go ahead in 2021. 
Novum Digital Asset Alpha is a digital asset quantitative trading firm.
Exclusive access to Novum Digital Asset Alpha's Daily Analysis is made in conjunction with Bitcoin Malaysia.
The information and thoughts laid out in this analysis are strictly for information purposes only and should not be regarded as an offer to sell or a solicitation of an offer to buy any security in any jurisdiction where such an offer or solicitation would be in violation of any local laws.
It does not constitute a recommendation or take into account the particular allocation objectives, financial conditions, or needs of specific individuals.
For more information about Novum Digital Asset Alpha, please click on the image below: