Terrific Tuesday to you! 
Waking up to a potential new president in the United States, the world woke up to a possible coronavirus vaccine as well!   
In brief (TL:DR)
U.S. stocks closed higher Monday as Joseph Biden was projected by major media channels as the next U.S. president with the S&P 500 (+1.17%), blue-chip Dow Jones Industrial Average (+2.95%) and tech-heavy Nasdaq Composite (+0.04%) all up.
Asian stocks rallied in the morning trade thanks to positive news about a potential coronavirus vaccine with over 90% efficacy in a late stage trial.
The yield on U.S. 10-year Treasuries remained flat at about 0.820% (yields typically rise when Treasury prices fall) as investors poured into risk assets.
The dollar extended declines as investors bet on emerging markets, buoyed by optimism over a potential coronavirus vaccine.
Oil spiked with December contracts for WTI Crude Oil (Nymex) (+3.23%) at US$38.34 from US$37.14 in the previous session as investors turned bullish on the global economy with the prospect of a potential coronavirus vaccine candidate.
Gold edged up as December contracts for Gold (Comex) (+0.23%) pulled higher to US$1,956.20 from US$1,951.70 in the previous session, on the back of a weaker dollar, but investors shunned the "safe haven" asset in favor of risk.
Bitcoin (+3.87%) recovered slightly out of the weekend to US$15,459 as inflows to exchanges were higher (inflows typically suggest that investors are looking to sell Bitcoin in anticipation of price decreases).
In today's issue…
Pfizer's Pandemic Preventer Proves 90% Effective
What does a Biden Presidency Have in Store for Stocks?
Bitcoin Baulks at US$16,000 Barrier
Market Overview
A Biden presidency and a coronavirus vaccine? 
Has Christmas come early this year? 
Against all the odds and statistical and historical probability, it Pfizer 
(+7.69%)
 and BioNTech 
(+13.91%) 
have reported that a late stage coronavirus vaccine study has demonstrated 93% efficacy in patients with no known side effects for now. 
But while the news is promising, investors may also want to be cautious that it's still early days in the fight to develop a coronavirus vaccine, but given the high rate of efficacy, the odds are better than ever. 
Asian stocks roared ahead with 
Tokyo's Nikkei 225 (+2.02%),  Seoul's KOSPI (+1.72%), Sydney's ASX 200 (+1.80%) and Hong Kong's Hang Seng Index (+0.07%) all significantly higher in the morning trading session as the prospect of the global economy reopening fueled sentiment.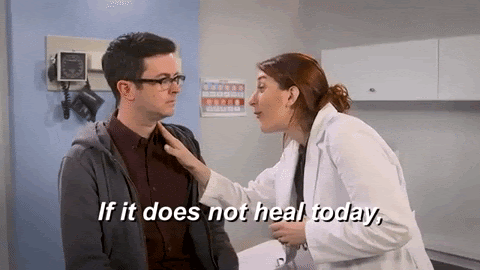 1. Pfizer's Pandemic Preventer Proves 90% Effective
Pfizer and BioNTech demonstrate over 90% efficacy in late stage coronavirus vaccine trial
Stocks surged higher on potential for vaccine to aid in the reopening of economies, more testing is needed, but scientists believe that vaccine is on the way
There can be miracles, when you believe, as a vaccine developed by Pfizer (+7.69%) and German partner BioNTech (+13.91%) proved better than expected at protecting people from the coronavirus in a pivotal study – a huge leap for a vaccine to combat the global pandemic.
In a clinical trial of 94 subjects who were infected by the coronavirus and developed one symptom, the Pfizer-BioNTech vaccine proved 93% effective.
So far at least the vaccine appears to produce no side effects and while the test is positive, it is incomplete, but brings a coronavirus vaccine one step closer to widespread use.
Shares of Pfizer rose as much as 15% at one point but closed just below 8% higher and the news fueled a global rally in stocks that saw US$1.8 trillion added to the value of the MSCI All Country World Index.
Previous vaccine candidates were found to have an efficacy in the range of 60% to 70%, with the Pfizer-BioNTech vaccine candidate surpassing all expectations.
However, the data doesn't show how well the Pfizer-BioNTech vaccine candidate works in the elderly, a key demographic who is particularly vulnerable to complications from a coronavirus infection.
And it's not clear if the vaccine prevents severe cases of the disease, as the test was not conducted on such patients.
Pfizer-BioNTech's vaccine candidate uses mRNA technology, which programs a cell to produce its own antibodies to the coronavirus and bodes well for Moderna (+7.30%) which uses similar technology in its race to find a vaccine candidate.
Unlike Moderna, Pfizer-BioNTech did not receive any government funding under the Trump administration's "Operation Warp Speed" in the search for a coronavirus vaccine, but BioNTECH did receive US$445 million from the German government.
The next two months will be used to determine how safe the Pfizer-BioNTech vaccine candidate is and if provided with emergency approval from the relevant authorities, will shift the focus to the production, administration and distribution of the vaccine.
Pfizer and BioNTech have a US$2 billion deal to supply 100 million does to the United States, with an option for 500 million more. 
2. What does a Biden Presidency Have in Store for Stocks?
Biden presidency likely to have limited impact stocks in the immediate term, unless rollback of Trump's 2017 tax cuts is successful as well as a proposed capital gains tax
Already high valuations for stocks, particularly tech stocks mean that the upside for markets remains limited regardless of what Biden does
Historically, already bullish markets tend to stay that way even after a presidential election, at least for a while.
Since the turn of the millennium, every time the S&P 500 was higher heading into Election Day, markets faired well from then till Inauguration Day.
And the first years of presidential terms have also seen average gains in stocks of 18.6% since 1986.
Even if there is the expected political gridlock, as it appears increasingly likely there will be, with Republicans tipped to retain control of the Senate, investors can take comfort that the steady hand of U.S. Federal Reserve Chairman Jerome Powell will remain at the central bank until 2022.
The Fed has proved instrumental in preventing stocks from collapsing and after Election Day, reaffirmed that it has no plans to turn off the money taps any time soon.
And the possibility of a federal stimulus package for the economy also exists, albeit somewhat watered down, as both Democrats and Republicans hunker down for a bitter fight over the content and color of any such package.
But the Biden administration will also be inheriting equity markets that have been bubbling up sky-high valuations over the past year and a coronavirus pandemic that has all but decimated the economy.
Couple that with significant political pressure on Biden to at least dismantle some of Trump's signature policies which helped keep markets aloft, and investors may be in for some surprises next year.
And some of Biden's comments may also want to give stock investors some food for thought, with Biden saying at the last presidential debate,
"Where I come from, people don't live off of the stock market. That the stock market is booming is his (Donald Trump) only measure of what's happening."
And while it's possible to dismiss Biden's debate arguments as part of the political process, there is some actual pressure at least within the Democratic party to translate that into action, especially when it comes to tax policy.
According to Vice President Elect Kamala Harris, a Biden administration would, from the very beginning, take aim at the 2017 Tax Cuts and Jobs Act, which despite its name, was Trump's biggest gift to investors and not workers.
Trump's signature 2017 tax cuts saw profits for S&P 500 companies surge by more than 20% in the three consecutive quarters following, a rate not seen since after the 2008 financial crisis, as earnings for large public companies rose to new records.
But Biden won't necessarily be able to take down Trump's tax cuts so easily, especially if Congress is split and Republicans continue to hold the Senate.
Biden has pledged to raise corporate taxes to 28% from 21% currently, as well as a long-term capital gains tax for high earners, both of which would act as a drag on stocks.
The Biden administration will also have to grapple with the fact that stocks are now historically expensive, with the S&P 500 now at valuations double the usual point in an election cycle and some 36 times profits.
In the past, where stock price multiples were near that level, annual gains in the following decade were a subpar 5%, meaning that Biden may inherit a sluggish stock market regardless of what he does, with tax hikes only making things worse.
Ultimately, how markets do, is more a function of what's happening already than who's in the White House. 
3. Bitcoin Baulks at US$16,000 Barrier
Bitcoin wavers below US$16,000 as news of a coronavirus vaccine has seen investors exit the Bitcoin "safety" trade
Pullback in Bitcoin's price proves yet again how trading volatility in Bitcoin is probably more profitable than taking directional bets
Stocks are surging, investors are cheering, but Bitcoin investors have been left wondering why they've been left out of the risk-on party.
With news of a large-scale coronavirus vaccine test delivering the most promising results yet, Bitcoin investors are wondering why the world's favorite cryptocurrency hasn't been able to breach US$16,000 even as stocks have surged higher.
Part of the reason is that while some investors see Bitcoin as a risk asset, many others see it (somewhat ironically) as a means to hedge against risk.
And the increasing number of institutional investors pouring into Bitcoin as a hedge against dollar depreciation has only supported the view that Bitcoin is a "safety" asset.
In the earlier part of this year, billionaire hedge fund investor Paul Tudor Jones revealed that he had as much as 3% of his assets in Bitcoin as a hedge against dollar depreciation.
While two listed U.S. companies, Square (-7.07%) and MicroStrategy (-0.33%), both revealed that they had allocated millions into Bitcoin, to diversify out of dollars.
Bitcoin has soared some 40% since September, but much of that has been fueled by uncertainty surrounding elections, concerns over political unrest following its aftermath and worries about the coronavirus pandemic. 
To draw a comparison, gold has also slipped from its all-time highs, marked earlier this year, when uncertainty was at its highest.
Now that a coronavirus vaccine may be in the offing, some investors at least, are unwinding their Bitcoin positions, and relatively rapidly as well.
But that short-term pullback is unlikely to last.
For starters, many investors are anticipating a fresh round of fiscal stimulus relatively soon and the Fed has also made clear it intends to continue to support the economy through monetary policy, both of which will put pressure on the dollar and help gold and Bitcoin.
Add to that increasing institutional interest and participation in the cryptocurrency space and that's helped Bitcoin to remain over US$15,000. 
Novum Digital Asset Alpha is a digital asset quantitative trading firm.
Exclusive access to Novum Digital Asset Alpha's Daily Analysis is made in conjunction with Bitcoin Malaysia.
The information and thoughts laid out in this analysis are strictly for information purposes only and should not be regarded as an offer to sell or a solicitation of an offer to buy any security in any jurisdiction where such an offer or solicitation would be in violation of any local laws.
It does not constitute a recommendation or take into account the particular allocation objectives, financial conditions, or needs of specific individuals.
For more information about Novum Digital Asset Alpha, please click on the image below: