Happy Monday! 
Welcome to the start of a new week, and potentially a brand new world! 
In brief (TL:DR)
U.S. stocks are expected to open higher Monday as Joseph Biden was declared the winner of the U.S. elections.
Last Friday, when U.S. presidential election results were too close to call, the S&P 500 (-0.03%) and blue-chip Dow Jones Industrial Average (-0.24%) ended the week down while the tech-heavy Nasdaq Composite (+0.04%) was slightly higher, as investors returned to familiar themes.
Asian markets are up sharply this morning on the prospect of a Biden presidency which should see greater engagement with the region.
The yield on U.S. 10-year Treasuries remained at about 0.820% (yields typically rise when Treasury prices fall) as investors adopted a wait-and-see approach, with limited prospect of stimulus from now until January as politics in Washington enters a lame-duck session for a few months.
The dollar extended declines as investors bet on a Biden presidency pushing for greater stimulus and the Fed moving in with quantitative easing should political gridlock ensue.
Oil rebounded sharply with December contracts for WTI Crude Oil (Nymex) (+3.23%) at US$38.34 from US$37.14 in the previous session as investors bet on Biden to turnaround the American economy.
Gold rose as December contracts for Gold (Comex) (+0.23%) edged higher to US$1,956.20 from US$1,951.70 in the previous session, as investors bet on inflation to be fueled by stimulus from a Biden administration and a Democrat-controlled Congress, but was measured by a likely Republican Senate.
Bitcoin (+3.87%) recovered slightly out of the weekend to US$15,459 as inflows from exchanges slowed dramatically (inflows typically suggest that investors are looking to sell Bitcoin in anticipation of price decreases).
In today's issue…
A Return to the Politics of Normalcy in the United States of America
Betting Big on Beijing in a Biden Trade
What does a Biden Presidency Mean for Bitcoin?
Market Overview
More gripping than a Hollywood blockbuster, America has delivered to the rest of the world a movie script that even the likes of Steven Spielberg could not have dreamt up. 
In a nail-biting finish, the Associated Press has now projected that Joseph R. Biden Junior has won the 2020 U.S. Presidential Election, beating incumbent Donald J. Trump with enough electoral college votes to take him over the top.
As Trump chopped up the greens at his golf course in Sterling, Virginia, quietly fuming over the loss, his legal team continued to make unsubstantiated claims of electoral fraud, even as top advisors are expressing doubt if any legal challenge would make any difference. 
World leaders were quick to cozy up to President-Elect Biden and offer their congratulations. 
Now that the reality TV show that was the Trump administration has been cancelled for another season, investors are rejoicing in a return to normalcy in political discourse. 
Asian stocks opened up sharply this week with 
Tokyo's Nikkei 225 (+2.02%),  Seoul's KOSPI (+1.72%), Sydney's ASX 200 (+1.80%) and Hong Kong's Hang Seng Index (+0.07%) all up on expectations that a Biden presidency would see greater engagement with China and the region. 
1. A Return to the Politics of Normalcy in the United States of America
A Democratic presidency and Congress will likely be tempered by a Republican-controlled Senate, ensuring minimal change in existing investment themes
Expect tech stocks, gold and Bitcoin to continue doing well until major shake-ups or clearer policy directions emerge in 2021
"That's not presidential behavior," was the oft heard refrain during the almost four years of the Trump administration.
And as U.S. President Donald Trump refuses to concede to U.S. President-Elect Joseph R. Biden Junior, he ends his four years in the White House in very much the same way that he started them, unpresidential.
The swift outpouring of congratulatory messages from overseas leaders to Biden, suggest that the world as whole, has heaved a collective sigh of relief.
And now that the reality TV show that is the Trump presidency is finally over, the economy can finally focus on what matters most, recovery and a return to predictability.
Although the administration may change at the White House, two powerful forces continue to persist – the U.S. Federal Reserve and the pandemic.
Since there's a chance that Congress will continue to be divided, with Republicans controlling the Senate and the Democrats holding the helm in the House, Biden's ability to push through legislation like higher corporate taxes won't be a given.
With runoffs for the Senate seats in Georgia, a Republican-controlled Senate can block many of Biden's proposed changes, particularly with regards to green energy and corporate taxes.
And more importantly, investors may need to invest under the assumption that there won't be the massive fiscal-stimulus package that was anticipated had a "blue wave" swept the Democrats to power in the Senate, the House, and the White House.
Typically bond yields rise when investors expect a boost in economic growth and future inflation – the type of conditions that might result from Congress passing a more generous pandemic relief package.
Instead, because it's entirely possible that the Senate will continue to remain in Republican hands, investors will need to gird themselves for more of the same under a Biden administration – low yields, low rates, and an economy that will face a long, uneven recovery from the pandemic.
Which is why existing themes have continued to persist.
While stocks in general have risen, technology stocks continued to trounce the rest, with the technology sector of the S&P 500 notching up almost 10% last week, it's best showing since April.
From now until January, when it becomes clearer who will control the Senate, investors should expect more of the same and allocate portfolios as political discourse in the United States returns to some semblance of normalcy.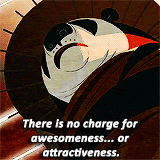 2. Betting Big on Beijing in a Biden Trade
Chinese renminbi trade was extremely volatile right up till the end of last week when it wasn't clear if Trump would retain the White House
Renminbi will continue to do well in a Biden administration and also as China shifts towards domestic consumption
The Chinese renminbi has been a hot proxy bet for investors taking a position on U.S. elections and a historic rally in the yuan has boosted its value against the dollar by over 7% from its low in May.
Betting that a Biden presidency would be far less hawkish on trade relations with China, reducing tariff pressures on exports, traders poured into the yuan, with the less heavily regulated offshore yuan climbing 1.5% last week, its biggest rally in a year.
And now that Biden is set to occupy the White House come January, even more upside may remain for bets on the yuan.
With vows to heal both at home and abroad, Biden is likely to take a far less aggressive stance on trade than his predecessor, with many analysts at large banks expecting that the yuan, which has risen some 5% this year versus the dollar, to move even higher by year end.
But it's more than just the end of the Trump presidency that's buoying the yuan – China's own domestic economy continues to recover faster than the rest of the world, and its previously prodigious savers are now converting to a domestic consumer-based economy faster than anyone had anticipated.
The pandemic and inability to travel abroad have seen Chinese savers become consumers almost overnight, fueling demand for domestic travel, products and services at a pace that would not otherwise have been witnessed under non-pandemic circumstances.
And that has also seen an inflow of overseas investment as well, with foreign ownership of onshore Chinese bonds hitting a record high, with the yuan seeing its biggest one-day jump in 15 years in October.
With the People's Bank of China appearing to be more relaxed about the yuan's appreciation, particularly because of a shift in focus to increasing the yuan's international use and boosting domestic demand, the Chinese currency can be expected to continue delivering returns.
And while Beijing used to fret over the full convertibility of the yuan because of the risk of capital flight, that more Chinese are either returning home or staying home, has meant that the impetus to offshore capital has reduced somewhat.  
3. What does a Biden Presidency Mean for Bitcoin?
Biden presidency expected to have limited impact on Bitcoin, since the pandemic and the Fed will still have outsized influence on the direction of the cryptocurrency's dollar price
Possibility that greater financial regulation may impede financial institutional take up of cryptocurrencies, but a Republican-held Senate may slow the progress of such regulation and the Biden administration may have other legislative priorities outside of cryptocurrencies
While stocks rallied on a Biden presidency, Bitcoin has remained relatively flat, trading down from almost hitting US$16,000, and traders are scratching their heads wondering why the world's biggest cryptocurrency has been left out of the Biden party.
One reason is that there's still a distinct possibility Republicans will continue to control the powerful Senate, which will act as a significant block to any massive stimulus package that Democrats may propose.
Stimulus would increase the prospect of inflation and put pressure on the dollar, which feeds well into the Bitcoin narrative.
But as senate seats in Georgia head towards a January runoff, and with all signs suggesting that the Republicans will continue to control the Senate, the prospect of a multi-trillion-dollar stimulus package out of Congress becomes less likely.
A Biden presidency is also expected to bring heightened regulation, particularly for banks and financial services, but not all at once.  
An early area of focus is likely to be the Consumer Financial Protection Bureau, with the Biden administration likely to ramp up enforcement activities, particularly for payday lenders and debt collectors, which is unlikely to affect Bitcoin and cryptocurrencies in the immediate future.
But as Biden won't be able to put a mark on other financial regulations for a while, with U.S. Federal Reserve Chairman Jerome Powell's term only expiring in February 2022, Bitcoin investors can expect more of the same for now.
Banks and other financial institutions which have just started poking around cryptocurrencies and other digital assets may also pullback on further exploration of the space until Biden's views on the nascent sector become clearer.
While cryptocurrencies are a potential new revenue source for financial institutions, Biden may want to pre-empt the sort of speculative behavior that fueled the 2008 financial crisis by nipping speculation in the sector early and putting restrictions or regulations on the space.
The coronavirus pandemic has also dampened demand for capital flight from China, as more and more Chinese have found themselves homebound and rediscovering the splendor of the Middle Kingdom.
As more Chinese return home or remain at home, assets being siphoned off to other countries either using Bitcoin or dollar-backed stablecoins has ebbed.
But many of these factors have merely paused Bitcoin's remarkable ascent, rather than fueled a reversal and there are still reasons why Bitcoin is poised to head higher.
Chief among which is the likelihood that continued political gridlock, in the form of a failure to pass substantial fiscal stimulus in the U.S., could see the burden fall on the Fed to boost the economy, driving the dollar lower, and buoying Bitcoin's price. 
Novum Digital Asset Alpha is a digital asset quantitative trading firm.
Exclusive access to Novum Digital Asset Alpha's Daily Analysis is made in conjunction with Bitcoin Malaysia.
The information and thoughts laid out in this analysis are strictly for information purposes only and should not be regarded as an offer to sell or a solicitation of an offer to buy any security in any jurisdiction where such an offer or solicitation would be in violation of any local laws.
It does not constitute a recommendation or take into account the particular allocation objectives, financial conditions, or needs of specific individuals.
For more information about Novum Digital Asset Alpha, please click on the image below: