I hope you're having a wonderful weekend! 
In brief (TL:DR)
The rally in U.S. stocks took a pause as the S&P 500 (-0.03%) and blue-chip Dow Jones Industrial Average (-0.24%) ended the week down while the tech-heavy Nasdaq Composite (+0.04%) was slightly higher as investors returned to familiar themes of betting on tech stocks and other defensive plays. 
With little clarity on who won the U.S. presidential election, expect Asian markets to open mixed and for trading to be choppy in the early part of the week. 
The yield on U.S. 10-year Treasuries surged higher to 0.815% from 0.775% the day before (yields typically rise when Treasury prices fall) on hints by the U.S. Federal Reserve that another round of bond purchases may be in the offing. 
The dollar slipped on expectations of a fresh round of stimulus once the dust settles from U.S. elections and continued dovish Fed policy. 
Oil continued to slide with December contracts for WTI Crude Oil (Nymex) (-4.25%) at US$37.14 from US$38.09 in the previous session. 
Gold rose as December contracts for Gold (Comex) (+0.25%) edged higher to US$1,951.70 from US$1,942.30 in the previous session, as political certainty surrounding the outcome of elections in the U.S. saw investors looking for safe havens.  
Bitcoin (-1.59%) pulled back slightly to US$15,495 from US$15,873 going into the weekend as outflows from exchanges continued to outpace inflows (outflows typically suggest that investors are looking to shore up Bitcoin stocks in anticipation of price increases). 
In today's issue…
American Democracy is Bruised But Not Battered
Intel May be an Intelligent Bet
Betting on Bitcoin? Keep One Eye on Ethereuem
Market Overview
While Democratic Presidential Nominee Joe Biden continues to lead in the U.S. elections, many of these contests are still too close to call and any celebrations that the Democrats are having this weekend are likely to be somewhat muted affairs. 
Asian stocks ended the week higher with 
Tokyo's Nikkei 225 (+0.91%),  Seoul's KOSPI (+0.11%), Sydney's ASX 200 (+0.82%) and Hong Kong's Hang Seng Index (+0.07%) all up on expectations that a Biden presidency would see greater engagement with China and the region.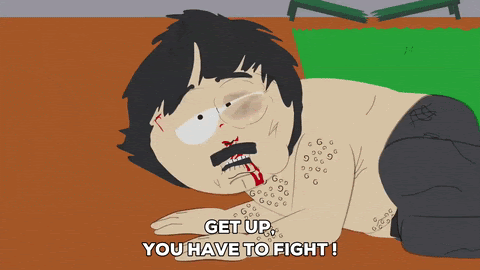 1. American Democracy is Bruised But Not Battered
Although the Trump administration has been and continues to be, damaging to the democratic institutions built by the United States, the 2020 election has demonstrated that Americans are more than willing to rescue their democracy when needed
A simultaneous rejection of the politics of Trump was accompanied by a rejection of the politics of the extreme left wing factions of the Democratic party, a return to centrist politics will be beneficial for the business environment and globalization
It's been said that it takes a lifetime to build a reputation, but a single day to ruin it.
Nowhere has this been on more public display than the four years of the Trump administration.
Having spent many years living in the United States, I have no doubt that America and Americans will work through and the country as a whole will come out stronger.
Yes, the damage to democracy's global prestige is real, but America's ideals of freedom and its institutions will ultimately prevail, to quote soon-to-be President Elect Joe Biden, "democracy is messy."
It is.
America is so much more than a country, it's the embodiment of democratic ideals which people all around the world, whether they live under oppression or ignorance, at a conscious or sub-conscious level, aspire to.
How do I know? Because it was demonstrated at the ballot box.
If nothing else, this election showed that contrary to the 2016 election, Americans do care about their democracy.
They'll stand in line for days at the polls if they have to, because, and as clearly shown from the tight races run in Georgia, Pennsylvania and Nevada, when the future of democracy hangs in the balance, Americans can and will act.
Ignore the Trump administration's futile attempts to try and lawyer their way to a win in these elections and it can be seen that in the many ballots voting for Biden, were also down-ballot votes for Republican candidates in state legislatures and in the House of Representatives.
That says that Americans are tired of the politics of extremism, both left and right and would like for their country to move back to the centrist peace that is profitable for all.
And that's why the American economy will recover.
Once the litigation is safely put away, and the threat of Trump has been extinguished once and for all, American politics can hopefully move back to the support of business and the betterment of lives.
That a minimum wage and healthcare benefits for workers in that most left-leaning of states, California, was roundly rejected at the polls, suggests that Americans don't necessarily want a socialist state, nor one with an unbridled free market either.
Americans want their democracy back and democracy demands checks and balances.
That means no Democratic "blue wave," nor a Republican "red tide."
That means a rejection of excessive regulation and taxes that stymie commerce and American entrepreneurship, but no free hand to the free markets to destroy our natural resources either.
Yes, Trump undermining the values of democracy hurts, but America will get over that as well.
What many people all over the world do not realize, is that democracy is, and will always be, a work-in-progress.
You don't "win" democracy and get to rest on its laurels. 
Like a marriage, democracy is something that you have to keep working at, and Americans have demonstrated that they're willing to put in the work.
And that should be the takeaway for investors – Americans are ready to put in the work.
A Biden presidency and a Republican senate, with a diminished Democratic minority in Congress is the politics of business.
Crippling corporate taxes and profligate government spending are both an unlikely outcome under these political conditions and investors in American stocks and businesses should breathe a deep sigh of relief.
Democracy is messy, now it's time to cleanup.
2. Intel May be an Intelligent Bet
Intel (-0.63%) lags its competitors in stock price but is uniquely positioned to stage a "do over" and reconfigure its manufacturing base of operations
Intel's stock is cheaper than its competitors despite being the largest American chipmaker by revenue
There was a time when "Made in the U.S.A." was more common than "Made in China."
Soon after the Second World War, the industrial capacity of most of the industrialized world was a smoldering heap of rubble.
The industrial stock of post-war Japan and Germany could barely manufacture a toothpick, let alone a Toyota.
But in the decades after the war, Germany and Japan rebuilt and more importantly, China and Taiwan became major players in the manufacture of semiconductors.
And during that time, the likes of AMD (+3.47%), Nvidia (+2.84%) and other major chipmakers outsourced their manufacturing offshore, boosting profitability, while focusing on what they were best at, design and the protection of their valuable intellectual property.
But one stalwart which literally put the "silicon" in "Silicon Valley," was Intel.
Even though Intel has 10 manufacturing bases, 4 of those are still located within the United States.
But that move to onshore production meant that mistakes in the manufacturing processes would be borne by Intel, as opposed to a contract manufacturer.
So when Intel's plants stumbled for the second time in a row to make the circuitry that underlies a new generation of central processing units or CPUs, it was time for introspection, to see if the old ways were necessarily the best.
Intel is now seriously considering how it will make its chips that hit the market from 2023 onwards and all options are open, making them in-house, using a new approach, or taking a hybrid approach that would farm out some processes while keeping others.
Given the evolving global manufacturing landscape and the glaring weaknesses in the highly optimized global supply chain exposed by the coronavirus pandemic, Intel is in a uniquely advantageous position to approach the problem.
While the share price of Intel's competitors have soared, with many of them moving manufacturing offshore decades ago, Intel has languished, unable to solve some of its manufacturing processes that would go into economically building the circuitry that goes into its CPUs.
But the chipmaker remains America's largest by revenue, dwarfing the likes of Nvidia and AMD and despite its latest stumbles, will unlikely affect Intel's sales for years, given the long development cycles of the industry.
Intel has also indicated that it expects to report record sales and near-record earnings per share for 2020, boosted by a pandemic-driven surge in technology spending.
Once the dust settles on U.S. elections, Intel remains in an enviable position in that it can take Washington's cue on where it could potentially base its manufacturing.
A more insular America and the maintenance of Trump's 2017 corporate tax cuts may allow Intel to base manufacturing closer to home, whereas Biden's re-engagement with China may make it more cost effective to offshore production.
And given that Intel is relatively cheap compared to its competitors, investors may be getting to participate in Intel's nimbleness at a discount.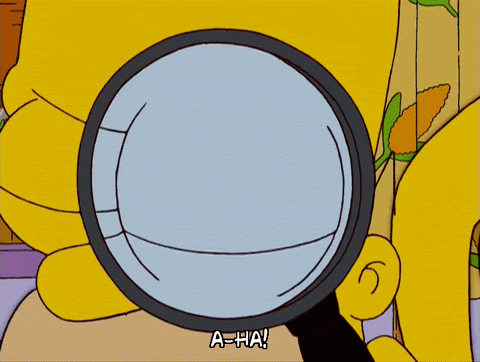 3. Betting on Bitcoin? Keep One Eye on Ethereuem
Bitcoin's rise has overshadowed Ethereum, the world's second largest cryptocurrency by market cap, despite the latter having a wider range of applications and use cases
The impending launch of Ethereum 2.0 which will facilitate greater transaction speeds and capacity has the potential to dramatically boost the price of Ether, while supporting new applications on the Ethereum blockchain
While Bitcoin has been making headlines, closing in on US$16,000 and hitting its highest level since January 2018, the world's second largest cryptocurrency by market cap has been quietly on the rise as well.
Often moving in lockstep, large gains in Bitcoin are typically followed by more measured returns in Ether.
But the rise of decentralized finance or DeFi has acted as a catalyst in Ethereum's rise, both as a blockchain protocol and as a cryptocurrency.
With the use of Ethereum's blockchain soaring because of demand from both Ethereum-based stablecoins such as Tether and USDC, as well as DeFi projects, demand for Ether, as well as gas fees (transaction fees collected by Ethereum miners) has also increased.
Although Bitcoin has hogged the limelight as a store of value and as a potential hedge against inflation and political instability, its widespread use is stymied by a lack of progress in making major changes to the Bitcoin blockchain.
Even what would appear to be small issues like expanding the block size is bitterly contested among the Bitcoin development community and ultimately saw a hard fork in the creation of Bitcoin Cash.
Because ideology runs so strong in Bitcoin, it's meant that Bitcoin has been relatively stable, which is good for those buying Bitcoin to hold. 
But it also means that Bitcoin hasn't been able to grow in terms of the applications that it can support, so much so that in order to take advantage of developments in the DeFi space, investors have had to resort to so-called "wrapped Bitcoin" or Bitcoin that is modified so that it can be transacted on the Ethereum blockchain.
It's estimated that some 0.4% of the total amount of Bitcoin in circulation is now in the form of wrapped Bitcoin, a figure that continues to grow as more DeFi applications are developed.
And there are other reasons to bet on Ethereum's bullishness as well, not least of which is the impending announcement of Ethereum 2.0.
Ethereum 2.0 has the potential to dramatically increase the transaction speeds and network capacity for Ether, taking it one step closer to being a replacement for payment services and potentially powering the next DeFi cycle by reducing network congestion and cutting transaction fees.
Transaction fees continue to be the bugbear of Ethereum, because it costs developers too much money to experiment on the blockchain with their decentralized applications.
More importantly, since Ethereum 2.0 supports staking, allowing users to allocate up to 32 Ether in exchange for rewards, it could also potentially decrease the circulating supply of Ether across cryptocurrency exchanges, which may result in a price spike in the immediate term. 
Either ways, it's worth paying attention to what's happening in the Ethereum space. 
Novum Digital Asset Alpha is a digital asset quantitative trading firm.
Exclusive access to Novum Digital Asset Alpha's Daily Analysis is made in conjunction with Bitcoin Malaysia.
The information and thoughts laid out in this analysis are strictly for information purposes only and should not be regarded as an offer to sell or a solicitation of an offer to buy any security in any jurisdiction where such an offer or solicitation would be in violation of any local laws.
It does not constitute a recommendation or take into account the particular allocation objectives, financial conditions, or needs of specific individuals.
For more information about Novum Digital Asset Alpha, please click on the image below: