It's turning out to be a Terrific Thursday for markets as I hope it continues to be for you! 
In brief (TL:DR)
U.S. stocks continued their advance as the S&P 500 (+2.20%), blue-chip Dow Jones Industrial Average (+1.34%) and the tech-heavy Nasdaq Composite (+3.85%) were all higher, despite uncertain U.S. election results.
Asian stocks opened stronger as it appears that neither the Republicans nor the Democrats had resounding victories in U.S. elections, helping to preserve the balance of power.
The yield on U.S. 10-year Treasuries fell to 0.750% from 0.881% (yields typically fall when Treasury prices rise) as investors reverted back to familiar themes and bet on Treasuries and tech.
The dollar slid on increased risk taking and optimism that a fresh stimulus package albeit less generous than if the Democrats had taken the Senate, would ensue.
Oil dipped with December contracts for WTI Crude Oil (Nymex) (-1.05%) at US$38.74 from US$39.15, as prospects of expansive stimulus were tempered by a likely Republican majority in the Senate being held.
Gold rose as December contracts for Gold (Comex) (+0.67%) edged up to US$1,908.90 from US$1,896.20 in the previous session, as investors bet on rising inflation on the back of low interest rates and a fresh round of stimulus.
Bitcoin (+1.60%) surged higher to US$14,111 from US$13,888 as it hit its highest level since January 2018 and as outflows from exchanges outpaced inflows (outflows typically suggest that investors are looking to shore up Bitcoin stocks in anticipation of price increases).
In today's issue…
Markets Rally on Diminishing Risk of Tax Hikes
Don't Bet Against Tech
Big Bets on Bitcoin & Biden
Market Overview
For now, investors can breathe a collectively sigh of relief. 
Democrats haven't had the "blue wave" that they had hoped for, meaning that proposed rollbacks of Trump-era tax cuts seems unlikely. 
And the Republicans, for now, appear to be holding to their Senate majority.
What happens in the race for the White House then becomes less significant, because either ways, political gridlock, which is what investors are used to, will prevail in Washington. 
And in the morning trading session, Asian markets responded strong to those assumptions with Tokyo's Nikkei 225 (+0.99%),  Seoul's KOSPI (+1.56%), Sydney's ASX 200 (+1.21%) and Hong Kong's Hang Seng Index (+2.38%) all up.
1. Markets Rally on Diminishing Risk of Tax Hikes
Republicans are largely expected to maintain their control over the Senate, which will make it extremely difficult for Democrats to roll back Trump's 2017 corporate tax cuts
Anticipated Democratic clean sweep failed to materialize and investors are bullish on maintaining the status quo for corporate taxes, which plays well for stocks
While it's looking increasingly likely that Democratic Presidential contender Joe Biden will win the White House, don't count those electoral college votes until they're, well, counted.
But while the drama over the White House is capturing everyone's attention, markets have been rallying because the bigger risk, that a Biden administration would usher in rising corporate taxes, is now less assured, because Republicans look to maintain their razor thin Senate majority.
And because any proposed tax hike will need to pass through the Senate, investors and markets breathed a collective sigh of relief.
For many, whoever takes the White House now is just gravy.
For markets, the true battle lay in the legislature and the risk that a so-called "blue wave" would sweep over the Senate failed to materialize.
The better-than-expected showing for Trump also meant that Democrats who were looking to flip at least three seats in the Senate were always going to be a day late and a dollar short.
A split legislature is seen as a godsend for markets because it makes it unlikely that Trump's 2017 corporate tax cuts, an important driver to stock gains, are rolled back, as Biden has pledged to do.
And while the failure by the Democrats to make a clean sweep of Congress does pare back bets that traders made on massive fiscal stimulus, some aid remains likely this year.
What politics has done however is put the ball squarely in the U.S. Federal Reserve's court, to pump money into an economy that has been throttled by the pandemic.
For now, whoever occupies the White House is more a matter of politics than profits.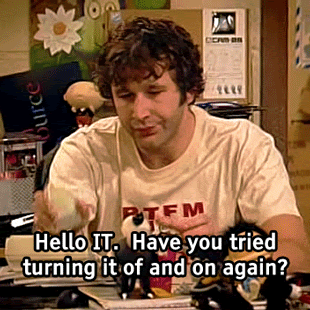 2. Don't Bet Against Tech
Tech companies continue to soar as it becomes clearer that the forecast "blue wave" failed to materialize and Republicans appear likely to hold onto their Senate majority
Unraveling Trump's 2017 corporate tax cuts is now increasingly unlikely and will help the tech sector which benefits the most from tax cuts.
While the ballots are still being counted to figure out who has won the White House, one clear victor is emerging – tech stocks.
And with the Republicans likely to hold onto their majority in the Senate, tech can breathe a sigh of relief.
While tech companies tend to be populated with hoodie-wearing, Democratic-leaning libertarians, their business models and interests are better served by Republicans and their tax cuts. 
Which is why Democrats with a diminished majority in Congress and a Republican Senate should help to keep things humming along for tech – there'll be less progress on moves to break-up big technology companies, pursue anti-trust measures or roll back Trump's 2017 tax cuts, which benefit tech companies the most.
Despite the sector's increasingly lofty valuations, the stocks of Apple (+4.08%), Microsoft (+4.82%), Amazon (+6.32%), Facebook (+8.32%) and Google (+6.09%) all soared with ballots still being counted.
Political gridlock actually helps big technology, as politicians become mired in partisan bickering, lessening the likelihood of a capital gains tax, which would have weighed heavily on high growth sectors such as technology.
And while the tech sector will remain under scrutiny from both sides of the political divide, a gridlocked government would make it almost impossible to legislate to disrupt the dominance of big tech companies.
Finally, political paralysis puts pressure on the U.S. Federal Reserve to intervene, and almost as if on cue, the yield on the U.S. 10-year Treasury Bill fell, on expectations that interest rates will stay lower for longer.
In many ways, a Biden presidency, a Democratic Congress and a Republican Senate is more or less status quo, which is why investors have simply reverted to trading existing themes and big tech firms have proved to be well placed to benefit from these circumstances.
Consistently solid profit growth and fat balance sheets have turned tech companies into safe haven plays. 
3. Big Bets on Bitcoin & Biden
While election results are still being counted in the U.S., uncertainty fuels the Bitcoin narrative as a hedge against a variety of scenarios, chaos in a contested election, or the absence of a peaceful transition of power
Bitcoin is also fueled by the prospect of fresh stimulus, or in the absence thereof, more quantitative easing by the U.S. Federal Reserve or rate cuts
The stores are boarded up and the streets of America's major cities are looking like a scene from The Purge: Election Year.
Looters have pillaged every available store that has not been defended with arms, while roving bands of Trump supporters, armed to the teeth, terrorize the remaining non-aligned population.
Once-prized dollar bills are now used as wallpaper and as kindling to light fires, reminiscent of the German Papiermark, the worthless currency that was circulated during Germany's failed Weimar Republic period.
The air, now fouled with the thick acrid smoke of tire fires and burned flesh, smells of death and destruction. 
The only currency that can be used to buy fuel oil and water is Bitcoin, updated using what's left of America's internet infrastructure, but largely working off radio waves which continue to function to update the blockchain.
And while this dystopian version of America exists (for now) only somewhere between The Purge and Mad Max, it's also helping at least to contribute to some of the bullishness in Bitcoin.
One of the things which doesn't favor Bitcoin is certainty.
Certainty in elections, certainty in legislation.
And with political gridlock almost guaranteed, regardless of who wins the White House, Bitcoin has been on a tear.
Shooting past US$14,000, Bitcoin rallied by over 4% at one point to its highest level since January 2018.
The rise took along Ether as well but has otherwise left other cryptocurrencies out of the party. 
And with investors remaining on edge, political uncertainty feeds well into Bitcoin's narrative, but more importantly, the higher odds of legislative logjams mean that the U.S. Federal Reserve will need to step in to shore up the economy, further fueling the narrative that Bitcoin and cryptocurrencies are a means with which to hedge against inflation.
Bitcoin has soared this year, doubling as more traditional financial firms express greater interest in the cryptocurrency.
Digital payment service provider PayPal (+8.05%), with its 364 million-strong user base, sent Bitcoin over US$13,000 last month as it announced that starting next year it would enable users to buy, sell and trade Bitcoin and other cryptocurrencies and facilitate their use for payment to merchants, who need not accept cryptocurrencies but can choose to accept fiat currencies instead. 
And as Biden increasingly looks likely to take the White House, bets are being raised on both Biden and Bitcoin. 
Novum Digital Asset Alpha is a digital asset quantitative trading firm.
Exclusive access to Novum Digital Asset Alpha's Daily Analysis is made in conjunction with Bitcoin Malaysia.
The information and thoughts laid out in this analysis are strictly for information purposes only and should not be regarded as an offer to sell or a solicitation of an offer to buy any security in any jurisdiction where such an offer or solicitation would be in violation of any local laws.
It does not constitute a recommendation or take into account the particular allocation objectives, financial conditions, or needs of specific individuals.
For more information about Novum Digital Asset Alpha, please click on the image below: