I hope you're having a tremendous turn to your week as markets appear to be headed the same way, buoyed by assumptions that the U.S. will have clear winners and losers at the end of elections.
In brief (TL:DR)
U.S. stocks rebounded strongly at the start of the week with the S&P 500 (+1.23%), blue-chip Dow Jones Industrial Average (+1.60%) and the tech-heavy Nasdaq Composite (+0.42%) all up ahead of U.S. elections.
Asian stocks opened sharply higher in response to Wall Street's bet that Democratic presidential candidate Joe Biden should have a clear victory at the polls.
Demand for U.S. 10-year Treasuries rose on uncertainty as yields declined to 0.840% from 0.879% (yields typically fall when Treasury prices rise) as some investors grew concerned over an uncertain election result.
The dollar traded near a one-month high on uncertainty surrounding U.S. elections.
Oil slumped was flat with December contracts for WTI Crude Oil (Nymex) (-0.27%) at US$36.71 from US$36.81, clawing back deeper losses on signals that Russia, a key oil producer and OPEC ally, is in talks to possibly postpone the group's planned output hike in January.
Gold edged up slightly as December contracts for Gold (Comex) (+0.04%) rose to US$1,893.30 from US$1,892.50 in the previous session, as caution saw some investors seeking refuge in bullion.
Bitcoin (-1.98%) pulled back to US$13,521 from US$13,794 as outflows from exchanges slowed, and traders sold profitable positions (outflows typically suggest that investors are looking to shore up Bitcoin stocks in anticipation of price increases) on assumption that U.S. elections will produce a clear victor and uncertainty be diminished.
In today's issue…
Protecting Your Portfolio Against Market Threats
Hairy Crabs & The Chinese Consumer
Chinese Cryptocurrency Continues Circulating
Market Overview
Can you smell the pumpkin spice everything? Or is that the smell of chaos in the aftermath of contentious U.S. elections. 
Every single poll is predicting a resounding victory for Democratic presidential nominee Joe Biden ahead of U.S. elections, as well as taking the Senate and the House for a Democratic clean sweep of power in Washington. 
And that certainty is what is fueling a resurgence in stocks while pushing down other doomsday type assets such as Bitcoin and commodities. 
But polls can and have been wrong. 
Granted Biden is not Hillary Clinton. 
In 2016, many Democrats stayed away from polls because they were not inspired to vote for Hillary, whom many perceived as being another establishment figure. 
But America has had four years of Donald Trump. 
And while he may have been an unknown entity before 2016, Americans have now had the full experience of the Trump presidency – it's what's fueling record early turnout to vote and what could tip elections in favor of Biden. 
If so, Asia seems to be betting on it with 
Tokyo's Nikkei 225 (+1.39%),  Seoul's KOSPI (+1.48%), Sydney's ASX 200 (+1.65%) and Hong Kong's Hang Send Index (+1.46%) all up.
1. Protecting Your Portfolio Against Market Threats
Retail investors are using a variety of tools to insulate their investment portfolios against market shocks, including cashing out profitable positions, betting on Bitcoin and holding on to cash
Depending on when one constructed one's portfolio and the assets contained inside, doing nothing may also be a plan because hype and hysteria, as well as short term volatility do little to shore up fundamentals in portfolio allocation processes
Uncertainty.
Some of us handle it better than others. Entrepreneurs feed off of it, gamblers are addicted to the high caused by it, but investment portfolios are more often than not, battered by it.
The continued spread of the coronavirus, the health of the global economy and a fractious U.S. election are just a handful of the threats facing investors.
And with so many threats to portfolio values in a time of heightened uncertainty, what are investors doing to cope?
Bitcoin, the fear index and stuffing their mattresses with cash in some cases are just a few of the assets that retail investors are piling into as they confront the triple threat of coronavirus, elections and the economy.
Although stocks hit all time highs in recent months, jitters are clearly setting in, with the worst weekly decline since March happening just this past week.
Some retail investors have already unwound positions in stocks, especially the more speculative ones such as Apple (-0.08%) and Tesla (+3.21%), with many locking in profits and holding on to dry powder until the dust settles from U.S. elections.
Yet other investors have bet on an exchange traded note that tracks the VIX, the Chicago Board of Trade's volatility index.
By measuring swings in the stock market, the VIX, better known as the "fear index," tends to rise during times of political and financial stress, which the world increasingly appears to be headed into.
Some retail investors have also decided to short companies which they believe will suffer the most in the event of a fresh wave of lockdowns in the U.S., in particular airlines, casinos and cinema chains, betting that a Democratic clean sweep in Washington would see fresh pandemic restrictions imposed to curb the spread of the coronavirus.
Still others are just holding on to cold hard cash, waiting for opportunities after the elections and when a clearer outline on America's economic and pandemic path is drawn.
And of course there's cryptocurrencies such as Bitcoin which has experienced a meteoric rise this year from its low in March.
Investors are betting that whoever is in charge in Washington, will still have to roll out a substantial stimulus package, which should play out well for dollar-denominated assets such as Bitcoin and fuel the cryptocurrency's inflation-driven narrative.
Finally, there are some investors who are just holding on to their current positions and praying for dear life – not exactly strategic, but not exactly without method either.
Consider that stocks can travel in one of three directions – up, down or remain unchanged.
Depending on when an investor built up their portfolio, interim shocks such as elections or the coronavirus may not be sufficient to dramatically rock their portfolio value.
And depending on the sort of assets that are baked into a portfolio, different factors can affect how that portfolio ultimately turns out.
Regardless, even choosing to do nothing may be a plan, but in the words of heavyweight boxing champion Mike Tyson,  
"Everybody has a plan until they get punched in the face." 
Now if only there was more room in the mattress for cash. 
2. Hairy Crabs & The Chinese Consumer
Coronavirus pandemic has meant that more Chinese than ever before are exploring their own country, driving up domestic demand for local goods and services and propping up key local brands
Chinese consumption patterns could change indelibly, especially since Beijing is pushing towards self-sufficiency and encouraging domestic consumption
To say that China is a vast country is an understatement.
From the windswept steppes of Inner Mongolia to the fertile breadbasket of the North China Plain, the Chinese landscape is as vast and varied as its people are numerous.
Yet for all of its diverse landscapes, the Chinese have always aspired to travel abroad, with the perception that somehow the "beyond" is better than the "be here and now." 
Bringing home the latest designer goods from Paris and Milan has been a virtual rite of passage for the legions of Chinese nouveau riche in their comically mismatched pieces from French and Italian fashion houses.
But the coronavirus pandemic may have changed Chinse consumption patterns and possibly for the longer term.
Even as China's economic growth slows, the legions of wealthy Chinese who haven't been able to jet off to Paris or Milan are now treating themselves to home-grown luxuries, from hairy crabs to locally designed handbags.
Compared to a year ago, prices for hairy crabs, a delicacy that is only available for a few weeks in autumn, have doubled.
While luxury brands that have a strong Chinese presence have been doing brisk sales, with LVMH (+0.83%), owner of Louis Vuitton, as well Kering (+1.64%) which owns brands such as Gucci and Bottega Venetta, all seeing double-digit sales growth in China in the second quarter.
Meanwhile duty-free stores on the resort island of Hainan recorded a 167% jump in sales during the "Golden Week" holiday in China in October.
But what is perhaps more significant is that as Chinese get a taste for the splendor of their own country, they will get a taste for its own wares as well.
In the past, Chinese brands were shunned as being of inferior quality and design, but that has changed, with many Chinese prizing Huawei phones even over Apple's iPhone.
Chinese fashion brands such as Meters/bonwe have now become the leading casualwear apparel company and Anta Sports (+0.40%) has taken on cult status even internationally.
And powering that domestic demand, platforms such as Alibaba Group (+2.02%) and JD.com (+0.98%) have provided an integrated shopping experience that the Chinse know and love.
Whereas Chinese consumers were once seen travelling the globe to spend their hard-earned yuan abroad, the coronavirus pandemic has forced an inward look that could dramatically alter the Chinese economy for decades to come.
With almost 1.4 billion consumers, China has the potential to create its own self-perpetuating, self-powering, local economy as has been the stated goal of the Chinese Communist Party, in its most recent plenum and 5-year plan.
And that will mean that Chinese companies that cater specifically to the Chinese market, have the potential to be far more resilient to external shocks than their foreign counterparts, including Chinese consumer brands, airlines and of course, tech companies.
For the Chinese consumer, while it may start with a taste for hairy crabs, it may very quickly evolve into an addiction for all things Chinese.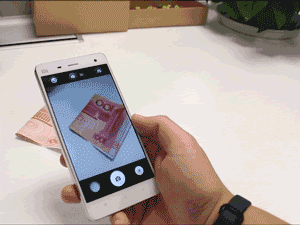 3. Chinese Cryptocurrency Continues Circulating
Successful rollout of digital yuan has now powered some 4 million transactions worth US$299 million
Beijing's holistic approach to a digital currency could provide the necessary backdrop to power its domestic fintechs like Alibaba and WeChat, as well as Ant Financial
Experience in China contrasts strongly against Europe's where scandals from the likes of Wirecard and poor customer service have slowed growth at fintechs and digital banks
What started as a US$1.5 million airdrop of digital yuan on the citizens of China's southern city of Shenzhen has very quickly evolved into some 4 million transactions so far spread across four cities selected for the Chinese digital currency rollout.  
Considering the relatively brief period of time since the airdrop, the early figures are encouraging for the People's Bank of China (PBoC), the Chinese central bank, and its digital currency.  
Speaking on the sidelines of Hong Kong Fintech Week on Monday, PBoC governor (the equivalent of the U.S. Federal Reserve's Chairman) Yi Gang, said that 4 million transactions worth some US$299 million have been made in digital yuan so far.
Yi also noted that fintech companies now have some key advantages over commercial banks, in terms of developing a customer base and managing risk, which stands in stark contrast to the handful of digital banking upstarts in Europe which have since languished against their traditional counterparts.
Key to the development of digital banks it appears is also the willingness of regulators and government to provide the necessary supporting infrastructure to make their digital business models viable.
While China has long powered ahead with digital payments using the likes of WeChat Pay and Alipay, Europe on the other hand has struggled with a heavier reliance on cash, and the billion dollar fraud perpetrated at Wirecard, which has potentially pushed back fintech development for years.
That having been said, the European Central Bank (ECB), led by cryptocurrency-friendly Christine Lagarde, has already started public surveys on an ECB digital currency, demonstrating the bank's commitment to push forward with this initiative.
The move by the ECB should be welcome, especially as China's own experience with digital payments and now a digital currency, has demonstrated how it facilitates access to financial services in remote areas, empowering microloans and mobile payments in a way that can help boost economic activity. 
But the ECB may inevitably find that a digital currency, which would inevitably provide the opportunity for central authorities to monitor the spending of individuals, may be a step too dystopian.
Yi conceded that while the coronavirus pandemic increased demand for contactless banking, it also posed challenges for central banks, to balance the safety of consumers while protecting their privacy.
And while privacy concerns can be swept by the wayside in the Middle Kingdom, the ECB may soon discover that the Europeans may be less open to such intrusion.
For now at least, the initial rollout of the digital yuan, as with so many other centrally-planned initiatives in China, has gone off without a hitch and it's only a matter of time before a digital yuan goes towards paying for everything from hairy crabs to Hermes handbags. 
Novum Digital Asset Alpha is a digital asset quantitative trading firm.
Exclusive access to Novum Digital Asset Alpha's Daily Analysis is made in conjunction with Bitcoin Malaysia.
The information and thoughts laid out in this analysis are strictly for information purposes only and should not be regarded as an offer to sell or a solicitation of an offer to buy any security in any jurisdiction where such an offer or solicitation would be in violation of any local laws.
It does not constitute a recommendation or take into account the particular allocation objectives, financial conditions, or needs of specific individuals.
For more information about Novum Digital Asset Alpha, please click on the image below: