I hope you're getting your share of candy in because investors may want to binge on sugar this weekend as the markets binge on bad news. 
In brief (TL:DR)
U.S. stocks were eviscerated on the last trading day before Halloween with the S&P 500 (-1.21%), blue-chip Dow Jones Industrial Average (-0.59%) and the tech-heavy Nasdaq Composite (-2.45%) all looking like Michael Myers took his blade to them.
Asian stocks ended last week down and look set to continue bleeding as November kicks off.
U.S. 10-year Treasuries slid further with yields rising to 0.879% from 0.834% (yields typically rise when Treasury prices fall) as investors exited positions in a range of assets.
The dollar rose slightly on risk aversity.
Oil slumped to new lows with December contracts for WTI Crude Oil (Nymex) (-1.05%) at US$35.79 from US$36.33 as markets pulled back across the board.
Gold rose on uncertainty, as December contracts for Gold (Comex) (+0.64%) edged up to US$1,879.90 from US$1,867.70 in the previous session as investors sought safety in the precious metal.
Bitcoin (+4.60%) rose sharply into the weekend settling at US$13,860 and up from US$13,544 as outflows from exchanges rose with investors taking the opportunity to bet on Bitcoin as other assets stumbled (outflows typically suggest that investors are looking to shore up Bitcoin stocks in anticipation of price increases).
In today's issue…
Apple's Value Lies in the Eyes of the Beholder
Could Asian Stocks Provide Safe Harbor from U.S. Elections?
MicroStrategy Swapped Cash for Bitcoin, Could Others Follow Suit?
Market Overview
It was the night before Halloween and all through the house, not a trader was stirring, you couldn't hear a mouse. 
As traders sat slack-jawed, staring at screens burning red, the pandemic still spreading, with morgues filling with dead. 
But the scariest part, wasn't the treats or the tricks, it was the difficulty with making, profitable stock picks. 
Because the most frightening thing, isn't a ghoul or a ghost, but the coronavirus that's spreading, that could make us all toast.
Happy Halloween everyone! 
1. Apple's Value Lies in the Eyes of the Beholder
Apple (-5.60%) falls sharply on missed expectations for iPhone sales in the third quarter
Company is no longer innovating as it once was and pricey iPhones in the midst of a global pandemic and increasingly dire economic circumstances seem out of touch with reality
As this newsletter has warned previously, the run-up in Apple's stock was hardly to be celebrated.
Years of muted industry-creating innovation, as well as its abandonment of some of its biggest advocates was always going to challenge the long-term growth prospects of the world's most valuable company by market cap.
As warned previously, Apple had ignored its biggest fan base, the legions of creative workers and design professionals who used its gorgeous Macs but were left flapping in the wind, when Apple abandoned Nvidia's (-3.76%) superior graphics card processing units with CUDA technology, in favor of AMD's (-3.50%) Radeon cards.
At a time when performance is increasingly important to creative professionals, Apple's Macs delivered subpar performance at a premium typically associated with designer fashion brands.
While the iPhone may have ushered in the smartphone industry, competitors from Huawei to Samsung (-1.25%) have all caught up, delivering better specs, technology and features, often at lower price points, such that even Apple had to play catch up by introducing a line of more budget-oriented phones.
The height of Apple's hubris perhaps was its decision to pursue making its own chips, ditching Intel (+0.39%) and licensing Arm designs that would help power its new range of Macs.
Soon thereafter, Nvidia moved to buy Arm, drawing into question whether Apple would gain any advantage at all in delving into the expensive and difficult business of chipmaking.
And when Apple followed the lead of Tesla (-5.55%) by splitting its stock to make it more affordable for retail investors, that financial chicanery brought into sharp focus that it may not be the lofty innovation-led company for which its eye-popping valuation suggested. 
It may just be another tech company.
On Friday, Apple reported iPhone sales that missed analysts' estimates and provided no forecast for the holiday quarter, which sent shares in the firm plunging. 
But the carnage may be far from over.
At a time when the world contends with greater economic uncertainty than ever, a brand new iPhone, not to mention one that can cost upwards of a thousand dollars, seems to be an extravagant purchase and even if one can afford it, slightly tone death.
With a fresh wave of lockdowns across Europe and the United States reeling from the pandemic, one of Apple's biggest marketing channels, friends showing off their new iPhone, or spotting the beautifully designed smartphones on the street has been dramatically curtailed.
Apple may yet have some tricks up its sleeve and perhaps there are tons of innovative new products hidden in its research and development department.
But its most recent behavior suggests that Apple is simply another technology company capitalizing on its brand value, while it still can.
The bigger question is how much of that brand value ought to be translated to its stock price.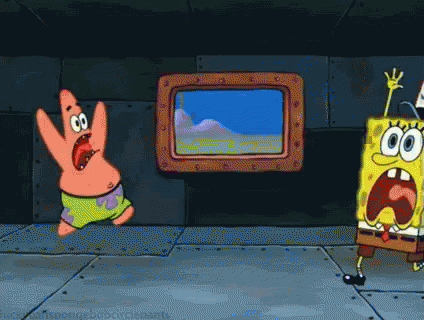 2. Could Asian Stocks Provide Safe Harbor from U.S. Elections?
Asia's relative success in curbing the spread of the coronavirus speaks well for the potential of its stock market to provide a safe space for investors, as American equities become embroiled in the inevitable chaos post elections
Asian economies have also reopened faster and more safely than those of the west, with China potentially being able to power and sustain the entire region's economies
Timothy Wang motions for the waiter to bring the bill. Sitting in the well-appointed dining room of an exclusive Michelin-starred restaurant in one of Shanghai's most ritzy districts, you'd think that China had never heard of the coronavirus pandemic.
Along Shanghai's famous Nanjing Road shopping district, chic shoppers browse the latest couture from French and Italian fashion houses, while the streets are filled with Bentleys and Benzes.
Despite being the epicenter of the pandemic, China, and indeed much of Asia, has responded relatively well to the coronavirus.
While some suggest that the experience with SARS has allowed much of Asia to be better prepared for a pandemic than the rest of the world, a small part at least has been cultural and political.
In a land where individual rights are often secondary to the common good, where mask-wearing in places like Tokyo is encouraged when one is unwell, Asia has for all intents and purposes had a much better response in handling the coronavirus pandemic than western countries.
As the United States and Europe grapple with the fallout of a deadly second wave of coronavirus infections, some analysts, suggesting a possibly fractious U.S. election fallout, are suggesting that investors may yet find safety in Asian stocks.
With much of the Asian economy open for business, and travel bubbles being considered within the Asian region, some fund managers are seeing gains for Asian companies regardless of who wins the U.S. presidential election.
This month, the MSCI Asia Pacific Index beat the MSCI All-Country World Index by the most since the 2008 financial crisis, thanks in large part to a rally in Chines tech giants Tencent (-2.31%)  and Alibaba (-3.11%) .
And while the U.S. and Europe have seen record increases in coronavirus infections, the daily new virus infections in the Asia Pacific region has fallen by about a third from a month ago, even as Asia heads into winter.
For some investors at least, Asia is increasingly appearing to be a safe haven.
Latest economic data from China shows its recovery from the pandemic slump is broadening out, with stronger growth in manufacturing and consumer spending and other industries hardest hit by the pandemic.
Whereas in the United States, much of the revival in fortunes has been driven by a handful of tech companies, the economic reversal in China has increasingly appeared broad based.
And given how China is the region's powerhouse, a legion of Chinese travelers and consumers could potentially buoy the economic fortunes of Asia, creating a self-sustaining virtuous cycle.
In particular, a Chinese economic recovery would most benefit South Korea and Taiwan, with other Asian stock markets likely to outperform as economies start to heal. 
As the rest of the world appears increasingly chaotic thanks to the pandemic, Asia may yet provide a shelter from the storm. 
3. MicroStrategy Swapped Cash for Bitcoin, Could Others Follow Suit?
MicroStrategy betting on Bitcoin for its treasury management may inspire other listed firms to consider the same, especially with yields so close to zero and cash burning a hole in the pockets of cash rich firms.
Cash-generating firms are hard pressed to find other assets to put their ample reserves into, and Bitcoin's increasing acceptance, with its deflationary properties may appear attractive to some
Cash as they say, is king.
But the king's throne may be coming under challenge at a time when yields are close to zero.
As observed by investment guru Benjamin Graham years ago, the better a company is at producing goods and services, the more likely it is to pile up more cash than it needs to sustain the business.
And that has been evidenced in the massive billions of dollars in cash reserves piled up by the likes of tech companies in the United States. 
But with great amounts of cash come great responsibility, particularly to shareholders who are increasingly expecting companies to do more with that cash than to just let it sit there.
Typically, companies sitting on large amounts of cash could consider paying out a dividend or buying back stock, but under the current economic climate, both appear to be in bad taste.
And when cash typically yielded 5% or more, whether deposited into money market funds or bonds, most shareholders and corporate executives were less bothered with treasury management than they are today.
With cash sitting in bank balances actually losing real value because of longer term inflation prospects, there is a pressure on boards to do more, and to take more risk in the process.
Take for instance MicroStrategy (+3.16%), a firm that sells technology which enables businesses to analyze internal and external data by selling software and services so cheap, that its cash keeps piling up.
Although its revenues have remained relatively flat in the past decade, from US$455 million in 2010 to US$486 million last year, MicroStrategy finished 2019 with US$566 million in cash and short-term investments, up from US$174 million a decade earlier.
So instead of sitting on its cash, MicroStrategy has been snapping up Bitcoin, some US$425 million of it and US$61 million for stock buybacks.
Even then, MicroStrategy still sits on some US$53 million in cash.
And while MicroStrategy's stock has languished for decades, its announcement in August, that it had invested in US$250 million in Bitcoin, saw the firm's stock price jump by 9% in a day.
A month later, when the company declared that it would continue to put most of its excess cash into Bitcoin, the stock rose some 23% in two days, or the most it has risen in over a decade and double its low in early March.
But while nothing much is changing in terms of MicroStrategy's business model, its stock price appreciation may be more reflective of how investors view the firm's treasury management strategy, and other firms could follow suit.
Thanks to the U.S. Federal Reserve's intervention in the economy, the U.S. money supply is soaring and by one measure, is up more than 20% this year alone, with some analysts expecting the pace of expansion to continue at a rate of 10% to 15% annually, not just in the U.S., but globally as well.
With so much liquidity flowing into markets, firms, especially those who are sitting on large cash balances, need more options outside of just money market funds and U.S. Treasuries, which are paying close to zero.
Some suggest that because Bitcoin is limited to 21 million, the cryptocurrency is never at risk of being debased the way fiat currencies such as the dollar are, and likely to hold its value better over the long run.
So far at least, MicroStrategy's bet appears to have paid off.
At this week's average price of US$13,500, MicroStrategy's Bitcoin stash is now worth some US$515 million, or about US$90 million up from when the firm bought it and its Bitcoin reserves are now equivalent to a third of its market cap.
The irony is that although many critics had argued Bitcoin could go to zero, there are some who worry that fiat currency has the potential to do so now, if inflation gets out of hand.
To be sure, even though the money supply has roughly doubled since the 2008 financial crisis, the Fed has struggled to lift inflation, undershooting its target 2% by a wide margin.
But while financial assets have soared and some items in the real economy have become more costly, other items have become cheaper or cost the same.
Regardless of one's views about inflation, the fact that there is close to zero yield on a variety of safe assets means that increasingly, many more firms sitting on large piles of cash are going to have to think long and hard whether it makes sense to keep sitting on it, especially if it costs them more in the long run to do so. 
Novum Digital Asset Alpha is a digital asset quantitative trading firm.
Exclusive access to Novum Digital Asset Alpha's Daily Analysis is made in conjunction with Bitcoin Malaysia.
The information and thoughts laid out in this analysis are strictly for information purposes only and should not be regarded as an offer to sell or a solicitation of an offer to buy any security in any jurisdiction where such an offer or solicitation would be in violation of any local laws.
It does not constitute a recommendation or take into account the particular allocation objectives, financial conditions, or needs of specific individuals.
For more information about Novum Digital Asset Alpha, please click on the image below: