Happy November! And welcome to the start of a brand new month! 
We're rounding the last two months in what has been to say the least, an interesting year and one which the world would soon rather forget. 
In brief (TL:DR)
U.S. stocks ended sharply down last week with the S&P 500 (-1.21%), blue-chip Dow Jones Industrial Average (-0.59%) and the tech-heavy Nasdaq Composite (-2.45%) all bleeding heavily and U.S. futures activity suggesting an uptick to start November to reverse last week's falls.
Asian stocks opened higher in the first trading day in November with some investors at least betting on a decisive victory for Biden at the upcoming U.S. presidential elections.
U.S. 10-year Treasuries yields fell two basis points to 0.850% from 0.879% (yields typically fall when Treasury prices rise) as investors bet on the upcoming U.S. Federal Reserve Open Market Committee Meeting committing to no new asset purchases.
The dollar edged higher on uncertainty.
Oil slumped to new lows with December contracts for WTI Crude Oil (Nymex) (-4.22%) at US$34.28 from US$35.79 as serious questions remained over a resumption of consumption and a fresh wave of lockdowns in Europe.
Gold was flat, as December contracts for Gold (Comex) (-0.26%) edged down to US$1,875.10 from US$1,879.90 in the previous session, as traders bet on a variety of scenarios ensuing from U.S. elections.
Bitcoin (+0.47%) rose slightly out of the weekend settling at US$13,794 as outflows from exchanges rose, albeit at a more measured rate (outflows typically suggest that investors are looking to shore up Bitcoin stocks in anticipation of price increases).
In today's issue…
China's 5-Year Plan to Return to Past Glories
Gold Glitters Ahead of Political Uncertainty in the U.S.
Cryptocurrency & Quantum Risk
Market Overview
That seems to be what investors are suggesting as markets in Asia opened sharply higher from their pullbacks on the last trading day in October. 
U.S. futures also revealed expectations of more positive trading conditions when American markets open later today. 
Crude oil took a beating as a fresh wave of lockdowns gripped Europe and China's manufacturing activity continued in October, with gauges beating expectations. 
Asian markets had a positive start to the week with 
Tokyo's Nikkei 225 (+1.19%),  Seoul's KOSPI (+1.04%), Sydney's ASX 200 (+0.32%) and Hong Kong's Hang Send Index (+0.86%) all up.
1. China's 5-Year Plan to Return to Past Glories
Beijing's recently unveiled 5-year plan takes a page out of history with an emphasis on self-sufficiency and innovation in key sectors such as semiconductors
To understand China's roadmap for the future requires a look into its past, with its own population sufficiently large to generate domestic demand, and the Belt & Road Initiative a resurrection of the trade routes that marked Chinese greatness in the past
For millennia Chinese civilization has been rich.
To think of China as an emerging market is to view the Middle Kingdom from the lens of the West.
And like all lenses, that perspective has a potential to distort.
In fact, throughout Chinese history, poverty has been the exception, not the norm.
When Portuguese explorers first landed in Guangzhou at the beginning of the 16th century, they were awestruck by a land that was so wealthy, it had flags made of pure silk.
And China as a manufacturing power isn't a 21st century construct, throughout the Song and Ming dynasties, China was churning out high quality porcelains and bolts of silk (both Chinese inventions), to be exported throughout much the rest of the world, hence the term "Silk Road."
Long before the West discovered paper banknotes, Chinese rulers were issuing promissory letters and now Beijing has already moved on to digital currency.
Which is why China's latest 5-year plan, is so revealing – a refocus on self-sufficiency, the importance of "scientific and technological self-reliance" and perhaps more importantly, an emphasis on a "strong domestic market."
When Admiral Cheng Ho made his voyages in the 15th century, he did so with no pursuit of colonization, but rather the pursuit of tribute and the global recognition of the superiority and self-sufficiency of the Middle Kingdom.
In a similar vein, China, with its near 1.4 billion strong domestic market, presents the greatest opportunity for companies that cater specifically to Chinese consumer tastes.
And with Beijing specifying sectors such as semiconductors as being central to the next phase of China's development, expect that firms involved in that key industry in China, to do well, including Samsung (+0.71%), which has a manufacturing base in Suzhou and Zhejiang, as well as SK Hynix, which bought Intel's (+0.39%) NAND business in China recently.
While a 5-year plan can be viewed as a "guidance" rather than a specific action plan, recent history of the Chinese Communist Party has demonstrated that when there's sufficient political will, the country finds a way.   
2. Gold Glitters Ahead of Political Uncertainty in the U.S. 
Gold curbs recent falls in Asian trading as traders bet on a variety of outcomes pending U.S. elections
Several factors could affect the price of gold post-election, with an uncertain outcome a key catalyst to bullion's price appreciation
Jimmy Nguyen remembers well the escape from Saigon (as it was then called), on an American troopship.
Even though he was only five at the time, his parents, who had served as interpreters for the American forces headquartered in Saigon, had hurried to convert everything they had into gold, in anticipation that the communist-led North Vietnamese army would eventually take the South Vietnamese capital.
"There was a rush for gold everywhere," remembers Nguyen, who now lives in San Diego, California, "I remember my parents having gold fillings, even though they had good teeth and they were sewing gold into clothing, it was so heavy."
Since ancient Mesopotamia, generations from the Inca to the Conquistadors have all prized gold for a variety of reasons.
And while the price of gold has slipped below its record highs set in August, rising political uncertainty in the United States, pending a fractious presidential election, is seeing demand for bullion surge once again.
Gold held on to gains now just hours away ahead of U.S. presidential elections.
And although Democratic candidate Joe Biden is leading incumbent Donald Trump at the polls, key swing states are still extremely close.
While prices have pulled back from records set in August, holdings in bullion-backed exchange-traded funds remain close to all-time highs, not necessarily just because of political uncertainty, but also because in a low-yield environment, the cost of holding gold, because it doesn't generate yield, diminishes.
Gold bugs should however take note of several key events after U.S. elections that could dramatically affect the price of gold.
First is the Federal Open Market Committee meeting that will occur just days after U.S. elections. It's entirely possible that election results will take several weeks to settle, in particular because of the unprecedented number of mail-in ballots, but the Fed isn't likely to make any major moves until a clear winner is called, so expect no fresh asset purchases or major policy shifts. 
Second, a clear election victory for Trump is likely to send gold lower, as that element of uncertainty is extinguished. Whereas an uncertain or marginal victory from either camp could see months of legal tussles and send gold sharply higher.
Finally, a Biden victory could see gold rise as well, as most investors expect the Democrats to push forward with new rounds of stimulus packages that are expected to weaken the dollar.
So while gold may be accepted virtually everywhere, what you can get for it will depend a lot on whether expectations of uncertainty meet with reality.
For now at least, that remains uncertain.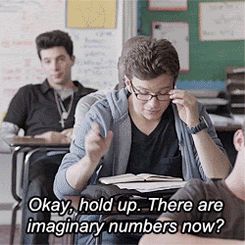 3. Cryptocurrency & Quantum Risk
Quantum computing risk to breaking the algorithms that secure blockchains such as the Bitcoin blockchain may be less than a decade away
Although access to quantum computing remains in a rarified stratosphere, proponents of decentralized cryptocurrencies reliant on the blockchain, will need to keep a keen eye on alternatives to secure hash algorithms, including quantum encryption
At their core, computers are binary in nature, the so-called "ones and zeroes" often referred to are simply numerical representations of actual electrical signals, one being "on" and zero being "off" and that's really it.
But the realization that these ones and zeroes can be expanded to represent an almost infinite number of permutations and data, has dramatically revolutionized the world we live in, where something as seemingly simple as an electrical signal (the presence or absence thereof) can be expanded to become the entire computational universe.
And until 1995, it was thought that computers couldn't exist in quantum states, a signal is either one or zero, it can't be both one 
and
 zero, at least until applied mathematician Peter Shor 
published a paper
 that changed that perception.
Shor's paper showed how quantum computers could overcome the limitation of binary calculations by processing information as qubits, quantum versions of ordinary bits that can be simultaneously "zero" and "one."
And while quantum states are notoriously vulnerable to noise, leading to loss of information, Shor came up with an error-correction technique which detects errors caused by noise and showed how quantum information could be made more robust.
Fast forward 25 years later and quantum computers are now a reality, although they are still too rudimentary to factor numbers of more than two digits. 
But it's really only a matter of time until they can, and when they do so, threaten the very foundation of internet encryption, including the backbone of cryptocurrencies.
Cryptocurrencies like Bitcoin rely on cryptographic algorithms for security, like SHA-256, part of a family of SHA-2 algorithms which were originally developed by the U.S. National Security Agency (NSA), and which secure much of the internet.
It's likely that the first quantum computers capable of breaking these standard cryptographic tools will be developed by the NSA or the Chinese government and could eventually threaten the security of cryptocurrency blockchains within a decade or less.
Part of the assumption when it came to cryptocurrencies is that the "Proof of Work" method for securing blockchains is that it would take a classical computer "impossibly long" to break the standard secure hash encryptions.
But in 2019, Google showed that its 54-qubit quantum computer could solve a problem that would take impossibly long on a classical computer – the first demonstration of quantum advantage.
The writing is on the wall for traditional encryption tools, both for cryptocurrencies and the internet.
And blockchain technology watchers are keeping a keen eye on developments to secure the blockchain, including the development of quantum encryption.
For now at least, the possibility of utilizing quantum encryption is expensively out of reach.
With the decentralized ethos of public blockchains such as Bitcoin and Ethereum not having access to the gargantuan sums required to run quantum computers, quantum encryption is still some ways away in the future.
Regardless, quantum computers and their ability to defeat the cryptographic hashes that secure blockchains is something that must be considered when it comes to cryptocurrencies. 
Novum Digital Asset Alpha is a digital asset quantitative trading firm.
Exclusive access to Novum Digital Asset Alpha's Daily Analysis is made in conjunction with Bitcoin Malaysia.
The information and thoughts laid out in this analysis are strictly for information purposes only and should not be regarded as an offer to sell or a solicitation of an offer to buy any security in any jurisdiction where such an offer or solicitation would be in violation of any local laws.
It does not constitute a recommendation or take into account the particular allocation objectives, financial conditions, or needs of specific individuals.
For more information about Novum Digital Asset Alpha, please click on the image below: