Heading into the weekend, markets in the U.S. staged a dramatic turnaround on Thursday, while Asian markets remained cautious. 
In brief (TL:DR)
U.S. stocks bounced back sharply with the S&P 500 (+1.19%), blue-chip Dow Jones Industrial Average (+0.52%) and the tech-heavy Nasdaq Composite (+1.64%) all up on Trump's comments on stimulus.
Asian stocks were mostly down in the morning trading session, as investors continued to weigh concerns over the pandemic's spread in Europe and the U.S.
U.S. 10-year Treasuries yield ticked up to 0.834% from 0.780% (yields typically rise when Treasury prices fall) as investors rotated back into stocks.
The dollar fell slightly on risk taking.
Oil rebounded from a multi-month low with December contracts for WTI Crude Oil (Nymex) (+0.44%) at US$36.33 from US$36.17 on optimism over stimulus and consumption.
Gold was flat, as December contracts for Gold (Comex) (-0.02%) edged down slightly to US$1,867.70 from US$1,868.00 in the previous session, as investors bet on stocks.
Bitcoin (+2.22%) was up alongside other risk assets to settle at US$13,544 from US$13,250 as outflows from exchanges rose with investors taking the opportunity to buy up Bitcoin (outflows typically suggest that investors are looking to shore up Bitcoin stocks in anticipation of price increases).
In today's issue…
Central Banks Sell Their Gold
Coronavirus – Same But Different
Bitcoin's Biggest Boost Came from Ethereum's DeFi
Market Overview
It is literally days till elections in the U.S. and the prospect of having a massive stimulus package being passed through both Congress and the White House, are between slim and none. 
Yet that hasn't prevented investors from remaining hopeful, as Trump hinted at plans for a large additional fiscal stimulus after the election. 
Depending on how the election goes, a lame duck legislature means that the chances of any substantive legislation being passed between now and January is in the realm of fiction. 
But investors, inundated by bad news will cling to any sliver of hope and U.S. stocks rose higher as Trump, who is trailing his Democratic rival Biden at the polls, is throwing everything and the kitchen sink at a last-ditch effort to shore up his re-election efforts. 
If so, Asian markets were not buying it, with 
Tokyo's Nikkei 225 (-0.63%), Hong Kong's Hang Seng Index (-0.49%), Seoul's KOSPI (-0.57%) and Sydney's ASX 200 (-0.10%) all down. 
1. Central Banks Sell Their Gold
Countries facing fiscal pressures have seen their central banks sell gold to shore up finances
Global central bank demand for gold is expected to increase in 2021 in light of inflation pressures 
All that glitters is not gold, at least according to some central banks.
Because for the first time in almost a decade, central banks have become net sellers of bullion.
Taking advantage of record prices for gold, there are some central banks at least, which have used the opportunity to sell. 
Net sales totaled 12.1 tons of bullion in the third quarter of 2020, compared with net purchases of 141.9 tons a year earlier, according to a report by the World Gold Council.
Selling was driven largely by Uzbekistan and Turkey, while Russia's central bank posted its first quarterly sale in 13 years.
To be sure, many of the central banks selling gold are in economies which have come under increasing strain in the past few years.
The Turkish economy had been in near freefall even before the effects of the pandemic, which have only made things worse.
And while some central banks have been selling gold, still others have been snapping it up, including the European Central Bank.
In fact, Citigroup last month predicted that central bank demand for bullion would rebound in 2021, after slowing this year from near record purchases in both 2018 and 2019.  
However, for countries which are becoming increasingly strained fiscally, gold has been a godsend.
The central banks of Turkey and Uzbekistan sold 22.3 tons and 34.9 tons of gold respectively in the third quarter, with Uzbekistan in particular diversifying its foreign reserves away from gold as the central Asian nation opens up to the world.
But the longer-term macroeconomic outlook for gold continues to be strong.
And while some central banks may be cashing out their gold reserves to cover fiscal deficits, still more are loading up on it on fears of inflation.
Given the prospect of inflation in the coming years, with the U.S. Federal Reserve seeking to allow inflation to shoot past the target 2% until the economy recovers, there is still some merit to holding on to gold as a store of value.           
2. Coronavirus – Same But Different
New coronavirus mutation originating from Spain spreading through much of Europe
Anecdotal evidence coupled with colder temperatures has increased spread of the coronavirus mutation, but little is known of its lethality
Hold fast to your face mask.
Just when you thought it was safe to head out again, the coronavirus has other plans in its quest for global domination. 
While scientists have long warned that the coronavirus would mutate, regional variations did not give rise to worsening conditions.
That may be set to change however as a coronavirus variant that was first detected in Spanish farm workers, has spread rapidly throughout much of Europe since the summer, and now accounts for the majority of cases in several countries, including over 80% in the United Kingdom.
In a research paper 
published
 yesterday, scientists, who termed the coronavirus variant 20A.EU1, have suggested that people returning from holidaying in Spain in the summer, played a key role in transmitting the new variant, as Europe comes to grip with a devastating second wave.
Scientists in Switzerland and Spain are now rushing to examine if 20A.EU1 is more deadly or more virulent than other strains.
And while all viruses develop mutations, as a result of changes in the individual sequences of their genetic code, not all mutations necessarily make the virus more deadly or virulent.
One coronavirus mutation, D614G is believed to make it more infectious, but given how little scientists know about the coronavirus in general, it's still too soon to make a determination on how mutations affect the efficacy of the virus.
Anecdotal evidence, as evidenced by the rapid spread of 20A.EU1 in recent weeks suggests that this strain may be more infectious, but only time will tell if it has become more deadly.
That it's come from Spain will no doubt draw unfortunate comparisons with the Spanish flu.
The other reason for the rapidity of what appears to be a second wave of coronavirus infections may also have to do with the falling temperatures in Europe.
It is known that colder temperatures allow for the coronavirus to live on surfaces for longer periods.
And as lockdowns were eased across much of Europe, holidaymakers coming from the warmer southern parts of the continent, may have potentially hastened the spread of the new coronavirus variant 20A.EU1, then if temperatures had been warmer up north.
With Germany and France instituting fresh lockdowns, it looks like it'll be a long winter both for the European economy and its people.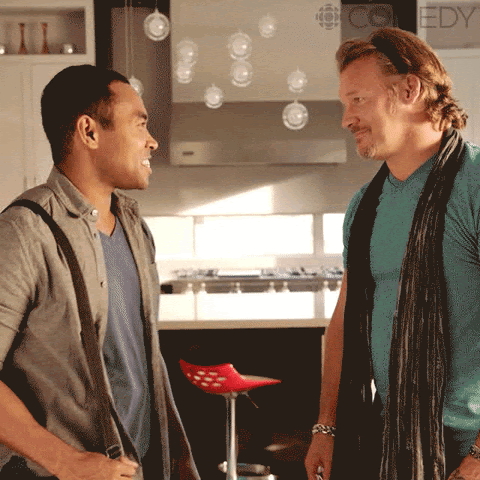 3. Bitcoin's Biggest Boost Came from Ethereum's DeFi
Popularity of "wrapped" Bitcoin or Bitcoin that has been modified to work on the Ethereum blockchain has fueled demand for Bitcoin
Longer term, Bitcoin's transactions shifting to the Ethereum blockchain may undermine incentives for Bitcoin miners to secure the Bitcoin blockchain
To call Bitcoin and Ethereum competitors is an apples to oranges sort of comparison.
Whereas Bitcoin is considered by many as the equivalent of digital gold, Ether on the other hand is likened to the digital dollar that powers the global supercomputer, the Ethereum blockchain.
Like chalk and cheese, the two cryptocurrency protocols, far from being competitors are actually complementary in their roles.
And nowhere has this been more evident than in the most recent rally of Bitcoin, powered by one of Ethereum's latest innovations, decentralized finance or DeFi.
DeFi allows users to borrow, lend and trade in a variety of digital assets without intermediaries and one of the hottest digital assets on stock has been wBTC, or Bitcoin that has been wrapped for use on the Ethereum blockchain.
Using wBTC, investors are able to loan out Bitcoin on the Ethereum blockchain using such platforms as Compound and posting dollar-based gains in excess of the 90% that Bitcoin itself has posted this year.
To get wBTC, an investor typically deposits Bitcoin with custodian BitGo, keeping them in a central depository that is then used to generate yield on DeFi platforms.
About 0.6% of all minted Bitcoin has been "wrapped" with that number growing steadily.
The result has been that demand for wBTC on DeFi platforms, and the returns generated there, have led to a higher demand for Bitcoin in general, helping to boost Bitcoin's price.
Responding to the demand, Coinbase Pro listed wBTC two weeks ago, making it more accessible to investors.
But what's sauce for the goose could in this case be poison for the gander.
Because Bitcoin miners get paid for securing transactions on the Bitcoin blockchain, if an increasing pool of Bitcoin just sits there, because it gets wrapped, with the bulk of those transactions taking place on the Ethereum blockchain, Bitcoin miners will earn lower fees in the long run, pushing them to consider a switch to supporting the Ethereum blockchain.
And there are other risks as well.
Putting all that Bitcoin in a centralized depository for wrapping makes it a prime target for hackers or nefarious actors acting from within, and regulators are unlikely to take kindly to wrapped cryptocurrency which further obfuscates its source.
For now at least, it appears that what's good for Ethereum is good for Bitcoin as well, and vice versa. 
Novum Digital Asset Alpha is a digital asset quantitative trading firm.
Exclusive access to Novum Digital Asset Alpha's Daily Analysis is made in conjunction with Bitcoin Malaysia.
The information and thoughts laid out in this analysis are strictly for information purposes only and should not be regarded as an offer to sell or a solicitation of an offer to buy any security in any jurisdiction where such an offer or solicitation would be in violation of any local laws.
It does not constitute a recommendation or take into account the particular allocation objectives, financial conditions, or needs of specific individuals.
For more information about Novum Digital Asset Alpha, please click on the image below: