Time for a terrific Thursday as I hope it's going for you! Markets took a terrible turn but there's no need to panic, yet. 
In brief (TL:DR)
U.S. stocks pulled back sharply with the S&P 500 (-3.53%), blue-chip Dow Jones Industrial Average (-3.43%) and the tech-heavy Nasdaq Composite (-3.73%) all down sharply on a resurgent coronavirus pandemic.
Asian stocks were mostly down in the morning trading session, with markets reeling from pandemic concerns.
U.S. 10-year Treasuries were flat with yields up marginally at 0.780% from 0.778% (yields typically rise when Treasury prices fall).
The dollar held its overnight advance as investors sought the greenback as a haven.
Oil pulled back sharply overnight with December contracts for WTI Crude Oil (Nymex) (+0.78%) at US$37.68 from US$37.39 as a report revealed that U.S. oil stockpiles were higher than expected and demand outlook appears weak in the foreseeable future.
Gold was flat, as December contracts for Gold (Comex) (-0.18%) edged down slightly to US$1,875.90 from US$1,879.20 in the previous session, on the back of a rising dollar.
Bitcoin (-3.42%) fell alongside other risk assets to settle at US$13,250 from US$13,720 as outflows from exchanges slowed ahead of inflows with investors looking to consolidate their Bitcoin positions (inflows typically suggest that traders are looking to sell more Bitcoin).
In today's issue…
Coronavirus Commodity Crash
Betting on a Biden Victory? Bet on a Weaker Dollar
Bitcoin Bombs Bigly
Market Overview
Wait you mean the coronavirus pandemic is still a thing? 
For months now, markets had acted (or pretended) that the coronavirus pandemic was not still rippling through much of the United States, like a dumpster fire burning in the background gets no attention until the entire block is in flames. 
Europe is having to contend with fresh lockdowns as coronavirus case numbers surge in its two largest economies of Germany and France. 
Winter isn't just coming, it's officially here in coronavirus terms. 
And although Asian countries have more or less managed to bring the pandemic to a low simmer, markets were not spared the malaise with 
Tokyo's Nikkei 225 (-0.77%), Hong Kong's Hang Seng Index (-1.69%), Seoul's KOSPI (-1.54%) and Sydney's ASX 200 (-1.37%) all down. 
1. Coronavirus Commodity Crash
Sharp sell off in commodities is sending signals that the longer term economic outlook may be poor
Fresh lockdowns in industrial and manufacturing powerhouses Germany and France are weighing on Europe's economic recovery
Like watching a car crash in slow motion, healthcare professionals closest to ground zero in the coronavirus pandemic, have long warned that the winter months would be worse.
Yet legions of maskless merrymakers, fatigued perhaps from months of lockdown and other coronavirus restrictions, went about their business, and now a feared second wave in Europe is making its presence felt.
France, Italy and Spain have already announced fresh lockdown measures, while Germany is putting in place pre-emptive controls as case numbers there have started to rise again.
The winter months which normally usher in peak flu season are providing the perfect petri dish for the pandemic to proliferate and investments tied to the global economy are set for a painful selloff.
Commodities like oil and silver which had enjoyed their moment in the summer sun are now starting to show signs of weakness as coronavirus cases surge in Europe and the United States.
A rising dollar has made matters worse for commodities (which are denominated in dollars) at a time when investors are grappling with the prospect of new lockdown measures in Europe's two largest economies Germany and France, key parts of the global manufacturing industry.
Making things worse, fresh government data released on Wednesday showed that U.S. oil stockpiles rose much more than expected last week, signaling that gasoline demand remained muted and well below the recent peak hit in August, raising concern that travel activity will slow in the colder months, especially if coronavirus case numbers keep rising.
Globally, consumers tend to spend more money and engage with businesses when they move around, so weaker fuel demand, especially in the United States, suggests more trouble ahead for the global economic recovery.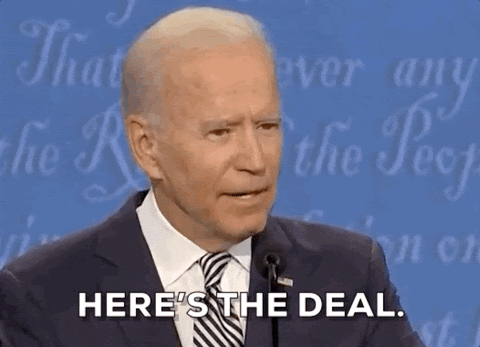 2. Betting on a Biden Victory? Bet on a Weaker Dollar
A Biden win of the White House and a Democratic sweep of Congress could see fresh stimulus that may weigh on the dollar
Increased taxes coupled with stimulus measures may see a shift into emerging markets and risk assets that would drag the dollar further
While U.S. President Donald Trump has long prescribed a weaker dollar to provide U.S. exporters and manufacturers a boost, if Democratic Presidential Candidate Joe Biden sweeps to office in November, he may be the one to reap the benefit of a weaker dollar.
On average, the dollar has been stronger during the Trump administration than under his predecessors, according to data from the U.S. Federal Reserve.
Following the 2008 financial crisis, the U.S. economic expansion, which was the longest on record until the pandemic, and took unemployment to a half-century low, was stronger than recoveries in other major industrialized nations.
Unlike in Europe and Japan, the Fed was able to briefly raise interest rates away from zero, providing an appealing premium for investors which inevitably helped to buoy the dollar.
Trump's tax cuts and regulatory changes also helped to attract foreign investor money into the U.S., boosting corporate profitability and making the greenback even more attractive.
All that may be set to change should Biden win the White House and Democrats take Congress in November.
With a coronavirus relief package in the wings that would raise the U.S. government's already substantial borrowing by trillions of dollars, increased taxes and likely greater regulation, the dollar is likely to see some pullbacks.
Over the longer run, rising U.S. debt was always going to weigh down the dollar, but that could accelerate in a Biden presidency, as the former Vice President might try to reduce the budget deficit with tax hikes.
A fiscal stimulus package could also encourage investors to channel cash back into riskier assets and emerging markets, sapping some demand for dollars that come from haven investors.
And a cheaper dollar would see commodities and other dollar-denominated assets rise as well, simply because they're measured in dollar terms.
While conventional wisdom suggests that a Biden administration and a Democratic Congress would result in a weaker dollar, any economic recovery that they preside over could still attract more money to the U.S. and that would provide some measure of support for the greenback in the longer term. 
But in the more immediate term, a vote for Biden is a bet against the greenback.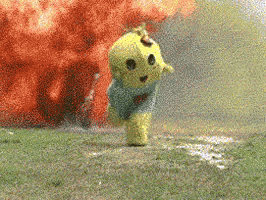 3. Bitcoin Bombs Bigly
Bitcoin bombs against a broader selloff in risk assets but falls were confined because of continued positive developments surrounding the cryptocurrency
Bitcoin's recent pullback may be welcome as the cryptocurrency had entered overbought territory and consolidation is in order
Bitcoin's rally lost steam on Wednesday amid a broader selloff in risk assets.
Soaring coronavirus case numbers in the U.S. and Europe, and a fresh wave of lockdown measures in France, Germany, Italy and Spain are all resulting in heightened risk aversion.
Bitcoin pulled back around 3%, to as low as US$13,100 at one stage and was in line with an overall fall in risk appetite, which saw stocks fall by a slightly larger amount.
Although Bitcoin managed to test an important level of resistance, US$13,800, a push higher was stopped because of concerns over the broader global economy that saw flows leave risk assets. 
Before Wednesday's sharp correction, Bitcoin had gained about 15% on the back of PayPal's (-4.05%) announcement that it would allow customers to use cryptocurrencies.
But the correction may be welcome.
Stocks were slagging off for some time before equities took a plunge midweek and in that time, Bitcoin demonstrated relative resilience, decoupling from other risk assets for the first time in months.
There were also signs that Bitcoin had been overbought, with its most recent rally having been slightly too great and too quick to be sustainable in the short term.
The pullback for Bitcoin may be welcome because it provides an opportunity for traders to consolidate at the US$13,000 level.
Although Bitcoin has risen by more than 25% this month, the rally this time has been said to be different.
Bitwise, which provides cryptocurrency index funds for professional investors, has seen a jump in its assets to US$100 million and some are suggesting that the rally in Bitcoin is being driven by allocators with larger balances, rather than a flurry of retail investors as in 2017.
To be sure, we've been here before.
As far back as 2014, Microsoft started accepting payments made in Bitcoin, stopped for a while and then resumed in 2018.
And Bitcoin's rise and fall has often tracked the prospect of greater regulatory approval, for instance via an ETF, against crackdowns by authorities.
But key to Bitcoin resilience this year has been that it has remained unmoved by what would in past years have been extremely detrimental for Bitcoin, suggesting stronger hands.
The recent hack of cryptocurrency exchange KuCoin for instance, which in past years, would have caused a sharp pullback in cryptocurrency prices, was shrugged off.
Even the freezing of withdrawals as a result of a probe by Chinese authorities into cryptocurrency exchange OKEx, failed to register on the Bitcoin price scale.
In past years, even a small hack of a cryptocurrency exchange would have seen prices of Bitcoin correct sharply.
There's no denying however that 2020 has been Bitcoin's year.
Bitcoin has now gained over 150% from its low of about US$5,000 in March.  
Novum Digital Asset Alpha is a digital asset quantitative trading firm.
Exclusive access to Novum Digital Asset Alpha's Daily Analysis is made in conjunction with Bitcoin Malaysia.
The information and thoughts laid out in this analysis are strictly for information purposes only and should not be regarded as an offer to sell or a solicitation of an offer to buy any security in any jurisdiction where such an offer or solicitation would be in violation of any local laws.
It does not constitute a recommendation or take into account the particular allocation objectives, financial conditions, or needs of specific individuals.
For more information about Novum Digital Asset Alpha, please click on the image below: