Winding into Wednesday and I hope that you're having a wonderful midweek! 
In brief (TL:DR)
U.S. stocks were a mixed bag on Wednesday with the S&P 500 (-0.30%) and blue-chip Dow Jones Industrial Average (-0.80%) dragged down by financial stocks, while the tech-heavy Nasdaq Composite (+0.64%) showed some resilience.
Asian stocks were similarly mixed in the morning trading session, drifting rudderless but trading mostly flat.
U.S. 10-year Treasuries rose on uncertainty with yields ticking down to 0.760% from 0.801% (yields typically fall when Treasury prices rise) as investors sought safety in the uncertainty.
The dollar rebounded against major peers, as traders foresee more volatility in the run up to U.S. elections.
Oil pulled back sharply with December contracts for WTI Crude Oil (Nymex) (-1.97%) at US$38.79 from US$39.57 on fears that demand will be tepid amidst a resurgence in coronavirus cases across the United States.
Gold was flat, as December contracts for Gold (Comex) (-0.21%) edged down slightly to US$1,907.80 from US$1,911.90 in the previous session, as investors rotated back into the dollar.
Bitcoin (+4.80%) soared heading into Wednesday at US$13,720 from US$13,100 as outflows from exchanges reversed again and zoomed ahead of inflows with investors looking to stock up on Bitcoin (outflows suggest that traders are taking Bitcoin off exchanges in anticipation of higher prices).
In today's issue…
Value Investing Isn't Broken, Politics Is
For Trump, the Road to the White House Passes through Pennsylvania
Bitcoin Bubble or Boom?
Market Overview
The October surprise has been that the coronavirus pandemic which some suggested would disappear in the summer (Trump), is still very much alive and taking life. 
A failure to lockdown the country and to promote social distancing has meant that coronavirus case numbers are sweeping across the United States faster than acne across a teenage boy's head on the night before prom. 
But it's not just the U.S. where things are looking increasingly grim. 
Across Europe, including Italy, Spain and Russia, are struggling to tighten restrictions on activity to curb the spread of the pandemic. 
One of the key challenges facing these populations is that the earlier lockdowns appeared to have achieved little because social distancing and mask wearing was not observed thereafter. 
And that has led to a dangerous mix of pandemic weariness with frustration at lockdowns and its economic impact. 
Understandably Asian markets were mixed in the morning session with 
Tokyo's Nikkei 225 (-0.40%) and Hong Kong's Hang Seng Index (-0.53%) in the red while Seoul's KOSPI (+0.04%) and Sydney's ASX 200 (+0.03%) were up but only marginally.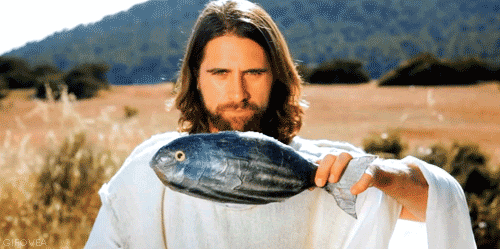 1. Value Investing Isn't Broken, Politics Is
Value investing which bets on undervalued stocks has struggled this year as growth stocks have taken off
Longer term structural shifts will challenge many of the fundamental tenets of value investing and may see the faith of its proponents severely tested, with no obvious signs of relief in sight
This year has been a rough year for so-called "value investors."
In a year when growth stocks in the form of tech companies, have defied all odds and left the rest of the market in their dust, the cult of value investing, with its high priest Warren Buffett, have had their "come to Jesus moment."
Like any proper religion, value investing has its own belief system – that markets misprice the virtue of book value, but eventually come around.
And that investors who suffer short term pain in mispricing today, will one day experience the paradise of the market realizing the true worth, of a value stuck.  
And of course, value investing has its own Bible – the financial statements of the company – where a firm is cheap relative to its book value.
But given how the faith of value investing's followers have been thoroughly shaken this year, it wouldn't be right to leave the congregation flapping in the wind. 
Which is why there are some value investing acolytes who believe that a Democratic sweep of power in Washington will mark the second coming of value investing.
According to proponents of this sect of value investing, with Democrats in-charge in Washington, a massive stimulus package would rev up the economy, spur inflation, and finally knock tech firms off their smug perch atop the stock market.
But value stocks, those that look cheap relative to fundamentals, are also those that tend to be most cyclical and susceptible to economic growth trends, such as banks and energy producers.
Yet there are significant structural shifts in the business models of many companies in the "value stock" department that may be permanent as investment theses shift.
Take for instance banks, where the rise of technology companies and fintech eats away at their revenue from transactions fees.
And if the Democrats win big in November, already heavy regulatory burdens could increase dramatically, and undermine their ability to generate profit from trading and other more speculative activities.
Shifts in oil consumption patterns and a push towards renewable resources, especially if Democrats manage to pass substantive environmental regulations, could put pressure on traditional value stocks such as oil and gas companies.
Which is why value investing is not a sure bet, and undervalued shares continue to remain in the doldrums, even as other areas of the market price in stimulus, in the anticipated wake of a Democratic administration.
To be sure, predicting market reactions to political events in recent years has been a sure way to make bad calls.
Just consider how many analysts were wrong in 2016 and it's understandable why value investing preachers are somewhat more restrained this time around. 
But what's a religion if its followers don't keep the faith? 
2. For Trump, the Road to the White House Passes through Pennsylvania
Pennsylvania will once again be a key swing state for both Biden and Trump in determining who wins the White House in 2020
Large urban centers straddling swathes of rural conservative voters, and a state economy that prospered under Trump before the pandemic, means that polls in Pennsylvania are not necessarily reflective of what will happen at the actual polls
Tamara Johnson isn't your typical Trump supporter.
Pollsters struggle to account for how an overtly racist Trump, can somehow garner the support of this black single mother of two, who drives a Ford F-150 and works as a machinist in a metal fabricator outside of Pittsburgh, Pennsylvania.
"I don't care if he likes black people or not, I can tell you that before Trump I didn't have my job, or this truck," she motions to her pickup truck with its "Trump 2020" bumper sticker.
While Trump's rhetoric and reluctance to condemn white supremacists has heightened racial tensions in the U.S. to their highest levels in decades, his actual policies on the ground have had a different effect.
Deregulation and lower taxes have spurred a revival in the economic fortunes of states like Pennsylvania, which rely heavily on industries such as oil fracking as well as manufacturing.
For many African American and Latino voters, Trump's bark has been far less relevant than his economic bite.
Before the pandemic, employment opportunities soared and the economy was booming, which more heavily benefited both African American and Latinos than any other racial group.
And with its massive 20 electoral college votes, Pennsylvania may yet deliver another surprise victory for Trump, as it did in 2016 and Trump knows this.
Since Monday, the President has not held one, but three rallies in the state, telling supporters at an event in Allentown in the eastern edge of Pennsylvania, "We win Pennsylvania, we win the whole thing."
And Trump may be right.
Although Biden still commands a lead nationally of 8.5%, that lead is smaller in key swing states such as Pennsylvania, where Biden is from.
After Florida, Pennsylvania has more electoral college votes than any other swing state, giving whoever wins it a significant boost in the race for the the magical number of 270 electoral college votes needed to take the White House.
With two big Democratic-leaning urban centers that swaddle a largely conservative rural hinterland, Pennsylvania offers something for both candidates, and also explains why Biden has visited his home state more than any other swing state.
To take the state, Trump will need to win over the working-class Democrats he managed to steal from Hillary in 2016, voters such as Tamara Johnson.
And if these same Democratic voters remember the economy as it was, and not how it is, and award the President a mulligan, Trump may yet claim those precious 20 electoral college votes.
Trump's win in Pennsylvania in 2016 was the first time the state backed a Republican candidate since George H.W. bush in 1988.
Trump's pandering to industrial age sectors such as steel mills and coal mining also appeals to Pennsylvanians, for whom such industries are central to the state economy.
It doesn't help that Biden has said he would transition the U.S. away from fossil fuels in last week's final debate and has until relatively recently been unclear in his stance towards fracking, a key economic activity in Pennsylvania.
In 2016, polls got Pennsylvania wrong because they gave too little weight to white, working- class men, but pollsters claim to have revamped their models to better reflect those voters.
What the polls may not reflect is voters like Tamara Johnson,
"I'm a minority where my support for Trump is open. There are plenty of others like me who don't want to come out and say openly that we support Trump."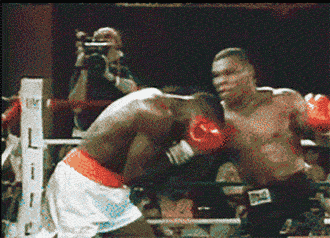 3. Bitcoin Bubble or Boom?
Bitcoin rises to highest level since 2019 and is closing in on its highest level in three years
Rise of Bitcoin this time may be bolstered by actual macroeconomic factors including greater adoption, rising institutional interest and central bank digital currency issuances
As the norther hemisphere heads into winter, Bitcoin maximalists are hoping that the long "crypto winter" may finally be over.
With Bitcoin fast closing in on levels not seen since just after the cryptocurrency bubble burst almost three years ago, many are wondering if this is the start of another Bitcoin bull run, or a precursor to a sharp correction.
Bitcoin rose by as much as 4.8% on Tuesday, just below its high set in 2019, and if it surpasses this level, it will be the highest since Bitcoin traded close to US$17,000 in January of 2018, just weeks after it touched US$20,000.
Part of the reason for Bitcoin bullishness of course is that markets have priced in a Democratic victory at the polls in November, believing that this will spur a massive stimulus package and stoke inflation.
Bitcoin's price increase also comes on the back of a string of positive news for the world's largest cryptocurrency by market cap, extending gains on reports that JPMorgan Chase's (-1.89%) JPM Coin was going to be used this week for the first time by a customer of the bank to make a payment.
JPMorgan Chase CEO Jamie Dimon was one of Bitcoin's most high-profile skeptics, but had a reported change of heart soon thereafter, even going so far as to support the bank's issuance of its own cryptocurrency, JPM Coin, which was intended to lower the cost international payments.
Development of JPM Coin was first disclosed in 2019 and was initially targeted to speed up the bank's internal settlements.
But the latest move by JPMorgan Chase suggests that JPM Coin's ambitions may go beyond its use as a tool for increasing the efficiency of internal settlements, and may extend to facilitating payments, perhaps even going so far as to streamline trade finance.
JPMorgan Chase archrival Goldman Sachs (-2.80%), which had in a call to investors in May, said that Bitcoin and cryptocurrencies could not be considered an asset class, has also sung a different tune of late, hiring a new head of digital assets and is reportedly also studying the issuance of its own coin, akin to that of JPM Coin.
Cryptocurrency fans have welcome a string of positive developments in recent weeks, from the announcement that PayPal (+1.63%) will facilitate cryptocurrency transactions in 2021 to Fidelity Investments launching its own Bitcoin fund and Square (+0.69%) joining MicroStrategy (+0.33%) in investing in Bitcoin as part of its treasury management.
And with over 80% of central banks currently studying or in the process of issuing their own digital currencies, the coronavirus pandemic has sped up a push towards the digitization of money, which feeds well into the Bitcoin narrative.
But given Bitcoin's seemingly relentless ascent, its role as a medium of exchange becomes more doubtful – users are not likely to want to spend Bitcoin if it keeps appreciating in value.
Instead, Bitcoin will more probably fill the role as a store of value, akin to gold, but more mobile and more liquid.
Unlike the speculative rise of Bitcoin in 2017, this time does at least "feel" different.
With more institutions coming onboard to bet on Bitcoin, the threat of inflation with a Democratic victory at the polls and the seemingly relentless money printing by central banks, there are sufficient macroeconomic arguments to be made for Bitcoin's rise. 
Whatever the case, with more institutions considering cryptocurrencies and payment service providers providing avenues for cryptocurrencies to be spent, 2020 has turned out to be fantastic year for the crypto faithful. 
Novum Digital Asset Alpha is a digital asset quantitative trading firm.
Exclusive access to Novum Digital Asset Alpha's Daily Analysis is made in conjunction with Bitcoin Malaysia.
The information and thoughts laid out in this analysis are strictly for information purposes only and should not be regarded as an offer to sell or a solicitation of an offer to buy any security in any jurisdiction where such an offer or solicitation would be in violation of any local laws.
It does not constitute a recommendation or take into account the particular allocation objectives, financial conditions, or needs of specific individuals.
For more information about Novum Digital Asset Alpha, please click on the image below: