I trust you're having a terrific Tuesday because the markets are suffering a bad case of the coronavirus.  
In brief (TL:DR)
U.S. stocks closed sharply lower on Monday with the S&P 500 (-1.86%) and tech-heavy Nasdaq Composite (-1.64%) and blue-chip Dow Jones Industrial Average (-2.29%) all down on a coronavirus resurgence in the U.S.
Asian stocks took their cue from Wall Street and were all down in the morning trading session.
U.S. 10-year Treasuries rose on uncertainty with yields declining to 0.801% from 0.840% (yields typically fall when Treasury prices rise) as risk assets fell across the board.
The dollar rose on rising uncertainty, a lack of stimulus and a spike in coronavirus cases.
Oil was flat with December contracts for WTI Crude Oil (Nymex) (+0.26%) at US$38.66 from US$38.56.
Gold edged up, as December contracts for Gold (Comex) (+0.17%) steadied at US$1,909.00 from US$1,905.70 in the previous session, as uncertainty grew.
Bitcoin (+0.36%) edged up heading into Tuesday at US$13,100 from US$13,040 as outflows from exchanges reversed again and zoomed ahead of inflows with investors looking to stock up on Bitcoin (outflows suggest that traders are taking Bitcoin off exchanges in anticipation of higher prices).
In today's issue…
Stimulus? What Stimulus?
SAPping the Energy Out of the Market
Bitcoin Becoming Like Bullion
Market Overview
To be fair, we were warned. 
We were warned by healthcare professionals, we were warned by virologists. 
We were warned by immunologists, we were warned by Bill Gates. 
Winter was coming, but we did nothing. 
And despite the ideal conditions for the coronavirus to spread, the northern hemisphere has not prepared well for winter. 
Instead, just days before U.S. elections, the coronavirus is showing a resurgence across the United States with record numbers of hospitalizations because of the pandemic.
Europe is staring down the possibility of a second wave of lockdowns and the world is perhaps only marginally closer to discovering a vaccine for the coronavirus. 
But maybe some Halloween candy will help us all feel a little better. 
Asian markets were down with 
Tokyo's Nikkei 225 (-0.35%), Seoul's KOSPI (-0.06%), Sydney's ASX 200 (-1.35%) and Hong Kong's Hang Seng Index (-0.72%) all in the red. 
1. Stimulus? What Stimulus?
Prospects of a fresh stimulus package out of Washington are all but gone, with Congressional Democrats and the Trump administration failing to come to an agreement
Both the House and the Senate have been dismissed and although 24-hour notice to return to vote on a package is possible, time is running out with just days to U.S. elections
Markets have baked in the lack of stimulus, with soaring coronavirus numbers in the U.S. that have sent stocks reeling
U.S. House of Representatives Speaker Nancy Pelosi and Treasury Secretary Steven Mnuchin failed to reach an agreement for fresh stimulus for the U.S. economy on Monday, possibly putting the final nail in the coffin for investors still clinging on to any hope for fresh fiscal measures.
As coronavirus cases continue to surge across the United States to record highs and hospitalizations as a result of the outbreak threaten to crack an already embattled healthcare system, politics caved to the pandemic at the worst possible time.
While Pelosi is still "optimistic" about reaching a deal before elections in November, investors have all but abandoned hope as markets tanked yesterday with the S&P 500 falling its most in a month. 
But what were we expecting anyway?
Pelosi and Mnuchin had long given the impression that a deal was forthcoming as if they were the only players who mattered.
Although a previously obstinate Senate Majority Leader Mitch McConnell had indicated his willingness to bring a stimulus bill onto the floor of the Senate to get it passed, if there was agreement between House Democrats and the White House, Senate Republicans had shut down previous stimulus bills.
And even if the Democrats and the White House somehow manage to come to an agreement on stimulus before elections, the Senate has already left town, which all but extinguishes any prospect of legislation being written, voted on and signed into law, by U.S. President Donald Trump before November 3.
The three-month impasse over a second stimulus package comes against the backdrop of a U.S. economy that has already spent its March stimulus package, and at a time when coronavirus case numbers are soaring.
And although employment data from the third quarter has improved, Americans desperately need assistance, with both the White House and Congressional Democrats wanting to quickly deliver the US$1,200 stimulus payments to most Americans, along with aid to struggling businesses.
Although both the House and the Senate can be called back for an emergency vote with 24 hours' notice, that scenario is unlikely in the last week of campaigning before U.S. elections.
With markets tanking and likely to continue to slide for the rest of the week, the political incentive to at least appear to be doing something on stimulus, is high – walking away from negotiations only invites blame for economic conditions just before Americans head to the polls.
House Democrats are asking for US$2.4 trillion, while the White House has edged closer with a US$1.9 trillion counteroffer.
And just when you thought American politics couldn't get any more stuck, a government shutdown looms on December 11, if Congress can't agree on funding the government.  
For now, investors will have to contend with the quagmire that has become American politics.
The glacial pace of progress on negotiations suggests that November and December will be lame duck sessions in the legislature, and which party wins the majority in the various branches of government is likely to dictate the color and complexion of any fresh stimulus package.
God knows the American economy needs help, but for now at least, only God can help.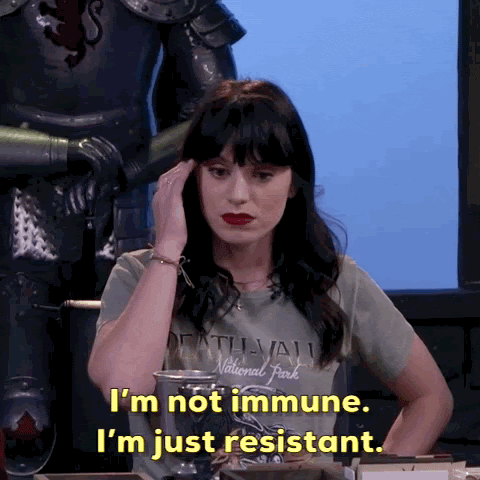 2. SAPping the Energy Out of the Market
German software giant SAP (-21.94%) revises revenue forecast dramatically sending its shares falling by 21% and pulling the broader market down with it
Revision of cloud revenue is a reminder that no industry, sector or firm is completely immune to the economic effects of the coronavirus pandemic, especially when most investors have labored under the assumption that cloud computing would grow under lockdown
Technology, technology, technology.
Just as the mantra for property investment can be considered "location, location, location," technology has been on the tip of almost every equity investor's tongue since the start of the coronavirus pandemic.
But what investors may not have counted on is that tech companies aren't separate from the broader economy – they live in it.
It's not as if tech companies live in some magical bubble of their own making, immune to the vagaries that the rest of the world is susceptible to.
Because which company is going to be advertising their event online if they can't afford to hold one?
What incentive does a restaurant have to place paid posts on social media if its being forced to shutter?
Which travel agency is placing online video ads to destinations that nobody can get to, and for hotels that can't welcome foreign guests?
Which is why the revised revenue forecast of German software giant SAP sent shares of the firm plummeting some 21%, its biggest intraday fall since the dotcom bubble burst, and dragging the broader market along with it.
SAP cut its revenue forecast for the full year and said that it expects a fresh wave of lockdowns to hurt demand through the first half of 2021.
In a statement on Sunday, SAP said that the pandemic will delay the company's goals for cloud revenue, overall sales and operating profit, by one or two years, especially in hard-hit industries such as business travel.
The drop-off in SAP's cloud revenue was perhaps the most worrisome as up till now, many investors had bet on cloud computing demand rising as a result of the pandemic.
Now it appears that companies are putting off making major investments in IT or software updates as the pandemic limits any global economic recovery.
SAP's earlier revenue forecast had assumed that "economies would reopen, and population lockdowns would ease, leading to a gradually improving demand environment in the third and fourth quarters."
But a resurgent coronavirus and re-introduced lockdowns across many parts of Europe, are putting pressure on any economic recovery.
And the worry is that SAP's circumstances may not just be confined to Europe, but may spillover to the United States as well as other major economies.
So far, American tech giants have seemed incredibly resilient, with rising revenues and record profits despite the pandemic – they seemed almost untouchable.
But U.S. tech firms are a part of the global economy just as much as SAP. 
More importantly, U.S. tech firms are part of the American economy, and that economic recovery is starting to slow down. 
Until and unless humans become immune to the coronavirus, SAP is a timely reminder that tech firms aren't immune to the economic effects of the pandemic either.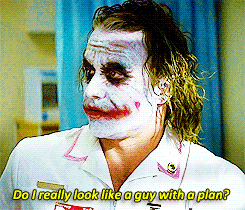 3. Bitcoin Becoming Like Bullion
Bitcoin advocate and billionaire Mike Novogratz points to Bitcoin as becoming more like gold in its ability to act as a store of value as opposed to a medium of exchange
Novogratz's view is supported by a growing list of companies using Bitcoin as a treasury asset, including MicroStrategy (-5.05%) and Square (-3.89%)
It's unlikely that when Bitcoin's eponymous creator Satoshi Nakamoto first penned the Bitcoin whitepaper he (she, they) could have imagined it would come to usurp the role of physical gold.
Yet the potential for Bitcoin to serve the role of gold in any portfolio had already been written into its very design.
Deliberately designed to be deflationary, Bitcoin's finite nature and gradually diminishing minting schedule, meant that anyone who saw the inherent value of such a currency would be more minded to keep it (in hopes of price appreciation), than to spend it.
Created in direct response to the 2008 financial crisis, and the seemingly relentless fiat currency printing embarked on by central banks, an alternative like Bitcoin was always at risk of being stored instead of spent.
Which is why it should come as no surprise that billionaire investor and Bitcoin advocate Mike Novogratz has recently doubled down on his view that Bitcoin serves as digital gold.
Novogratz, who is also CEO and founder of Galaxy Investment Partners, said in an interview with Bloomberg TV,
"I don't think Bitcoin is going to be used as a transactional currency anytime in the next five years. Bitcoin is being used as a store of value."
At a time when central banks appear to be engaging in another round of money printing, only this time at orders of magnitude greater than in 2008, Bitcoin maximalists are seizing on the argument that Bitcoin provides a hedge in the event that inflation shoots higher.
The U.S. Federal Reserve has already indicated that it will tolerate higher levels of inflation, over the 2% target, until the U.S. economy recovers. 
And global central banks are already looking to create their own digital assets – China has already begun testing its digital yuan and at least 80% of all central banks are considering or studying similar efforts, according to the Bank of International Settlements.
All of which adds to the narrative fueling Bitcoin's secular rise of late. 
Novogratz added,
"And so Bitcoin as gold, as digital gold is just going to keep going higher. More and more people are going to want it as some portion of their portfolio."
Despite a fall in stocks yesterday, with the S&P 500 seeing its biggest fall in a month, Bitcoin remained surprisingly resilient, staying above US$13,000 and rose instead to US$13,100.
With Bitcoin's resilience, has also come greater institutional acceptance, if not curiosity at least.
According to Fidelity Investments, one of the largest investment management firms in the world, more institutional investors are inquiring about Bitcoin and other cryptocurrency products than at any other time previously.
And just this past month, two major listed firms, MicroStrategy and payment services provider Square, both announced that they would be placing a larger portion of their treasury in Bitcoin.
With Bitcoin rising of late, those moves now seem prescient.
Bitcoin has rallied more than 13% this week alone, climbing on the back of news that online payments giant PayPal (-2.87%) would allow customers to use, buy and sell cryptocurrencies on its platform.
While Bitcoin may yet become a transactional currency, PayPal will enable customers to use not just Bitcoin, but Ether, Bitcoin Cash and Litecoin in their digital wallets to pay merchants who can opt to receive fiat currency instead of cryptocurrencies.
Many cryptocurrency fans have heralded the move as a gamechanger, with Novogratz forecasting that companies including E*Trade Financial, Visa (-2.49%), Mastercard (-3.50%) and American Express (-4.06%) likely to follow suit "within a year" to offer platforms where their merchants will be able to transact in both stablecoins and cryptocurrencies.
According to Novogratz,
"It's no longer a debate if crypto is a thing, if Bitcoin is an asset, if the blockchain is going to be part of the financial infrastructure."
"It's not if, it's when, and so every single company has to have a plan now."
Novum Digital Asset Alpha is a digital asset quantitative trading firm.
Exclusive access to Novum Digital Asset Alpha's Daily Analysis is made in conjunction with Bitcoin Malaysia.
The information and thoughts laid out in this analysis are strictly for information purposes only and should not be regarded as an offer to sell or a solicitation of an offer to buy any security in any jurisdiction where such an offer or solicitation would be in violation of any local laws.
It does not constitute a recommendation or take into account the particular allocation objectives, financial conditions, or needs of specific individuals.
For more information about Novum Digital Asset Alpha, please click on the image below: