Happy Monday and welcome to the last week of October! How time flies! 
In brief (TL:DR)
U.S. stocks ended last week flat and closed mixed on Friday with the S&P 500 (+0.34%) and tech-heavy Nasdaq Composite (+0.37%) up slightly, while the blue-chip Dow Jones Industrial Average (-0.10%) was down marginally.
Asian stocks opened the last week of October mainly flat.
U.S. 10-year Treasuries ended last week down with yields at 0.842% (yields typically rise when Treasury prices fall) with a better labor market in the U.S.
The dollar was flat in Asian trading.
Oil slid below US$40 by the end of last week with December contracts for WTI Crude Oil (Nymex) (-1.94%) at US$39.85 from US$40.62 and looks set to continue to slide as traders factored in a lack of demand with a potential supply glut.
Gold ended last week flat, as December contracts for Gold (Comex) (-0.04%) steadied at US$1,905.20 from US$1,906.10 in the previous session.
Bitcoin (+0.39%) edged up out of the weekend to US$13.040 from US$12,960 heading into the weekend as outflows from exchanges reversed and inflows suggesting that there may be an interim correction in Bitcoin's price (inflows suggest that traders are putting Bitcoin on exchanges and getting ready to sell down the cryptocurrency).
In today's issue…
Psst…can I interest you in some exotic investments?
Betting on a Coronavirus Vaccine? Better Make it A Small Bet
Are Institutional Investors Finally Betting Big on Bitcoin? 
Market Overview
The last week of October in a year that has felt as slow as a crawl, thanks in no small measure to lockdowns caused by the coronavirus, has officially raced ahead to its last leg. 
U.S. elections are literally days away as coronavirus cases continue to surge there. 
If any pandemic stimulus is to come out of Washington, this would be the final week for it and the odds are looking slimmer by the day. 
Although U.S. House of Representatives Speaker Nancy Pelosi said that the lower chamber could pass pandemic relief this week, a deal with the White House remains elusive, even as Senate majority leader Mitch McConnell has vowed to block any stimulus proposal. 
Asian markets had a positive start to the week with 
Tokyo's Nikkei 225 (+0.10%),  Seoul's KOSPI (+0.15%) and Sydney's ASX 200 (+0.33%) all up, while Hong Kong was closed for a holiday.
By now investors are betting off holding on to dry powder, and many have already assumed that no stimulus will be forthcoming and no surprises are expected from now until November. 
1. Psst…can I interest you in some exotic investments?
A low-yield environment is forcing many investors to consider a variety of exotic alternative assets to provide fixed income
Demand for alternative fixed income remains high, particularly from non-U.S. investors attempting to bolster portfolios and diversify risk
In a world where yield is sorely lacking, the previously inconceivable can very quickly become the inevitable.
With the price of bonds soaring along with every other asset class, sky-high debt prices are making it more difficult to hedge losses should the seemingly relentless rise in stocks stumble.
Beyond altering the focus of the typical 60/40 stock and bond portfolio split, it's also forced the so-called smart money to look into investments that lie on the fringe of the investing world, and we're not talking about cryptocurrencies.
From whole-business securitizations to preferred stock, the chase for yield has led professional money managers to some unlikely places.
Whole-business bonds, typically dominated by well-known restaurant chains, mortgage virtually all their assets from franchise fees to license agreements, and can pay anywhere from 2.5% to 7.5%, with investors tending to favor those chains which make more money from food consumed off premises, for instance pizza.
Then there are securities tied to royalty streams for anything from music and books to pharmaceuticals and even though the risks are higher at this end of the spectrum, any losses underwritten by good managers will get paid.
Miss the good old days of the mortgage backed security?
Securitizations backed by groups of thousands of single-family rental homes may come close, and tend to pay between 2% to 5%..
Not your cup of tea?
How about some preferred stock?
Preferred stock is a special type of security that sits just below all of a company's debt, in the order of repayment in case of bankruptcy, but above normal shareholders.
Typically, in an insolvency, secured creditors get paid before the unsecured creditors, then employees, and shareholders are paid towards the end.
Preferred stockholders sit just above regular shareholders but in return receive higher yield in the form of recurring dividend payments.
There's also reinsurance, a type of risk-transfer mechanism where investors receive high coupons, often more than 10%, but risk losing all or part of the bond's face value if a certain type of disaster, like an earthquake hits.
So-called "disaster bonds" may appear favorable, especially because of heightened risk of corporate insolvencies thanks to the pandemic.
With the yield on a 10-year U.S. Treasury Bill below 1%, and inflation tipped to rise to over 2% in the coming decade, some investors at least, are pulling out all the stops in the hunt for yield.
And for the brave, the options are seemingly limitless.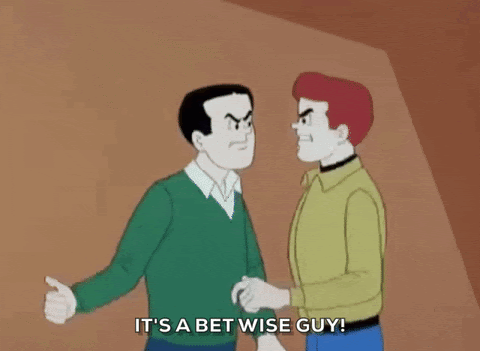 2. Betting on a Coronavirus Vaccine? Better Make it A Small Bet
Successful vaccine not likely to move the needle on the global economy in 2021
Permanent scarring on the global economy from the coronavirus likely to persist well into 2022
Investors are betting on a successful vaccine by 2021, but realistically, a global vaccination program could take years more to implement
Even if stimulus is found wanting, surely a coronavirus vaccine will save the global economy won't it?
Don't bet on it.
Investors betting on a coronavirus vaccine to save the global economy in 2021 need to manage those expectations as scientists are increasingly warning of a long and difficult road ahead to find a cure.
To be sure, drug companies are making progress in the quest to find a vaccine for the disease that has, in the words of the International Monetary Fund, triggered the worst economic conditions since the Great Depression. 
But serious question remain over how effective the first batch of vaccines will be, how easy they will be to distribute, and more importantly, how many people will agree to take them.
When vaccines for smallpox and polio were first developed, social media and the spread of disinformation did not exist on the scale that it does now.
Certainly there was disinformation surrounding vaccination, but for the most part, that disinformation couldn't spread in the manner that it is capable of doing so today.
And even when a successful coronavirus vaccine is developed, it won't provide an instant economic panacea – investors are well advised to price in a recovery that will take a lot longer than expected.
Highlighting just how challenging the search for a vaccine is, Johnson & Johnson (+0.11%)  paused clinical trials of its coronavirus vaccine this month after a clinical trial participant mysteriously fell ill, just weeks after AstraZeneca (-0.15%) and the University of Oxford stopped studies for the same reason.
Last Friday, both companies announced that trials would resume, but their experience draws into sharp focus the challenges and the high stakes involved with vaccine development.
And the revelation last month by the World Health Organization that the blockbuster coronavirus therapy remdesivir, made by Gilead Sciences (+0.20%), doesn't actually do anything to save lives, demonstrates the challenges in treating the disease, let alone preventing its spread. 
With winter fast approaching in the northern hemisphere, the risk of the coronavirus spreading more easily is being heightened.
Speaking with Bloomberg Television, World Bank Chief Economist Carme Reinhart said,
"This did not start as a financial crisis, but it is morphing into a major economic crisis, with very serious financial consequences. There's a long road ahead."
And investors can bet on that. 
3. Are Institutional Investors Finally Betting Big on Bitcoin?
Lack of clear regulation plus reluctance to approve a Bitcoin ETF means that broader institutional adoption of cryptocurrencies is still some time coming
PayPal's facilitation of cryptocurrency purchases does not permit the sending of cryptocurrencies into and out of PayPal (-0.44%) accounts, stymying broader mainstream adoption and limiting it to within the PayPal ecosystem
With Bitcoin testing US$13,000, for the first time in over a year, some are wondering if a new era for the cryptocurrency is being ushered in.
Buoyed by news that online payment services giant PayPal will be allowing transactions in cryptocurrency, US$19 billion was added to Bitcoin's market cap over the course of two days.
PayPal's foray into cryptocurrencies was only the latest in a string of nods from mainstream institutions, including Fidelity Investments, Square (+0.48%) and MicroStrategy (+0.68%).
But far from becoming a replacement for fiat currencies, Bitcoin may be closer to displacing its oft-compared physical cousin, gold, with the sheen of institutional acceptance simply proof that financial firms want to get in on the market for trading cryptocurrencies.
And if PayPal's bet on Bitcoin and cryptocurrencies is intended to increase mainstream adoption, that isn't apparent.
For now, PayPal users can't transfer cryptocurrencies in and out of their PayPal accounts and can only hold cryptocurrencies purchased on PayPal.
But what about institutions?
Fidelity Investments says it has received interest from a wide range of institutional investors, including family offices, hedge funds, pension funds and foundations.
While Grayscale Investments said it raised over US$1 billion for its various cryptocurrency investment products in its most recent quarter, a record for the digital asset management firm.
Grayscale's Bitcoin trust has already performed better than 97% of exchange-traded funds currently listed in the U.S. and saw inflows of US$2 billion this year alone.
But while institutional investors may be doing their homework when it comes to cryptocurrencies, the vast majority are likely to sit on the sidelines until regulators provide greater certainty, or an ETF is approved.
Despite repeated applications since 2013, the U.S. Securities and Exchange Commission has declined to approve a Bitcoin ETF, primarily on concerns over manipulation and regulators in general have been slow to embrace cryptocurrencies.
And that makes perfect sense.
Soon after China banned Bitcoin and other cryptocurrencies (although those bans have been eased), the Chinese central bank announced that it was launching its own central bank-issued digital currency.
And the U.S. Federal Reserve which had earlier dismissed any thought of issuing a digital dollar, has now commissioned serious study on the matter.
Some 80% of central banks globally are now either actively studying the issuance of a digital currency or are in various stages of doing so, according to the Bank of International Settlements.
Much of that motivation stems from Facebook's (+2.40%) abortive attempt to issue its own cryptocurrency dubbed Libra.
Facing a string of backlash from regulators, Libra is now stuck in limbo, but if it is successful, could very quickly mount a serious challenge to existing fiat currency regimes.
Intended to be backed by a basket of securities, including fiat currencies and government debt, Facebook's user base, combined with Whatsapp and Instagram, would make it bigger than any single country and its global network more extensive than SWIFT, the banking network which is heavily influenced by the United States.
Until and unless national governments get a leg up on cryptocurrencies, it's unlikely that key financial centers such as the United States will be in a rush to approve a Bitcoin ETF, or to provide a certain regulatory framework that would facilitate the uptake of cryptocurrencies. 
Till that day of deliverance at least, institutional investors are still some ways away. 
Novum Digital Asset Alpha is a digital asset quantitative trading firm.
Exclusive access to Novum Digital Asset Alpha's Daily Analysis is made in conjunction with Bitcoin Malaysia.
The information and thoughts laid out in this analysis are strictly for information purposes only and should not be regarded as an offer to sell or a solicitation of an offer to buy any security in any jurisdiction where such an offer or solicitation would be in violation of any local laws.
It does not constitute a recommendation or take into account the particular allocation objectives, financial conditions, or needs of specific individuals.
For more information about Novum Digital Asset Alpha, please click on the image below: