Welcome to your weekend and I hope you're having a wonderful one! 
In brief (TL:DR)
U.S. stocks took a breather on Friday with the S&P 500 (+0.34%) and tech-heavy Nasdaq Composite (+0.37%) up slightly, while the blue-chip Dow Jones Industrial Average (-0.10%) was down marginally.
Asian stocks closed the week mostly up.
U.S. 10-year Treasuries fell further with yields rising to 0.842% from 0.796% (yields typically rise when Treasury prices fall) on signs of improving economic conditions in the U.S. and optimism of a stimulus package before or after elections.
The dollar dipped slightly, as investors baked in a Democratic win in November.
Oil slid below US$40, with December contracts for WTI Crude Oil (Nymex) (-1.94%) at US$39.85 from US$40.62 with traders now concerned that a supply gut could be imminent.
Gold was flat, as December contracts for Gold (Comex) (-0.04%) steadied at US$1,905.20 from US$1,906.10 in the previous session.
Bitcoin (+0.39%) was more or less unchanged at US$12,960 from US$12,907 in the previous session as outflows from exchanges continued to press ahead of inflows and on concerns that the cryptocurrency may be overbought, with US$13,000 continuing to be a significant level of resistance (outflows suggest that traders are taking Bitcoin off the blocks in anticipation that price will rise).
In today's issue…
For Markets Who Wins Matters Less Than That Somebody Does
U.S. Treasury Yields Are Up & Why You Should Care
Digital Yuan to Digital Yen – Is Cryptocurrency Turning Japanese?
Market Overview
Welcome to your weekend, a time for family, friends and maybe some sports. 
Just as winning is everything in sports, winning is everything in elections as well and market volatility will feed off political uncertainty if Americans remain as divided at the polls in November, as they appear to be anecdotally. 
As U.S. elections draw nearer, more investors are pricing in a Biden victory, and against a backdrop of improving economic conditions in the U.S., a clear decision either way would help markets in general. 
Asian markets ended the week mostly up with 
Tokyo's Nikkei 225 (+0.18%), Hong Kong's Hang Seng Index (+0.54%) and Seoul's KOSPI (+0.24%) were higher, while Sydney's ASX 200 (-0.11%) was down slightly.
As the last week of October approaches, expect more of the same with just days away to U.S. elections and the markets to trade pretty much the same way they did last week, except in the highly unlikely event that Congress pulls off an 11th hour stimulus deal. 
1. For Markets Who Wins Matters Less Than That Somebody Does
Memories of America's 2000 presidential election continue to haunt some investors who point to the fact that an uncertain outcome generally hurts markets
Provided that there is a clear winner either way, investors can take comfort that historically, markets haven't moved all that much from the time a new U.S. president is elected to the time they take office
America has always been about winning, the times when it hasn't had an outright win have been tough on the American psyche, and are better relegated to the dust heap of history.
That's why there's no such thing as a tie in an NBA basketball game and why Americans have never ever really taken to soccer (a goalless draw continues to puzzle Americans struggling to understand how soccer, as it is called in the U.S.) can be considered a sporting event.
Which is why it's so important for investors that the outcome in November's U.S. elections be a clear one.
It doesn't matter who wins, but that somebody does, and clearly.
From 1929 to 2019, the S&P 500 grew an average of 7.45%, according to Dow Jones Market Data, whenever there was one party controlling both chambers of Congress and the presidency.
Whereas the S&P 500 only rose 7.26% in the other 46 years when there was a split government.
And that makes sense.
As demonstrated by the Obama administration, it's hard to pass any kind of legislation when partisan efforts to block it exist.
And globally, many struggle to understand why policy change is so difficult in the United States, especially for the Chinese, for whom such changes tend to occur swiftly and with little fanfare.
But that is the price of democracy,
The greatest risk perhaps is a lack of certainty – if there should be a hung election.
Markets rather the devil they know, than not knowing who the devil will be, because it makes it difficult to take positions on either side.
Biden wins? Great. Buy gold and Bitcoin, short the dollar and bet on ESG companies.
Trump? Go big on energy, steel, airlines and banks.
It's almost formulaic.
But if neither Trump nor Biden has a clear victory, as was the case in the 2000 U.S. presidential election, then be prepared for a sharp fall in stocks, followed by intense volatility.
In 2000, when it was clear that neither Bush nor Gore had won the necessary electoral college votes to take them past the finish line, the S&P 500 fell 1.6%, the Dow Jones Industrial Average slipped 0.6% and the Nasdaq Composite plunged 5.4%.
By the time the dust settled and Gore conceded to Bush, the Nasdaq Composite would be 17% from where it was before the election.
In America, winning is everything, and let's pray there's a winner in November.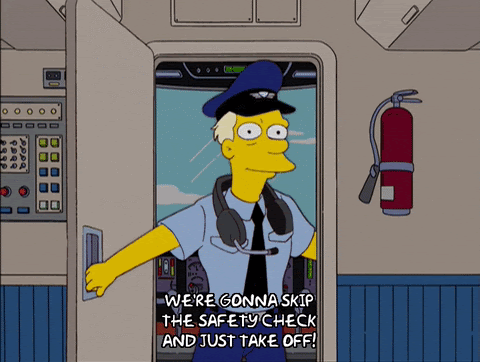 2. U.S. Treasury Yields Are Up & Why You Should Care 
U.S. Treasury yields are now at their highest level since June
Treasury yields are an important determinant of both interest paid on other loans as well as their attractiveness to act as a safe haven hedge in any asset portfolio
Across the world, what you pay on a mortgage or your car loan is often determined by something that has very little to do with you – the U.S. Treasury yield.
Because many countries hold on to U.S. Treasuries as a central bank reserve asset, Treasury yields have an outsize impact and are a critical reference point for everything from student loans to bank deposit rates.
And while Treasuries have traded mostly within a tight band over the preceding period, helped in large part by the fact that the U.S. Federal Reserve has committed to keep interest rates low for the foreseeable future, yields saw their largest weekly gain this past week since August.
Hitting a high of 0.870% at one stage before paring back gains to settle at 0.842%, yields were lifted by signs of an economic recovery in the U.S. and hopes for some form of stimulus before or after U.S. elections.
Yields typically move in the opposite direction with bond prices and Treasuries have come under pressure as investors are increasingly betting on a Democratic clean sweep of both houses of Congress as well as the White House in November.
A Democratic victory would boost the chances of further fiscal stimulus and continue to put downward pressure on U.S. Treasuries, boosting yield.
With the number of Americans applying for unemployment benefits at their lowest level since March, at the height of the economic turmoil wrought by the coronavirus pandemic, bond prices have been steadily falling.
Rising yields for U.S. Treasuries may increase their allure as a safe haven asset, particularly as depressed yields have seen greater risk-taking among investors in search of higher returns.
Regardless, the recent spike may be short-lived.
In June, Treasuries rose above 0.8% as well, hanging there for a few sessions before coronavirus and the Fed pushed yields down sharply.
For those concerned about a hung election in November, now might be a cheap time to take up some insurance in the form of a Treasury.
3. Digital Yuan to Digital Yen – Is Cryptocurrency Turning Japanese?
Bank of Japan to roll out digital currency test next year
Japanese central bank will have an uphill task in garnering wider acceptance of a central bank-issued digital currency, with a culture where over one-fifth of GDP is still circulated as physical cash
Despite an announcement that the Bank of Japan (BoJ), the Japanese central bank, will be testing its own digital currency next year, officials have stressed that there has been no final decision on any such issuance.
Foreigners may be surprised to know that despite being one of the world's most technologically advanced societies (have you used a Japanese toilet recently?), Japan is still surprisingly hung up on cash.
As a percentage of gross domestic product, the amount of cash in circulation in Japan is 21.1%, according to data from the Bank for International Settlements.
That puts Japan well above India at 11.2% and South Africa, at 3.4%, societies which most would more typically associate with cash use. 
Part of the reason for the Japanese obsession with cash at least is cultural.
Japanese still carry a cumbersome hanko seal (whose roots trace back to the first century AD), that is used on every official form that a company and organization produces, and which every individual Japanese applies to important documents.
Getting the Japanese to embrace digital currency may be a tricky endeavor.
Although Tokyo was once home to the world's largest Bitcoin exchange, the now infamous Mt. Gox, Japanese in general have been slow to adopt cryptocurrencies.
With as many as 80% of central banks globally considering a central bank-issued digital currency, Japan is just the latest country to begin testing a digital currency, with China having successfully airdropped US$1.5 million worth of digital yuan in the city of Shenzhen.
The BoJ recognizes that digitizing the Japanese yen may be a lot more tricky than Beijing's effort to digitize the Chinese yuan, and unlike China, has stressed that a digital yen is not intended as a replacement for cash.
But the coronavirus pandemic may be set to change traditional Japanese attitudes towards a digital currency, having accelerated the use of cashless payments and online purchases.
The BoJ is also considering enlisting the help of payment services providers and fintech companies to play an intermediary function to bridge the gap between cash and digital payments, akin to China's uber payment apps WeChat Pay and Alipay.
And of course there's the matter Tokyo keeping up with Beijing. 
Speaking with Bloomberg, the BoJ's head of payment systems Kazushige Kamiyama wasn't coy in his revelation that,
"It's not desirable if what China is doing becomes impossible to understand for us. We must diligently study."
Time for Japan to hit the books I suppose, perhaps an e-book would be appropriate in this case. 
Novum Digital Asset Alpha is a digital asset quantitative trading firm.
Exclusive access to Novum Digital Asset Alpha's Daily Analysis is made in conjunction with Bitcoin Malaysia.
The information and thoughts laid out in this analysis are strictly for information purposes only and should not be regarded as an offer to sell or a solicitation of an offer to buy any security in any jurisdiction where such an offer or solicitation would be in violation of any local laws.
It does not constitute a recommendation or take into account the particular allocation objectives, financial conditions, or needs of specific individuals.
For more information about Novum Digital Asset Alpha, please click on the image below: