TGIF! Happy Friday as markets took a positive turn as we head into the weekend. 
In brief (TL:DR)
U.S. stocks staged a turnaround yesterday with the S&P 500 (+0.52%), blue-chip Dow Jones Industrial Average (+0.54%) and tech-heavy Nasdaq Composite (+0.19%) all up slightly as the final U.S. presidential debate was set to get underway.
Asian stocks were a mixed bag in the morning trading session, as investors weighed the muted U.S. presidential debates against the prospect of stimulus coming from Washington.
U.S. 10-year Treasuries fell further with yields rising to 0.841% from 0.796% (yields typically rise when Treasury prices fall) on signs of an improving labor market in the United States.
The dollar was flat with investors closely monitoring the odds of a pandemic stimulus package being passed before elections.
Oil was flat, with December contracts for WTI Crude Oil (Nymex) (+0.04%) at US$40.62 from US$40.60 with traders concerned that a second wave of coronavirus infections may affect demand towards the end of the year.
Gold edged up slightly, as December contracts for Gold (Comex) (+0.08%) rose to US$1,906.10 from US$1,904.60 in the previous session, on signs of a Democratic win in November.
Bitcoin (+0.11%) rose sharply overnight and cleared US$13,000 before pulling back slightly to trade at US$12,907 from US$12,892, as outflows from exchanges surged ahead of inflows and may be slightly overbought at the current level (outflows suggest that traders are taking Bitcoin off the blocks in anticipation that price will rise).
In today's issue…
U.S. Presidential Elections Enter Their Final Stretch
A Sure Win on Ant Group?
PayPal Goes Shopping for Cryptocurrency Companies
Market Overview
With just days to go before U.S. elections in November, U.S. President Donald Trump and Democratic Nominee Joe Biden are at the final debate before Americans head to the polls. 
Offering starkly differing views on the U.S. coronavirus response, someone waking up from a coma might think that the two men didn't just come from different political parties, but different planets altogether. 
While most countries in Asia have managed to bring the spread of the coronavirus under control, it continues to rage unabated in the United States, with more Americans hospitalized for the coronavirus than at any time since the pandemic first began. 
But the debate may have little impact on November's outcome, with a little over 47 million Americans or more than a third of the total 2016 vote, already having cast their ballots. 
Historically, voting early has favored Democrats, but given that this is an election being held in the midst of a pandemic, it's far too early to call. 
Whilst Biden leads in almost all polls, including many which rightly called Trump's win in 2016, the Democrats are not taking any chances. 
Stung by the surprise upset in 2016, Democrats are throwing everything and the kitchen sink to make sure that their candidate and fellow Democrats make a clean sweep of all the levers of power in Washington. 
Asian markets were a mixed bag in the morning session with 
Tokyo's Nikkei 225 (+0.05%) and Hong Kong's Hang Seng Index (+0.13%) up down, while Sydney's ASX 200 (-0.35%) and Seoul's KOSPI (-0.31%) were lower. 
1. U.S. Presidential Elections Enter Their Final Stretch
Polls suggest a Democratic clean sweep of all the levers of power but counting your ballots before they've been cast has led almost all Democrats to be cautious, with top Democrats emphasizing that more needs to be done
Muted presidential debate between Trump and Biden reveals a tired incumbent president and is likely to have limited impact on November's outcome
As the final debate in the race for the White House gets underway, rules have been altered so that mics will be muted to give candidates an uninterrupted two minutes to respond to questions – so far that has meant a more muted and thankfully calmer debate.
At the last debate between Biden and Trump, many voters felt turned off by Trump's combative style, while most Americans who watched the debate said that they were disappointed by the lack of discourse over substantive issues.
As the coronavirus continues to surge across the United States and more Americans are being hospitalized as a result of the pandemic, it becomes increasingly difficult for Trump to defend his administration's handling of the public health crisis.
With just days to election, and a record number of voters having already gotten out the vote, it's unclear what effect (if any) this final presidential debate will have on voters.
Although early voting has historically tended to favor Democrats, Biden's lead in key swing states like Pennsylvania with its 20 electoral college votes, is probably a lot slimmer than polls would suggest.
Democrats are not taking anything for granted.
Stung by the disappointment of 2016, the Biden campaign has made a last, concerted push towards the finish line.
But this is an U.S. election like no other.
The pandemic has meant that Democrats can't go door to door to get voters to come out and while mail-in ballots may help, it's entirely possible for many of those ballots to be rejected down the line.
And while many Americans are unhappy with Trump's handling of the pandemic, there are also many who believe that the U.S. economy was on the right path before it hit and may afford Trump a mulligan.
Whereas the 2019 midterm elections which saw gross unhappiness with the Republican party, sweep Democrats into power in Congress, Democrats need to focus American voters on the "do-nothing" Republicans and Trump's abysmal handling of the pandemic to unseat him. 
A landslide for the Democrats, while possible, is unlikely – it'll probably be a lot closer than polls suggest, which means investors can expect far more volatility right through till mid-November. 
2. A Sure Win on Ant Group?
Plucky Hong Kong retail investors use leverage up to twenty times to bet on hot IPO Ant Group
Low yield environment coupled with the lack of quality IPOs to bet on means that even a heavily leveraged bet on Ant Group is likely to still pay off
While the coronavirus pandemic has embroiled the global economy, there are still firms which are not only proving resilient, but taking advantage of a low-yield environment to raise money.
With just four days to Jack Ma's Ant Group IPO, investors are lining up around the block to get a piece of the action.
Boasting enviable sales growth and profitability, Ant Group's IPO looks all set to make a killing for the investors lucky enough to get a portion of the action.
And in Hong Kong, savvy retail investors know best how to play new listings – by borrowing as much as they can from their brokers in order to apply for as many IPO shares as possible.
In the fragrant harbor, a good rule of thumb is that a 90% investment into an IPO can be covered by margin loans – so US$10,000 can get an investor US$100,000 worth of shares.
But local brokers are so sure about Ant Group's IPO that they're pulling out all the stops and offering leverage up to 20 times with interest on these 7-day margin loans anywhere between 2% to 3% annually.
Betting on a quality IPO is almost a no-brainer.
A rough and dirty calculation suggests that even borrowing 90% with margin financing at a 2.5% rate, the IPO only needs to debut with a 5% gain for the investment to break even.
And with the Ant Group IPO, 5% on debut may even seem somewhat conservative.
However, there's one small detail which punters may not be considering – the actual number of shares allocated.
Only a 5% gain on debut is needed provided that an investor gets 1 out of every 100 shares applied for, but if that number falls to 1 out of every 1,000 shares, that same investor now needs Ant Group to soar 40% on the first day, because of the costs of financing which are already fixed.
But even at those levels, it's a reasonable bet to take, precisely because these are unprecedented times.
With no signs that interest rates are rising anytime soon and with only a handful of companies, of which Ant Group is one of them, able to make money regardless of pandemic conditions, even a risky bet such as the Ant Group IPO on borrowed money can make sense.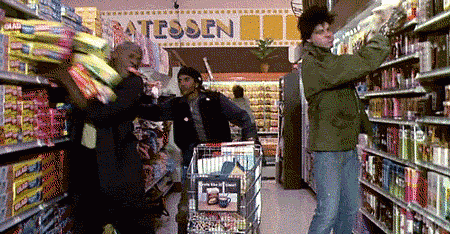 3. PayPal Goes Shopping for Cryptocurrency Companies
PayPal (-4.29%) is alleged to be in discussions to purchase cryptocurrency custodian BitGo
Institutional participation in the cryptocurrency space will increase demand for institutional infrastructure such as custodians, fund administrators, auditors, lawyers and accountants to deal with the nascent asset class
Hot on the heels of its announcement that it will be facilitating the purchase, sale and storage of cryptocurrencies, payment services provider PayPal, which boasts some 364 million active users and processed over US$2.2 billion in payments in the second quarter alone, is now alleged to be shopping for cryptocurrency companies.
At the top of PayPal's shopping list is institutional Bitcoin custodian BitGo.
While talks are still ongoing, a deal could be reached in weeks, according to sources quoted by Bloomberg.
According to PitchBook, BitGo last raised US$58.5 million in 2018 at a valuation of US$170 million, just as cryptocurrency prices were starting to fall precipitously.
It would be fair to assume that given the bullishness in Bitcoin and other cryptocurrencies this year, BitGo's valuation would be far higher, should PayPal ultimately decide to acquire the firm.
Founded in 2013, BitGo offers digital wallets that require multiple signatures for transactions, as well as offline vaults for storing Bitcoin and other cryptocurrencies and was one of the first companies in the space to focus on institutional investors, despite their slow adoption.
This year has marked significant changes however, as high profile investors, from billionaire hedge fund investor Paul Tudor Jones, to listed firms such as MicroStrategy (+1.10%) and Square (-1.10%), all placing a portion of their assets into Bitcoin.
Even outwardly dismissive companies such as Goldman Sachs (+1.23%), have added staff to study the digital asset space.
In August, BitGo applied to New York regulators to become an independent, regulated and qualified custodian under New York State Banking Law.
Custodians are an important part of greater institutional adoption of cryptocurrencies, whether for trade, investment or for a transfer of value.
Cryptocurrencies present unique challenges for custodians in that trading digital assets often requires investors to place their cryptocurrencies on centralized exchanges with hot wallets that are prone to hacking both from internal and external sources.
Cold wallets which are air-gapped from the internet pose a different set of complications as investors need to manage secret keys or long sequences of words as seed phrases, should they lose their secret keys.
Cryptocurrency custodians help to address many of these challenges by providing a one-stop shop for institutional investors, but given that it's still early days, custodians have yet to provide the sort of services that would facilitate trading of cryptocurrencies on centralized and regulated exchanges.
Bitcoin cleared US$13,000 overnight, buoyed in large part by the PayPal news and has since pulled back slightly to just below that level. 
Novum Digital Asset Alpha is a digital asset quantitative trading firm.
Exclusive access to Novum Digital Asset Alpha's Daily Analysis is made in conjunction with Bitcoin Malaysia.
The information and thoughts laid out in this analysis are strictly for information purposes only and should not be regarded as an offer to sell or a solicitation of an offer to buy any security in any jurisdiction where such an offer or solicitation would be in violation of any local laws.
It does not constitute a recommendation or take into account the particular allocation objectives, financial conditions, or needs of specific individuals.
For more information about Novum Digital Asset Alpha, please click on the image below: