I trust you're having a wonderful weekend and the good news is that markets are no worse for the wear after last week. 
In brief (TL:DR)
U.S. stocks ended the week on a mixed note with the S&P 500 (+0.01%) and blue-chip Dow Jones Industrial Average (+0.39%) up, while the tech-heavy Nasdaq Composite (-0.36%) saw a selloff as investors rotated out of tech stocks to seek bargains in other sectors on robust third quarter earnings reports.
Asian stocks closed mixed for the week in mostly choppy trading sessions.
U.S. 10-year Treasuries continued to slide on Friday with yields edging up to 0.746% from 0.730% in the previous session (yields typically rise when Treasury prices fall).
The dollar ended the week down as traders rotated into the euro and British pound.
Oil stayed flat, with November contracts for WTI Crude Oil (Nymex) (-0.14%) at US$40.88 from US$40.94 on concerns that U.S. demand is likely to drop and despite Russia and OPEC working to curb supplies and keep prices stable.
Gold pulled back slightly with December contracts for Gold (Comex) (-0.13%) at US$1,906.40 from US$1,914.40 in the previous session as the prospects of a stimulus out of Washington grew increasingly remote.
Bitcoin (+0.96%) fell going into the weekend at US$11,330, falling along with tech stocks and gold on Friday as outflows from exchanges continued to outpace inflows (outflows suggest that traders are taking Bitcoin off the blocks in anticipation that price will rise).
In today's issue…
Tech Stocks are the 400-pound Gorilla on the S&P 500
Fed Officials Debate How to Burst The Asset Bubbles It's Helped Create
SEC Champions Tokenized ETFs While a Bitcoin ETF Remains Elusive
Market Overview
Better-than-anticipated economic data out of the U.S. was tempered with Friday's expiration of equity options that saw markets generally trade up before giving up most of their gains to end the week flat. 
While the coronavirus rages in much of the United States, it appears that the pandemic hasn't dampened the appetite to consume as U.S. retail sales rose their at their fastest in rate in three months over September, while consumer sentiment was up in October. 
But U.S. manufacturing production unexpectedly declines last month, demonstrating the uneven pace of the tepid economic rebound that's being threatened by both pandemic and politics. 
Asian markets ended the week a mixed bag, with 
Tokyo's Nikkei 225 (-0.41%), Seoul's KOSPI (-0.83%) and Sydney's ASX 200 (-0.54%) down, while Hong Kong's Hang Seng Index (+0.94%) was the only index in the green at the end of the week, on the back of bullishness from China's economic activity. 
Going into a fresh new week, investors can more or less expect more of the same. 
With just weeks to go before the U.S. presidential elections, investors are likely to sit on the sidelines until and unless clearer indications about the prospects surrounding the pandemic or politics are made apparent.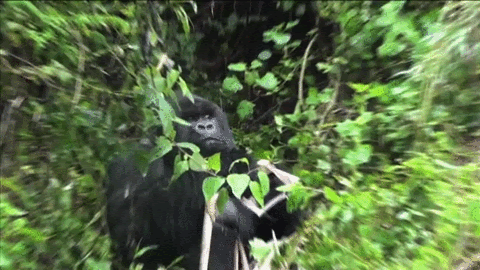 1. Tech Stocks are the 400-pound Gorilla on the S&P 500
Index investors who buy the S&P 500 for its broad exposure to a wide swathe of America's economy may want to beware that tech stocks now account for an outsized proportion of the index's performance
The rise and fall of tech companies may unnecessarily distort the S&P 500 and limit its role as a intra-stock portfolio diversifier
If the whole purpose of buying an index like the S&P 500 is to gain exposure to a broad swathe of the American economy, then this year has upended its normal functioning.
With technology companies looking set to end the year with their greatest share of the stock market ever, topping even dotcom bubble era peaks, index investors are increasingly looking like tech stock investors.
According to Dow Jones Market Data analysis of the annual market value data of companies constituting the S&P 500, tech companies now account for nearly 40% of the market value of the index, eclipsing the 37% they held in 1999, shortly before the dotcom bubble burst.
And it's not as if all tech companies are built equal either.
Consider that just one company, Apple (-1.40%) makes up 7% of the S&P 500 on its own.
But that also means that the fortunes of index buyers rise and fall with the fortunes of the tech stocks which constitute them.
Despite a recent pullback in popular tech stocks like Apple and Netflix (-2.06%), the S&P 500 is still up almost 8% for the year and near all-time highs hit during the coronavirus-induced economic slowdown.
But perhaps unlike the dotcom bubble, tech companies these days are increasingly being supported by tectonic shifts that have been many years in the making, including remote working and a demand for cloud computing technologies and services.
Yet the concentration of gains from the S&P 500 in a narrow group of companies concerns many investors, who worry that the index is no longer working as a gauge of the broader U.S. economy and a significant pullback in a handful of stocks could have much larger implications on markets as a whole.
Unlike the dotcom bubble though, tech stocks are also riding high on record earnings and rising revenues.
Near-zero interest rates are also being used to justify their seemingly limitless valuations.
But many investors are also recognizing that more volatility could be in store as the tech sector has risen far quicker than the rest of the market.
Part of the problem of course is that the S&P 500 is weighted by a company's market value, with the biggest tech firms overshadowing declines in other sectors well before the coronavirus pandemic hit.
And that means that index buyers who used to view the S&P 500 as a useful tool to obtain broad exposure to the U.S. economy may need to acknowledge the 400-pound gorilla in the room – that the S&P 500 may be shaping up to be more like the Nasdaq Composite than perhaps intended.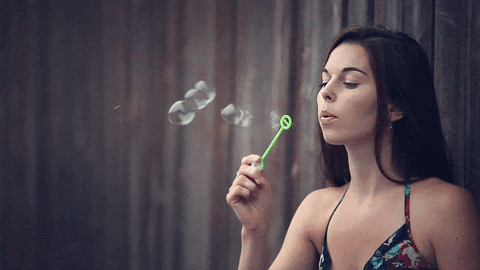 2. Fed Officials Debate How to Burst The Asset Bubbles It's Helped Create
Low interest rates and the longer term expectation of persistently low rates have the potential to distort markets, inflate dangerous asset bubbles and encourage unnecessary risk-taking behavior 
Fed officials are caught in a bind between stoking a revival in the U.S. economy while tamping down the prospect of unsustainable asset bubbles
Raising rates prematurely, depending on whether there is a change in U.S. presidential administrations, may cause immediate short term market shocks and stocks to pull back
Nothing quite distorts markets as much as cheap money. When it's so cheap to borrow, you'd be foolish not to.
But the problem with all that borrowing is that it often leads to foolishness in and of itself.
Because low interest rates encourage the sort of degenerate risk-taking that has plagued the global economy repeatedly and at regular intervals, the U.S. Federal Reserve is now considering stricter financial regulations to help prevent the asset bubbles that its low interest rates have helped create.
With the Fed pledging to keep interest rates low for the foreseeable future, some senior Fed officials are calling for tougher regulation to prevent excessive risk-taking and asset bubble formation.
Part of the reason of course is that when inflated asset prices inevitably come crashing down, their size and magnitude may be such as to cause systemic instability, forcing government bailouts or central bank intervention.
One of the biggest fears among some Fed officials is that the U.S. central bank could be forced to raise interest rates earlier than it would like, if financial sector risks are not managed and dangerous asset bubbles, particularly in real estate, are allowed to emerge.
In a speech last month, Fed governor Lael Brainard said that expectations of low interest rates for extended periods were "conducive to increasing risk appetite, reach-for-yield behavior and incentives for leverage" which had the potential to boost imbalances in the financial system.
For now, the Fed has intervened by capping dividend payments and banning stock buybacks at the largest U.S. banks, to ensure that they are sufficiently capitalized should things go wrong, but some senior officials at the Fed believe that those measures aren't enough.
Ultimately, whether the Fed moves to institute stricter rules of lending and higher bank capital requirements will depend very much on who occupies the White House come January next year.
A Biden administration might see tougher restrictions on bank dividends, which would hurt the stock prices of banks, while a Trump administration would favor banks with greater tax cuts and reduced regulation.
Either way, unless something is done soon, by the time the Fed debates what it should do about the asset bubbles that it's helped create, it might be too late. 
3. SEC Champions Tokenized ETFs While a Bitcoin ETF Remains Elusive
U.S. Securities and Exchange Commission is actively pursuing regulations that would permit the tokenization of exchange traded funds (ETFs) as well as other securities products
Move to permit the tokenization of ETFs would improve efficiency, but so far the SEC continues to show reluctance to approve a Bitcoin or cryptocurrency ETF, which will disappoint Bitcoin bulls looking for more widespread institutional adoption of cryptocurrencies
In what can only be a bitter irony, the U.S. Securities and Exchange Commission (SEC), which has repeatedly turned down petitions to allow for a Bitcoin ETF, is now co-opting the very blockchain technology underpinning Bitcoin to soon permit tokenized ETFs.
At a conference on innovation and regulation of digital assets, SEC chairman Jay Clayton has revealed that his agency was working with other financial regulators such as the Office of the Comptroller of the Currency and the Commodity Futures Trading Commission to determine who has regulatory jurisdiction over different cryptocurrency products.
The tokenization of ETFs would allow a designated cryptocurrency, to represent a single security, such as a stock, a basket of other securities or a fund, like an ETF.
Last year asset manager Franklin Templeton filed an application with the SEC to launch a government money market fund whose shares would be tokenized on the Stellar blockchain protocol, but the fund has yet to launch.
Part of the attraction with tokenized funds is that they would be more efficient, have a more solid audit trail and permit for real-time trade settlement and global liquidity.
Current structures mean that it can take up to several days for typical trades to be settled, but a blockchain-based ETF could potentially reduce that time to minutes.
Clayton noted, that "one of the problems we've had was we got off on the wrong foot in this innovation," adding that "we (thought we) could toss aside some of those principles of responsibility or transparency."
And while the SEC is actively pursuing the permit of tokenizing ETFs and other securities, Clayton was silent on the prospect of a Bitcoin or cryptocurrency ETF.
Part of the challenge with a Bitcoin or cryptocurrency ETF is that the SEC continues to view those markets as being highly susceptible to manipulation, which would strike at the very core of an ETF's value and function. 
And while a Bitcoin ETF may still be some time coming, if ever, for now at least, Bitcoin bulls can take comfort in that mimicry may be the best form of flattery. 
Novum Digital Asset Alpha is a digital asset quantitative trading firm.
Exclusive access to Novum Digital Asset Alpha's Daily Analysis is made in conjunction with Bitcoin Malaysia.
The information and thoughts laid out in this analysis are strictly for information purposes only and should not be regarded as an offer to sell or a solicitation of an offer to buy any security in any jurisdiction where such an offer or solicitation would be in violation of any local laws.
It does not constitute a recommendation or take into account the particular allocation objectives, financial conditions, or needs of specific individuals.
For more information about Novum Digital Asset Alpha, please click on the image below: