Turning into Thursday and I hope that you are doing well because the markets are taking a turbulent turn. 
In brief (TL:DR)
U.S. stocks continued to slide yesterday with the S&P 500 (-0.66%), tech-heavy Nasdaq Composite (-0.80%) and blue-chip Dow Jones Industrial Average (-0.58%) all down on diminishing prospects of a fresh round of fiscal stimulus from Congress.
Asian stocks were a mixed bag with markets closer to the U.S. dialing down while those trading more strongly with China continued to look up.
U.S. 10-year Treasuries were unchanged and yield was steady at 0.731%, or the higher end of the trading band on a lack of movement on stimulus or the dollar.
The dollar steadied after an overnight decline against major trading partners, as the pressure of fresh fiscal stimulus lightened selling pressure.
Oil stayed flat, with November contracts for WTI Crude Oil (Nymex) (+0.17%) at US$41.11 from US$41.04 as an industry report pointed to shrinking stockpiles in the U.S.
Gold slid with December contracts for Gold (Comex) (-0.38%) at US$1,900.10 from US$1,907.30 in the previous session on bets that inflation isn't likely to feature much in the coming months.
Bitcoin (-0.64%) pulled back slightly at US$11,401 (GMT 0200) on the back of dollar firmness and with outflows from exchanges picking up speed (outflows suggest that traders are taking Bitcoin off the blocks in anticipation that price will rise).
In today's issue…
Where Does Your Cash Go?
What Can The Rich World Learn From Chinese Fiscal Policy?
Cryptocurrency Companies Consolidate
Market Overview
Earnings for the third quarter, particularly for banks was good, but prospects appear to be dimming. 
And that's what's weighing down most of the market. 
Because you can't invest in the future while looking out of the rearview mirror, investors are weighing robust earnings in the third quarter against plateauing prospects here on out with a lack of stimulus. 
Asian markets were a mixed bag in the morning trade, with 
Tokyo's Nikkei 225 (-0.42%) and Seoul's KOSPI (-0.60%), down while Sydney's ASX 200 (+0.69%) and Hong Kong's Hang Seng Index (+0.07%) were up slightly on muted volumes. 
Because stocks appear to be trading rangebound while stimulus talks continue in Washington, there appears to be a growing market consensus that stimulus will be what is needed to keep markets buoyant.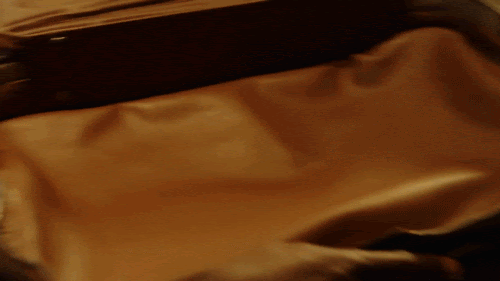 1. Where Does Your Cash Go?
Savers are being penalized by a prolonged low interest rate environment
Investors looking for yield need to consider whether those extra percentage points in exchange for liquidity and portfolio risk are something that is consistent with their longer term money goals
In a world that seems incredibly uncertain and with markets volatile to the point of schizophrenia, it's understandable if investors want to hide under a rock and stuff cash into their mattresses.
With more people in rich countries becoming savers than ever, the bigger question of course is where do those savings go?
As the world's pre-eminent central bank, most other central banks take their cue from the U.S. Federal Reserve, which has pledged to keep interest rates low for the long term, while allowing for higher levels of inflation.
The Fed is no friend of savers, which is why savers looking for more yield often have limited options – take on more risk or sacrifice liquidity.
For investors who don't want to take on more risk, money market funds (MMFs) or fixed income exchange traded funds (ETFs) are an option, providing slightly higher yields of between 1% to 2%.
But these come with more market risk and fixed income ETFs can trade out of sync with underlying assets, as happened in the earlier part of this year – which is a problem for investors who need liquidity at inopportune times, having to sell during market turmoil and accepting a discount to the actual value of the debt that makes up the ETF.
And while MMFs used to offer much higher yields, most these days are offering less than 1%, which is why there's a strong temptation from savers to throw in the towel and keep cash in low-yield savings accounts.
The unfortunate reality is that any investor looking for liquid assets with returns in excess of 2%, will need to take on more risk.
It makes sense that investors want their money to work harder for them, but it's important not to mistake the journey for the destination.
Investors need to ask themselves whether the extra few percent of yield is worth them taking on additional portfolio and liquidity risk – will this money be needed in short order?
The goal is more important than the yield.
Ultimately investors need to question what their goals are and then work backwards from there. 
Yield for yield's sake could end up yielding the contrary to what the goal is. 
2. What Can The Rich World Learn From Chinese Fiscal Policy?
IMF suggests that the rich world should consider infrastructure spending akin to China's to make up for the shortfall in private spending
Infrastructure spending would favor languishing construction company stocks and help to provide employment
Long a champion of fiscal prudence – don't build airports that aren't going to be used – the IMF is now suggesting that rich countries such as the United States, which spends painfully low amounts on infrastructure, may want to consider taking a leaf out of China's playbook.
The U.S. in particular, and Europe to a lesser extent, have spent painfully low amounts on infrastructure and it's been showing for years.
In the U.S., crumbling bridges, unheated schools and potholed riddled roads aren't an anomaly, it's a way of life. 
And with the level of uncertainty surrounding economic growth higher than past recessions, the IMF may be right in that government needs to step in to spend on public projects.
When the global pandemic eventually dies down, countries looking to diversify their supply chains away from China will need robust infrastructure to do so.
And that means spending on roads, ports, bridges and railways, as well as "soft" infrastructure in terms of a healthier and better-educated population, and well-funded research institutions.
According to the IMF, fixing all of America's bridges and roads alone would cost an estimated 3.5% of GDP.
But what the IMF also suggests is that robust fiscal policy through infrastructure spending has a knock-on effect in private sector investment as well – possibly because companies that notice a strong government commitment to growth and stability as an encouraging sign to invest more.
The IMF suggests that even a fiscal expansion of 1% when uncertainty is very high, can lead to output gains of as much as 2.7% and private investment gains of about 10.1% after two years.
And a shift towards infrastructure spending by governments, especially in the rich world, makes absolute sense in these uncertain times.
In the run-up to the Great Depression, fiscal belt tightening and high taxes saw the global economy plunge even deeper into recession, but it wasn't until the ideas of British economist John Maynard Keynes took root, that governments recognized that public spending needed to take the place of private spending in times of crisis.
The coronavirus pandemic is one of those times.
While China has perhaps fallen to the other extreme by raising public spending and (for now at least) building entire cities which remain underutilized, the rich countries of the western world perhaps have fallen by the wayside on the opposite end.
Because construction and infrastructure development tend to be more labor intensive, government spending in these areas may help to lift otherwise moribund economies and benefit the slew of companies that support such businesses.
Now if only there were the political will to do so. 
3. Cryptocurrency Companies Consolidate 
First half of 2020 M&A activity for cryptocurrency companies eclipses all of 2019's activity
Increased awareness, greater regulatory certainty and institutional investor interest have all contributed to 2020 being a stellar one for cryptocurrencies
For an industry that preaches decentralization, things are getting far more centralized as merger and acquisition activity heats up in the cryptosphere.
According to a report by PwC, global deal value for cryptocurrency companies was at US$597 million in the first half of 2020 alone, as compared with US$481 million for the whole of last year, including the purchase of CoinMarketCap (a cryptocurrency data service provider) by Binance based on an estimated deal size of US$400 million.
And in the cryptosphere, size matters – while the total number of deals fell, the average size of each deal was much larger.
Given the unclear and piecemeal approach towards regulating cryptocurrencies in the U.S., M&A activity was understandably more robust outside of America, with 57% of volume in Asia Pacific, Europe, the Middle East and Africa.
Speaking to Bloomberg, PwC Crypto Leader Henri Arslanian suggests,
"We expect crypto M&A activity to remain strong for the coming months particularly with some of the larger or more profitable players acquiring firms that offer ancillary services to their current offerings."
"We should expect the large crypto unicorns to become increasingly like 'crypto octopuses' by acquiring or investing in various ancillary businesses in order to remain dominant."
Cryptocurrencies as a whole have had a successful 2020.
Fears of inflation (though overexaggerated for now, but may yet prove prescient) have stoked a revival in gold and Bitcoin.
And low yields, combined with negative real returns from fixed income have led many investors to wade into cryptocurrency waters.
The Bloomberg Galaxy Crypto Index is up over 80% for the year, compared with a gain of just 10% in the S&P 500 and adding to Bitcoin's allure are some big name companies also pouring into the space.
Over the past two months, Nasdaq-listed MicroStrategy (-1.11%) announced some US$250 million worth of investment in Bitcoin, while NYSE-listed payment services provider Square (-1.56%) put in US$50 million in Bitcoin last week.
Earlier this year, billionaire hedge fund manager Paul Tudor Jones revealed that as much as 3% of his assets are in Bitcoin.
The rise of decentralized finance or DeFi has also seen a surge in investments in companies catering specifically to the space as well, with cryptocurrency exchanges or trading companies actively raising funds.
And with China launching its own digital yuan as well as Europe giving serious consideration to doing the same, as well as greater regulatory clarity regarding cryptocurrencies in many jurisdictions, cryptocurrencies have been on a tear of late, as evidenced by greater M&A activity. 
Novum Digital Asset Alpha is a digital asset quantitative trading firm.
Exclusive access to Novum Digital Asset Alpha's Daily Analysis is made in conjunction with Bitcoin Malaysia.
The information and thoughts laid out in this analysis are strictly for information purposes only and should not be regarded as an offer to sell or a solicitation of an offer to buy any security in any jurisdiction where such an offer or solicitation would be in violation of any local laws.
It does not constitute a recommendation or take into account the particular allocation objectives, financial conditions, or needs of specific individuals.
For more information about Novum Digital Asset Alpha, please click on the image below: