Turning into Tuesday and it appears that those hopeful that a new week would mark new beginnings were sorely disappointed as markets tanked against soaring coronavirus case numbers. 
In brief (TL:DR)
U.S. stocks continued to slide at the start of the week with the S&P 500 (-1.16%), tech-heavy Nasdaq Composite (-0.13%) and blue-chip Dow Jones Industrial Average (-1.84%) continuing to weaken on worsening coronavirus pandemic conditions. 
Asian stocks opened down in the morning session and continue to trend downwards.   
U.S. 10-year Treasuries rose on worsening sentiment, with yields falling to 0.670% from 0.694% as investors sought sanctuary in safe assets. 
Oil took a negative turn as October contracts for WTI Crude Oil (Nymex) (-3.74%) fell on fears of a fresh wave of lockdowns, sliding to US$39.57 from US$41.11 in the previous session.
The dollar was flat against other currencies, having already rallied in the previous session, traders adopted a wait-and-see approach. 
Gold slid with Gold (Comex) (-0.02%) at US$1,911.90 from US$1,962.10 in the previous session, for December contracts, as a selloff in stocks saw a broad shift out of a swathe of asset classes outside of sovereign debt.   
Bitcoin (-4.70%) fell alongside the broader market for risk assets, including gold, and now trades at US$10,450 (GMT 0230) with outflows from exchanges just pipping inflows slightly, and on volumes which have doubled since the start of the week (outflows suggest that traders are holding onto Bitcoin in anticipation of price rises). 
In today's issue…
The Apple Is Falling Further & Further Away From The Tree 
What the Rally In U.S. Treasuries Tell Us About Coronavirus Expectations
Betting on a Bitcoin Options Shock  
Market Overview
Right up till September, just looking at stocks, it was hard to tell that the world was in the midst of a crippling pandemic. 
But September quickly reminded investors just where we are in the world right now and the current state of affairs. 
Heading into peak flu season in the northern hemisphere, countries where the spread of the coronavirus had been brought under control for the most part, are now experiencing a second round of infections, just as the U.S. is closing in on over 200,000 fatalities caused by the pandemic. 
As stocks fell, investors poured into safe assets like Treasuries, while tech stocks that had seen falls in the first two weeks of September, gained ground on fears that a second round of lockdowns would prove inevitable. 
As other indices slid, the tech-heavy Nasdaq Composite's slide was relatively benign in light of the broader market rout. 
Asian indices which tend to have more real estate, banking and manufacturing plays, were however more badly affected with 
Seoul's KOSPI (-1.81%), Hong Kong's Hang Seng Index (-0.30%), and Sydney's ASX 200 (-0.92%) all down in the pre-lunch trading hours, while Tokyo was spared as it remained closed for a holiday.
The spike in coronavirus cases could not have come at a worse time, but then is there ever a good time for a pandemic? 
With the Fed concluding its last meeting before U.S. elections, with little in the policy meeting to boost investor sentiment or any hint of further quantitative easing, investors have little to feel confident about, especially given increased political uncertainty in U.S. presidential elections and heightened geopolitical risks. 
Expect familiar pandemic themes to resurface if the threat of a second round of lockdowns is renewed, including for tech stocks, Bitcoin and gold – but these themes will need unscheduled and timely intervention by the Fed, and only if markets continue to bleed and show no signs of relief.
1. The Apple Is Falling Further & Further Away From The Tree
New Apple iPhone 12 Pro Max – a flagship phone with lousier batteries and incremental performance enhancements, reflect a company struggling to create new blockbuster products
The pursuit of profits seems to be steering Apple (+3.03%) away from its roots, which will have long-term deleterious effects on the premium that investors currently pay for the stock
Framerates, GHz and other performance metrics are typically the purview of the non-Apple crowd. 
Long before the first iPod, Creative (-0.83%), a Singapore company that was a pioneer in the manufacture of computer sound cards, had invented the MP3 player, but it was Apple that made it cool. 
A thousand songs in your pocket wasn't just a catchy marketing slogan, it was also a technical reality, with the iPod becoming a desirable piece of technology that everyone just had to own. 
And since then, Apple has gone on to create a string of other products which have not just defined our technological sensibilities, but our modern design language as well. 
So when its flagship iPhone 12 Pro Max is being measured in terms of tech specs, you know something's not right at Cupertino. 
Touted as the iPhone's most radical upgrade, the iPhone 12 Pro Max has been spotted on popular benchmarking platform AnTuTu and reveals some of the most insignificant performance upgrades to the iPhone in history. 
Graphics performance on the new flagship iPhone is flat, with a 4% speed bump and memory speeds up by over a fifth, but these were hardly the gains expected from the world's first five nanometer chip, with gains initially tipped at 50% for graphics and 40% for the CPU. 
The main culprit? Battery life. 
Apple has downgraded batteries across its iPhone 12 range, despite them being the first iPhones to incorporate power hungry 5G modems – early adopters will want to consider springing a little extra for a mobile power bank. 
And in other unprecedented Apple moves, the iPhone 12 will ditch popular, but battery-draining features from earlier models, including the popular ProMotion display. 
For what should be the launch of a flagship smartphone, the iPhone 12 Pro Max, for now at least, fails to impress.
And a lackluster launch in the midst of an ongoing pandemic should see further weakness in Apple's stock price. 
Nvidia 
(+2.69%) 
 also recently announced it would be acquiring chip design provider Arm, for US$40 billion, at a time when Apple was to swap out the Intel 
(-0.34%)
 chips in its Mac to focus solely on Arm chips. 
Apple's decision (corporate-driven no doubt) to split its shares to make them more accessible to retail investors using zero-fee apps like SoFi and Robinhood, it's tussle with content producers such as Epic Games, maker of popular games like Fortnite that are on Apple's app store, seem to point to a company that is increasingly about profits and less about product. 
And history has demonstrated what happens when Apple chases the former rather than the latter. 
Not so long ago, Apple was a languishing company. 
Without its visionary founder Steve Jobs at the helm, the company produced uninspiring products driven by quarterly earnings reports instead of pushing the boundaries of design and technology. 
Apple may be heading in that direction yet again.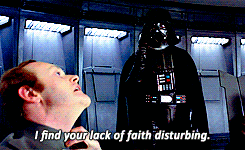 2. What the Rally In U.S. Treasuries Tell Us About Coronavirus Expectations
Long-dated U.S. bonds, as well as German and U.K bonds surge as investors seek out safety with coronavirus numbers soaring again in countries that had appeared to have the pandemic under control
Political uncertainty in the United States, and the approach of flu season in the northern hemisphere are all leading investors to worry about a fresh wave of lockdowns in an attempt to bring the pandemic under control
What we do know for certain and contrary to U.S. President Donald Trump's suggestion, is that the warmer weather did not cause the coronavirus to naturally disappear. 
Instead, the warm weather encouraged millions of mask-less Americans to head to the beaches, lakes, rivers and watering holes, spreading the coronavirus as they went. 
And now as coronavirus deaths in the U.S. close in on 200,000, U.S. Treasuries have spiked on fears that it's not just the U.S., but the whole world that doesn't have the pandemic under control. 
Spain, which had initially been one of the worst hit countries in Europe saw strict lockdowns help to bring the pandemic under control there, but a period of relaxation and an attempt at normalcy has seen the coronavirus re-emerge like a crop of acne on a teenager's forehead the night before prom. 
As case numbers in Europe spike, long-dated 30-year U.S. Treasuries, United Kingdom and German bonds all surged higher, while stocks plummeted. 
With the threat of another round of lockdowns looming, investors, already doubtful of the strength of any economic recovery, have sought safety in government bonds, sending yields plummeting – yields typically fall when bond prices rise. 
So long as investors believe that the coronavirus pandemic shows no signs of abating, bonds will continued to trend in an upwards direction and stocks will suffer, as traditional correlations between the two asset classes are restored. 
As yields become compressed, tech stocks are likely to be the beneficiary as long-dated bond yields tend towards negative real returns. 
3. Betting on a Bitcoin Options Shock
About 47% of some US$1.9 billion worth of Bitcoin options set to expire on Friday which should fuel volatility in Bitcoin's price
Bitcoin has moved relatively rangebound over the past few weeks as trading activity centered around Ethereum, the protocol of choice for DeFi products, the latest craze in the cryptosphere
Resilience over US$10,000 and macro chaos caused by the coronavirus pandemic provide sufficient narrative that could see Bitcoin bulls push the cryptocurrency higher towards the end of the week despite an interim pullback
The past week has been pretty much quiet for Bitcoin, as a raft of new decentralized finance or DeFi protocols hogged the limelight with the promise of high yields for token holders and liquidity providers, meaning that most of the trading activity has centered around Ethereum, the platform where 90% of DeFi products are based on. 
But with almost US$2 billion worth of Bitcoin options set to expire this week, Bitcoin may come back into focus again in a fresh wave of volatility. 
With Bitcoin option open interest soaring to over three times what it was just a few months ago, at US$1.9 billion, according to Skew, that some 47% of these contracts will expire by Friday means that it's not just the coronavirus pandemic that is likely to fuel volatility in the Bitcoin market. 
Previous Bitcoin option expiries have caused Bitcoin's price to bounce aggressively in either direction in the past, and given the backdrop of volatility in other markets, this time looks set to be no different. 
For now at least, Bitcoin bulls can take some comfort that bears were unable to push the cryptocurrency below the all-important US$10,000 support level for now, and with institutional investors increasingly interested in the space, there are still more long-term positive factors than negative. 
Add to that macro chaos caused by the coronavirus pandemic and the options expiry could just see another pump for Bitcoin back towards US$12,000, which would see a fresh wave of profit-taking at that level. 
Novum Digital Asset Alpha is a digital asset quantitative trading firm.
Exclusive access to Novum Digital Asset Alpha's Daily Analysis is made in conjunction with Bitcoin Malaysia.
The information and thoughts laid out in this analysis are strictly for information purposes only and should not be regarded as an offer to sell or a solicitation of an offer to buy any security in any jurisdiction where such an offer or solicitation would be in violation of any local laws.
It does not constitute a recommendation or take into account the particular allocation objectives, financial conditions, or needs of specific individuals.
For more information about Novum Digital Asset Alpha, please click on the image below: