Turning into Thursday and I hope it's turning out to be terrific for you! 
In brief (TL:DR)
U.S. stocks were a mixed bag as traders responded to the Fed's dovish stance as the S&P 500 (-0.46%) and tech-heavy Nasdaq Composite (-1.25%) were down, while the blue-chip Dow Jones Industrial Average (+0.13%) managed a small return. 
Asian stocks were down in the morning trading session as investors remain concerned over the extent of any economic recovery out of the U.S. 
U.S. 10-year Treasuries rose in a volatile trading session which saw yields spike to as high as 0.7% before settling at 0.686% from 0.678% (bond prices normally rise when yields fall).
October contracts for WTI Crude Oil (Nymex) (+1.98%) rose on the back of dwindling U.S. supplies to US$39.58 from US$38.81 in the previous session.
The dollar rose against major trading partners on the back of confidence that the Fed would do whatever it took to support the U.S. economy. 
Gold slid with Gold (Comex) (-0.95%) at US$1,947.80 from US$1,966.60 in the previous session, for December contracts, on the back of a rising dollar. 
Bitcoin (+2.02%) rose overnight testing US$11,000 before profit taking saw the cryptocurrency settle at US$10,950 (GMT 0500) with of inflows into exchanges outpacing outflows, and on increasing volumes (inflows typically signal traders are expecting to sell Bitcoin and lower prices). 
In today's issue…
Fed's Interest Rate Policy Will Make For Interesting Times 
Interest Rates Are Low, Does That Mean It's All In On Stocks? 
Does the Rise of Crypto.com Point Towards Peak Crypto Insanity? 
Market Overview
In the last meeting of the U.S. Federal Reserve before November's presidential election, the Fed kept rates low and pledged to keep them low, as markets had already priced in.
But the lack of any new substantive measures, other than a pledge to keep rates low and continue buying Treasuries and mortgage-backed securities at the current rate did little to provide the boost that markets were hoping for. 
Asian investors were disappointed by the lack of new measures from the Fed and the morning session reflected that, with Seoul's KOSPI (-1.40%), Hong Kong's Hang Seng Index (-1.61%), Sydney's ASX 200 (-1.13%) and Tokyo's Nikkei 225 (-0.64%), all down before the lunch break. 
1. Fed's Interest Rate Policy Will Make For Interesting Times
Fed changes communication policy and pledges to keep rates near zero for the next three years until unemployment falls below 4% and inflation hits 2%
Prolonged low interest rate environment makes Treasuries less attractive in the medium term, but make tech stocks, highly rated corporate debt, gold and Bitcoin a bigger draw
It's one thing when your date hints that she's up for a little bit more after dinner, but quite another if she blurts out in the middle of the meal that she's DTF.
And that's exactly what the U.S. Federal Reserve did yesterday – although to be sure, they're not looking to get in our pants. 
While most investors had expected the Fed to continue holding interest rates near zero, Fed officials also signaled that they were likely to stay there for at least another three years, vowing to delay raising rates until the U.S. gets to maximum employment and hits its 2% inflation target. 
In a 
statement
 issued on Wednesday, the Fed "expects to maintain an accommodative stance" until these outcomes are achieved. 
But wait, there's more. 
Because the Fed has also committed that it will continue buying Treasuries and mortgage-backed securities "at least at the current pace to sustain smooth market functioning," which sent the yield on 10-year and 30-year U.S. Treasuries spiking to session highs of 0.70% and 1.46% respectively, before coming back down.  
The Fed has set an enormously high bar to raise rates – and that could affect the investment landscape for the next few years at least. 
New economic projections for instance, show that the Fed is still likely to keep rates near zero over the next three years even if inflation reaches 2% and unemployment falls to around 4%. 
By way of comparison, when the Fed raised rates in 2015, after holding them near zero for 7 years after the financial crisis, unemployment was around 5% for that year and inflation was at 1.3%. 
In other words, the Fed could well hold interest rates near zero for a very long time. 
And that could have a dramatic distorting effect on assets and asset classes. 
While stocks may enjoy a momentary bump, investors have already started to scrutinize valuations, especially for the most expensive tech stocks. 
But short of viable alternatives, tech stocks are likely to continue doing well and highly rated bonds, gold and Bitcoin, will play off the inflation narrative. 
And while the Fed used to keep making markets guess what it's next move on rates was going to be, this time it has spelled it out – investors are going to get some. 
2. Interest Rates Are Low, Does That Mean It's All In On Stocks?
Low interest rates are being used to justify stock valuations particularly for tech
Increased uncertainty and a move to digitalization of the global economy are perhaps more relevant factors investors should explore before putting their money forward
"But I would just say this. In the long run, and even in the medium run, you wouldn't want to bet against the American economy."
– Jerome Powell, Chairman, U.S. Federal Reserve, May 2020
But what Powell didn't say was not to bet against the U.S. stock market – yet that has been precisely what investors have interpreted his comments to mean. 
With the inflation protected U.S. Treasuries yielding a record low -1.3%, the 4% earnings yield of the S&P 500 has proven irresistible for investors. 
As the economic fires of the coronavirus pandemic have raged everywhere, central banks have unleashed a firehose of liquidity in an attempt to douse the inferno, and that has led many investors into stocks on the basis of low rates. 
One of the basic tenets of textbook investing is that valuations are derived from the discounting of future cashflows against the returns from putting that money into a safe asset such as a Treasury today, which is why low interest rates are being used to justify a move into stocks.  
But it's not as if investors have been hurtling into stocks without much thought into it, as evidenced by a 
report
 by the Bank for International Settlements this week, which saw a selloff in dividend futures suggest that investors expect earnings to be tepid in the immediate term, but stock prices to return to normal over the longer term. 
The so-called equity premium – the premium that stock investors pay over bond investors, continues to remain high, and if history is any indicator, can be expected to remain high for years to come, as it was after the financial crisis of 2008. 
Where textbook investing has always struggled however has been to explain why equity premiums are so high and hard to predict, without the benefit of hindsight. 
Right now at least, uncertainty over the future prevents any semblance of rational discounting of cashflows at any given rate – it's sort of like trying to justify why you ordered the steak when you've already digested it. 
Viewed from that perspective, the prospect of a more digital economy post-pandemic, could well justify the inflated valuations of tech stocks currently – low rates on their own should not provide the basis for investing. 
If investors want the steak, they should just order it, forget about why it's good or bad for you.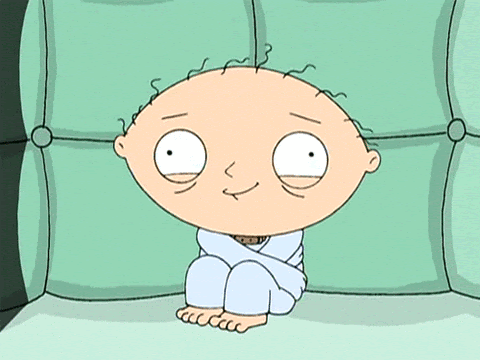 3. Does the Rise of Crypto.com Point Towards Peak Crypto Insanity?
Crypto.com's CRO token rises sevenfold this year alone
Marketing blitz may be sign that industry is headed towards another unsustainable bubble
In the mad ICO rush of 2017, the words on the tip of every profligate gambler's tongue was, "Did you get an allocation?"
As investors (speculators) poured into initial coin offerings (ICOs), a pre-listing allocation of an ICO token meant big money, with a new ICO likely to return multiples invested, many of which were built on nothing more than a flimsy whitepaper and a slick marketing engine. 
And that marketing engine may be in motion again as Crypto.com's CRO token saw a sevenfold increase this year alone. 
Crypto.com has been on a blitz, buoyed by risk appetite that has been fueled by low yields in what may one day be reviewed as a Harvard Business Case study in how marketing swayed emboldened speculators. 
As a provider of cryptocurrency debit cards and trading services, Crypto.com has been taking advantage of a rise in Bitcoin and interest in cryptocurrencies to run a slew of promotions, including generous rewards for referrals of up to US$2,000 and discounts on Bitcoin for holders of its CRO token of as much as 50%. 
So far the results of the marketing push have been staggering, with CRO becoming the world's ninth largest cryptocurrency by market cap at about US$3.4 billion. 
Investors can receive as much as US$2,000 worth of CRO tokens for referring others to invest in the CRO token. 
And while it's not unusual for cryptocurrency companies to run promotions to get traders to trade on their platforms, the scale of Crypto.com's push has been noteworthy. 
While the firm claims that it is set to be profitable this year, it's unclear whether the value of Crypto.com's CRO token is justified, or may be yet another sign that the entire cryptocurrency space is headed into a bubble. 
Meanwhile have you picked out the color of your Lambo yet?
Novum Digital Asset Alpha is a digital asset quantitative trading firm.
Exclusive access to Novum Digital Asset Alpha's Daily Analysis is made in conjunction with Bitcoin Malaysia.
The information and thoughts laid out in this analysis are strictly for information purposes only and should not be regarded as an offer to sell or a solicitation of an offer to buy any security in any jurisdiction where such an offer or solicitation would be in violation of any local laws.
It does not constitute a recommendation or take into account the particular allocation objectives, financial conditions, or needs of specific individuals.
For more information about Novum Digital Asset Alpha, please click on the image below: