Welcome to the start of a new week and things are starting to look up for markets. 
In brief (TL:DR)
U.S. stocks ended last week mixed as the S&P 500 (+0.05%) and blue-chip Dow Jones Industrial Average (+0.48%) finished marginally up while the tech-heavy Nasdaq Composite (-0.60%) continued to sink, but futures activity points to a rebound this week. 
Asian stocks climbed on Monday on the back of strengthening U.S. futures. 
U.S. 10-year Treasuries continued to rise at the end of last week, with yields sliding to 0.668% from 0.684% earlier, as sentiment remained cautious (bond prices normally rise when yields fall), this week should see some pullbacks as stocks pull ahead. 
October contracts for WTI Crude Oil (Nymex) (-0.05%) remained more or less unchanged entering into the weekend, slipping slightly to US$37.33 from US$37.35 in the previous session, but can expect some cheer as the week progresses. 
The dollar was little changed in Asian trading hours. 
Gold ended the week lower on the back of a strengthening dollar, with Gold (Comex) (-0.83%) at US$1,947.90 from US$1,952.60 in the previous session, for December contracts and looks set to rise slightly this week as the market rebounds. 
Bitcoin (-0.47%) drifted down slightly, trading just below US$10,400 (GMT 0300) with outflows still ahead of inflows into exchanges, and on stable volumes (outflows typically signal a willingness by investors to hold Bitcoin off exchanges and is normally a sign of anticipation of a potential price rise). 
In today's issue…
Everything You Need To Know About Oracle's TikTok Deal 
Markets May Have Seen The Worse Behind Them 
DeFi Is Minting Millions For Some – But Dangers Abound
Market Overview
Another week and nothing has really changed.
The weather may be starting to cool in the northern hemisphere but in California, wildfires have painted the skies of San Francisco a martian shade of orange. 
And as global stocks come off the back of the first consecutive weeks of declines since March, when coronavirus pandemic uncertainty was at its zenith, traders continue to remain on edge amid the reassessment of company valuations and volatility in options markets. 
But Wednesday will likely provide some late week boosts to markets as the U.S. Federal Reserve's Federal Open Market Committee meets and with the Fed likely to maintain its dovish stance on policy, providing some welcome respite to investors who have experienced substantial volatility over the past weeks. 
Asian stocks galloped ahead at the start of the week, with Seoul's KOSPI (+1.23%), Tokyo's Nikkei 225 (+0.74%), Hong Kong's Hang Seng Index (+0.70%) and Sydney's ASX 200 (+0.56%) all up.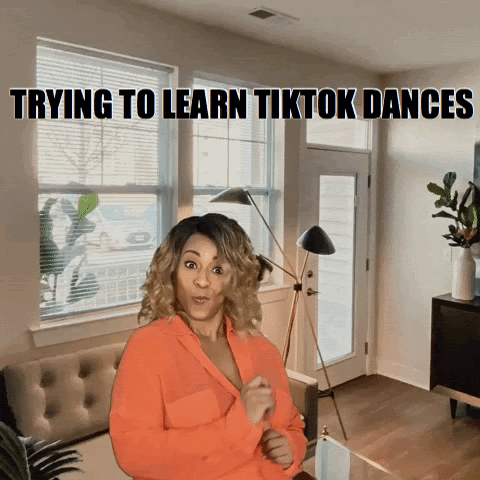 1. Everything You Need To Know About Oracle's TikTok Deal
Oracle wins bid for TikTok but it is unclear what value the deal will bring to Oracle's bottom line
Oracle's lack of experience in consumer technology and social media and the restrictions on exporting TikTok's powerful algorithms mean that the deal may essentially relegate the enterprise software giant to no more than a cloud computing service provider
It doesn't matter if you win by an inch or a mile, winning's winning.
– Dominic Toretto, The Fast & The Furious
In a last minute race past the post, enterprise software giant Oracle (-0.58%) has beaten Microsoft (-0.65%) in a bid to salvage TikTok's American operations in a geopolitical standoff between Beijing and Washington, that threatened to derail the social media app's massive presence in the United States. 
However, sources close to the deal claim that Oracle won't be buying TikTok outright, rather, it will serve as the app's "trusted tech partner" which seems to suggest that Oracle, which is also a provider of cloud computing services, may be providing those services to TikTok, to ensure that data on American users is less susceptible to hijack by Chinese authorities. 
The deal now sits in the hands of the White House as well as the Committee on Foreign Investment, an inter government agency bureau that reviews the national security implications of foreign investments or acquisitions of American companies or operations. 
Although TikTok still loses money, the app has grown from about 11 million monthly users in 2018, to around 100 million monthly users in the U.S. alone, with a global user base of around 689 million. 
The Trump administration has pushed for a sale of TikTok, after expressing concerns that the social media app could pass on data it collects from Americans, to Beijing. 
TikTok claims it hasn't shared any data with Chinese authorities and wouldn't do so even if asked, although there's little precedent to suggest that Chinese tech companies have ever successfully resisted demands for data from Beijing, nor that it even needs to "ask."  
Oracle, which has a closer relationship with the Trump administration than Microsoft, emerged as a bidder with the backing of Sequoia Capital, a key shareholder of TikTok's parent company ByteDance. 
While TikTok's 100 million American users would have helped to bolster Microsoft's consumer tech business, particularly for game streamers and other short content producers, it's marriage with Oracle provides a less obvious fit. 
However, seen from the perspective of Oracle's desire to bolster its cloud computing and consumer-data businesses, the TikTok acquisition could give Oracle an opportunity to catch up with competitors like Amazon Web Services and Google Cloud, which currently store massive amounts of TikTok's data on their services. 
And that may also be what ultimately facilitated Oracle's TikTok deal. 
Whereas Microsoft may have been keen on gaining access to TikTok's powerful algorithms that have hooked millions of users, Beijing has stated that it plans to be closely involved in the approval of any deal, and opposes the export of key algorithms which would have been needed in a sale to Microsoft, which is likely what tipped the scales in favor of Oracle. 
Against this backdrop then, it's hard to see what value TikTok really brings to Oracle, outside of perhaps adding another big client to its cloud computing business. 
And with limited experience in consumer tech, particularly when it comes to social media, it remains to be seen how a TikTok deal will ultimately feed Oracle's bottom line. 
Oracle's stock has traded mainly flat this year, while Microsoft has risen almost 30% this year alone, even with last week's dramatic tech stock pullback. 
2. Markets May Have Seen The Worse Behind Them
Options activity suggests that the irrational exuberance of bullish call options (the right to buy at a certain price) has since returned to normal levels
Tech stocks continue to be buoyed by preexisting macro conditions, but political risks from the U.S. elections will continue to contribute to volatility
In what was a week that most traders would rather have forgotten, if history is any guide, the recent pullback in U.S. stocks could be close to an end.
While the magnitude of the selloff in the S&P 500 last week matched the pace experienced during the 2008 financial crisis, albeit with greater velocity, options positioning – at the core of the selloff – has normalized since. 
Many stock analysts point to call options, particularly from Softbank (+9.47%), for playing an outsize role in the rally and subsequent fall in tech stocks last week, which saw their biggest fall in a week since the height of the coronavirus pandemic in March. 
But options activity has since normalized and the number of bearish contracts relative to bullish ones which had fallen to the bottom of a 10-year range – indicating an extreme level of positive sentiment – has already recovered to average levels. 
And that may be a good sign that the frothiness inherent in markets prior to the past two weeks has settled down somewhat. 
Empirically, corrections in put-call ratios have tended to have sharp, but generally short-lived market impacts, but with U.S. elections looming, markets are still in for some degree of volatility. 
In terms of macroeconomics, a prolonged low-interest rate environment and continued fiscal and monetary stimulus from the U.S. Federal Reserve, as well as a persistent coronavirus pandemic with limited prospects of a vaccine being rolled out anytime soon, all continue to fuel the tech stock story. 
But from now until post-November at least, when the U.S. elections are hopefully done and dusted, and the democratic institutions that the Founding Fathers wrought have demonstrated their resilience in facilitating a smooth transition of power (if any), investors can still expect plenty of chop in U.S. stocks.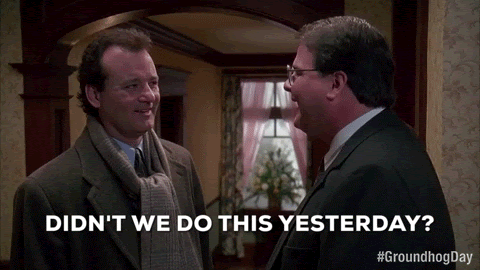 3. DeFi Is Minting Millions For Investors – But Risks Abound
Decentralized finance is still in its early days of development, with supernormal returns still possible but not without risks
Smart contract risks continue to be the number one danger and investors looking to DeFi for outsize returns should avoid concentrating cryptocurrency assets behind any specific DeFi protocol
For veterans of the cryptocurrency space, the latest craze for decentralized finance or DeFi projects and tokens may feel like the initial coin offering bubble of 2017-2018 all over again. 
Having grown exponentially over the course of only a few months, a staggering US$9 billion worth of cryptocurrency assets have been pledged to DeFi protocols at its height, before cryptocurrency prices started dropping – a year ago the total assets under DeFi was a mere US$500 million. 
And while some of that increase can be attributed to a secular rise in cryptocurrency prices over the past year (Ethereum has more than doubled since a year ago), a trend known as yield farming is responsible for much of the rest. 
Yield farming or liquidity mining, allows DeFi users to generate rewards (typically from the platform's token) by pledging existing cryptocurrency assets with the protocols that payout rewards for those pledges in the protocol's governance tokens. 
Essentially, by providing the liquidity necessary on protocols (so that other users can borrow that cryptocurrency while pledging collateral against it) yield farmers receive tokens from the protocol itself and these tokens depending on their price, can provide yields of as much as a few million percent per year. 
Naturally of course, these yields don't come without risk – the biggest of which is that the tokens, from which the value of these yields is derived, become worthless, which has already happened several times in the past weeks. 
Take for instance Yam Finance, which saw its token value crash from around US$100 to US$1 in a single day and whose tokens are now worth approximately US$0.02. 
But for every Yam, there's a Yearn – Yearn.finance for instance, a site that helps users find the best yields in DeFi protocols has seen the value of its tokens soar by over 400% in the last 30 days alone. 
Contrary to the term, yield farming isn't as simple as taking a hoe and heading out to the fields.
Top yield farmers use complex algorithms to determine smart contract risk, yields and diversification to protect their principal as well as to generate the maximum amount of yield, with the minimum amount of risk. 
And those risks can sometimes be substantial – take for instance smart contract risk.
Cryptocurrency assets which are held in the smart contract are at risk of the smart contract itself being hacked, which is why the yields on protocols where smart contracts have been independently audited are substantially less than those which have not. 
And given that many of these startup DeFi projects have very small tech teams, with limited resources, the risk of smart contract bugs and vulnerabilities is ever present. 
Investors need look no further than the infamous DAO hack of 2016 to understand the unforeseen and unforeseeable vulnerabilities in smart contracts, especially as protocols continue to fork to pay higher and higher yields. 
Meanwhile, plucky investors are minting millions from the DeFi space and the key, just as it is for venture capitalists, is to diversify – because one good bet can make up for the failure of the rest of a portfolio. 
By not committing all of your cryptocurrency assets to any specific protocol, doing copious amounts of due diligence on the smart contract platforms and managing overall portfolio risk-reward ratios, it's entirely possible to generate a sizeable return from DeFi.
Missed the DeFi boat yet? Not quite. 
DeFi continues to be in its early stages of development and closely resembles the early days of the ICO craze – we're probably closer to 2016 than 2018 in the ICO timeline. 
Given the complexity involved in yield farming, the technical barriers to entry mean that but for the most determined, DeFi continues to be a black box, very much like ICOs in the early days. 
And that means opportunity for the bold, but also plenty of risks as well. 
Novum Digital Asset Alpha is a digital asset quantitative trading firm.
Exclusive access to Novum Digital Asset Alpha's Daily Analysis is made in conjunction with Bitcoin Malaysia.
The information and thoughts laid out in this analysis are strictly for information purposes only and should not be regarded as an offer to sell or a solicitation of an offer to buy any security in any jurisdiction where such an offer or solicitation would be in violation of any local laws.
It does not constitute a recommendation or take into account the particular allocation objectives, financial conditions, or needs of specific individuals.
For more information about Novum Digital Asset Alpha, please click on the image below: