I trust that you are enjoying the weekend away from the madness that was the markets last week! 
In brief (TL:DR)
U.S. stocks ended the week mixed as the S&P 500 (+0.05%) and blue-chip Dow Jones Industrial Average (+0.48%) finished marginally up while the tech-heavy Nasdaq Composite (-0.60%) continued to sink. 
Asian stocks ended the week a mixed bag and look set to experience choppy trading next week.  
U.S. 10-year Treasuries continued to rise, with yields sliding to 0.668% from 0.684% earlier, as sentiment remained cautious (bond prices normally rise when yields fall). 
October contracts for WTI Crude Oil (Nymex) (-0.05%) remained more or less unchanged, slipping slightly to US$37.33 from US$37.35 in the previous session. 
The dollar bounced back against most other currencies except the Swiss franc and the pound as American stocks slumped. 
Gold ended the week lower on the back of a strengthening dollar, with Gold (Comex) (-0.83%) at US$1,947.90 from US$1,952.60 in the previous session, for December contracts. 
Bitcoin (+0.45%) is up and now trades above US$10,400 (GMT 0330) with outflows still ahead of inflows into exchanges and on somewhat lower volumes (outflows typically signal a willingness by investors to hold Bitcoin off exchanges and is normally a sign of anticipation of a potential price rise). 
In today's issue…
Don't Bet Against Tech Just Yet
To Punt Or Not to Punt, That Is The Option 
DeFi May Be Crypto's Next Big Act or Bubble 
Market Overview
Investors would have been counting down the moments to the market's close as U.S. stocks capped off a second straight week of declines with some doomsayers calling it a bellwether of the impending bleak autumn months. 
To date, the S&P 500, the Nasdaq Composite and the Dow Jones Industrial Average have all had their worst stretches since March, with the swings in tech stocks causing particular alarm because of their outsize influence on indices. 
But the pullback may have been a healthy correction, as tech stock valuations reached frothy levels and with greater political uncertainty as the United States heads into election season. 
Understandably 
Asian stocks were mixed at the close, with Seoul's KOSPI (+0.01%), Tokyo's Nikkei 225 (+0.74%) and Hong Kong's Hang Seng Index (+0.78%) up, while Sydney's ASX 200 (-0.83%) down in what is likely to be a choppy week of trading ahead for Asian markets. 
Meanwhile investors trying to catch some respite over the weekend might want to make their next drink a double, as key volatility indicators suggest that the coming weeks will see wilder swings in market action. 
But as investors rush to dump tech stocks, the bigger question looming is what is a better alternative?
1. Don't Bet Against Tech Just Yet
Correction in tech stocks an excellent opportunity to buy into longer term financial and economic trends 
Short of viable alternatives, tech stock valuations may continue to be high, but justified in the current landscape 
It's been said that bulls go up the stairs and bears jump out the window, when it comes to animal spirits in the market. 
And if last week's dive in tech stocks is any measure, then the bears didn't just jump from the top floor, they flew down from the roof. 
But could investors have overreacted? 
Nothing has really changed from the past two weeks.
The coronavirus didn't "disappear" over the summer (thanks Trump) and we're no closer to a vaccine than we were several months ago (thanks AstraZeneca (+0.98%)). 
So why did markets get pulled down precipitously by tech stocks which were not so long ago the darlings of the stock market? 
Calling a market top has wrongfooted punters through the ages, but this week's sharp correction has stirred the debate again as to whether or not tech stocks may be leading the markets lower, for longer.
Because of the outsize influence of tech names in major indices like the S&P 500, their performance matters greatly not just for the broader equity market, but for any investors tracking Wall Street via exchange traded funds. 
And as markets tanked last week, investors, burned by the pullback, were quick to finger speculative call option activity. 
But for investors calling a reversal in tech stocks, the bigger question is – what are the alternatives? 
Tech still offers solid growth prospects and the potential for a significant return on equity, and given that the pandemic is still with us, it has only helped to accelerate digital trends for business, education and households. 
On that basis, and given the lack of reasonable alternatives at this point in time, the premium for owning best-in-class stocks is arguably justified, given a business cycle supported by low interest rates. 
Even in the unlikely event of a successful coronavirus vaccine arriving, shifts in behavior caused by the pandemic will keep rewarding innovation and disruption, and in the absence thereof, acquisition – the stuff that defines tech giants. 
And while it's natural to compare the current valuations of tech companies with the dotcom bubble, bear in mind that the period immediately following the market highs at the turn of the century was marred by a decline in earnings growth – whereas it's evident that the pandemic has actually strengthened the business models of the tech giants. 
The biggest risk then to the tech story isn't so much from economics, but from politics. 
The robustness of antitrust regulation may depend on who occupies the Oval Office next, as will the prospect of tech companies actually paying taxes on their massive profits. 
Ultimately, betting against tech is tricky, because a meaningful decline in tech stocks would require a tectonic shift in well-established economic and financial trends, which for now at least, seems unlikely.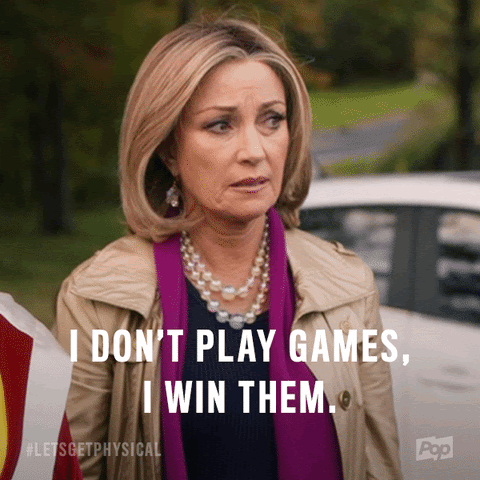 2. To Punt Or Not to Punt, That Is The Option
Retail options trading activity increases significantly in the wake of the coronavirus pandemic, exacerbating market volatility 
Options trading is a highly complex business which requires substantial skill, investors betting on options without such expertise are essentially taking a gamble 
So you watched that Facebook (-0.55%) ad about how you could get rich off trading options and finally plonked down a few grand to attend that "sure-fire" options trading course so that you too could be driving around in a Ferrari like the options trading guru – but should you? 
Whether you're an options trader or a gambler, the markets will soon tell the difference.
And as sports betting markets closed during the coronavirus lockdown and legions of profligate punters poured into the stock market, that behavior persisted and options trading has been on the rise. 
But sooner or later, most, if not all retail options traders, will lose money. 
In late August, a record 62% of premiums paid for options betting on rising stock prices came from investors buying no more than 10 contracts – retail-sized punts. 
For those who didn't pay for the options trading course, an option is basically the choice (but not the obligation) to buy or sell an underlying security (stock, commodity and pretty much any asset) at a specific price, anytime until the option expires. 
A "call" option is the right to buy, and a "put" option is the right to sell. 
How traders make money off options is that if they think that the price of a stock is going to go up, they buy a "call" option to reserve the right to buy that stock at a lower price, and a "put" option if they think that the price of a stock is going to fall, reserving the right to sell at a higher price.  
So why doesn't everybody trade options? 
Because it's risky. 
Stocks and other securities don't always go up or down and when they do, there isn't always a good explanation. 
And while trading the underlying stocks may be free on app such as Robinhood and SoFi, trading options is not, you have to pay for the "premium" to hold the option regardless.
Which is why most professionals sell options (write) instead of buy options.  
Guess the market direction wrongly a couple of times and you can very quickly be out of pocket a few thousand dollars with nothing to show for it, whereas the seller of the option has made money off the premiums of retail investors whose options have expired worthless. 
And while there is no shortage of complex mathematical models that professional traders use to determine whether or not the price of an option is worth paying for or not, most retail traders end up using nothing more than their instincts. 
As professional gamblers understand, it's vital to know what game you're playing – some games require large amounts of skill, and a little bit of luck, like blackjack and poker, others like the lottery or roulette, depend almost entirely on luck. 
Trading options is like blackjack and poker.
Yes you can make a lot of money trading options, but if you don't know what you're doing, you better have a lot of luck. 
3. DeFi May Be Crypto's Next Big Act or Bubble
DeFi or decentralized finance projects have seen the amount of cryptocurrency pledged towards lending and borrowing soar from US$2 billion at the start of this year to US$7.8 billion
DeFi products are likely to be in a bubble for now, but as the industry moves through the various phases of hype, bubble and bust, there may be potential longer term prospects for a mature DeFi product
Taking in the latest buzzwords in the cryptosphere can feel like reading off a menu rather than the next big disruptive technological development. 
Sushi, sashimi and cream are just some of the latest DeFi or decentralized finance projects which investors are pouring billions of dollars into. 
Over the past few months, decentralized finance apps, or DeFi, have become the rage, allowing users to lend, borrow and trade, cryptocurrencies without intermediaries like banks. 
And just like in the initial coin offering rally of 2017 and 2018, there have been no shortage of new DeFi projects that have been sprouting up to capture investors' imagination and their cryptocurrencies as well. 
Because the cryptosphere is all about open source, almost anyone can copy and paste existing code (with some small adjustments) and launch a new DeFi product.
Just like Bitcoin was open source, many of the cryptocurrencies which followed in its wake were essentially Bitcoin with some tweaks. 
The same appears to be happening for DeFi as well.
As the latest byproduct of the blockchain, DeFi is being billed as revolutionizing finance and to some extents it is. 
DeFi essentially allows counterparties to transact on the blockchain, lending and borrowing cryptocurrencies off one another completely anonymously. 
Borrowers post collateral via smart contract and lenders receive their interest payments similarly.  
Should the borrower not make the interest payments, no big deal, the smart contract automatically realizes the collateral in favor of the lender. 
Since the beginning of this year, the amount of cryptocurrencies pledged into DeFi products has soared from around US$2 billion to approximately US$7.8 billion currently – a number that is steadily growing. 
So is DeFi likely to be the next big thing? The answer, as always in the cryptosphere is, it depends. 
To be sure, smart contracts have existed for sometime now, but during the "crypto winter" of the past few years, there simply weren't as many counterparties looking to both borrow and lend cryptocurrencies. 
This year has changed all that with the coronavirus pandemic and with a resurgent Bitcoin price. 
As with all things in the cryptosphere, DeFi will likely have its bubble and bust before the industry grows up, matures and the bankers step in, but even before that, the regulators may lower the boom. 
Meanwhile, who's up for some sushi? 
Novum Digital Asset Alpha is a digital asset quantitative trading firm.
Exclusive access to Novum Digital Asset Alpha's Daily Analysis is made in conjunction with Bitcoin Malaysia.
The information and thoughts laid out in this analysis are strictly for information purposes only and should not be regarded as an offer to sell or a solicitation of an offer to buy any security in any jurisdiction where such an offer or solicitation would be in violation of any local laws.
It does not constitute a recommendation or take into account the particular allocation objectives, financial conditions, or needs of specific individuals.
For more information about Novum Digital Asset Alpha, please click on the image below: