Finally it's Friday and for investors looking for some respite heading into the weekend, the unfortunate reality is that markets are a sea of red. 
In brief (TL:DR)
U.S. stocks slumped on Thursday as the S&P 500 (-1.76%), blue-chip Dow Jones Industrial Average (-1.45%) and tech-heavy Nasdaq Composite (-1.99%) all reversed course and closed down sharply. 
Asian stocks were mixed at the open and volatile in the morning trading session.  
U.S. 10-year Treasuries rose, with yields sliding to 0.684% from 0.694% earlier, as sentiment turned cautious (bond prices normally rise when yields fall). 
October contracts for WTI Crude Oil (Nymex) (-1.19%) fell in line with the broad selloff in stocks and other commodities, slipping to US$37.35 from US$37.80 in the previous session. 
The dollar slipped against a broad range of major trading pairs. 
Gold was more or less unchanged, with Gold (Comex) (-0.60%) at US$1,952.60 from US$1,954.70 in the previous session, for December contracts, while the selldown took out most of the rest of the market. 
Bitcoin (-1.02%) edged down slightly but held firm despite the selldown in tech stocks and now trades around US$10,290 (GMT 0300) with outflows still ahead of inflows into exchanges and on slightly lower volumes (outflows typically signal a willingness by investors to hold Bitcoin off exchanges and is normally a sign of anticipation of a potential price rise).
In today's issue…
Don't Bet on Central Banks Caving to the Coronavirus 
Pay Early in the Midst of a Pandemic? Who would have thought of that?
Europe May Yet Launch Its Own Digital Currency 
Market Overview
Washington didn't fail to disappoint as politics pummeled the pandemic in bringing down stocks as Democratic Senators voted down a "skinny" Republican coronavirus aid package that would have provided some US$300 billion in relief to Americans. 
While both Republicans and Democrats have backed more relief, they have differed on the makeup and size of the package. 
Democrats rejected the bill as being too meager to respond to the health and economic needs of the pandemic. 
The deadlock on Capitol Hill sent stocks lower yesterday, with a broad selloff in tech companies as investors only just now start to question valuations. 
Asian stocks were mixed at the open, with Seoul's KOSPI (-0.58%) and Sydney's ASX 200 (-0.59%), down while Tokyo's Nikkei 225 (+0.35%) and Hong Kong's Hang Seng Index (+0.38%) were up slightly in the morning trading session.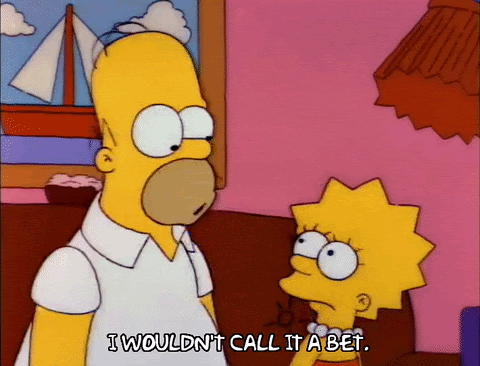 1. Don't Bet on Central Banks Caving to the Coronavirus
Central banks need clear signals to intervene in the markets and a prolonged correction in stocks could provide just the impetus and justification for policymakers to act
Tech stocks led the rally but have raised concentration risks, investors should look at broader long term themes to diversify to ride the next equity wave
What happens when an unstoppable force meets an immovable object? Why, they buy more stocks of course. 
As financial markets continue to swing volatile, pulled in different directions by what investors see as two powerful forces – intervention from central banks and concerns over a a prolonged pandemic, daily headlines can lead us to believe that the coronavirus is the more powerful of the two, it is not. 
As the coming months are likely to show, investors should bet on central banks to win this battle and adjust their portfolios accordingly. 
In March, policymakers around the world responded to the pandemic with unprecedented scale, speed and unintended coordination. 
Such a display of global unity in response will unlikely be witnessed again until aliens arrive on earth and threaten to burn the place to a crisp. 
While central banks continue to support riskier assets, such as stocks and corporate bonds, through vast asset-purchasing programs and near-zero interest rates, one of the best things that investors can do during this time of uncertainty, is to stay invested. 
Since March, the equity rally in the U.S. has been narrowly focused on a handful of mega-cap tech stocks and last week's sharp rotation out of tech pulled the entire market lower, highlighting the need to diversify. 
And in this regard, longer term trends that have been accelerated by the pandemic may provide plenty of opportunities. 
With supply chains likely to become less global and more local – the coronavirus pandemic has demonstrated the vulnerability of an overly-optimized global supply chain, especially when it comes to essential products such as medical supplies – and firms in the automation and robotics sector are likely to benefit in the longer term. 
The digitalization of the healthcare industry also looks set to grow with telehealth services likely to be the primary beneficiary of the trend towards remote treatment, with many of these companies coming from Europe, where valuations are far more reasonable compared to U.S. stocks. 
Markets will continue to be volatile, and while a prolonged correction in indices will cause no small amount of anxiety for investors, it will also provide the clear signal that policymakers will need to justify intervention. 
Short term market corrections don't galvanize action by lawmakers and policymakers, major crises do and investors can bet on that. 
2. Pay Early in the Midst of a Pandemic? Who would have thought of that?
Defense contractors have been paying suppliers ahead of time, helping to support firms that would otherwise have failed and entrenching their vertical integration
Valuations of defense stocks still high, but regular revenues from government spending and heightened geopolitical risks mean they are worth monitoring for adding to a portfolio's defensive plays
What do you do when nobody else is paying on time? Why, you pay early of course. 
With cashflows being squeezed due to a lack of demand, more firms than ever, are asking to delay payments in order to preserve cash. 
But a clutch of businesses in the defense and technology sector have actually bucked the trend by paying suppliers ahead of time. 
Defense contractor Lockheed Martin (-1.59%), which makes the F-35 stealth fighter and Micron Technology (-0.62%), a manufacturer of computer chips and data storage devices, rely on complex and highly optimized global supply chains for parts and services. 
Concern over how a prolonged economic slowdown could disrupt their supply chains, these firms are looking to deepen their ties with suppliers, reduce the risk of disruption, or even to grab market share, pumping money into businesses that would otherwise have failed. 
It helps that demand for both Lockheed Martin and Micron Technology's products were not only relatively unaffected by the coronavirus pandemic, they've actually seen a rise in demand as geopolitical tensions have risen and companies moved to work from home. 
Government has also played a big role when it comes to defense contractors, with the Pentagon setting up a program to pay its big contractors such as Lockheed Martin and General Dynamics (-2.46%) ahead of time so that they could do the same for their suppliers. 
The maker of Abrams main battle tanks as well as Gulfstream business jets, with the latter seeing robust demand from the 1% who are still looking to travel, General Dynamics now settles its bills as soon as it gets its orders, instead of waiting as long as 60 days to pay its invoices. 
Companies like Micron Technology rely on a vast network of companies for chemicals, raw materials and manufacturing support, and given that the firm's third quarter revenue rose 14% from a year ago, it is no doubt keen to protect its supply chain.
Longer term, paying suppliers ahead of time will strengthen not just relationships and reliability, but dependence as well and that will provide a substantial competitive advantage to these firms, as the world wakes from its coronavirus slumber. 
3. Europe May Yet Launch Its Own Digital Currency
Rising tensions between China and the U.S. are putting pressure on the European Central Bank to consider its own digital currency and payment systems
Greater protectionism and an unreliable partner in the U.S. have seen Europe reject China's 5G overtures and puts pressure on the bloc to develop its own technologies, including a central bank-issued digital currency
Before the pandemic, a customer walking into any luxury boutique on the glitzy Paris shopping street of the 
Champs-Élysées could be assured of at least two things – a Chinese-speaking salesperson and the ability to pay digitally using Alipay or WeChat Pay. 
With scores of Chinese tourists flocking to the capitals of Europe in search of European luxury goods, European houses of couture have adapted their retail points to cater to the desire for Chinese buyers to pay in a manner to which they have grown accustomed to back home – digitally. 
And with China edging ever closer to digital currency adoption, the European Central Bank (ECB) will finally weigh in on whether now is the time to join the race to build its own digital currency. 
A longtime digital currency advocate, European Central Bank President Christine Lagarde has stressed that an ECB digital currency may be critical to ensure that the European Union isn't left behind in the move to digital currencies and global changes in payments. 
Speaking at a virtual event with Germany's Bundesbank on Thursday, Lagarde highlighted that while technology could improve the efficiency of financial transactions and put Europe at the edge of technological innovation, it also bears risks. 
Lagarde added that while it's not necessarily a concern that Europe has become dominated by foreign payment service providers, the "evolving global context" and "increase in protectionist policies" presents new risks of disruptions to transactions. 
Among the rich world, the ECB has been one of the most open to the issuance of its own digital currency and European Union laws on cryptocurrencies have been one of the most progressive in the world as Europe has tread a fine line between appeasing its traditional ally, the U.S., while continuing to do business with China. 
The Trump administration's recent ban on WeChat, the ubiquitous messaging app that also acts as a payment service provider, is a timely reminder that in a battle between China and the U.S., Europe may find itself unwittingly caught in the middle. 
Pressure from Washington to reject China's 5G technology from entering the European market has also stymied European advances in this area as well, and hastened the move by European telecommunications companies to develop their own 5G solutions. 
And that may ultimately be what fuels the ECB's decision on digital currency, with Lagarde offering some not-so-subtle clues that the central bank is likely to push ahead, 
"We have a responsibility to ensure that our citizens have choice and cannot be excluded from the payments ecosystem due to the unilateral actions of others."
Novum Digital Asset Alpha is a digital asset quantitative trading firm.
Exclusive access to Novum Digital Asset Alpha's Daily Analysis is made in conjunction with Bitcoin Malaysia.
The information and thoughts laid out in this analysis are strictly for information purposes only and should not be regarded as an offer to sell or a solicitation of an offer to buy any security in any jurisdiction where such an offer or solicitation would be in violation of any local laws.
It does not constitute a recommendation or take into account the particular allocation objectives, financial conditions, or needs of specific individuals.
For more information about Novum Digital Asset Alpha, please click on the image below: