Time for Thursday and the markets are a'turning. I hope you're feeling fabulous heading closer into the weekend! 
In brief (TL:DR)
U.S. stocks staged a dramatic turnaround on Wednesday as the S&P 500 (+2.01%), blue-chip Dow Jones Industrial Average (+1.60%) and tech-heavy Nasdaq Composite (+2.71%) all rose sharply to buck a move into correction territory. 
Asian stocks surged higher in the morning trading session, taking their cue from Wall Street's rebound. 
U.S. 10-year Treasuries fell slightly, with yields edging up to 0.694% from 0.682% earlier, as a rebound in stocks saw some downward pressure on bonds (bond prices normally fall when yields rise). 
October contracts for WTI Crude Oil (Nymex) (+3.73%) rose slightly, in line with stocks and other commodities, rising to US$37.80 from US$36.44 in the previous session. 
The dollar held steady after initial declines.  
Gold edged up, with Gold (Comex) (+0.86%) at US$1,954.70 from US$1,937.90 in the previous session, for December contracts, alongside tech stocks and Bitcoin, as investment themes repeated.
Bitcoin (+2.60%) had a good 24-hour run and is headed for the resistance at US$10,400 again, hovering just below it at US$10,390 (GMT 0300) with outflows galloping ahead of inflows into exchanges and on heavier volumes (outflows typically signal a willingness by investors to hold Bitcoin off exchanges and is normally a sign of anticipation of a potential price rise). 
In today's issue…
When It Comes To Stocks, Is Small Beautiful? 
What Goes Up Must Come Down Surely? Tell That To The Stock Market  
Time To Get Serious on Blockchain – U.S. Legislators Approve Study Bills
Market Overview
Can you smell what the markets are cooking? 
If market moves were used to cook a steak, you'd have a burned and blue steak all in one bite. 
After four days of a market that was sending some investors to the depths of despair, stocks rebounded sharply, bringing along a slew of other assets with them, as similar themes of technology stocks, gold and Bitcoin rode the wave again. 
As mentioned previously in this newsletter, the pre-existing macro themes haven't changed and investors are merely falling back into the known aspects of a market that has become extremely volatile. 
A recent hiccup in AstraZeneca's 
(+0.46%)
 leading coronavirus vaccine trial, may also be recycling investment themes which persisted in the early days of the pandemic. 
AstraZeneca's coronavirus vaccine trial was brought to an abrupt halt as one patient developed a mysterious and inexplicable illness. 
And that has led a rotation back into similar themes that marked most of this year – tech stocks, gold and Bitcoin. 
Asian stocks were up at the open, with Seoul's KOSPI (+0.94%), Sydney's ASX 200 (+0.54%), Tokyo's Nikkei 225 (+0.52%) and Hong Kong's Hang Seng Index (+0.04%) all getting off to good starts in the morning trading session. 
AstraZeneca's coronavirus vaccine setback could well be just the first of a string of vaccine development failures from other firms, and may see investors fallback on investing themes which marked the early pandemic period.
1. When It Comes To Stocks, Is Small Beautiful?
The stock rally this year has seen small-caps much neglected and reaching extremely cheap levels
Specific factors could provide the opportunity for small-caps to stage a dramatic comeback, particularly as long-term rates rise and the economy stages a recovery
A Chinese idiom goes, 
麻雀虽小,五脏俱全
má què suī xiǎo , wǔ zàng jù quán
which broadly translates to "a sparrow may be small, but it lacks not one vital organ." 
And perhaps the same can be said for small caps, which may well be in the early stages of a revival that could extend well into the 2020s. 
A paper written by CEO of PanAgora Asset Management Eric Sorensen and Head of Portfolio Strategy Sebastian Lancetti in 1998, demonstrated that over a 35-year period through 1995, six months of top-quartile growth resulted in the likelihood of small-cap dominance 69% of the time.
In contrast, during periods of lower quartile economic leading indicator readings, the probability of small-cap outperformance contracted to 41% and during such periods, the likelihood of significant small-cap underperformance was 23%.
From that study it was discovered:
       1. Growth in the economy historically favors small firms
       2. Falling market volatility favors small firms
       3. A rising dollar supports small-cap premiums
       4. Rising long-term rates also supports small-cap stocks
In a recent 2020 extension to their 1998 study, Sorensen and Lancetti noted that long-term interest rates still stand out as the most important factor associated with the small-cap cycle, with rising long term interest rates, having a strong positive correlation with small-cap performance.
And while the investing world has given free reign to large caps, with the six largest firms on the S&P 500 now accounting for over a fifth of the market cap of the index, it may be an opportune time to take a closer look at small-cap stocks. 
There is a distinct probability that long-term rates cannot go much lower and will eventually rise, as they did last week.
At some stage (hopefully), the economy will recover from the current pandemic-induced recession, and finally, the relative valuations of small-cap stocks. which have been stretched towards the cheap side, may set the scene for a protracted reversal. 
Individually, none of these factors would be sufficient to mark a turning point for the forgotten small-caps, but combined, they could well spell a turn in the fortune of the forgotten small-cap firms. 
A sparrow may be small and lack no vital organs, but it still needs the right conditions to take flight. 
2. What Goes Up Must Come Down Surely? Tell That To The Stock Market
Volatile markets have tempted some retail investors to short stocks
Retail investors have gotten burned as timing shorts is a tricky business with even the professionals getting it wrong regularly
Unprecedented levels of fiscal and monetary stimulus from central banks means that short sellers have limited and narrow windows of opportunity to cash in
Even the sanest person in the room may start to doubt their sanity if everyone else is stark raving mad. 
And investors who (whether rightly or wrongly), have been betting steadily against stocks, may find themselves banging their head against a brick wall in frustration. 
While very economic indicator suggests that the U.S. economy should be in one of its deepest recessions since the Great Depression, the Dow Jones Industrial Average, the S&P 500 and the Nasdaq Composite are still up by almost half from their March lows.
And traders who have attempted to sell the markets short, have often seen themselves at the wrong end of costly trades. 
Ever since the U.S. Federal Reserve turned on its stimulus spigot to support asset prices in the March selloff, short sellers have had relatively narrow windows to profit from bouts of selling.
And a captive investor population under pandemic-induced lockdowns has been lured by the siren song of short-selling, that has saddled some retail investors with huge losses. 
More investors, particularly retail investors, have been piling into options to place bets on whether stock prices will rise or fall, and short sellers have found a much cheaper option in options, as opposed to borrowing stocks to sell them short. 
This year alone, a record 28 million options contracts changed hands on an average day, up 45% from 2019, according to data from Options Clearing. 
Trying to time when a stock's price will tank is not for the faint-of-heart and even the professionals get it wrong.
Take for example billionaire investor Bill Ackman's multi-year failed bet to short-sell multi-level marketing company Herbalife (+1.59%), a trade that cost his firm Pershing Square Capital, around US$1 billion in losses.
It's no wonder then that short-selling activity has subsided somewhat from March levels. 
According to data from S3, wagers against stocks on the S&P 500 and the broader Russell 3000 index collectively stood at US$1.1 trillion as of last Friday, down from earlier this year and on par with activity in 2019. 
To take the words of U.S. Federal Reserve Chairman Jerome Powell who said in a prime-time interview in May this year, 
"But I would just say this. In the long run, and even in the medium run, you wouldn't want to bet against the American economy."
Perhaps the same could be said for the stock market.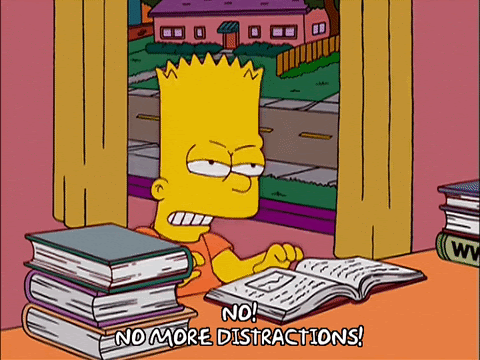 3. Time To Get Serious on Blockchain – U.S. Legislators Approve Study Bills
Two bills to get U.S. lawmakers educated on blockchain technology and cryptocurrencies are being put before the House of Representatives for vote
Move would hopefully create greater awareness of blockchain technology, cryptocurrencies and the impact that they would have on the American economy
Lack of awareness on Capitol Hill continues to be one of the biggest stumbling blocks to the embrace and development of blockchain technology at a federal level
While Beijing has raced ahead in the issuance of its own central bank-issued digital currency, Washington has been slow to embrace decentralized blockchain technology. 
But all that may be set to change as the U.S. Congressional Committee on Energy and Commerce has just proposed two bills to foster more in-depth analysis of blockchain technology in government, clearing the way for a vote on the bills in the U.S. House of Representatives. 
The Digital Taxonomy Act (DTA), which is up for a vote on the floor of the House, would (if passed), instruct the U.S. Department of Commerce, in consultation with the U.S. Federal Trade Commission (FTC), to conduct and submit a study on the state of blockchain technology to various committees in the House and the Senate. 
The DTA would also require the FTC to provide recommendations regarding unfair and deceptive practices related to digital tokens as well. 
Up for vote is also the COMPETE Act, which would require the U.S. Department of Commerce to review the study and report to Congress on the state of artificial intelligence, quantum computing, blockchain, and new, related industries. 
Essentially, the two bills are a directive to "go do your homework" and in the words of the bills' sponsor, Democratic Representative Darren Soto, "it's a first step," who added, 
"We definitely want to get into more substantive legislation. But for right now the appropriations and getting the first reports done by the Department of Commerce, the FTC, the DoD (Department of Defense), and others are going to acclimate Congress because a lot of folks don't understand the technology."
Not so long ago, U.S. Senators, in an appalling display of ignorance, arrogantly grilled technology executives such as Google (+1.55%) CEO Sundar Pichai on the workings of Apple's (+3.99%) iPhone.
Senators fired barbed questions at top technology leaders, but did nothing more than to put on full display their complete and utter lack of understanding of an industry that they were meant to regulate. 
Imagine lawmakers applying their "tech savvy" to blockchain technology then. 
Soto recognizes the uphill task, especially when it comes to blockchain technology, 
"That's our biggest obstacle. It's not partisanship – it's ignorance that we battle against. These reports familiarize everybody."
But that's provided that lawmakers read those reports, which judging by their track record when it's come to stimulus packages and spending bills, is not promising. 
Regardless, growing recognition of the need to at least "do their homework" in Washington, saw Bitcoin rise to over US$10,300 overnight, while Ethereum surged closer to US$370. 
The two major cryptocurrencies had been languishing of late, but a strong turnaround in stocks as well as small inroads towards blockchain education on Capitol Hill may be providing some short term boosts to push them higher. 
Novum Digital Asset Alpha is a digital asset quantitative trading firm.
Exclusive access to Novum Digital Asset Alpha's Daily Analysis is made in conjunction with Bitcoin Malaysia.
The information and thoughts laid out in this analysis are strictly for information purposes only and should not be regarded as an offer to sell or a solicitation of an offer to buy any security in any jurisdiction where such an offer or solicitation would be in violation of any local laws.
It does not constitute a recommendation or take into account the particular allocation objectives, financial conditions, or needs of specific individuals.
For more information about Novum Digital Asset Alpha, please click on the image below: