I hope your Wednesday has got off to a great start because as markets wobble for another day, things aren't looking great for stocks. 
In brief (TL:DR)
U.S. stocks are now at a 4-week low as the S&P 500 (-2.78%), blue-chip Dow Jones Industrial Average (-2.25%) and tech-heavy Nasdaq Composite (-4.11%) fell sharply yesterday.
Asian stocks look set to open down after the rout on Wall Street and amidst rising tensions between Washington and Beijing. 
U.S. 10-year Treasuries rose sharply, bucking a downward trend with yields slipping to 0.682% from 0.721% last week, and government bonds look set to continue rising with growing uncertainty in the stock rally (bond prices normally rise when yields fall). 
October contracts for WTI Crude Oil (Nymex) (-7.08%) fell sharply on weakening sentiment and a strengthening dollar, falling to US$36.44 from US$39.22 in the previous session. 
The dollar rose as fear, doubt and uncertainty saw investors find safe haven in the greenback. 
Gold edged up, with Gold (Comex) (+0.05%) at US$1,937.90 from US$1,936.90 in the previous session, for December contracts, despite a rising dollar, as sentiment turned cautious.
Bitcoin (-2.59%) couldn't clear the resistance at US$10,400 and pulled back slightly to settle around US$10,120 (GMT 0000) with outflows continuing to lead inflows into exchanges and on slightly heavier volumes (outflows typically signal willingness by investors to hold Bitcoin off exchanges and is normally a sign of anticipation of a potential price rise). 
In today's issue…
Sino-U.S. Tensions Open Doors to Chinese Securities Markets
Should Coronavirus Testing be Fast or Accurate?
Bitcoin Breaks Up with the Stock Market
Market Overview
Faster than a police siren can shut down a house party, investors suffered a reality check as U.S. stocks sank for the third day in a row, with a selloff in tech shares picking up steam. 
Investors dumped high-flying stocks that had fueled an historic five-month rally that has now seen shares of once vaunted electric vehicle maker Tesla (-21.06%) down by over a third in September alone. 
Asian stocks were mostly down at the open, with Seoul's KOSPI (-0.96%) and Sydney's ASX 200(-2.23%) up, while Tokyo's Nikkei 225 (-1.65%) was down and Hong Kong's Hang Seng Index(+0.14%) was just up marginally at the morning open. 
Right now at least, the path of least resistance may be a broad-based selloff to test the downside, andif that persists, there is more than a chance that longer-term investors may take the chance to buy the dip. 
1. Sino-U.S. Tensions Open Doors to Chinese Securities Markets
China's opening up of its securities markets provides an abundance of opportunities for global investment banks, especially large Wall Street names 
Yuan clearing and demand for yuan assets will provide new growth opportunities for existing global banks with that capability  
When Popeye's rolled out its fried chicken sandwich in the United States, it became an instant hit and was almost immediately sold out.
Popeye's restaurants everywhere had to turn away irate customers who wanted nothing more than the fried chicken sandwich.
And so many home chefs and some professional ones too, took to their home kitchens to make their own friend chicken sandwiches, in defiance and desperation. 
Which is exactly what China may be looking to do. 
A renowned builder of physical and firewalls, Beijing's rising tensions with Washington has forced its hand to open up its capital markets to foreign investors, and develop its own financial markets at an accelerated pace.  
For years, the U.S. had pressed China for greater access to its securities markets, a highly lucrative but extremely volatile corner of the financial world, that is particularly susceptible to hype-driven booms and busts.    
And while Beijing did acknowledge the need to open up its securities markets more, it had done so at a glacial pace – up till now. 
With latest poll numbers suggesting that Democratic presidential nominee Joe Biden isn't a shoe-in for the Oval Office, Beijing has been preparing for another four years of Donald Trump. 
And that means a call to open its own capital markets, not just to local investors, but to foreign ones as well. 
While foreigners own as much as 30% of stocks of Japanese and South Korean firms, the figure in China is under 5%. 
Beijing, concerned that its stock market darlings listed on American exchanges could face de-listing or greater pressure from Washington under another 4-year Trump administration has sounded the clarion call for a return home to its companies, loosening restrictions on foreign ownership of Chinese stocks and allowing the all-important bookmakers to do business within the Great Wall. 
This year, Wall Street firms such as Goldman Sachs, will be able to take full ownership of ventures in China, and Beijing is betting on these financial titans to help provide access to fresh investments, and foster greater competition in the domestic securities industry.
Already, rising foreign participation in Chinese stock markets has helped to smooth the curve – Chinese stock markets have long been susceptible to long bear market sessions and short bull runs – and foreign investors have made Chinese stock valuations more rational and more reasonable. 
Last year, Beijing lifted the ceiling on quotas for foreign investor to buy stocks and bonds, and encouraged the use of the yuan in international transactions. 
Although the world's second largest economy, the Chinese yuan only makes up 2% of global transactions, according to data from the Bank of International Settlements. 
And that may provide a boost for global bank stocks, especially those with a toehold in China or have already been cleared to take yuan deposits or provide offshore yuan settlement.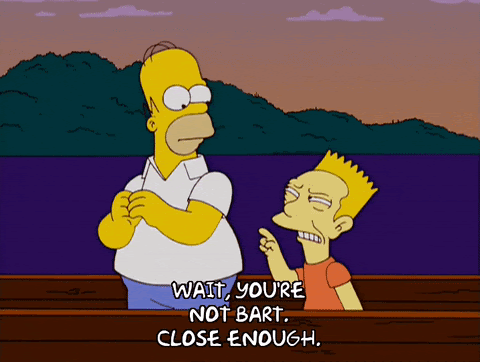 2. Should Coronavirus Testing be Fast or Accurate?
Less accurate but fast turnaround coronavirus test kits being considered by public health officials 
A regular quick-test coronavirus regime may help the travel industry get back on its feet again
A sign at the back of a diner reads, "Good, fast, cheap – you can only pick two." 
And when it comes to coronavirus testing, health officials in the U.S. are increasingly looking to pick the latter two. 
With growing signs that a coronavirus vaccine may not be as rapidly developed as initially anticipated, public health experts in the U.S. are thinking above shifting towards getting faster, frequent testing that is reasonably accurate, as opposed to more precise ones that take longer to complete. 
The demand for quick-turnaround tests has seen Abbott Laboratories (-1.27%) unveil a US$5 test kit that is the size of a credit card and which the company is looking to mass produce in the tens of millions. 
However, no coronavirus test has yet been cleared for complete at-home use, and while quick coronavirus tests are likely to miss more cases, many public health experts in the U.S. are suggesting that rapid and frequent use of quick testing, could help make up for the loss in sensitivity. 
Currently, most coronavirus diagnostic testing in the U.S. is processed in laboratories using a method called rt-PCR, which searches for coronavirus genetic material and amplifies it. 
Such tests are extremely sensitive, but expensive to run, and often requiring shipping samples from a test site to a laboratory. 
In July, demand for coronavirus tests overwhelmed major U.S. commercial laboratories, often delaying results for days and sometimes weeks, rendering much of the results useless. 
Healthcare experts are suggesting that a shift in approach is needed to perhaps test people who do not have symptoms of the coronavirus, and antigen tests could help to better identify cases were people have more of the coronavirus in their system – making them more infectious. 
The push for quick-and-dirty coronavirus testing may also be the quick-fix that the Trump administration is looking for to further open the U.S. economy. 
Rapid testing could potentially allow airlines to fly again – with a rapid test similar to a metal-detector at border crossings and prior to boarding as well as disembarking from a flight. 
Already, U.S. Food and Drug Administration officials noted that sensitivity rates lower than the "gold standard" rt-PCR may be acceptable, if it is a recurring or serial test. 
And perhaps that may be the glimmer of hope offered up to a world economy shuttered by the pandemic – if we can't find a cure, at the very least we can (hopefully) find the infected.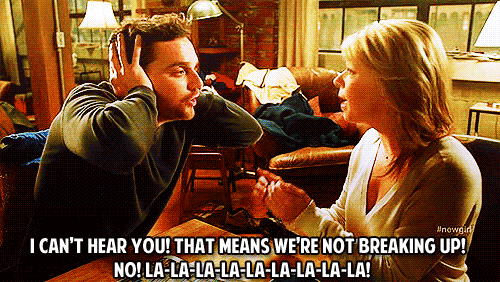 3. Bitcoin Breaks Up with the Stock Market
Bitcoin's resilience despite tech stock rout overturns a several week-long correlation with equities
Options activity suggests that traders are voting in favor of bullish bets on Bitcoin
Bitcoin bears fail to establish a foothold below US$10,000 in four out of the past five sessions
Bitcoin should have headed a lot lower by now – so goes conventional correlation wisdom. 
A tech stock-led crash in stocks last week saw Bitcoin test the US$10,000 level of support on several occasions, but each dip below the psychologically-significant level of support, has seen strong buying activity to take it past the threshold. 
And as the tech stock contagion continued to bleed out into other stocks as well yesterday, Bitcoin still held tight above US$10,000, but why? 
With U.S. stocks sinking to a four-week low, for all intents and purposes, Bitcoin should be at US$9,500 by now, but options activity suggests that traders are betting in the opposite direction. 
According to data from Skew (a digital asset data provider), the ratio of bearish puts (the right to sell at a certain price) to bullish calls (the right to buy at a certain price) is currently at -10%, meaning that options traders are still overall bullish on Bitcoin, despite the recent pullbacks. 
While Bitcoin continues to remain generally uncorrelated to most other asset classes, until last week or so, it demonstrated a sensitivity to equities, moving almost in lockstep with the rise and fall of stocks, particularly tech stocks. 
But that correlation has been upended by Bitcoin's resilience over the past few days.
Unlike traditional asset classes, Bitcoin correlation needs to be viewed against much shorter time frames, hours and days, as opposed to months and years. 
And that may be why on a day when stocks in general bled and gold was flat, Bitcoin still remained well over US$10,000, although facing some resistance at the US$10,400 level. 
Proof yet again that Bitcoin is a shape-shifting asset class, susceptible to multiple narratives and using correlations alone, may make it difficult to determine its next direction. 
Novum Digital Asset Alpha is a digital asset quantitative trading firm.
Exclusive access to Novum Digital Asset Alpha's Daily Analysis is made in conjunction with Bitcoin Malaysia.
The information and thoughts laid out in this analysis are strictly for information purposes only and should not be regarded as an offer to sell or a solicitation of an offer to buy any security in any jurisdiction where such an offer or solicitation would be in violation of any local laws.
It does not constitute a recommendation or take into account the particular allocation objectives, financial conditions, or needs of specific individuals.
For more information about Novum Digital Asset Alpha, please click on the image below: