Time for your terrific Tuesday and I hope things are getting off to a great start for you!
In brief (TL:DR)
The Labor Day weekend in the U.S. means that going into Tuesday in Asia, U.S. stocks are stuck in limbo with last week's closing in the red, as the S&P 500 (-0.81%), blue-chip Dow Jones Industrial Average (-0.56%) and tech-heavy Nasdaq Composite (-1.27%) remain closed.
Asian stocks look set for modest gains as futures activity point to bullishness on both sides of the Pacific.
U.S. 10-year Treasuries closed at 0.721% last week and look set to slide on a strengthening dollar when Wall Street opens later today.
October contracts for WTI Crude Oil (Nymex) (+0.07%) edged up to US$39.22 from US$39.19 in the previous session and remain below US$40, as production cuts from Saudi Arabia signaled that fuel consumption is wavering in key markets.
The dollar held on to gains against major currency pairs.
Gold slid slightly, with Gold (Comex) (-0.004%) at US$1,936.90 from US$1,944.90 in the previous session, for December contracts, on the back of a gaining dollar.
Bitcoin (+1.58%) clocked further gains overnight, and is deeper in US$10,000 territory and now trades at US$10,390 (GMT 0000) with outflows continuing to lead inflows into exchanges and on heightened volumes (outflows typically signal willingness by investors to hold Bitcoin off exchanges and is normally a sign of anticipation of a potential price rise).
In today's issue…
Whale Hunting – Is Softbank to Blame For the Tech Stock Rally & Crash?
Is This Time Different? Comparing Markets From One Pandemic To The Next
Betting on Bitcoin's Price Halving? Think Again
Market Overview
Asian stocks look set to open mainly higher heading into Tuesday, buoyed by gains in Europe and positive futures contracts for the S&P 500.  
Investors return on Tuesday from the U.S. Labor Day weekend, to a market where the equity rally fizzled last week in part on doubts over stretched valuations and reports that options activity may have been fanning much of those gains. 
Asian stocks were mostly up at the open, with Seoul's KOSPI (+0.75%) and Sydney's ASX 200 (+0.77%) up, while Tokyo's Nikkei 225 (-0.50%) was down and Hong Kong's Hang Seng Index Index was closed at the time of writing. 
The recent stock market correction, depending on how things fan out this week, may likely be just a speed bump in a so-called "buy everything" rally that for now at least, remains intact. 
1. Whale Hunting – Is Softbank to Blame For the Tech Stock Rally & Crash?
Softbank was fingered in last week's stock market rally and crash of tech stocks
Increasing evidence that the rally and subsequent crash may have been the work of retail investors themselves
In Herman Melville's Moby Dick, Captain Ahab of the whaling ship Pequod is on a relentless hunt for a giant white sperm whale named Moby Dick, who had bitten off his leg at the knee in a previous encounter. 
But in hunting the famed white whale, Ahab soon learns that it's not the whale who's consuming him, but his hunt for it that is. 
For investors burned by the 6% fall in technology stocks last week, who are also looking to find their white whale, may soon discover that the whale they are looking for is just as elusive as Moby Dick. 
While earlier reports pointed to SoftBank buying billions in options to bet on technology stocks, that drove the recent tech stock rally, not everyone is convinced that Softbank is the whale investors should be hunting. 
Instead, some suggest that the real power is being wielded by day traders buying enormous amounts of call options on tech stocks. 
While Softbank is alleged to have purchased some US$4 billion worth of options, retail punters shelled out some US$40 billion in call premiums alone last month, according to data from Options Clearing.
Retail investors, likely fueled by the accessibility of slick trading apps like Robinhood and SoFi had been piling into call options that usually expire within two weeks and given the short term nature of the contract, required hedging by market makers, fanning higher stock prices.
That the most recent rally coincided with stock splits in Apple 
(+0.06%) 
and Tesla 
(+2.78%)
, two of the hottest tech stocks among retail investors, is no coincidence. 
In contrast, trades favored by large institutions don't necessarily require market makers to buy and sell the underlying stock to hedge themselves. 
Institutional investors tend to use strategies such as buying a call spread and selling the underlying shares – a technique to profit from a rally, but also to limit downside risk. 
But unlike transacting on the blockchain (a decentralized, transparent and immutable ledger), options order flow alone, is insufficient to use as a tool to determine who is behind a a trade, especially since parts of these big institutional trades are likely done over-the-counter, masking their full market effect. 
Call options volumes started spiking in March, April and May as retail investors opened up Robinhood accounts, sparking off a frenzy in day trading for increasingly smaller contract sizes – one of the clearest signs of retail activity. 
It appears that just as in Melville's Moby Dick, the relentless hunt for a whale to blame everything on is a chase that will end up consuming the hunter. 
2. Is This Time Different? Comparing Markets From One Pandemic To The Next
Comparisons with the 1918 flu pandemic to figure out where markets are headed may be misleading, as no particular set of historical circumstances perfectly matches our current time
Unprecedented fiscal and monetary stimulus distorts normal market functioning and expectations and can have the ability to grossly boost stocks well beyond traditional measures of valuation
Historian Niall Ferguson once remarked that the collapse of hedge fund Long Term Capital Management, wasn't so much because its founders didn't know enough math, as evidenced by their complex options pricing models, but because they didn't know enough history. 
Could history then, provide some clues as to where the markets are headed? 
To be sure there are no perfect analogues to our current time. 
But some investors are looking to the 1918 flu pandemic, a two-plus year pandemic that killed 60 million people, for some clues as to how markets could perform. 
Just as for the coronavirus, the 1918 flu pandemic was first considered to have begun some time around March. 
But in 1918, the Dow Jones Industrial Average had never fallen below 5% since the flu pandemic first started, rising to 11% at the height of the pandemic's deadly second wave. 
However the coronavirus pandemic saw the Dow fall by as much as 37% off its peak in February, when it was at an all-time high, and since then has risen in almost a straight line, to settle now just 5% below that high. 
In absolute terms, 1918 and 2020 bear strong parallels for the Dow in end result, but not so much in the process to get there. 
Complicating the comparison between 1918 and 2020 was that the world was just recovering from a global conflict in 1918, and the rebuilding efforts helped to contribute significantly towards economic activity. 
From the ashes of the first world war, there may have been considerable uncertainty, but the only way was up, given how bad things already were. 
In the current time, things were good before the pandemic, but greater uncertainty revolves around how things will unfold in the coming period. 
According to Professor Nicholas Bloom, an economics professor at Stanford University, uncertainty is the key to drawing historical lessons that could help us understand our current situation. 
Using models constructed from other periods of deep economic uncertainty, such as the 1987 stock market crash and the September 11 terrorist attacks, he and his colleagues found that the model "reasonably well" predicted how the economy has reacted so far. 
However Bloom's model does not predict a significant continuation of the economic recovery that has taken place over the past few months, and suggests that markets may have gotten too far ahead of the economy and must remain in a trading range or fall back until the economy has a chance to catch up. 
But one thing Bloom's models don't quite factor in is the hand of government in everything. 
Unprecedented levels of fiscal and monetary stimulus can largely be attributed for stocks rising.
Retail investors have also stoked record gains in tech stocks that have dragged along broader indices along with them. 
These factors didn't yet exist in any of the past crises that Bloom's model studied. 
And while it may well be the case that the broader economy will need time to catch up to stocks, many of the companies that are responsible for the rally are profitable and are continuing to grow. 
The coronavirus pandemic has not affected the world evenly, with some sectors such as transport and hospitality being much more badly hit than others, such as tech. 
History is useful in that it provides psychological comfort – because this happened in the past, that will likely happen in the future – but not the psychological certainty that investors may crave. 
In the absence of certainty, there's only one thing ahead – volatility.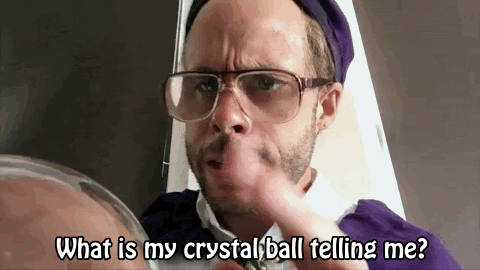 3. Bitcoin Buoyant Above US$10,000, what next?
Bitcoin needs to clear above US$10,300 before heading off to the next level of resistance
"CME gap" suggests a higher band for Bitcoin in the near term
Bitcoin stands perched on the head of an angel balanced on the point of a needle at US$10,000 and many are wondering if the psychologically-significant level of support will hold, or further downside is just around the corner. 
While currently acting as a support, significant volatility has created what are known as "CME gaps" in the futures market. 
Although cryptocurrency markets never sleep, the Chicago Mercantile Exchange, the only regulated Bitcoin futures exchange that offers cash settlement, closes for one hour a day. 
When traders trade aggressively outside of that one hour, a price gap appears on the charts, and traders look to the gap as an indicator of future price movements, with the gaps tending to get filled most of the time. 
With volatile trading over the weekend, a new "CME gap" has appeared between US$10,450 and US$10,600, and will likely be filled in the near term.
For Bitcoin to stage a reversal, it would need to close above US$10,300 and to test US$10,600, before testing US$10,800. 
But key levels of resistance rarely get cleared in one leap, and traders can expect these key levels of resistance to be rejected before any possible uptick. 
Novum Digital Asset Alpha is a digital asset quantitative trading firm.
Exclusive access to Novum Digital Asset Alpha's Daily Analysis is made in conjunction with Bitcoin Malaysia.
The information and thoughts laid out in this analysis are strictly for information purposes only and should not be regarded as an offer to sell or a solicitation of an offer to buy any security in any jurisdiction where such an offer or solicitation would be in violation of any local laws.
It does not constitute a recommendation or take into account the particular allocation objectives, financial conditions, or needs of specific individuals.
For more information about Novum Digital Asset Alpha, please click on the image below: