Welcome to a brand new week! 
In brief (TL:DR)
U.S. stocks ended last week in the red as the S&P 500 (-0.81%), blue-chip Dow Jones Industrial Average (-0.56%) and tech-heavy Nasdaq Composite (-1.27%) erased the past two weeks' gains, dragged down primarily by tech stocks.  
Asian stocks stabilized from last week's selloff, but Hong Kong remains volatile as protests over delayed elections have rocked the city 
U.S. 10-year Treasuries closed at 0.721% last week and look set to slide on a strengthening dollar when Wall Street opens later today. 
October contracts for WTI Crude Oil (Nymex) (-1.46%) continued their slide at US$39.19 from US$39.77 in the previous session and will continue to come under pressure from a strengthening dollar. 
The dollar edged higher, capping gains in stocks and dollar-denominated commodities such as Bitcoin.  
Gold edged up, with Gold (Comex) (+0.55%) at US$1,944.90 from US$1,934.30 in the previous session, for December contracts, a rally which would have had more legs if not for a firm dollar. 
Bitcoin (+1.18%) stabilized coming out of the weekend, above the US$10,000 level of support and with dollar strength capping further gains and now trades at US$10,290 (GMT 0230) with outflows continuing to lead inflows into exchanges but on much lower volumes (outflows typically signal willingness by investors to hold Bitcoin off exchanges and is normally a sign of anticipation of a potential price rise). 
In today's issue…
What Now? How 2020 May Yet Throw A Few More Surprises
Tech Starting to Look Risky, What's Up Next? 
Betting on Bitcoin's Price Halving? Think Again 
Market Overview
This week looks set to be a week for rehabilitation. 
Yes, corporate greed, led by Softbank (-6.65%), Apple 
(+0.06%) 
and Tesla 
(+2.78%)
, led to a tech stock crash last week that dragged the rest of the market with it, but that was then, this is now. 
And investors, understandably concerned given that the volatility in stocks is starting to resemble the volatility of cryptocurrencies, may just be getting used to that level of uncertainty. 
Because markets awash with liquidity will need to put that money to work somewhere, investors will be hunting for bargains this week.  
And the longer Washington ruminates on whether or not to provide any further fiscal stimulus, the longer Americans continue to suffer in limbo. 
While millions of employees worry about their next paycheck, firms sharpen their axes, ready to cull the herd at the drop of a hat, which almost always provides a temporary boost to their stocks. 
Asian stocks opened a mixed bag, with Seoul's KOSPI (+0.52%) and Sydney's ASX 200 (+0.09%) up, while Tokyo's Nikkei 225 (-0.35%) and Hong Kong's Hang Seng Index Index (-0.22%) were down as leadership changes in Japan and protests in Hong Kong weighed down sentiment.
Welcome to the start of a new week!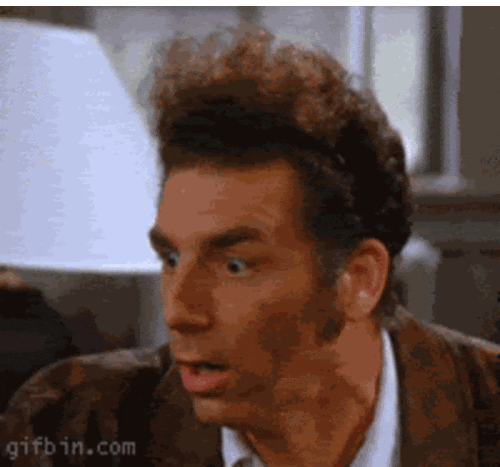 1. What Now? How 2020 May Yet Throw A Few More Surprises
Job gains in the U.S. risks losing speed at a time when fiscal support is drying up 
A successful vaccine, even if found, will take time to distribute to return the global economy to pre-pandemic times 
For the millions of people around the world who are still under lockdown, every day can fee like Ground Hog day. 
And while the reality unfolding around us isn't a dystopian scene from a zombie apocalypse movie, for the global economy it might as well be. 
If you've noticed the temperature around you dropping, that's because autumn in the northern hemisphere is coming and with it, peak flu season.
And while jobs in the U.S. have rebounded, government support for furloughed workers and bank moratoriums on loan repayments loom over the horizon, at a time when the stock market is starting to show signs of a dead cat bounce. 
Governments globally have injected some US$20 trillion in fiscal and monetary support, to shore up their economies and while they can point to plenty of successes, they are also in a Catch-22 of what to do next. 
China, the epicenter of the coronavirus pandemic, is held out by optimists as a guide to where the rest of the world could be headed if their domestic virus situations are brought to heel. 
Unemployment in the U.S. is falling and Germany is posting decent industrial data.
Emerging markets are also getting a breather from the dollar's decline. 
But keeping up the momentum is tricky, because it would require more stimulus, at a time when some are looking to cut back. 
Investors betting on a vaccine should also note that one won't be available anytime soon on the scale needed to return to pre-pandemic levels of economic activity. 
And historically, our track record with pandemic vaccines hasn't been great – we've only ever found vaccines for two major outbreaks – small pox and rinderpest. 
Many of the jobs that existed before the pandemic may be gone for good, and those that are available may not pay anywhere near their former salaries or require the manpower that they did in the past. 
Re-tooling and re-skilling will be slow and painful. 
The world's biggest container shipping company Maersk (-1.62%) is planning a major overhaul that's set to affect thousands at the company, while Ford Motor 
(+1.17%)
 is cutting about 5% of its U.S. workforce and United Airlines 
(+2.17%) 
is slashing 16,000 jobs next month as operations shrink. 
In terms of valuations, investors will start to look beyond what happened last week, much of which was contributed by the options-buying bubble inflated by Softbank and at the longer term prospects of companies, with markets more susceptible to disappointment in economic numbers in the coming months. 
Meanwhile fiscal stimulus from Washington has been stalled by political gridlock, although comments by U.S. Federal Reserve Chairman Jerome Powell last week suggests that the central bank could intervene where politicians have failed. 
And that might provide the boost for tech stocks, gold, Bitcoin and other previous investment themes, in the immediate term at least. 
One thing's for certain, we're far from out of the woods yet.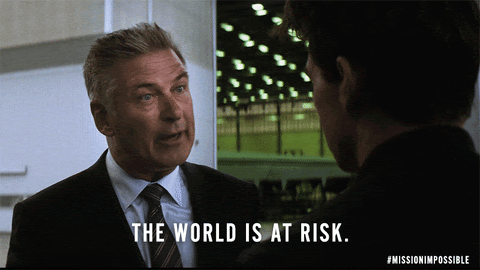 2. Tech Starting to Look Risky, What's Up Next?
Last week's tech stock crash is forcing many investors to look at other sectors to find value
American midcaps may be next rotational play, having delivered better value recently than tech-heavy indices like the S&P 500 
Investors looking at tech may want to consider looking outside the U.S. 
While the bull market that led the stock rally in March was initially driven by technology companies, the unwinding of bullish option bets by Softbank last week may be an indicator to investors to start looking elsewhere. 
Given how tech stocks have an outsize influence on major indices like the S&P 500, the recent rally has been uneven, with many other stocks in the index performing far behind the index itself. 
For much of August, the Dow Jones Industrial Average, which has far less tech stock components, outperformed the tech sector and the S&P 500, as investors rotated into transport stocks.
But by the end of that month, investors shunned non-tech sectors again, when it became apparent that the coronavirus pandemic would stretch longer. 
Are there any bargains to be had? 
Depends really on who you ask.
American midcaps (between US$2 billion to US$10 billion), tracked by iShares Russell Mid-Cap ETF has returned 54% since late March, behind tech stocks, but better than the S&P 500. 
And if the U.S. economy improves, midcaps could lead the way, considering that in the two decades through December 2019, the Russell Midcap Index's total annualized return of 9.1% topped that of the S&P 500. 
Plenty of opportunities remain outside the U.S. as well, for instance the forward prices-to-earnings ratio of the MSCI Index in Japan is 18, Europe is at 17.7, while the U.S. is at 22.7, according to data from Yardeni Research. 
A weaker U.S. dollar though cuts both ways – it makes American stocks cheaper and thus more attractive for foreign investors, but also makes overseas stocks attractive to U.S. investors, as a store of value – either ways, it's not a bad idea to spread bets globally at this stage. 
And if investors still have a taste for tech, consider that tech stocks outside of the U.S. have more upside potential – including Ericsson (+0.93%), which manufactures 5G systems, chipmaker Taiwan Semiconductor Manufacturing (-2.80%), which Intel (-0.62%) is set to outsource all of its manufacturing to, and Tencent Holdings (-0.77%), maker of the ubiquitous WeChat app. 
3. Betting on Bitcoin's Price Halving? Think Again
Bitcoin has now held above US$10,000 for the longest continuous period since 2017 
Odds of a halving in price are low, but US$12,000 continues to remain a multi-year level of resistance 
For investors who took awhile to get into Bitcoin and bought at or near the top of over US$12,000 in recent weeks, where Bitcoin is at the moment, would surely be causing no small amount of grief. 
Those unaccustomed to the rough and tumble volatility that is cryptocurrency trading would by now be wondering if they shouldn't sell now, realize some losses and tell themselves and everyone they meet that Bitcoin is a scam. 
Right now, Bitcoin has been above US$10,000 for the longest continuous period since 2017 – when it hit near to US$20,000 – and buyers aggressively buying up the US$10,000 level is in stark contrast to where the level has previously served as a multi-year level of resistance. 
That having been said, US$10,000 is not the level that investors should really be paying attention to, it's US$12,000 – a multi-year level of resistance that has rejected numerous attempts to clear it. 
Investors waiting for Bitcoin to crash however, to levels experienced in mid-March, may be left unsatisfied. 
Because of the coronavirus pandemic, stocks, gold and commodities plunged to unprecedented levels in March (oil was negative at one stage), and Bitcoin succumbed to below US$3,600. 
But eventually all asset classes recovered, helped in no small part by unprecedented fiscal and monetary stimulus – expecting another crash such as the one that happened in March is somewhat wishful at this stage. 
Key to Bitcoin's precipitous drop in March was an unprecedented cascade of derivative contracts that were liquidated – over US$1 billion in futures contracts, mostly on BitMEX, were liquidated at the time, causing Bitcoin to fall by over 50% – traders were selling, but not necessarily because they wanted to. 
Soon after the liquidations, Bitcoin's price bumped up again and quickly recovered to US$4,000 to US$5,000 in April. 
A similar rout is being witnessed in the stock markets – options activity has been the tail that wags the dog as tech stocks were sold down last week, but early trading activity at the start of this week suggest that markets are set to recover again. 
And given the possibility of Fed intervention in the coming days, Bitcoin's ability to stay over US$10,000, especially over the weekend where price dumps are more likely amidst thinner trading volumes, bodes well for a longer term bull case. 
In the immediate term however, expect more volatility. 
Bitcoin has already halved more than once this year (blockchain rewards and price) and is unlikely to do so again.
Novum Digital Asset Alpha is a digital asset quantitative trading firm.
Exclusive access to Novum Digital Asset Alpha's Daily Analysis is made in conjunction with Bitcoin Malaysia.
The information and thoughts laid out in this analysis are strictly for information purposes only and should not be regarded as an offer to sell or a solicitation of an offer to buy any security in any jurisdiction where such an offer or solicitation would be in violation of any local laws.
It does not constitute a recommendation or take into account the particular allocation objectives, financial conditions, or needs of specific individuals.
For more information about Novum Digital Asset Alpha, please click on the image below: