Welcome to the weekend! If the markets have got you down, stay calm and carry on, because next week may bring even more volatility, with a side order of reprieve from the Fed. 
In brief (TL:DR)
U.S. stocks continued to sink on Friday as the S&P 500 (-0.81%), blue-chip Dow Jones Industrial Average (-0.56%) and tech-heavy Nasdaq Composite (-1.27%) all ended the week erasing the past two weeks' gains, led primarily by tech stocks. 
Asian stocks are poised to start the week mixed on Monday, with indices less tech-heavy likely to stay somewhat unscathed and with investors rotating into Asia. 
U.S. 10-year Treasuries fell sharply on Thursday with yields reversing to 0.721% from 0.621% in the previous session on comments by U.S. Federal Reserve Chairman that interest rates are likely to stay low for longer (bond prices typically fall when yields rise).   
October contracts for WTI Crude Oil (Nymex) (-3.87%) slid to US$39.77 from US$41.08 on the back of a strengthening dollar. 
The dollar strengthened sharply against a host of currencies as investors dumped tech stocks, commodities, gold and Bitcoin.  
Gold slipped, with Gold (Comex) (-0.18%) down at US$1,934.30 from US$1,944.00 in the previous session, for December contracts, as a strengthening dollar weighed on bullion, but without dipping below the US$1,900 level of support, with bargain hunting for gold still strong. 
Bitcoin (-0.30%) has since stabilized following the rout in tech stocks and gold and now trades at US$10,300 over the weekend, and with outflows continuing to lead inflows into exchanges (outflows typically signal willingness by investors to hold Bitcoin off exchanges and is normally a sign of anticipation of a potential price rise). 
In today's issue…
Tech Stock Crash? Time To Point Fingers at Everyone
One Share Too Many – How Greed at Apple & Tesla Crashed the Market 
Bitcoin Resilience Demonstrated After A Rebound from US$9,900 
Market Overview
With so many retail investors participating in the markets for the first time and learning the lessons that veterans have known for years – that stocks do not go up indefinitely – it's easy to want to find someone to blame. 
Whether it's the Gods or the forces of the Universe, it's tempting to externalize and not take responsibility for the two emotions that plague all investors – greed and fear. 
But blame does not a successful long-term investor make and dealing with the fallout is an inevitability for every investor, seasoned or otherwise. 
Asian stocks ended the weak as expected, with Seoul's KOSPI (-1.15%), Sydney's ASX 200 (-3.06%), Tokyo's Nikkei 225 (-1.11%) and Hong Kong's Hang Seng Index (-1.25%) all down sharply.  
Enjoy the weekend! Because Monday will be even more challenging.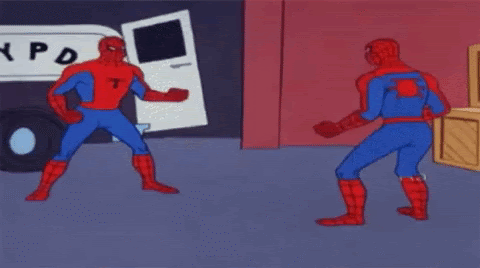 1. Tech Stock Crash? Time To Point Fingers at Everyone
Shadowy option trading with the ability to move the entire market has the fingerprints of Softbank (-3.21%)
Hedging by options counterparties are creating large scale swings in the market, but institutional investors are not solely to blame as retail investors using zero-fee trading apps are also contributing  
Market swings in both directions are likely to be exacerbated in the coming weeks, markets can just as easily swing positive as negative with no significant change in macro factors 
A tech-stock led market rout over the past week has had investors reading tea leaves and goat entrails to find reasons as to why a seemingly gravity-defying rally seems to have met with such an untimely end. 
Investors watched while clutching their stomachs at this week's rise and fall of technology stocks, but a giant shadowy bet with the ability to pull the market along with it was likely responsible for much of the gyrations. 
According to sources from the Wall Street Journal, an investor, who is alleged to be SoftBank, bought options tied to around US$50 billion worth of individual tech stocks. 
Investors and analysts were aware of the activity, but until recently, had no idea who was behind it and the sheer size of the options was enough to move the entire market. 
Regulatory filings have revealed that Softbank bought nearly US$4 billion worth of stock in tech giants including Amazon (-2.18%), Microsoft (-1.40%) and Netflix 
(-1.84%)
, plus a sizable stake in Tesla (+2.78%).
But not included in those disclosures was Softbank's massive options trade, built to pay off if the stock market rose to a certain level and then lock in those gains. 
In Softbank's case, the roughly US$4 billion in options generated a notional exposure of around US$50 billion in stocks of tech companies. 
But given the recent rally, particularly for tech stocks, a dangerous unwind could be supercharged by options activity, a case of the tail wagging the dog, which is precisely what happened towards the end of last week. 
When banks and brokerages sell options to investors, they have to hedge that exposure by buying options in the opposite direction. 
So say a bank has sold Softbank a bunch of call options (the right to buy at a certain price), it has to start buying a whole bunch of put options (the right to sell at a certain price) in order to zero out their exposure. 
Ultimately banks don't necessarily want to take a position on the market, and are simply interested in the fees generated by trading in these options. 
But as shares start rising, banks and brokerages need to hedge more, adding fuel to the fire, and such hedging activity can also intensify swings if markets head lower – which is exactly what happened last week. 
And it's not just financial behemoths like Softbank which are contributing to the large market moves – retail investors have also been sucked into the options trade, lured in by free trades on slick trading apps such as Robinhood, which is leading to large swings in both directions.  
Which means that last week's market machinations were everyone's fault, if we're looking to point fingers at the tech stock rally and rout, we might find we have to look in the mirror. 
2. One Share Too Many – How Greed at Apple & Tesla Crashed the Market
Apple and Tesla's stocks splits may have been the last straw on the camel's back in the hype-fueled tech-driven stock rally 
Opportunistic share split may have exacerbated the speed and extent of the broader market crash as investors rotated out of tech stocks and into cash as well as other sectors 
Tech may have one last rally up its sleeve as Fed indicates that interest rates will continue to stay low for longer 
You'd be forgiven for thinking that the S&P 500 and the Dow Jones Industrial Average are starting to look more and more like the Nasdaq Composite – that's because they are.
Given the way the indices are constituted, tech's outsize rally has meant that they now account for a more significant share of non-tech indices than before the spread of the coronavirus.  
With technology stocks becoming the only show in town in the throes of the pandemic, scores of plucky investors raced to cash in on the tech-infused gold rush and Apple and Tesla were only too happy to oblige. 
As this newsletter has repeatedly stated, four quarters are not worth more than a dollar (except if you're using a payphone) – yet retail investors, offered an opportunity to buy this year's hottest stocks in bite-sized chunks, couldn't resist the siren call of zero-fee trading apps like Robinhood and SoFi to buy tech stocks.  
And tech companies like Apple and electric vehicle-maker disguised as a tech company Tesla were more than happy to oblige, splitting their hugely overpriced stocks into smaller chunks for the retail crowd. 
But while the short-term pain of retail investors may be lamentable, it may turn out to be good news for the broader economy. 
Tech stocks are overpriced precisely because investors believe that the broader economy will take much longer to recover, meaning that "safe" asset classes include Bitcoin, gold and yes, tech companies which are viewed as "immune" from the vagaries of the pandemic. 
But given the better-than-expected economic data out of the U.S. last week as well as improving unemployment claims data, investors had been rotating out of tech and into neglected sectors such as banking, which bucked the broader market trend. 
And while last week's correction may be welcome – tech stocks had really gotten too frothy – it's unclear that the pullback will take. 
For starters, the coronavirus pandemic is far from under control in the United States, with U.S. Federal Reserve Chairman Jerome Powell stating that the better August job numbers were not reflective of the need to get the disease under control before heading towards full employment. 
Powell has suggested that the recovery will take far longer than expected and reiterated on an interview with NPR Economy after the release of data, that interest rates will continue to stay low for as long as it takes. 
Without going into specifics, Powell also hinted that the Fed will do "more" to aid the economy – which could mean one or all of several things – yield curve control (buying longer-dated U.S. Treasuries to keep the government's long-term borrowing costs low), negative interest rates, or increasing the money supply – all of which will likely see another rush into tech stocks, gold and Bitcoin. 
You don't need a rocket scientist to look around and tell you that all is not well with the economy. 
Airlines and the hospitality sector are languishing. Restaurants, retail and services are treading water. 
And many of the lost jobs may not come back. 
Increased automation, the move towards video conferencing and a drop in business travel, conventions, exhibitions and meetings for the foreseeable future, means that it won't just be one sector of the economy having to re-skill and re-tool, it'll be multiple sectors, and simultaneously. 
So while Apple and Tesla may have helped in pushing the tech-driven stock rally over the edge last week, the show may not be over yet. 
With a knowledge of how markets have performed in the past, there may be just one more hurrah before the curtains close, greed notwithstanding.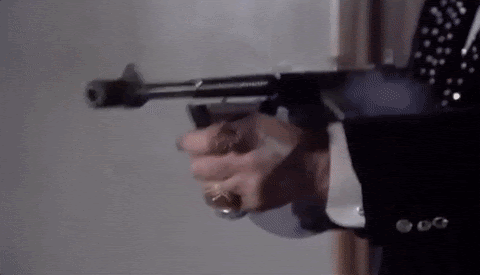 3. Bitcoin Resilience Demonstrated After A Rebound from US$9,900
Bitcoin briefly ducked below US$10,000 but rebounded well above that level of support 
If US$10,000 can be held, medium term prospects for a return to US$11,000 look good 
If you loved it at US$12,000, you'll love it even more at US$9,900 – or so goes the thinking when it comes to Bitcoin. 
Like the rally in tech stocks and gold, the higher the price of Bitcoin rallied, the more investors couldn't seem to get enough of it, up to a point of course. 
With the US$12,000 level of Bitcoin being a strong level of resistance last week and dovetailing (at the worst possible time) with a sell-off in tech stocks and gold, Bitcoin briefly ducked below US$10,000 for the first time in weeks, to as low as US$9,900. 
But that pullback was short-lived as it provided the excuse for many investors sitting on the sidelines to buy into Bitcoin, with the cryptocurrency surging some US$400 in a matter of minutes to take it back above US$10,00 and settle around US$10,300. 
On a broader macro level however, the fall in Bitcoin coincided with a resurgent dollar as well as the European Central Bank's decision to weaken the euro, in what will one day be remembered as a race to the bottom. 
With a moribund economy that experienced negative inflation, the Eurozone is in a quagmire as investors poured into the euro, in anticipation of dollar weakness. 
The euro's strength has been a bane for the export-oriented Eurozone anchors of Germany and France and helped to boost the attractiveness of American manufactures. 
The strengthening dollar saw a rout in asset classes that typically do better with a weaker dollar – tech stocks, gold and Bitcoin, so Bitcoin's rout was not altogether unexpected. 
But investors looking at Bitcoin taking a longer-term downtrend may find themselves disappointed, because the Fed has intimated that it intends to do more to shore up the U.S. economy, which typically signals further dollar weakness. 
To be sure, the dollar has been oversold in the past few weeks and a resurgence was always just around the corner, longer term however, there are still good investment narratives for inflation hedges such as Bitcoin and gold. 
Novum Digital Asset Alpha is a digital asset quantitative trading firm.
Exclusive access to Novum Digital Asset Alpha's Daily Analysis is made in conjunction with Bitcoin Malaysia.
The information and thoughts laid out in this analysis are strictly for information purposes only and should not be regarded as an offer to sell or a solicitation of an offer to buy any security in any jurisdiction where such an offer or solicitation would be in violation of any local laws.
It does not constitute a recommendation or take into account the particular allocation objectives, financial conditions, or needs of specific individuals.
For more information about Novum Digital Asset Alpha, please click on the image below: