Thank God it's Thursday! And the markets are doing well as I hope you are too! 
In brief (TL:DR)
U.S. stocks ended firmly up on Tuesday, as the S&P 500 (+1.54%), blue-chip Dow Jones Industrial Average (+1.59%) and tech-heavy Nasdaq Composite (+0.98%) all closed up, with investors spreading their plentiful dollars into other areas of the economy. 
Asian stocks followed Wall Street's lead and were mostly up in the morning session. 
U.S. 10-year Treasuries rose on Wednesday with yields continuing to fall to 0.650% from 0.672% (bond prices rise when yields fall).  
October contracts for WTI Crude Oil (Nymex) (+0.41%) edged up slightly to US$41.68 on the back of improving economic data. 
The dollar which had been oversold saw gains across the board.  
Gold slipped with Gold (Comex) (-0.96%) down at US$1,950.90 from US$1,969.90 in the previous session, for December contracts, as a strengthening dollar weighed on bullion. 
Bitcoin (-4.06%) rejected US$12,000 and slid some 4% to US$11,420 on news of a major South Korean cryptocurrency exchange being seized. However outflows from exchanges dramatically surged ahead of inflows overnight suggesting that Bitcoin may be poised for another run at the US$12,000 resistance (outflows typically signal willingness by investors to hold Bitcoin off exchanges and is normally a sign of a potential price rise). 
In today's issue…
What happened to Europe's inflation and why should we be worried? 
Much Ado About Bitcoin at US$12,000 
Singapore's Exchange Catches the Cryptocurrency Bug 
Market Overview
This year has been one for setting records. 
From the coronavirus pandemic to the S&P 500, we seem to be breaking records faster than we can set them. 
But we've saved the best for next year as the size of U.S. debt is set to exceed the size of its entire economy – the first time since the Second World War. 
Yet what do investors with abundant dollars do? They play the markets. 
Asian stocks obliged by being mostly up on Thursday, with Seoul's KOSPI (+0.92%), Sydney's ASX 200 (+0.92%) and Tokyo's Nikkei 225 (+0.91%) up in morning trading and Hong Kong's Hang Seng Index (-0.21%) down, but only slightly.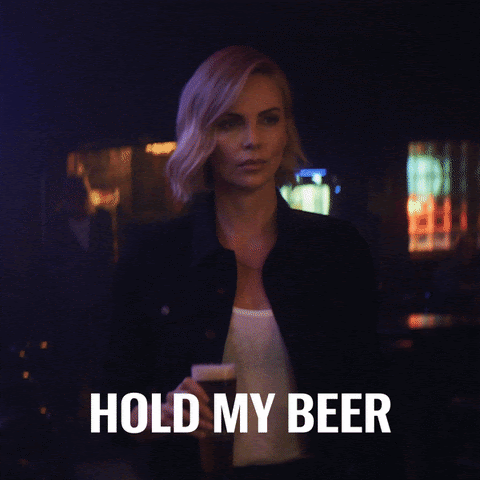 1. What happened to Europe's inflation and why should we be worried?
Europe experiences negative inflation for the first time in 4 years 
A rising euro, weak Eurozone demand and relentless money printing may see deflation for now, but could very rapidly degenerate into stagflation, a situation of high inflation but low growth
For all the bang and the clatter that economists have made about the potential of inflation, they can at times seem like the Boy who Cried Wolf. 
Following the last financial crisis of 2008, economists warned that monetary and fiscal stimulus, essentially money-printing, would see inflation spike in the decade that followed. 
Instead, inflation not only didn't spike, it responded with a "hold my beer." 
A large part of the reason why inflation was tepid was because China's economy was still chugging along, producing cheap Chinese goods that the world could enjoy and racking up huge budget surpluses that were used to buy American Treasuries and keep borrowing costs low in the U.S. 
But this isn't 2008 anymore and the U.S. may be testing the patience of its creditors, in particular because right now the Fed is more than any other entity, becoming Washington's greatest creditor. 
How do you owe yourself money? 
Across the pond though in Europe, some inflation naysayers are pointing to the fact that the Eurozone's inflation plunge to negative levels, at -0.2% last month, the first time it fell in 4 years – this despite a rebound in economic activity – suggest that inflation is not a concern. 
And that could be a problem. 
While inflation was forecast to weaken in Europe, the negative numbers came in as a shock to both investors and policymakers alike, causing some to worry if the coronavirus pandemic has permanently dampened demand. 
Data from IHS Markit showed that European factories lowered prices for a 14th straight month amidst sluggish demand, cutting jobs and reducing inventories of raw materials and semi-manufactured stocks. 
Against that backdrop, the euro has risen some 7% against other currencies in as many months, at a time when European factories desperately need to start exporting again but global demand remains tepid at best. 
The European Central Bank (ECB) has already pledged over US$1.2 billion to purchase bonds right through June next year to keep borrowing costs low, but unlike the Fed, the ECB doesn't enjoy the luxury of printing the world's reserve currency. 
And while inflation may be negative for now, the combination of an appreciating currency, the temptation to print more euros and the lack of local demand could not just lead to inflation, it could lead to the Eurozone experiencing inflation's ugly cousin – stagflation – low growth and high inflation.
2. Much Ado About Bitcoin at US$12,000
Bitcoin's rejection of US$12,000 level at a time when one of South Korea's top cryptocurrency venues has been seized by authorities sent the benchmark cryptocurrency plummeting by around 4% 
Greater institutional participation and longer term macro factors still sit well for Bitcoin bulls, short term volatility has yet to upset longer macro trend for the cryptocurrency 
And just like Thanos snapping his fingers, 4% of Bitcoin's price vanished in minutes. 
Overnight Bitcoin plunged by as much as US$500 in matter of minutes and saw a roughly 4% decline in a single day. 
The sell-off coincided with a report that South Korean authorities have sized Bithumb, one of the country's (and the world's) biggest cryptocurrency exchanges by trading volume and are leading some to suggest that may have been the trigger. 
But it could also well have been that the Bithumb news coincided with Bitcoin's recent rejection of the US$12,000 level. 
However, the Bithumb news didn't help matters. 
And within hours, billions of dollars worth of derivative positions were unwound, sending Bitcoin plummeting to as low as US$11,200 in U.S. and European trading hours. 
Bitcoin has since recovered somewhat to settle around US$11,400, but is still well off US$11,900, a level where there were green shoots of consolidation before a push higher.
The recent rejection of US$12,000 is the fourth time in the past five weeks that the level has been rejected and has left some traders wondering if Bitcoin isn't set to edge lower. 
Because Bitcoin has developed a strong negative correlation with the dollar in recent weeks, that possibility cannot be ruled out. 
Recent (and somewhat unexpected) dollar strength has put pressure not just on Bitcoin, but on other dollar-denominated assets as well.
But that may simply be a function of the dollar having been oversold rather than signs of any fundamental macro stresses on Bitcoin. 
With rising institutional participation and interest in cryptocurrencies, and there still being no end in sight to the money-printing out of central banks, the medium to longer term macro story for Bitcoin is still strong. 
And a 4% drop for a nascent asset class that until relatively recently saw peaks and troughs as high as 20% isn't what most traders would call "volatility," it's called "maturity."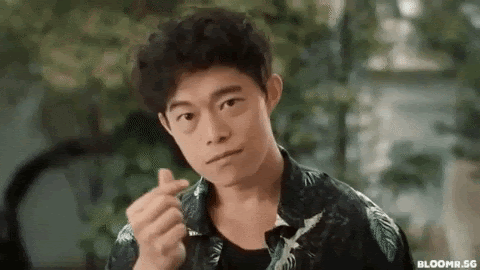 3. Singapore's Exchange Catches the Cryptocurrency Bug
Singapore Exchange's move to launch two new cryptocurrency indices that track Bitcoin and Ethereum could help quicken institutional participation in digital assets 
First-of-its-kind regulated Bitcoin and Ethereum-tracking indices in the region bolsters Singapore's reputation as a financial hub 
When even Goldman Sachs (+2.23%) appoints a head of digital assets, you know that the investing world has caught a bad case of the crypto fever. 
Now investors looking for a piece of the action with institutional trappings can cotton on to cryptocurrencies with two new indices which track Bitcoin and Ethereum via the Singapore Exchange. 
While the Singapore Exchange has long struggled from a lack of trading volume and liquidity, it's latest push into digital assets demonstrates its remarkable versatility, especially when it comes to reading market sentiment. 
It also helps that the Monetary Authority of Singapore, the regulator, has taken a progressive stance, especially when it comes to nascent asset classes. 
Launched in conjunction with United Kingdom-based cryptocurrency market data provider CryptoCompare, crypto punters can now get their hands on two indices, iEdge Bitcoin Index and iEdge Ethereum Index. 
Speaking to the media, Simon Karaban, Head of Index Services at SGX said, 
"As the world moves swiftly towards digitalization in the creation and accumulation of wealth, digital assets are increasingly being adopted by investors. We are excited about this collaboration with CryptoCompare to offer a suite of new indices for market participants in Asia, reinforcing our endeavor to innovate and meet market needs."
According to data from CryptoCompare, the total assets under management (AUM) of digital asset tracker funds rose from US$220 million in March 2017 to over US$4.5 billion by June 2020, representing a compound annual growth rate of 148%.
While much of the AUM is currently captured by asset managers based in the United States, Europe, the Middle East, and Africa (EMEA) region, Asia is well-positioned to raise its share of this global AUM given that Asian fiat-crypto trading pairs now account for 43% of total global spot volumes.
Thus far, most digital asset participation in Asia has tended to occur in either loosely-regulated or completely unregulated spaces. 
As a global financial hub, SGX's move to provide institutional-grade cryptocurrency participation may yet shape the future of the industry in Asia.
Novum Digital Asset Alpha is a digital asset quantitative trading firm.
Exclusive access to Novum Digital Asset Alpha's Daily Analysis is made in conjunction with Bitcoin Malaysia.
The information and thoughts laid out in this analysis are strictly for information purposes only and should not be regarded as an offer to sell or a solicitation of an offer to buy any security in any jurisdiction where such an offer or solicitation would be in violation of any local laws.
It does not constitute a recommendation or take into account the particular allocation objectives, financial conditions, or needs of specific individuals.
For more information about Novum Digital Asset Alpha, please click on the image below: