Welcome to the midweek! Markets are full of good cheer as I hope you are as well.
In brief (TL:DR)
U.S. stocks ended firmly up on Tuesday, as the S&P 500 (+0.75%), blue-chip Dow Jones Industrial Average (+0.76%) and tech-heavy Nasdaq Composite (+1.39%) all closed up, on the back of positive factory data. 
Asian stocks continued to trade mixed on Wednesday as a lack of macro factors and little progress on the pandemic front saw lethargy on many fronts. 
U.S. 10-year Treasuries rose on Tuesday with yields falling to 0.672% from 0.695% on the prospect of the Fed using yield curve management. 
Oil rose, with WTI Crude Oil (Nymex) (+0.80%) up at US$43.10 from US$42.86 in the previous session, as a pickup in economic activity in the world's two largest economies signaled a recovery in crude consumption. 
The dollar inched up but was more or less unchanged in a choppy session. 
Gold slipped slightly with Gold (Comex) (-0.45%) down at US$1,969.90 from US$1,975.30 in the previous session, for December contracts, as inflation fears have eased from a lack of new measures coming out of the U.S. Federal Reserve or Congress. 
Bitcoin (+2.43%) tested US$12,000 overnight but gave up gains to rest at US$11,950 (GMT 0400), as inflows from exchanges continued to lead outflows and with limited change in the dollar (inflows typically signal a preparation by investors to sell Bitcoin on exchanges and is normally a signal of price dropping). 
In today's issue…
Because Investors Can't Seem To Get Enough, Tesla Is Giving Them Even More
Could Microsoft's Game Pass Be It's Golden Goose?
Bitcoin Tests US$12,000 As Anticipated But Fails To Hold The Level, What Next?
Market Overview
Don't come a'knocking, this factory is a'hopping – with activity that is. 
Better than expected factory data out of the United States saw stocks finish higher on Tuesday and pushed global shares to record highs with little signs of the rally abating.  
Asian stocks opened mixed on Wednesday, with Seoul's KOSPI (-0.51%) and Hong Kong's Hang Seng Index (-0.51%) down, while Sydney's ASX 200 (+1.74%) and Tokyo's Nikkei 225 (+0.30%) were up in morning trading. 
Markets are also rallying because of dovish comments from U.S. Federal Reserve official Richard Clarida's comments on Monday, that employing yield-curve control (pledging to buy long-dated Treasuries to keep borrowing rates low for the government), something which had been initially dismissed by Fed Chairman Jerome Powell, is now a future possibility. 
Clarida also added that a low unemployment rate wouldn't be sufficient to trigger a rise in interest rates, the question then is what would? 
Dollar weakness was a signal for investors to load up on all manner of dollar-denominated assets, including stocks, commodities and of course Bitcoin. 
That gold has remained firm, suggests that there are enough investors who believe central banks are printing too much money and want a refuge. 
In those circumstances, technically anything is worth more than a dollar. 
1. Because Investors Can't Seem To Get Enough, Tesla Is Giving Them Even More
Tesla stock experiences pullback on announcement that it intends to sell an additional US$5 billion worth of new stock 
Appointment of sales agents may see a short-term retail sales-led boost as banks do their thing, but could also signal medium term weakness in an electric vehicle manufacturer that may have become grossly overpriced
What do you do when the market can't get enough of your stock? Why you sell some more of course! 
At the end of last month, electric vehicle maker Tesla (-4.67%) did a stock split that gave existing stockholders 5 Tesla shares in exchange for every 1 Tesla share held, which sent the stock which had hit 4-digit levels, surging even more. 
To be fair, splitting a stock 5 ways doesn't inherently make it more valuable, that's like saying four quarters is worth more than a buck, which it isn't, except when you have to use a payphone (what's that?). 
Yet that's what investors were betting on, that by making Tesla's shares more accessible to smaller retail investors, they would help boost its stock price, and they were not disappointed. 
But after an initial rally, which saw institutional investors start to lock-in profits on their Tesla stock, shares in the company have since pulled back somewhat.  
Making hay while the sun shines, Tesla is returning to the capital markets to raise an additional US$5 billion through stock offerings, or roughly 1.1% of the firm's US$464 billion market cap, according to data from FactSet. 
Tesla is profitable, with the company posting its fourth consecutive quarterly profits for the first time ever in its 17-year history, a testimony to its ability to overcome considerable production challenges. 
At the end of Tesla's latest quarter, the company had some US$8.5 billion in debt and in the past has struggled with a lack of liquidity, particularly during expansionary periods when it introduced new models and added production capacity. 
Which is why Tesla is using the current bullishness on its stock to squeeze more money from markets. 
Tesla's shares have risen roughly 6x this year, including an 80% rise since the company announced its stock split, and many are asking how high can Tesla continue to go? 
To put things in perspective, Toyota 
(-0.20%)
, which sold 10.46 million vehicles last year, and recorded a revenue 10 times that of Tesla, is valued at US$202 billion, while Tesla is worth more than double that and delivered 367,200 vehicles. 
And while Tesla's stock surged by 13% on Monday, when the stock split, it's since fallen 4.65% on Tuesday after the company said it would issue more shares. 
Could Tesla have overplayed its hand? 
Quite possibly, but with so much liquidity in the financial system and very few places for it to go, Tesla may still have some legs before it finally runs out of steam.
Rotation into cyclical stocks is likely to see the likes of Tesla and Apple (+3.98%) experience some pullbacks, as investors (punters) take profit, and then churn stocks from other sectors of the economy which have been laggards, if there are growing signs of economic recovery.
And in this regard, news of a potential vaccine, effective treatments or a surge in economic activity could be a double-edged sword for Tesla stock. 
Tesla may already be aware of the potential challenges with flooding the market with so much stock, entering into an equity distribution agreement with a plethora of banks who will act as sales agents and get a commission of up to 0.5% of gross proceeds from each sale of Tesla shares, as well as reimbursement for certain expenses. 
For a stock that up till now had been able to sell itself, the appointment of sales agents should be seen as concerning. 
More stock does not make a company great, the same way someone with four quarters isn't richer than someone with a dollar bill. 
Except maybe when you need to use the payphone. 
2. Could Microsoft's Game Pass Be It's Golden Goose?
Game Pass subscription model has led to higher sales and "stickiness" for Microsoft's (+0.77%) Xbox game console and offering 
Coronavirus pandemic has made gamers of us all and that could help feed further revenue growth at the software giant
The reason why you never buy a game console for a young boy for Christmas without asking him what game he plays first is because the look of disappointment you'll get on his face if you get it wrong, will be priceless. 
Unlike for PC gamers, many proprietary titles such as the hugely popular Final Fantasy series (PlayStation only) as well as the iconic Halo series (Xbox only), exist on their own proprietary console platforms. 
While the rest of the world can communicate whether you use an iPhone or an Android phone, consoles don't work that way. 
So when Microsoft announced that there would be a delay to the widely anticipated release of its Halo Infinite which was originally timed to come out at the same time as the new Xbox, many had anticipated that Microsoft's stock would take a hit. 
Yet not only did Microsoft shrug it off, thanks in no small part to the rally in tech stocks, the lack of response from the market demonstrates that like Microsoft, investors are betting on the resilience of a new game service called Game Pass, which offers a vast selection of game titles for a monthly fee. 
Game Pass and similar offerings from the likes of Apple and Google 
(+1.57%)
, are rapidly changing the dynamics of the video game business. 
Whereas users would typically lay out an additional US$60 for a new A-list title, now a subscription costing between just US$5 to US$15 gives them unlimited access to hundreds of games. 
Microsoft has signed up some 10 million subscribers since Game Pass released, and after the coronavirus-induced lockdowns, millions more are likely to make gaming part of their lifestyles. 
Up till now, console makers like Microsoft have had to rely on blockbuster games to launch their consoles, but subscriptions can keep revenue flowing even without any new games – just try to recall when was the last time you cancelled your Amazon 
(+1.40%)
 Prime membership even though you don't use it. 
And contrary to expectations, subscriptions actually get customers to buy more – with Game Pass subscriptions leading to 20% more playing time, and 20% more sales. 
Already, Game Pass has helped increase revenue for Xbox content and services by as much as 65% in the most recent quarter, a number no doubt buoyed by a captive and locked-down audience. 
And really, the gaming industry is just catching up with the video industry – where subscriptions make up a whopping 90% of premium video revenue, they make up less than a fifth in annual sales of console and PC games. 
Which means that Microsoft has the potential to grow those revenues even more. 
And Microsoft has one other ace up its sleeve – it could quite easily make Xbox-exclusive games also available on PCs, with gaming PCs running Windows almost exclusively, and representing another huge untapped market for gaming subscription. 
The pandemic may have potentially made gamers of us all, and Microsoft's Game Pass seems to be taking that to the bank.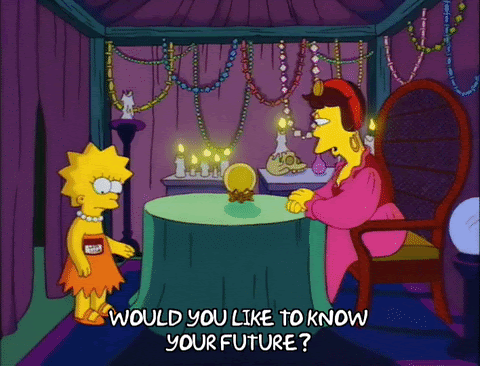 3. Bitcoin Tests US$12,000 As Anticipated But Fails To Hold The Level, What Next?
Bitcoin tests US$12,000 but is unable to hold the level 
Selling pressure for Bitcoin was balanced but failure to sustain over major level of resistance should see some short term pull back 
Just yesterday, this newsletter suggested that Bitcoin would test the US$12,000 level and in overnight trading it did just that, with Bitcoin prices rallying modestly and rising to their highest level in about a fortnight before losing steam. 
Peeking above US$12,000, that level was a signal to some Bitcoin investors to take a bit of profit, and has since reverted to trading within a relatively tight range just below that psychologically significant level of resistance. 
But since Bitcoin's breakout above US$9,500, it has ranged between US$10,500 and US$12,500, leaning more heavily towards the upper end of the band. 
While all eyes are on the US$12,000 level, the real level of resistance would be US$13,800, which would bring Bitcoin within a hair's breadth of the 2019 high of US$14,000. 
If Bitcoin can breakout above this level, on the back of stronger volume, there are longer term patterns which price it even higher than that. 
And although there was some profit-taking yesterday – the surge over US$12,000 being too attractive to not take some profit – that selling pressure was relatively balanced and not sufficient to turn market sentiment just yet. 
Helping to fuel the mid-term narrative for Bitcoin is the dollar showing some signs of weakness, and demand for Ethereum, which has provided a strong tailwind for Bitcoin as well. 
But the inability to clear US$12,000 on stronger volumes suggests that Bitcoin may experience some immediate term pullback to consolidate at a lower level, before making another run again.
Novum Digital Asset Alpha is a digital asset quantitative trading firm.
Exclusive access to Novum Digital Asset Alpha's Daily Analysis is made in conjunction with Bitcoin Malaysia.
The information and thoughts laid out in this analysis are strictly for information purposes only and should not be regarded as an offer to sell or a solicitation of an offer to buy any security in any jurisdiction where such an offer or solicitation would be in violation of any local laws.
It does not constitute a recommendation or take into account the particular allocation objectives, financial conditions, or needs of specific individuals.
For more information about Novum Digital Asset Alpha, please click on the image below: