I hope you're having a wonderful weekend, with the sunshine on your face and the wind of good fortune sitting squarely on the shoulder of your sail! 
In brief (TL:DR)
U.S. stocks closed the week up, as the S&P 500 (+0.67%), blue-chip Dow Jones Industrial Average (+0.57%) and tech-heavy Nasdaq Composite (+0.60%) all finished in the green, marking a week where expectations of loose monetary policy from the Fed were not left disappointed.  
Asian stocks were a mixed bag at the close on concerns over the source of growth outside of loose monetary policy and stimulus. 
U.S. 10-year Treasuries rose slightly, as caution overtook optimism over a stimulus-driven rally as yields slipped to to 0.724% from 0.744% – yields generally fall when prices rise. 
Oil was more or less unchanged as concerns over supply disruptions ebbed with hurricanes of the Gulf Coast not impacting facilities as WTI Crude Oil (Nymex) (+0.06%) rose slightly to US$42.97 from US$42.94.  
The dollar slid against the Japanese yen and the Swiss franc as traders factored in the potential impact of inflation. 
Gold rose sharply as loose Fed policy and comments from the Fed's conclave at Jackson Hole saw investors prepare for inflation with Gold (Comex) (+2.19%)  rising to US$1,974.90 from US$1,939.40 in the previous session on the back of a declining dollar. 
Bitcoin (+1.02%) tracked gold and rose overnight, rising to US$11,500 from US$11,300 in the previous session, as inflows from exchanges lead outflows bucking the week's trend and suggesting that there may be some profit-taking on the table (inflows typically signal a preparation by investors to sell Bitcoin on exchanges). 
In today's issue…
Make Jobs Available Again
How Does Making More Tesla Stock Make It More Valuable? 
Fears Of Inflation Haven't Inflated Bitcoin's Price
Market Overview
Inflation or no inflation, that is the question. Whether tis nobler in the mind to suffer the slings and arrows of rising prices, or to raise rates, and by doing so, end them. 
To raise to cut, to cut, perchance to inflate, aye, therein lies the rub, that does make cowards of all central bankers. 
Being a central banker in times like these is an unenviable task.
It's one thing if the economy were humming along at a growth rate of between 2% to 4%, but quite another when a tenth of your population is unemployed and the economy is in tatters. 
So then it's no surprise really that the conclave of arguably the world's most important central bankers at Jackson Hole (virtual of course) decided that the course for the U.S. Federal Reserve is to tolerate some inflation if it means more employment. 
Right now prices aren't rising, unemployment is. 
And while any caution over inflation is understandable, perhaps the Fed took the only available choice, and that is to keep rates low so that banks keep lending, and hopefully, employment will follow. 
Asian markets really hadn't priced in anything different and so ended the week with a mixed bag, with Seoul's KOSPI (+0.40%) and Hong Kong's Hang Seng Index (+0.56%) up, while Sydney's ASX 200 (-0.79%) and Tokyo's Nikkei 225 (-1.41%), over political uncertainty over Prime Minister Shinzo Abe's stepping down for health reasons.  
While winding down for the weekend, the past week was a sort of watershed moment. 
This isn't Kansas anymore Toto, and with the Fed willing to tolerate inflation, the animal spirits will be out in full force so expect plenty of market volatility.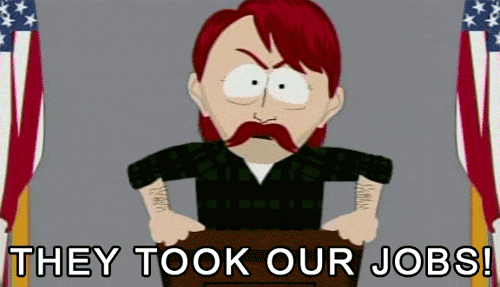 1. Make Jobs Available Again
A new wave of job losses threatens America's tepid economic recovery 
Many jobs lost in the next wave of layoffs are likely to be permanent 
Stock market rally obscures much deeper strains in labor situation, where lower wage workers struggle to find re-employment while higher wage workers enjoy a faster recovery 
Markets rallied last week on lower than expected unemployment claims out of the U.S., but was the good cheer premature? 
Very possibly. 
As this newsletter has already highlighted yesterday, the devil, as always, is in the details. 
While unemployment claims under some programs such as state programs, did decrease, claims in federal programs increased, and not insignificantly. 
And a new wave of layoffs is threatening to wash over the United States faster than a hurricane over the Gulf Coast. 
What's more worrying is not the layoffs – companies, especially those in hospitality and travel were expected to let go of employees – it's that some firms which would be presumed to be resilient are also using the pandemic as a pretext to streamline their work forces. 
And many of those jobs are not coming back. 
A day after Salesforce.com (-1.89%) posted record quarterly sales, the business-software firm notified its 54,000 strong workforce that 1,000 would be given the boot by the end of the year. 
Coca-Cola (+3.32%) said that it plans to layoff and offer voluntary buyouts to some 4,000 employees in the U.S., as well as Puerto Rico and Canada. 
Airlines, which have been among the hardest hit by the pandemic, are literally laying off small cities' worth of employees, with American Airlines (+2.33%) and United Airlines (+3.09%) looking to show some 53,000 employees the door, without fresh government aid. 
Many of those layoffs are also likely to be permanent, as the world tumbles into what historians will someday refer to as the "After Times." 
But the latest layoffs come against a backdrop of supposed economic recovery in the U.S. with many employers having rehired some workers after cutting jobs, pushing the U.S. unemployment rate down to 10.2% after hitting a high of 15% in April, according to federal data. 
The latest wave of layoffs suggest that there is a shift in corporate thinking – that the coronavirus crisis will be more protracted than expected.
Yet if investors are sifting the wheat of employment numbers from the chaff of positive headline news, that hasn't been apparent in the markets, with new records set in the past week. 
Part of the reason of course is that furloughing or laying off workers immediately cuts costs for companies already struggling with a tremendous drop in demand, because of the coronavirus pandemic. 
The other is that many of the companies that have been buoying stock indices of late have been technology companies, whose workers tend to be highly educated and well paid, whereas those laid off in the current crisis are likely to be lower wage and lower skilled workers. 
So while stocks may rebound sharply on the basis of positive employment figures, it glosses over a U.S. economy that is still very much in the midst of a crisis.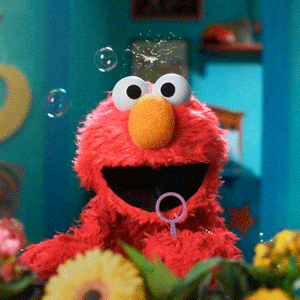 2. How Does Making More Tesla Stock Make It More Valuable?
Tesla (-1.13%) 5-for-1 stock split takes effect on Monday 
Options activity suggests that investors are betting on Tesla surging higher, with bullish call options more expensive than bearish put options 
More shares do not make a company more valuable, and a put option trade against Tesla's stock may be worth considering 
In 18th century France, convicted murderer and self-taught economist John Law created a scheme to finance the initial operations of the Mississippi Company by selling shares in the company for cash and, more importantly, for state bonds.
As the head of the French central bank at the time, Law accepted a low interest rate on the bonds which helped French finances, while promising the company a more secure cash flow.
And the French couldn't get enough of the Mississippi Company's shares, so the more they wanted the more Law sold them. 
At the height of the Mississippi Company's bubble, shares in the company were going up at hundreds of percent a day. 
When the bubble eventually burst, what was soon discovered was that more money chasing more shares did not necessarily make a company more valuable. 
Which is why a dizzying rally in electric vehicle maker Tesla's share price should be causing no small degree of concern for investors. 
Splitting shares doesn't make a company more valuable – it simply makes the shares more accessible to retail investors who will fuel a hype-driven rally in the stock. 
And as the, let's use the term "unsophisticated" money, pours into Tesla's stock, a flurry of options activity has burst in, reflecting an even higher anticipated jump in the company's fortunes. 
Tesla's stock is set to go 5-for-1 on Monday, meaning a holder of a single Tesla stock will see themselves holding 5 instead. 
But more stocks, as the shares of the Mississippi Company have demonstrated, do not make a company more valuable. 
And in an interesting turn, bullish call options (the right to buy at a specific price) have been more expensive than bearish put options (the right to sell at a specific price). 
Typically puts are more expensive than calls because of their use as a hedge. 
To be sure, short sellers on Tesla have lost a ton of money this year, around US$25 billion, betting against the firm, but that's not to say they won't have their day in the market. 
Trading at an eye-watering 340 times forward earnings, versus the S&P 500's 22, Tesla has a lot in common with Space X, it's stock has literally defied earth's gravitational pull. 
But just like Space X's capsules need to return back to earth one day, so will Tesla's stock, let's just hope that the orbital re-entry won't result in a fiery inferno for investors. 
3. Fears Of Inflation Haven't Inflated Bitcoin's Price
Inflation fears after the Fed's dovish stance have not resulted in pushing gold or Bitcoin significantly higher 
Expect greater Bitcoin volatility in the coming days as bulls and bears try to wrestle the narrative away from each other, with price expected to bounce between US$11,000 and US$12,000 based on open options interest
If your latest trip to the supermarket left you with less stuff for more dollars, that may just be because the mythical beast devouring central banks – inflation – may be back. 
U.S. Federal Reserve Chairman Jerome Powell has made plain that the Fed is willing to accept higher inflation, even beyond the target of 2%, in order to work towards reducing unemployment and rehabilitating the American economy. 
And while you'd expect such comments to evoke a reaction from markets, instead stocks, gold and Bitcoin heaved a collective "meh." 
Although inflation is a concern, the lack of upwards price pressure and widespread unemployment have meant that thus far, more dollars haven't chased up the prices of goods and services. 
And while you'd expect that gold would have risen, in the face of Fed dovishness, it hasn't, which also kept a lid on Bitcoin's ascent. 
Gold and Bitcoin have shown a remarkable intraday correlation, especially against a backdrop of significant macro events, such as the Fed's Jackson Hole conclave this past week. 
But correlations aside, Powell also said that while the Fed might tolerate higher inflation, its approach is still somewhat "flexible" and that means that the coming days are likely to be extremely volatile for Bitcoin. 
Right now, the options markets have two distinct price targets, US$11,000 and US$12,000, with nothing but volatility in between. 
It would be premature to suggest that Bitcoin has acquired the role of an inflation hedge or even (gasp) a safe haven asset. 
Traders looking for price direction in the coming weeks should instead feed off the volatility. 
Novum Digital Asset Alpha is a digital asset quantitative trading firm.
Exclusive access to Novum Digital Asset Alpha's Daily Analysis is made in conjunction with Bitcoin Malaysia.
The information and thoughts laid out in this analysis are strictly for information purposes only and should not be regarded as an offer to sell or a solicitation of an offer to buy any security in any jurisdiction where such an offer or solicitation would be in violation of any local laws.
It does not constitute a recommendation or take into account the particular allocation objectives, financial conditions, or needs of specific individuals.
For more information about Novum Digital Asset Alpha, please click on the image below: