Tuning into Thursday and it's looking generally terrific for markets as I hope it's looking for you as well! 
In brief (TL:DR)
American stocks surged on Wednesday, as the S&P 500 (+1.02%), tech-heavy Nasdaq Composite (+1.73%) and blue-chip Dow Jones Industrial Average (+0.30%) were all up strongly on the back of indications that the U.S. Federal Reserve may keep interest rates lower, for a longer time than expected. 
Asian stocks were mixed in the morning session as investors stood on the sidelines while awaiting greater rate clarity from the Fed's Jackson Hole meeting (virtual of course). 
U.S. 10-year Treasuries continued to carry the theme of risk-on, as yields continued to rise to 0.686% from 0.680% a day earlier (yields generally rise as bond prices fall).  
Oil remained near a 5-month high with WTI Crude Oil (Nymex) (+0.02%) at US$43.35 from US$43.34 as two looming hurricanes off the American gulf coast continue to threaten American oil production in the region. 
The dollar remained stable as investors bet on a multitude of outcomes out of the Fed's meeting. 
Gold rose slightly with Gold (Comex) (+0.88%) at US$1,951.10 from US$1,933.90 in the previous session on the back of a steady dollar with expectations that continued low rates may reintroduce inflation. 
Bitcoin (+0.99%) edged up overnight as a stable dollar, rise in gold and increased concerns over inflation, saw the benchmark cryptocurrency rise to US$11,480 from US$11,350 (GMT 0230) in the previous session, as outflows from exchanges lead inflows more strongly and with overall volumes continuing to rise (outflows typically signal a willingness on investors to hold Bitcoin for future appreciation).
In today's issue…
How Low Can You Go? Can The Fed Hold Rates Down Indefinitely? 
China's Most Sensitive Companies Submit to American Audit
Fidelity Investments Launches First Bitcoin Fund for Wealthy Investors
Market Overview
It's hard to say what investors are smoking, but whatever it is, we'd like some too. 
Amidst what the IMF Chief described as the worst economic conditions since the Great Depression, the market is breaking records faster than they can be set. 
In less than one week, the S&P 500 has managed a fourth-straight record close after rebounding sharply from the Ides of March and the Nasdaq Composite logged five straight days of gains, extending its record streak. 
Not to be left behind, even the Dow Jones Industrial Average, long a benchmark for companies whose names even your grandparents would recognize, has capitulated to the rise of tech companies, and will be inducting Salesforce.com (+26.04%) as a component stock shortly, while the industrial-era ExxonMobil (-2.13%) will be shown the door. 
Economic data that is better than expected (albeit from a very low base) is fueling sentiment and an expectation that U.S. Federal Reserve Chairman Jerome Powell and friends will keep the liquidity taps flowing with prolonged low interest rates, are keeping markets buoyant. 
If so, typically conservative Asian investors were taking profits early and having none of it, with Asian stocks mostly down before the lunch hour with Tokyo's Nikkei 225 (-0.43%), Seoul's KOSPI (-0.67%), and Hong Kong's Hang Seng Index 
(-1.02%)
 all down, while Australia must have not got the memo with Sydney's ASX 200 (+0.54%) the only index in the green. 
All ears (and some eyes) will be on comments coming out of the Fed's virtual confab out of Jackson Hole, Wyoming, where investors will be taking copious notes of where the American central bank sits in terms of keeping rates low and whether markets can expect further support. 
Expectation is that the Fed will not disappoint, with a record number of economists anticipating prolonged low rates, especially considering that unemployment in the U.S. remains high at 10.2%. 
Markets, including for commodities, gold and Bitcoin should see a lift towards the end of this week if those expectations are met.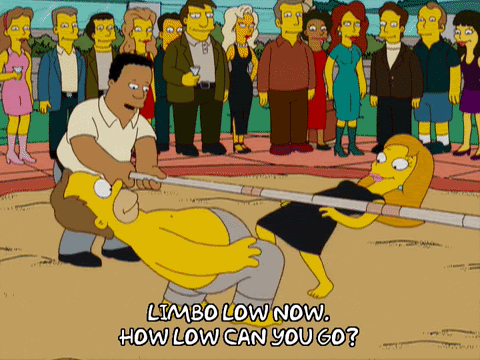 1. How Low Can You Go? Can The Fed Hold Rates Down Indefinitely?
U.S. Federal Reserve looks set to accept low interest rates for an extended period in order to boost employment 
Inflation tolerance at the U.S. Federal Reserve has increased on the assumption that over a longer period, inflation will even out to the target 2%, set in July 2012 
Risk is that prolonged low interest rates will do little to raise employment while inflating asset bubbles against a backdrop of inflation 
Like how that hole in the roof over your living room isn't a problem until a storm comes, inflation, at least by the Fed's estimation, is tolerable for as long as it takes to fix the economy, provided of course it doesn't pour in.  
The U.S. Federal Reserve looks likely to keep short-term interest rates near zero for the next five years or possibly more, as it adopts a new strategy for conducting monetary policy. 
Given that over the past decade, inflation has often fallen short of the Fed's 2% target, it looks likely that policymakers will take a more relaxed view, even to the point of welcoming a modest temporary rise in inflation to make up for past shortfalls. 
On Thursday, U.S. Federal Reserve Chairman Jerome Powell is set to provide an update on the central bank's framework review of its policies and practices, which could provide a boost to stocks, commodities and Bitcoin at the end of the week, if low rates persist and inflation concerns are put on the back burner. 
Back in June, Powell told reporters, 
"We're not even thinking about thinking about raising rates." 
And while there are some signs of economic resilience, with U.S. government data showing on Wednesday that orders for durable goods were more than double analyst estimates, given the tepid economic recovery, rates aren't likely to rise soon. 
While the Fed held rates near zero for the seven years during and after the financial crisis before raising them at the end of 2015, when core inflation was 1.5%, with unemployment at 5%, this time could be different. 
Powell has said that he'd like to see the jobs market return to pre-pandemic levels, which stood at a 50-year low of 3.5% before the coronavirus flew over to the United States on the wings of the first bat. 
U.S. unemployment is currently at 10.2% and no, there's scant evidence that the coronavirus was acquired from bats. 
But to compare our current economic malaise to the last financial crisis would be like comparing a strong wind to a hurricane. 
In 2008, the banking sector was the epicenter (and source) of the financial crisis, and being financial, financial tools were best suited to address the situation. 
This time however, whole sectors of the economy have been essentially forced to shut, and while we've seen how lower rates and fiscal policy have boosted asset markets, the ability to generate employment using policy tools alone is less clear. 
In the past, policymakers shied away from linking interest rates too closely with employment, fearing that pushing joblessness below what was considered its natural long-term rate, would lead to runaway inflation. 
But when all you have is a hammer, everything looks like a nail – it is entirely possible that low rates will see runaway asset prices and inflation, while doing very little to lower unemployment.   
2. China's Most Sensitive Companies Submit to American Audit
China makes concession to U.S. authorities to allow greater audit oversight of its state-owned companies 
Pragmatism drives the symbiotic relationship between Chinese companies looking to list on the deep and liquid American exchanges and American banks looking for fees and the activity these firms generate on their markets 
Like the partner who always jealously guards their phone, one can't help but wonder if he or she is having an affair.  
So in the interest of transparency, China has conceded to allow U.S. audits on some of its most sensitive companies, because after all, what's an audit between friends? 
But given the depth, liquidity and sophistication of America's capital markets, it's more likely than not that China, keen not to see the de-listing of Chinese tech giants such as Alibaba (+2.08%) and Baidu (+1.41%) which are listed on American exchanges, is submitting to America's demand for purely pecuniary reasons. 
U.S. officials have recently stepped up pressure to gain access to audit working papers for Chinese companies that trade in U.S. markets. 
But while China says that it will allow U.S. authorities to pick any of its state-owned enterprises for another audit oversight trial run, it would still redact some information because of national security concerns. 
Fair enough. 
Beijing's concession lifted Chinese shares on American exchanges, especially Tencent (+0.06%), owner of WeChat which saw it lose billions of dollars in market cap when U.S. President Donald Trump threatened to ban American companies from doing business with the ubiquitous messaging app.  
To be sure, no one stands to gain from a protracted stand off between Chinese companies and American exchanges, with American investment banks set to earn some US$300 million in fees in an upcoming IPO of Alibaba's Ant Financial. 
In the meantime, Chinese companies listed on American exchanges are getting a shot in the arm as pragmatism trumps (no pun intended) politics, for now at least. 
3. Fidelity Investments Launches First Bitcoin Fund for Wealthy Investors
One of the world's largest asset managers with over US$2.46 trillion in assets under management launches Bitcoin fund targeted at institutional investors
Fidelity Investments will serve as custodian to the Bitcoin  
New Bitcoin fund launch by Fidelity is latest sign of increasing institutional interest in digital assets, in a year that has seen inflation worries push gold to record levels and Bitcoin gain some 60% for the year
At first demand was limited to a small community of fervent supporters, but as early adopters kept egging their friends to try it, it soon caught on, and before anyone knew it, boba (bubble) tea places were everywhere. 
And just like the boba tea craze that swept across America, Bitcoin is now making inroads into the investor consciousness. 
Fidelity Investments, one of the world's largest asset managers, with an estimated US$2.46 trillion in assets, is launching its first Bitcoin fund, adding its establishment name and star power to the nascent asset class. 
Fidelity's Bitcoin-only fund is passively-managed (i.e. buy and hold) and will be made available to qualified investors (hence the rich get richer) through family offices, registered investment advisers and other institutions.  
Fidelity CEO Abigail Johnson is among the highest profile Wall Street proponents of blockchain technology, which underpins Bitcoin, and her firm has dabbled in the digital asset space since 2014. 
In 2017, Fidelity Investments launched Fidelity Digital Assets, a unit meant to manage digital asset products for hedge funds, family offices and trading firms. 
Fidelity's latest Bitcoin fund comes on growing signs of institutional participation in the cryptocurrency space, as unprecedented fiscal and monetary policy measures have left some Wall Street stalwarts increasingly concerned over inflation risks. 
In the early part of this year, billionaire macro hedge fund investor Paul Tudor Jones told CNBC that he had as much as 3% of his net worth in gold and Bitcoin as a hedge against inflation. 
And despite a much-hyped investor call in May which listed five reasons why cryptocurrencies are not an asset class, Goldman Sachs 
(+0.59%)
 has now appointed a new chief of digital assets. 
Cryptocurrency trusts by Grayscale Investments have also reflected growing institutional appetite for Bitcoin and cryptocurrency products, attracting over US$900 million in receipts in the second quarter of this year, nearly double the previous quarterly high. 
Fidelity's move comes at a time when the dollar price of Bitcoin, the world's largest cryptocurrency by market cap, has recovered all of its losses since crashing in March and is up over 60% for the year, but still some 40% off its 2017 high. 
Boba tea with your Bitcoin anyone?
Novum Digital Asset Alpha is a digital asset quantitative trading firm.
Exclusive access to Novum Digital Asset Alpha's Daily Analysis is made in conjunction with Bitcoin Malaysia.
The information and thoughts laid out in this analysis are strictly for information purposes only and should not be regarded as an offer to sell or a solicitation of an offer to buy any security in any jurisdiction where such an offer or solicitation would be in violation of any local laws.
It does not constitute a recommendation or take into account the particular allocation objectives, financial conditions, or needs of specific individuals.
For more information about Novum Digital Asset Alpha, please click on the image below: