Welcome to your wonderful Wednesday and what better way to celebrate record markets in America with a bit of a happy hour tipple?  
In brief (TL:DR)
American stocks rose again on Tuesday, as the S&P 500 (+0.36%), tech-heavy Nasdaq Composite (+0.76%) closed up while the blue-chip Dow Jones Industrial Average (-0.21%) was down slightly, which was unfortunate as a massive surge in Salesforce (+3.64%) was not in time to be included in the index. 
Asian stocks stalled after a rise in the morning led to pullbacks and are now trading below their open as worries over continued loose monetary policy creep in. 
U.S. 10-year Treasuries continued their slide, on signs of investor optimism as yields rose to 0.680% from 0.645% a day earlier (yields generally rise as bond prices fall).  
Oil rose sharply with WTI Crude Oil (Nymex) (+1.85%) at US$43.34 from US$42.55 as two looming hurricanes off the American gulf coast threatens to cripple oil production in the region. 
The dollar edged up as signs of an American economic recovery grow and in the absence of a new round of stimulus measures. 
Gold continued to slide with Gold (Comex) (-0.37%) at US$1,933.90 from US$1,941.10 in the previous session on the back of a rising dollar, diminished inflation fears and positive economic sentiment. 
Bitcoin (-3.59%) slumped overnight as a strengthening dollar and a slide in gold saw the benchmark cryptocurrency fall to US$1,350 from US$11,770 (GMT 0330) in the previous session, as outflows from exchanges continue to lead inflows slightly and with overall volumes continuing to rise (outflows typically signal a willingness on Bitcoin investors to hold the cryptocurrency for future appreciation). 
In today's issue…
Volatility Indices Reflect Persistent Fears – How Do Investors Protect Profits?
Washington Could End Hong Kong's Dollar Peg – What Does That Mean for Investors?
Regulators Are Coming for Stablecoins – What Could That Mean For Bitcoin?
Market Overview
Like AT&T's (-0.43%) iconic "reach out and touch someone" ad campaign from the 1990s could well describe the thaw in trade relations between Beijing and China. 
Yesterday, investors welcomed the decision between senior trade officials from the U.S. and China to pick up the phone (video no less) and talk to each other – and the conversations were good. 
A videoconference late on Monday (U.S. Eastern Time) brought together top officials from the Trump administration as well as Chinese Vice Premier Liu He for a formal review of the trade deal and a resolution to commit to making it work. 
The measures sent stocks to new all-time records on Tuesday in the U.S. but Asian stocks faced headwinds as investors questioned whether or not improved trade relations would lead to reluctance for central banks to continue laying on liquidity.
Asian stocks were mostly down before the lunch hour with Tokyo's Nikkei 225 (-0.17%), Seoul's KOSPI (-0.48%), Sydney's ASX 200 (-0.91%) and Hong Kong's Hang Seng Index 
(-0.40%)
 all down. 
1. Inflation or Deflation, Could Investors Be Right on Both Counts?
Investors are taking out bets on both inflation and deflation scenarios 
Inflation would benefit the run up in assets, but hurt bond holders, while deflation would undermine the vast majority of assets including stocks, commodities, gold and Bitcoin 
Like the kid who's being forced to wear a crash helmet just to cross the street, understandably paranoid investors are taking out "insurance" policies on any number of scenarios playing out in the global economy, and at the same time scratching their heads about what's likely to happen next. 
In a world where government debt is at its highest point since the Second World War, investors are seemingly worried about both inflation and deflation based on their bets. 
Prices of options linked to inflation swaps show that investors are paying hefty premiums to protect against extreme scenarios at both ends of the spectrum. 
According to these options, the probability of price declines in the U.S. has more than quadrupled to 7.5% since the start of this year, even while the chance of annual inflation running past 2.5% over the next half decade, almost doubled to 8%, according to analysis by NatWest Markets. 
The dichotomy of views over inflation and deflation also goes some way to explaining the breadth of the stock rally over the past few months, as well as the rise in government bonds, gold and Bitcoin. 
Fueling the confusion is that investors are trying to make out whether the fundamentals of markets have changed in the midst of a coronavirus crisis. 
And while there's plenty of debate over the long-term effects of the increase in money supply, the month-on-month inflation figures still have investors more confused than ever. 
U.S. consumer prices rose 1% in July, faster than expected, but followed three months of very sluggish gains. 
Investors are right to be concerned about where inflation is headed, given that inflation or deflation has the potential to overturn a swathe of asset classes, from stocks to bonds, bullion to Bitcoin. 
For now at least, the recovery in stock markets rests on central bank stimulus, but that could come under threat by a sharp rise in inflation, while deflation, would mean that investors had overestimated the strength of any economic recovery, and send most other asset classes outside of bonds plummeting.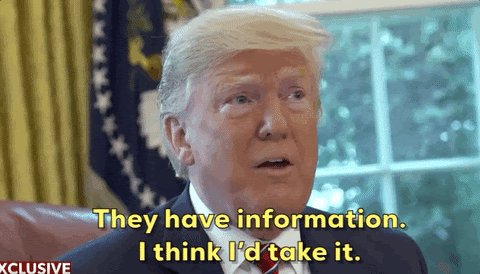 2. World War Trade Averted as China and U.S. Signal Progress On Deal
Progress on trade deal between U.S. and China reduce trade tensions and helps to fuel stock market rally 
Beneficiaries to Beijing's lowered barriers to its lucrative financial markets will benefit a handful of American financial services companies seeking to gain entry into the massive market 
After much concern over the state of trade relations between the U.S. and China, there appears to be progress on the trade front, with both sides agreeing to create conditions to push a trade deal forward. 
Like a life raft in the middle of a vast ocean, resolving the trade war between the U.S. and China has emerged as a rare area of hope and cooperation as bilateral relations between the superpowers sours on numerous other fronts. 
And while China still lags behind on its agreement to buy an additional US$200 billion worth of American goods (it will need to go on a US$130 billion shopping spree on the second half of this year), it has modified regulations that allows imports of a variety of American farm and food products, while removing foreign ownership caps in insurance, securities and futures instruments in China. 
Beijing has also lowered barriers to its financial markets and given the green light to enterprises like American Express (-0.28%), Mastercard (+1.17%) and Fitch Ratings to enter.
The tone from the White House towards China on the trade front has also softened considerably, with U.S. President Donald Trump adopting a more conciliatory tone than he did in early May where he threatened to terminate the trade deal if China didn't "buy." 
In recent days, the President has sounded somewhat more satisfied with Beijing's compliance with the trade deal, even as he panders to his base by blaming the coronavirus pandemic on China.
3. US$150 million Acquisition of Blockfolio a Sign of Crypto's Coming of Age
Cryptocurrency derivatives exchange FTX acquires cryptocurrency tracking and portfolio management app Blockfolio for US$150 million 
Measured M&A activity as cryptocurrency interest rises, particularly in the retail sector a sign of a maturing industry and bodes well for sustainable ascent 
Nothing quite says that an industry is buzzing like M&A activity. 
With Bitcoin having tested US$12,000 on several occasions this year, the cryptocurrency industry is entering what some are heralding as a new golden age and a 
whopping US$150 million acquisition of top cryptocurrency tracker app Blockfolio, may be a sign of the times. 
FTX, one of the fastest growing cryptocurrency derivatives exchanges has acquired Blockfolio, and with it, arguably the final opportunity for a cryptocurrency exchange to add millions of existing retail users to its ecosystem. 
Although FTX only launched in 2019, it has proved willing to pay US$150 million for Blockfolio's 6 million-strong user base, as the rising exchange looks to fuel its rapid growth on the back of innovative digital asset derivative products that even include trackers of the U.S. presidential election. 
Blockfolio, which was originally launched in 2014 as a pure cryptocurrency portfolio-tracking app has evolved into the industry's de facto resource for cryptocurrency price and project updates.
To be sure, the Blockfolio acquisition is hardly the largest, with cryptocurrency payments company Circle's US$400 million acquisition of cryptocurrency exchange Poloniex and BK Global's US$354 million purchase of a majority staeholding in South Korea's Bithumb cryptocurrency exchange dwarfing the Blockfolio purchase. 
But those acquisitions were done during the ICO rush of 2017, where valuations and bets on the entire cryptocurrency industry were far more hype-driven.
The somewhat more measured and calculated M&A activity in this most recent cryptocurrency rally demonstrates growing appetite to invest more heavily and double down in an industry which is riding high on a recent bull run, but at what is perhaps a more sustainable pace. 
Novum Digital Asset Alpha is a digital asset quantitative trading firm.
Exclusive access to Novum Digital Asset Alpha's Daily Analysis is made in conjunction with Bitcoin Malaysia.
The information and thoughts laid out in this analysis are strictly for information purposes only and should not be regarded as an offer to sell or a solicitation of an offer to buy any security in any jurisdiction where such an offer or solicitation would be in violation of any local laws.
It does not constitute a recommendation or take into account the particular allocation objectives, financial conditions, or needs of specific individuals.
For more information about Novum Digital Asset Alpha, please click on the image below: