Turning into Tuesday and the markets are doing terrific as I hope you are as well! 
In brief (TL:DR)
American stocks rose relentlessly on Monday, as the S&P 500 (+1.00%), tech-heavy Nasdaq Composite (+0.60%) and blue-chip Dow Jones Industrial Average (+1.35%) all opened the week up sharply. 
Asian stocks were not left behind as major indices across the region were up strongly in the morning trading session on Tuesday. 
U.S. 10-year Treasuries slipped, catching up to risk sentiment in stocks and on renewed hopes of an effective coronavirus treatment as yields rose to 0.645% from 0.639% on Friday (yields generally rise as bond prices fall).  
Oil ticked up with WTI Crude Oil (Nymex) (+0.50%) at US$42.55 from US$42.34 in the previous session as traders were cautiously optimistic on an effective coronavirus treatment fueling a return of demand. 
The dollar slipped, with investor sentiment riding higher and pouring into risk assets including emerging markets on the prospect of a possibly effective treatment for the coronavirus. 
Gold remained more or less unchanged with Gold (Comex) (-0.09%) at US$1,941.10 from US$1,942.90 in the previous session as investors sought out riskier assets and with the potential for additional stimulus likely to be more restrained with better economic data. 
Bitcoin (+1.09%) surged overnight on the back of risk appetite and now trades at US$11,770 up from US$11,650 (GMT 0300) in the previous sesssion, as outflows from exchanges continue to lead inflows and with overall volumes edging up (outflows typically signal a willingness on Bitcoin investors to hold the cryptocurrency for future appreciation). 
In today's issue…
China's Overseas Acquisitions Are Proving Easy to Swallow, Difficult to Digest
Apple is Priced at US$2 Trillion, But What's It Really Worth?
What Would A Second Coronavirus Wave Mean for Bitcoin? 
Market Overview
That's it then, we've finally hit peak pandemic insanity. 
With the coronavirus basically condemning 2020 to the dust heap of history, the leader of the free world has lurched from one voodoo cure to another. 
From injecting bleach to hydroxychloroquine, UV rays and everything in between, U.S. President Donald Trump has declared that a coronavirus treatment based on blood plasma donated by people who've recovered from the coronavirus will be expanded. 
There's historical precedent for the latest coronavirus silver bullet coming from the White House of course – it's called bloodletting – an ancient system of medicine in which blood and other bodily fluids were regarded as "humors" that had to remain in proper balance to maintain health. 
In that sense then, Trump is in good company as bloodletting has a history of over 2,000 years, with its cure being something called "modern medical science." 
But even if bloodletting is proved to work, the antibodies (if any) in the blood of recovered coronavirus sufferers may not be as therapeutic as hoped, as Hong Kong documents the first case of coronavirus reinfection. 
Researchers in Hong Kong on Monday reported what appears to be the first confirmed case of coronavirus reinfection, raising serious concerns about the durability of any immune protection.
Yet if investors registered such concerns they were cast to the wind faster than a used face mask as Asian stocks were sharply up on Tuesday with Tokyo's Nikkei 225 (+1.73%), Seoul's KOSPI (+1.44%) and Sydney's ASX 200 (+0.52%) all up strongly, while Hong Kong's Hang Seng Index 
(-0.18%)
 was slightly behind but may yet catch up in the afternoon. 
1. China's Overseas Acquisitions Are Proving Easy to Swallow, Difficult to Digest
Chinese acquisitions of big name companies are starting to turn sour as the coronavirus pandemic eviscerates entire sectors and industries 
Growing suspicion over Beijing's intentions has led to greater government scrutiny of Chinese acquisitions, particularly in Washington, which plays up well to American incumbents, especially tech giants, which now have an open field in a buyer's market 
Strangers to the ma la-style Chongqing hot pot are often surprised by just how spicy, but also how addictive the fiery dried chili and peppercorn-laden dish is. 
Once the initial heat of the dish is overcome, diners must still contend with holding down those chilies and peppercorns for the next six hours. 
And like a bad case of the Chongqing-belly, Chinese buyers which had till fairly recently gorged on iconic overseas assets are now having to contend with the coronavirus-ravaged cost of their acquisitions. 
While some profligate acquirers such as HNA Investment Group (-3.03%) and Anbang Insurance Group were already falling into disarray well before the pandemic, the impact on investments in sectors hardest hit by the outbreak means that now, even healthier owners are feeling the rumblings in their tummies. 
Conglomerate Fosun International (+0.34%) could very soon see its 2015 investment in the famous circus group Cirque du Soleil Entertainment Group entirely wiped out, while PizzaExpress, owned by private equity firm Hony Capital, said this month it's likely to hand control of the British casual dining chain over to creditors. 
Baggage handling and airport round services giant Swissport International is also negotiating with investors over a rescue package that could see HNA Investment Group exit the cash-strapped firm that it bought in 2015. 
To be sure, many of the Chinese acquisitions which are imploding are debt-fueled legacy investments from the years before 2018, but attempts to unwind some of the more optimistic (and expensive) bets are now being stymied by the coronavirus pandemic. 
Take Dajia Insurance Group for instance, which suddenly found itself without a buyer for a US$5.8 billion portfolio of U.S. luxury hotels, when South Korea's Mirae Asset Global Investments bailed on the deal in April this year. 
And given that "pandemic" is a pretty standard force majeure bug-out clause in most contracts, the coronavirus outbreak is providing plenty of cover for counterparties to worm their way out of mergers and acquisitions that only made sense in a pre-pandemic world. 
But even where Chinese buyers are looking to consummate, governments from India to Australia and the European Union, have all increased scrutiny on foreign investments, a move widely viewed as targeting Chinese buyers specifically.
Simmering tensions between Beijing and Washington, with the latter imposing sanctions on officials in China and Hong Kong over human rights issues, have not helped either. 
While Chinese companies are not likely to disappear from the overseas market altogether, outbound acquisitions have already fallen by a quarter this year, and are well off their highs of 2016.
And that could spell trouble for a swathe of Silicon Valley startups and other tech companies in the U.S. which have long sought Chinese funding, where American sources weren't readily available. 
As Washington eyes Chinese acquisitions more closely, and erects barriers to Chinese apps like TikTok and Tencent's (-0.64%) WeChat, incumbent companies such as Facebook (+1.64%) (which has long lobbied against TikTok and owns WhatsApp) and other American tech giants like Google (+0.61%) and Microsoft (+0.31%) are likely to benefit because they will increasingly have less competition for the choicest acquisition targets.  
And with little by way of competition from Chinese bidders, American tech firms can pick up many of the most promising companies on the cheap, antitrust legislation be damned, under the guise of national security. 
For now at least, the bad taste left behind from a string of costly acquisitions has made Chinese companies, both private and state-owned, somewhat more circumspect and sophisticated in their approach moving forward. 
Just like a Chongqing hot pot, it's not the initial heat that gets you, it's what happens six hours later.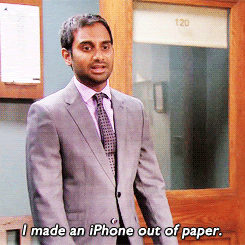 2. Apple is Priced at US$2 Trillion, But What's It Really Worth?
Apple's earnings multiple is at near pre-dotcom bubble levels 
iPhone 12 not likely to be a game changer for Apple (+1.20%), lack of breakthrough products and move to cut component costs at the possible expense of performance signal a worrying trend 
"What is a cynic? A man who knows the price of everything and the value of nothing."
– Oscar Wilde
And given the seemingly relentless rise of Apple's stock price, it'd be fair to say that there are more than a few investors who know the price of the firm, but are probably scratching their heads as to what its genuine value is. 
With the exception of a few weeks at the end of 2007, after Apple had launched its iconic iPhone which ushered in the company's modern incarnation and revolutionized the smartphone industry, Apple has never traded at a higher multiple of future earnings ever. 
Given how much growth has already been baked into Apple's price, the greatest challenge is for the company to find any new product to act as a game changer like the iPhone.
Yet there are some who argue that given how low interest rates are, indeed their lowest in history, ceteris paribus, a higher multiple for stocks, especially for companies like Apple, is justified.
But there is no arbitrage between stocks and bonds, the difference in yields reflects the perceived difference in risk. 
When the economy looks more troubled, risk aversion will mean lower bond yields and a bigger gap with equities and vice versa. 
Instead, what is perhaps more useful for investors, is to compare the earnings yield (the inverse of a stocks price-to-earnings ratio) on a stock with the yield at which its credit sells. 
Right now at least, given the unprecedented fiscal and monetary policy intervention from central banks, the credit yields for investment-grade firms is very low. 
And the implied backstop of corporate debt by the U.S. Federal Reserve has some investors treating investment-grade debt as a close equivalent to government borrowing. 
On that basis, stocks look nowhere near as expensive as they did in 2000, before the dotcom bust, when stocks paid a lower earnings yield than the credit yield.
But bear in mind the comparison metric – all the market is saying is that stocks are not as expensive as before the last dotcom bubble burst, but that doesn't mean that they're not expensive per se. 
And when it comes to Apple, investors are pricing the stock as if it just launched a new industry-defining game-changing innovation – it hasn't. 
In fact 
Forbes
reported
 that in order to make the upcoming iPhone 12 more affordable, it will be using simpler battery technology that will see battery life that is as much as 10% less than the iPhone 11 – that's not exactly innovation. 
And this isn't likely to be a one-off move either, as there are indications that Apple will look to shave another 30% to 40% off the iPhone 13's price by cheapening components. 
Whether that will impact performance or not remains to be seen, but when was the last time you saw someone shod their Ferrari with cheap tires and claim a performance improvement? 
We all know what happens when a company cheapens its product in order to make it more accessible. 
Don't get me wrong, Apple is a great company that makes great products, but price is what you pay, and value is what you get. 
And at current prices at least, Apple's investors aren't getting a whole lot of value.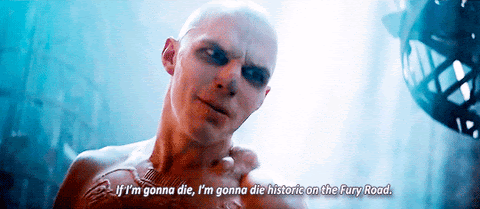 3. What Would A Second Coronavirus Wave Mean for Bitcoin?
Coronavirus pandemic sent Bitcoin plummeting together with most other assets in March
Second wave could in fact provide a boost for Bitcoin with increased awareness and another round of stimulus feeding into Bitcoin's narrative as a hedge against inflation as well as liquidity fueling risk-on bets in nascent asset classes such as cryptocurrencies 
In what historians will one day refer to as "The After Times," a world, ravaged by the coronavirus pandemic has descended into anarchy, as roving bands of outlaws roam the landscape armed to the teeth, in search of water and gasoline. 
No, this is not a scene from Mad Max: Fury Road, but rather a dystopian Hollywood-inspired glimpse of the future as central banks debase their currencies, plunging the world into economic apocalypse and where gasoline, water and Bitcoin are the only stores of value, units of account and mediums of exchange. 
Experts are generally divided what will happen for Bitcoin should a second coronavirus wave hit the world. 
And the experience in South Korea, where the pandemic was thought to have been quelled, but has since sparked again, does not bode well for a world where the northern hemisphere heads into flu season.
In March, uncertainty over the coronavirus pandemic saw investors deleverage any and all manner of risk, plunging global stocks to their lowest point since 2008. 
With risk off the table, even gold (often viewed as a safe haven asset) and Bitcoin (viewed as a "new" safe haven asset) plummeted, with Bitcoin falling to its lowest level since the start of the year. 
Some analysts suggest that a second wave of coronavirus infections could hit as hard as the first, sending all assets plunging as well, including Bitcoin. 
But there is also reason to believe that Bitcoin will respond differently this time because investors have contextualized the coronavirus and precedents on the likely economic responses. 
Stimulus-boosted liquidity and the likelihood of a repeat of such measures also feed well into the narrative of heightened inflation risks, as well as the ability of deflationary assets such as gold and Bitcoin, to weather such challenges. 
And a second round of stimulus also fuels greater speculative activity in markets. 
Now that Bitcoin has broken out, having cleared US$12,000 more than once this year already, it may well become a focus for investors, particularly retail investors should another round of lockdowns be imposed, which bodes well for Bitcoin bulls. 
As unlikely as it may seem, in an era of uncertainty, Bitcoin, with its computationally-assured finality, has been a way for investors looking to diversify out of their high-risk, liquidity-fueled bets. 
Even if we don't end up roving the desert landscape looking for water and gasoline, we may still be looking for Bitcoin. 
Novum Digital Asset Alpha is a digital asset quantitative trading firm.
Exclusive access to Novum Digital Asset Alpha's Daily Analysis is made in conjunction with Bitcoin Malaysia.
The information and thoughts laid out in this analysis are strictly for information purposes only and should not be regarded as an offer to sell or a solicitation of an offer to buy any security in any jurisdiction where such an offer or solicitation would be in violation of any local laws.
It does not constitute a recommendation or take into account the particular allocation objectives, financial conditions, or needs of specific individuals.
For more information about Novum Digital Asset Alpha, please click on the image below: