Welcome to the last week of August and I hope you're enjoying the warm weather while it lasts as we head into autumn in the northern hemisphere as markets are enjoying a warm welcome this week as well! 
In brief (TL:DR)
American stocks ended last week higher with tech stocks continuing to lead, as the S&P 500 (+0.34%), tech-heavy Nasdaq Composite (+0.42%) and blue-chip Dow Jones Industrial Average (+0.69%) all finished the week up. 
Asian stocks took their cue from Wall Street and kicked off the week in high gear 
U.S. 10-year Treasuries continued to rise at the end of last week, as yields slid to 0.639% from 0.653% in the previous session (yields generally fall as prices rise).  
Oil ended the week lower on Friday with WTI Crude Oil (Nymex) (-1.12%) at US$42.34 from US$42.58 a day earlier. 
The dollar remained firm, with signs that the U.S. Federal Reserve is reluctant to give Treasury a blank check and with stocks not suffering from such indications just yet. 
Gold edged lower with Gold (Comex) (-0.21%) at US$1,942.90 from US$1,947.00 in the previous session on the back of a strengthening dollar. 
Bitcoin (+0.23%) edged up out of the weekend at US$11,650 (GMT 0300), as outflows from exchanges continue to lead inflows, but with overall volumes still on the lower end (outflows typically signal a willingness on Bitcoin investors to hold the cryptocurrency for future appreciation). 
In today's issue…
South Korea's Surge in Coronavirus Infections Should Cause Us All to Worry
Is a Top-Heavy S&P 500 Susceptible to Rising Bond Yields?
What's Next as Bitcoin Recovers to US$11,600?
Market Overview
Macro factors are back in play this week, and positive sentiment is buoying Asian markets on signs of a thaw in relations between Washington and Beijing. 
The Trump administration is allegedly seeking to reassure American companies privately that they can still do business with Tencent's (+4.97%) WeChat messaging app in China. 
Coronavirus case numbers are causing growing concern as governments continue to run the gauntlet between easing lockdowns to revive economic prospects, and limiting new infections. 
As the northern hemisphere hurtles into autumn, which is peak flu season, a failure by governments to control the spread of the pandemic, against a backdrop of seasonal flu numbers could prove too much for embattled healthcare infrastructure to handle and remains a persistent economic risk. 
The U.S. Federal Reserve's annual Economic Policy Symposium is set to be livestreamed in the middle of the week and clues as to the Fed's policy moves looking ahead, will see whether dollar-backed assets continue to rise as bond yields remain depressed.  
Asian stocks are up at this week's open with Tokyo's Nikkei 225 (+0.33%), Hong Kong's Hang Seng Index (+1.48%), Seoul's KOSPI (+1.09%) and Sydney's ASX 200 (+0.09%) all in the green. 
1. South Korea's Surge in Coronavirus Infections Should Cause Us All to Worry
South Korea's handling of the coronavirus was held out as an example of how countries ought to deal with the pandemic
Surge in case numbers in South Korea after a long period of quiet demonstrates the difficulty with getting the coronavirus under control and suggests that there are no "model answers" to a pernicious pandemic 
"Everybody has a plan until they get punched in the mouth." 
– Mike Tyson, World Heavyweight Boxing Champion 
For all of its messy politics (including an imprisoned president no less), South Korea has till now, stood out as a shining business school case study of how to deal with the coronavirus pandemic. 
But recent developments demonstrate how the coronavirus has little respect of our best laid out plans as South Korean government officials warned over the weekend that the country is at risk of a "massive nationwide outbreak." 
On Sunday, South Korea reported an additional 397 new coronavirus cases, the highest daily number since the height of the pandemic in March and capping off three straight days of infections over 300. 
As recently as May, United Nations Secretary General Antonio Guterres had praised South Korea's handling of the coronavirus pandemic as being "extremely successful" and hoped that other countries would follow its "remarkable example." 
But as social-distancing measures in South Korea were eased, a period of relative calm, with a stretch where no new coronavirus cases were detected, very quickly descended into an escalating second wave of infections that is threatening to unravel the early gains made by authorities. 
South Korea's experience highlights just how little we truly know about the coronavirus and puts a damper on countries hoping to follow its example in returning to normalcy. 
Seoul is currently deliberating whether or not to raise social-distancing restrictions to their highest levels once again. 
South Korea's experience demonstrates the difficulty in tackling the pandemic, especially when so many positive infections are asymptomatic. 
And a resurgence of infections in New Zealand, Italy and Spain all demonstrate that the road to recovery will be a long one. 
To be sure, governments around the world will be loathe to re-impose lockdown restrictions, especially with populations having re-tasted freedom and economies eager to resume normal operations, but the human cost may be high for treading the line. 
And with peak flu season just around the corner in the northern hemisphere, investors pricing in a quick recovery from the pandemic may want to plan on the coronavirus pandemic taking that much longer to quell. 
2. Is a Top-Heavy S&P 500 Susceptible to Rising Bond Yields?
Investors should be wary that part of the meteoric rise in tech stocks has been fueled by depressed bond yields and not purely growth prospects 
Rising bond yields, even from a low base, may boost other stock prices, but would prove to be a rude shock for the top-heavy S&P 500 index
"It was the best of times, it was the worst of times, it was the age of wisdom, it was the age of foolishness, it was the epoch of belief, it was the epoch of incredulity, it was the season of light, it was the season of darkness, it was the spring of hope, it was the winter of despair."
– Charles Dickens, A Tale of Two Cities
In what ought to be the worst economic conditions since the Great Depression, Wall Street is soaring, but how can this be? 
It has taken U.S. stocks a mere six months to erase the pandemic-induced bear market and last week, powered by tech stocks, the S&P 500 closed at an all-time high. 
Of course one part of that is down to tech giants such as Apple (+5.15%), posting strong quarterly results despite pandemic lockdowns. 
But the other (and perhaps relatively significant) factor that shouldn't be discounted is the supportive role played by suppressed government bond yields and the role they will play in shaping the performance of stocks from this point on. 
The yield on a 10-year U.S. Treasury at 0.639%, is a whole percentage point lower than it was in February, when the pandemic hadn't reached panic levels in the United States just yet. 
That drop in the so-called "risk-free" rate bolsters the appeal of stocks. 
According to Goldman Sachs (+0.29%), a bank, the equity risk premium, a measure of the return over the risk-free rate, has risen to 6.3% from 5.4% in the past 6 months, which buys time for a recovery in the S&P 500's earnings per share. 
But the rebound, according to Goldman Sachs, will be driven primarily by tech and healthcare, while energy and financial stocks will struggle to restore their previous earnings power. 
Not since 1970 have the top five biggest companies of the S&P 500, Apple, Amazon (-0.38%), Microsoft (-0.73%), Alphabet (Google) (-0.04%) and Facebook (-0.74%), made up so much of its market value – 25%. 
One concern is not just that the S&P 500 is top heavy, but that it's also concentrated in one specific sector as well – technology – with investors betting on disruptive innovation.
Tech companies have been thriving since the pandemic began because so much of their lifetime profits lie far in the future, which means their valuations benefit from low rates, while short-term pandemic-related shocks matter less. 
But if bond yields were to rise, because the economy is recovering, or because the U.S. Federal Reserve demonstrates fatigue in soaking up Treasuries, then the S&P 500, because it's so top heavy, may fall, despite the average stock rising. 
In the past week, almost twice as many S&P 500 stocks fell, but these were for firms with a market cap of only US$40 billion on average, compared to the gainers which were worth an average of US$103 billion. 
Under normal market conditions (whatever that means these days), higher bond yields would be good for stocks – because it means that investors favor risk-taking and bond yields need to rise to attract investment dollars.  
But in our current context, traditional correlations between stocks and bonds have been broken, with uncertainty fueling the rise of both. 
So it wouldn't come as a surprise that a top-heavy market that has become reliant on central bank and government support would be threatened by rising yields, even though they are starting off from a low base. 
And from that perspective it truly is the best and worst of times.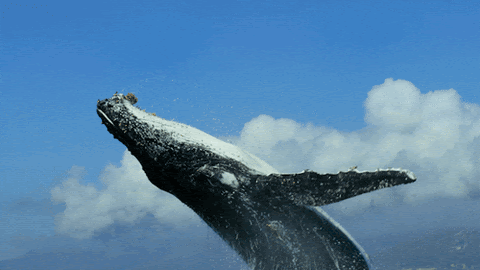 3. What's Next as Bitcoin Recovers to US$11,600?
Bitcoin pull back likely the result of profit-taking from investors who had bought in earlier at the US$9,000 to US$12,000 level 
Resilience above US$11,000 level is good sign for Bitcoin bulls as investor rotation demonstrates a key willingness for a new class of investors to go long on Bitcoin amidst macro factors which make strong bull case 
When whales make a splash, everyone gets wet, and it's not just on the front stands at Sea World.
Unlike other asset classes, Bitcoin addresses and the amount deposited in them, are transparent and can be publicly inspected. 
Which is why it's relatively easy to monitor when large amounts of Bitcoin are flowing into cryptocurrency exchanges in anticipation of a sale.
According to blockchain analysis, investors bought substantial amounts of Bitcoin between the US$9,000 to US$12,000 range – so-called Bitcoin "whales" – who then saw an opportunity to realize those profits last week. 
Bitcoin's surge last week to well over US$12,000 was an opportunity for those "whales" to offload some of their substantial holdings – and they did so, to lock-in profits sending Bitcoin downwards towards the end of the week. 
But that Bitcoin did not collapse to US$10,500 on the selldown is significant, because it suggests that below US$12,000, there is another "buy-in" opportunity for a new wave of investors, particularly retail, who are looking at the pullback as their cue to enter the market. 
And in the medium to long term, investor rotation and the macro factors for Bitcoin remain bullish. 
Bitcoin's recent correlation with gold, low bond yields and growing money supply from central banks continue to feed into the narrative for Bitcoin as an investment class. 
And growing institutional acceptance and participation in the space bode well for Bitcoin bulls, but given the volatile nature of narrative-based asset classes, investors can expect to see substantial near term volatility for Bitcoin. 
Novum Digital Asset Alpha is a digital asset quantitative trading firm.
Exclusive access to Novum Digital Asset Alpha's Daily Analysis is made in conjunction with Bitcoin Malaysia.
The information and thoughts laid out in this analysis are strictly for information purposes only and should not be regarded as an offer to sell or a solicitation of an offer to buy any security in any jurisdiction where such an offer or solicitation would be in violation of any local laws.
It does not constitute a recommendation or take into account the particular allocation objectives, financial conditions, or needs of specific individuals.
For more information about Novum Digital Asset Alpha, please click on the image below: