Welcome to the weekend! I hope yours is turning out to be wonderful as we prepare for another week of mayhem in the markets.
In brief (TL:DR)
U.S. stocks closed mostly lower on Friday, on weaker retail sales growth, with the S&P 500 (-0.02%) and tech-heavy Nasdaq Composite (-0.21%) down, while the blue-chip Dow Jones Industrial Average (+0.12%) was up marginally. 
Asian stocks are likely to open mixed on Monday, with Wall Street ending more or less unchanged last week. 
U.S. 10-year Treasuries rose, as yields slipped to 0.709% from 0.714% in the previous session (yields generally fall as prices rise). 
Oil edged down heading into the weekend with WTI Crude Oil (Nymex) (-0.54%) at US$42.01 from US$42.28 a day earlier as a slump in retail sales growth in the U.S. was accompanied by growing concerns over renewed oil demand.  
The dollar rose against all its major trading pairs except the Japanese yen and the Swiss franc, often seen as safe haven currencies to the dollar. 
Gold slipped into the weekend with Gold (Comex) (-1.05%) at US$1,949.80 from US$1,960.30 in the previous session, with gold likely to need more bad news or a new round of stimulus to push it past US$2,000 again.  
Bitcoin (+0.78%) edged higher over the weekend, rising to US$11,865 from US$11,755 on Friday, with outflows from Bitcoin exchanges continuing to lead inflows.
In today's issue…
Longtime Gold Critic Warren Buffett Bets on Bullion
Modern Monetary Theory Moves Beyond The Clinical Trial Phase
The Bitcoin Rally – Is This Time Really Different?
Market Overview
The thing about the weekend in a coronavirus-riddled landscape is that it can feel like we're going around in circles only to end up right where we began. 
And that's exactly what happened with U.S. stocks, which ended last week roughly where they started, leaving an otherwise remarkable rally stuck in neutral. 
Investors sat on the sidelines with coronavirus cases and deaths continuing to rise in the United States, and growing uncertainty over whether the broad gap between lawmakers haggling over an additional aid package to help the unemployed, will ever be closed. 
And while fresh data out of the U.S., including unemployment claims and retail spending, seem to suggest that the economy is recovering, the pace has been glacial. 
Add to that uncertainty an American election cycle that is only months away and investors are understandably undecided over the market's next move. 
Stocks haven't stretched valuations this far since the dotcom bubble and despite some of the worst economic conditions since the Great Depression, are trading at their highest valuations ever. 
Trade relations between the world's two biggest economies, China and the United States, have also deteriorated and fresh trade barriers would further hurt an already battered global economy. 
All eyes will be on the results of trade talks between senior U.S. and Chinese officials which were scheduled Saturday, and which will set the tone for Monday's market opening. 
In the meantime, wherever you may be in the world, here's to making the most of the weekend! 
Monday's madness will come regardless, so enjoy the moment! 
1. Longtime Gold Critic Warren Buffett Bets on Bullion
Long time critic of gold, Warren Buffett, bets big on world's second largest gold miner 
Decades of production slowdowns and lack of investor interest have seen gold miners shine for investors in recent times
Legendary value investor Warren Buffett once derided gold as one of the most useless investments because "it doesn't do anything but sit there and look at you." 
But in a year which has seen Buffett sell down his holdings of airlines as well as banks such as Goldman Sachs (-0.39%), and buy into gold instead, Buffett may be setting an entirely new precedent in these unprecedented times. 
In the second quarter of 2020, Buffett's Berkshire Hathaway (-0.48%) added the world's second largest gold miner Barrick Gold (-0.22%) to its portfolio. 
And while Buffett, the billionaire chairman of Berkshire Hathaway has long cautioned investors to steer away from gold, because it's not productive like a farm or a company, surging prices in gold, against a backdrop of steady production prices, has made gold mines profitable and increasingly attractive investments. 
But while some might think that Buffett is simply going with the current macro trends, it's worth noting that as far back as 1997, he pumped billions into silver, betting on demand exceeding production.
And as much as Buffett has strong views, he's astute enough to know that the Federal Reserve's interest rate cuts and a plunge in real government bond yields makes the holding costs of non-yielding assets such as gold much lower. 
Now that Buffett has banked on bullion, what's next? Bitcoin?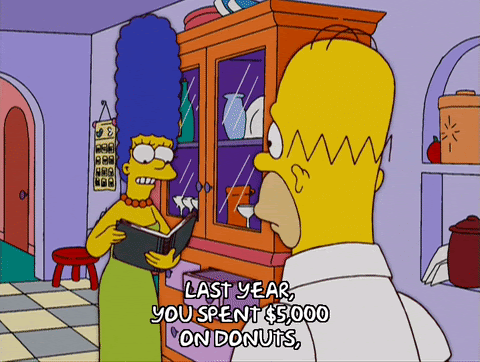 2. Modern Monetary Theory Moves Beyond The Clinical Trial Phase
Modern Monetary Theory (MMT), which suggests that government spending cannot be thought of the way a household budget is run, doesn't rely on balanced budgets or spending limits
Instead MMT suggests that fiscal policy is merely a representation of how much money the government is putting into the economy or taking out, similar to monetary policy
I maintain that an absolute prince who knows how to govern can extend his credit further and find needed funds at a lower interest rate than a prince who is limited in his authority." 
John Law, Scottish Economist (1671 – 1729)
Given the unprecedented monetization of debt and the fiscal and monetary policy response that followed, the coronavirus pandemic has made princes of us all. 
Because central banks were forced to shore up economies, at a time when the world was put into lockdown by the coronavirus pandemic, the world is entering into a dalliance with Modern Monetary Theory the likes of which we've never witnessed before. 
The U.S. Federal Reserve has guaranteed the Treasury that it would buy Treasury bonds at a very low rate to keep interest rates low, and to keep the debt servicing cross of the government light, and theoretically, as long as inflation stays in check, this can last a very long time. 
But the bigger question is how long? 
The longer interest rates stay artificially low, the more liquidity will chase yield and inflate dangerous asset bubbles, eventually, some of that asset price inflation will spill over into price inflation as well. 
And while the world has managed to stave off inflation in the more than a decade since the last financial crisis, that has been in large part due to global supply chains and globalization.
But there is an increasing sense that the global world order is coming unraveled, led primarily by the machinations of the Trump administration, with nations becoming more insular and with the coronavirus pandemic highlighting just how optimized global supply chains have become. 
A move to relocate centers of production closer to their markets would necessarily see knock-on increases in prices.  
This could not have come at a worse possible time. 
Already Fed Chairman Jerome Powell has warned that the Fed "can't do it all and the Fed Cannot do this indefinitely." 
And this raises some serious questions for investors. 
Make no mistake, it's not fundamentals that are driving asset prices today.
Whether it's stocks or cryptocurrencies, our traditional measures of value have been confined to the garbage heap of history. 
The worry is what happens when we find out that trees do not grow to the sky?
What could cause either the Treasury to run into difficulty or the Fed to feel uncomfortable underwriting those difficulties for the indefinite future? 
The reality is we don't know. 
Even though America experimented with Modern Monetary Theory in the Second World War, decades of unparalleled growth in the decades after (it helped that most of the world's industry was a smoldering wreck) helped to pay down that debt. 
But given the levels of debt that the rich world is now servicing, an aging demographic that will require greater social services, this experiment with Modern Monetary Theory just got real and so will its consequences. 
3. The Bitcoin Rally – Is This Time Really Different?  
Bitcoin rally qualitatively different from that experienced in 2017, which saw Bitcoin rise to US$20,000 
More evolved infrastructure supports institutional interest, with institutional participation also having a moderating effect on price
Anyone who's been in the cryptocurrency space as far back as 2017 will remember those heady-days of excess, when the Cristal was flowing and the Lambos were rolling. 
Fast forward several spectacular crashes (of both Lambos and ICOs) later, and has the cryptocurrency space evolved?
Is this time really different? 
Are you prepared to "hodl" (crypto-speak for "hold")?
To be sure, the environment has changed significantly since Bitcoin's 2017 surge and the cold "crypto winter" that followed. 
But for those who survived the "crypto winter" the spring thaw may be durable, with some suggesting that the unprecedented money-printing taken on by governments in the wake of the coronavirus pandemic, being a wake-up call for an alternative form of money. 
The infrastructure available today that simply wasn't present less than 2 years ago has also added to optimism – with institutional investors now able to get access to digital assets through a string of players that are regulated, institutional-grade and would pass any operational due diligence test. 
Ignoring the internal struggles at Bitmain, the cryptocurrency mining industry as a whole has also not stayed stagnant during this time – winter has taught many harsh lessons in survival. 
Inefficient cryptocurrency mines have shuttered and miners have developed sophisticated algorithms that help them determine which cryptocurrency to mine and when, based on variables such as dollar value, electricity prices and hash (difficulty) rates. 
And that has seen the price of bellwether cryptocurrencies such as Bitcoin hover around a 10% discount or premium to the cost of production – a sign of supply-side maturity. 
Then there's the coronavirus pandemic-induced lockdowns that's made day traders of us all, particularly Millennials. 
Many young investors continue to see Bitcoin as a viable "alternative" currency with the same lens that older investors view gold. 
And with that generation due to inherit some US$68 trillion in inter-generational wealth in the next two decades, some of that wealth will almost certainly spillover into cryptocurrencies. 
But it would be naive to assume that Bitcoin and its brethren will head skywards like a rocket ship.
Quite the contrary, cryptocurrencies are inherently volatile and contain substantial risks. 
Big upward movements are often accompanied by downward ones as well, both on a long term and short term basis. 
And Bitcoin suffers from concentration risk as well, with a small number of Bitcoin investors, controlling an overwhelming majority of Bitcoin, which can have an outsize effect on price, should they decide to sell. 
For now at least, loose monetary policy has seen, and will continue to see massive amounts of liquidity lift all asset boats, and cryptocurrencies are no different. 
The true test of persistence of course will be when the liquidity tide recedes and we discover who's been swimming naked.  
Novum Digital Asset Alpha is a digital asset quantitative trading firm.
Exclusive access to Novum Digital Asset Alpha's Daily Analysis is made in conjunction with Bitcoin Malaysia.
The information and thoughts laid out in this analysis are strictly for information purposes only and should not be regarded as an offer to sell or a solicitation of an offer to buy any security in any jurisdiction where such an offer or solicitation would be in violation of any local laws.
It does not constitute a recommendation or take into account the particular allocation objectives, financial conditions, or needs of specific individuals.
For more information about Novum Digital Asset Alpha, please click on the image below: